The BJP ruled states of Assam and Uttar Pradesh have proposed the implementation of a population control law. While Assam already has a law in place, the UP government recently unveiled a new population policy that restricts government jobs and other government schemes for those with more than two children.
This move has received a wide range of criticism, both from the opposition as well as from the organisations supportive of the government. Amidst these criticisms is a photograph of a man in a wheelchair, surrounded by his wife and children, shared by multiple social media users targeting the Muslim community.
BJP supporter Prashant Patel Umrao was among those who shared the image.
जब इसकी 2 टांगें काम नहीं कर रही तब इसनें तीसरी टांग के दम पर 8 बच्चे कर दिए!

पर इनको राशन-रोजगार देना सरकार की जिम्मेदारी है? pic.twitter.com/KBXn1zDvhq

— Prashant Umrao (@ippatel) July 12, 2021
Twitter users @JainKiran6, @NANDLALMAURYA, @manojdagabjp, among others have shared the photo with the hashtag #जनसंख्या_नियंत्रण_कानुन (#Population_Control_Law).
This slideshow requires JavaScript.
The photo is viral on both Twitter and Facebook.
This slideshow requires JavaScript.
Photo from Bangladesh
We performed a reverse image search on Yandex and found the photo on Alamy. According to the description on Alamy, the photo was taken in March 2017 in Cox's Bazar, Bangladesh. The man in the photo is Mohammad Alamgir, who was disabled due to polio. He fled with his family from the violence against Muslims in Myanmar and now took shelter in the Kutupalong refugee camp in Cox's Bazar. Alamy credits Zuma Press as the contributor.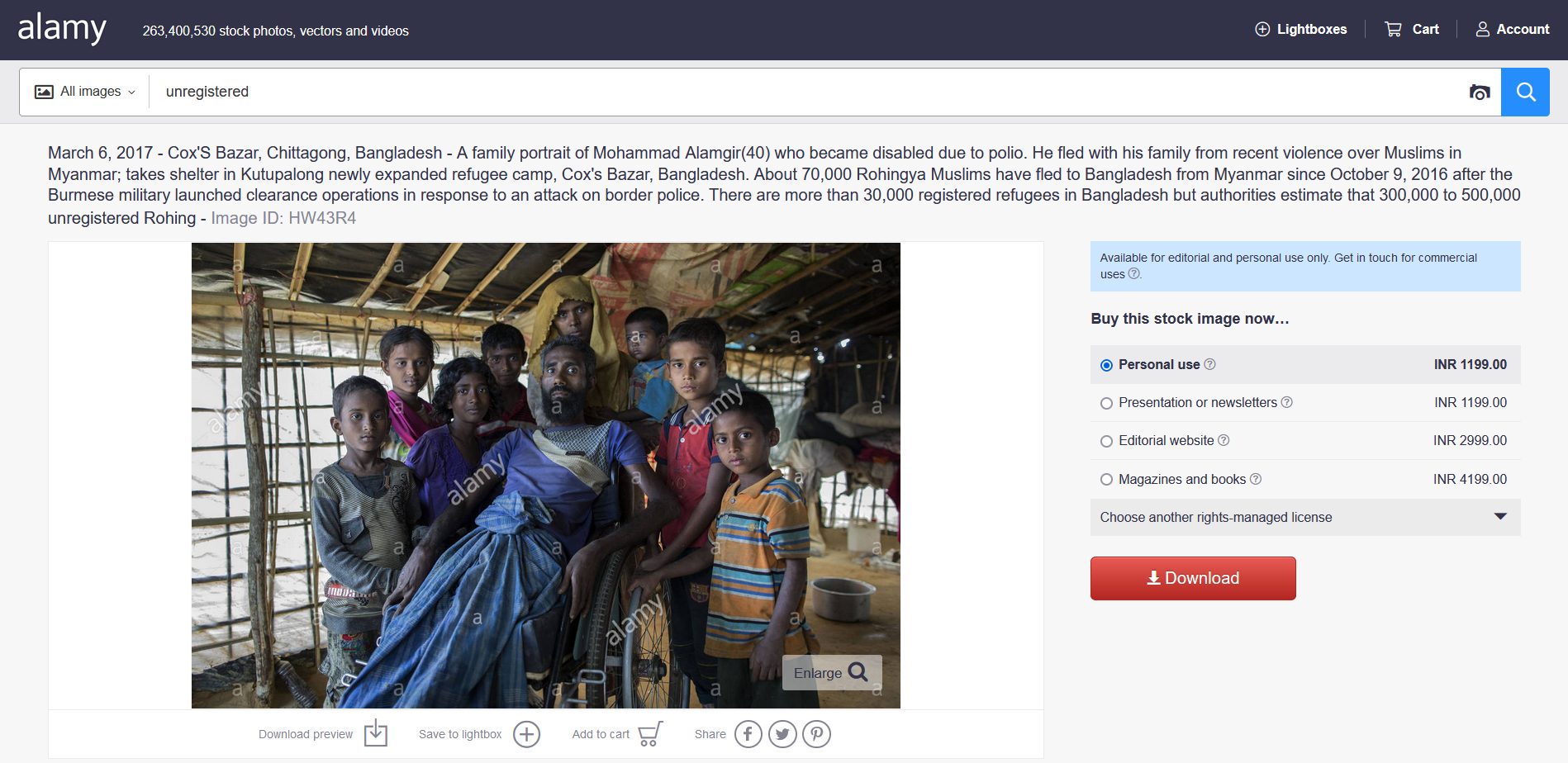 Alamy also has other photographs of the man.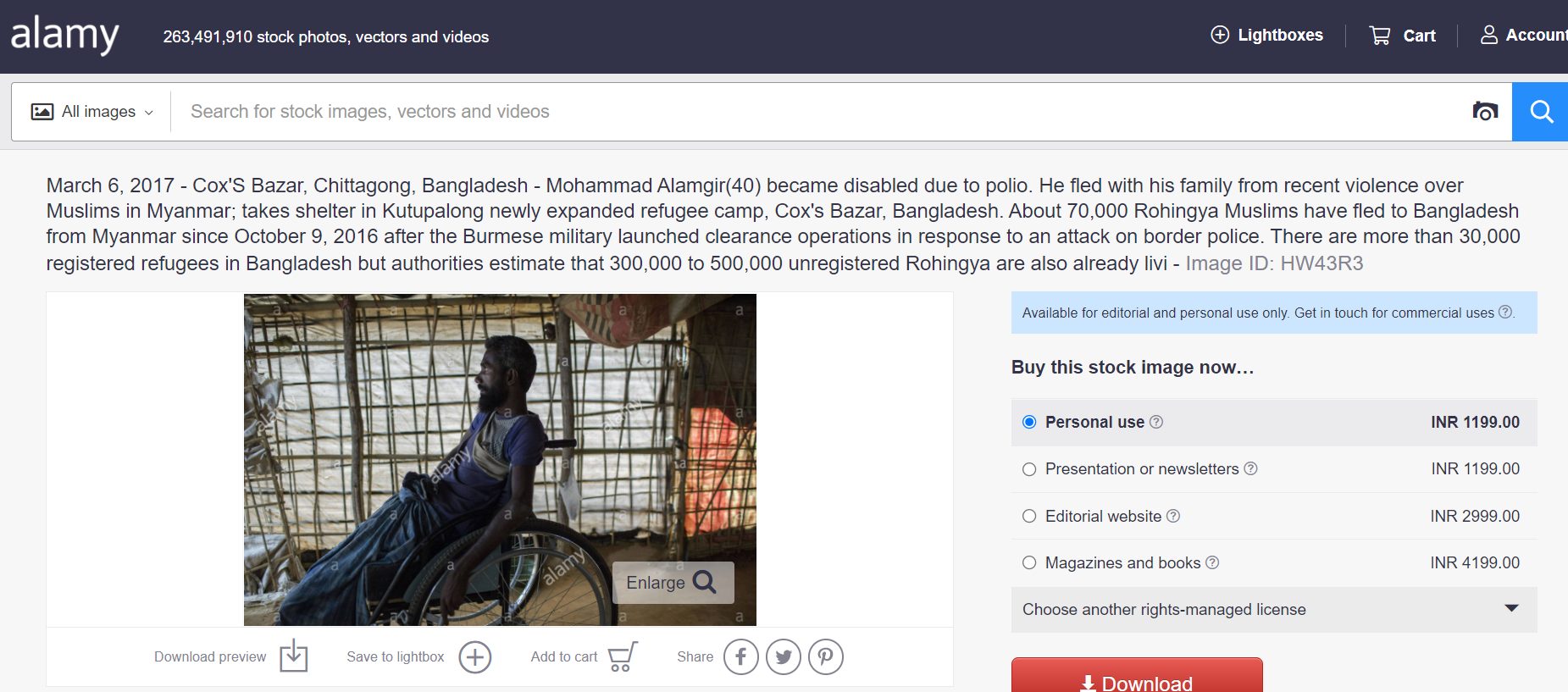 Upon further digging, we found that the photo was taken by documentary photographer and photojournalist, Probal Rashid, who at that time was working in Bangladesh, represented by Zuma Press, USA. In 2017, he was nominated for the International Photography Grant.
Rashid had shared an article three years ago that features his work. The image currently viral is part of the article.
It is important to note that while the UP government wants to bring a population control law that penalises those having more than two children, a recent investigation by The Times of India found that 50% of UP BJP MLAs have three or more children.

Hence, a photograph from a refugee camp in Bangladesh was shared to garner support for the population control bill unveiled by UP CM Yogi Adityanath and target the Muslim community.
Donate to Alt News!
Independent journalism that speaks truth to power and is free of corporate and political control is possible only when people start contributing towards the same. Please consider donating towards this endeavour to fight fake news and misinformation.