‪"This is a policy I have long supported…." Desperate for positive endorsement of the controversial demonetisation experiment, the BJP IT cell must have been delighted to find this tweet of Richard Thaler, the recently announced winner of the Nobel Prize in Economics. Thaler is indeed a long-time supporter of less-cash economy. But the IT cell head Amit Malviya missed an important and potentially embarrassing point in his hurry to tweet. ‬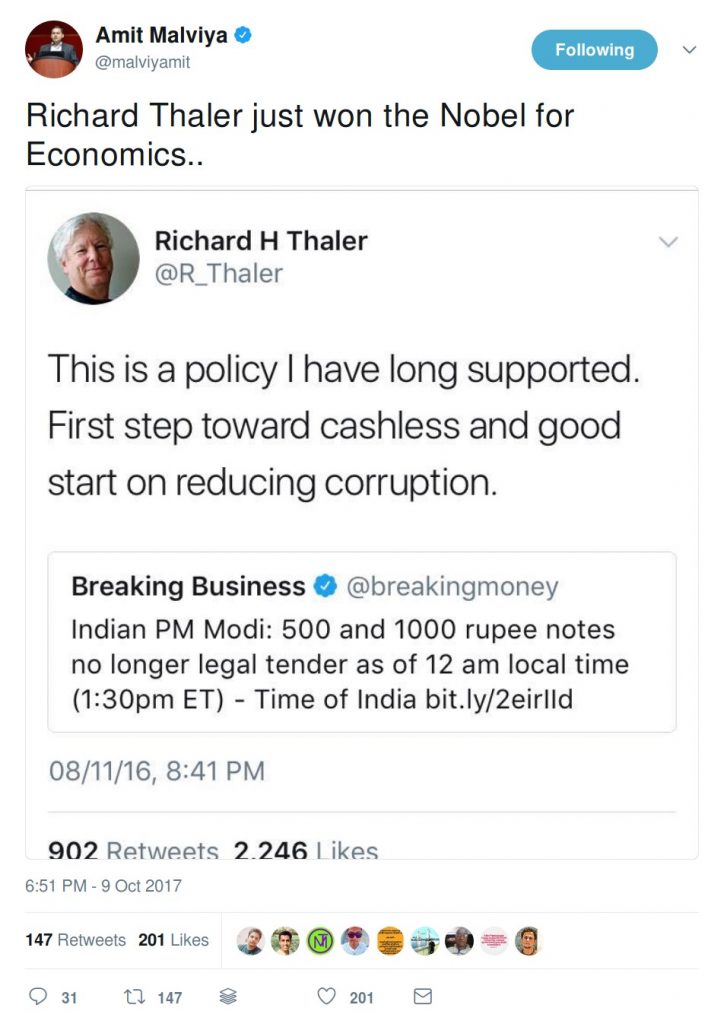 ‪"Really? Damn.", tweeted Thaler when he was told about the introduction of Rs 2000 note in place of the discontinued Rs 500 and 1000 notes. His joy of seeing a step towards a cashless economy and reduction of corruption was short lived. ‬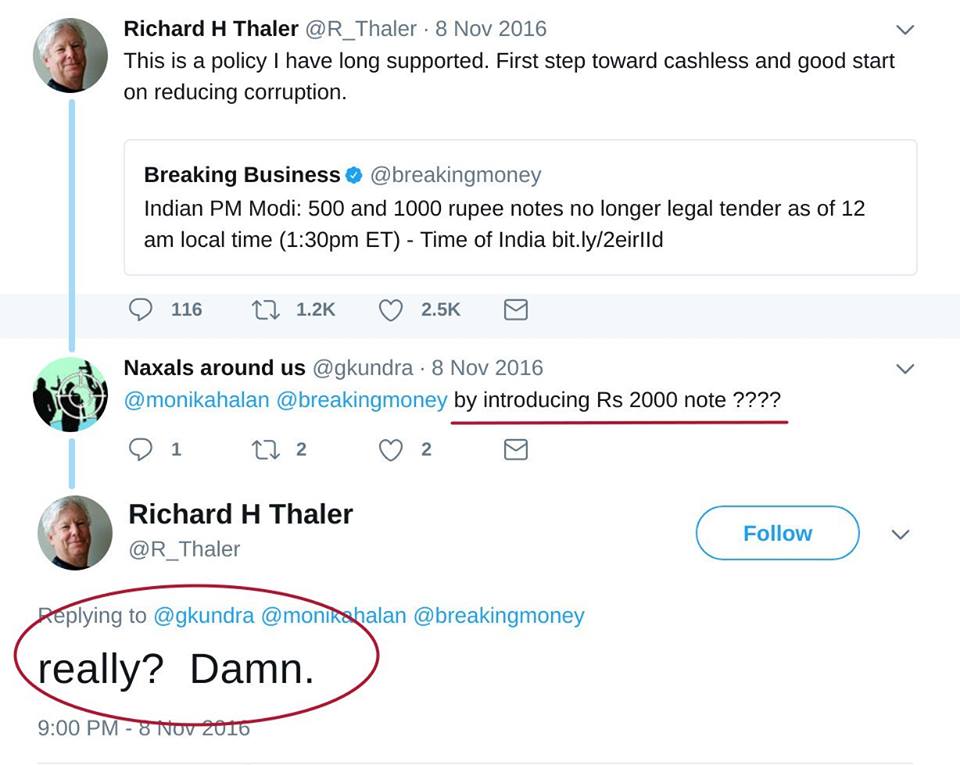 ‪Sure enough, twitter handle after twitter handle fell for the incomplete picture presented by Malviya. In a desperation for some positive news, not just BJP supporters but BJP leaders also tweeted about it.‬ This included Union Minister Giriraj Singh, former BJP IT Cell Head Arvind Gupta, BJP Mumbai Spokesperson Suresh Nakhua and many others.
‪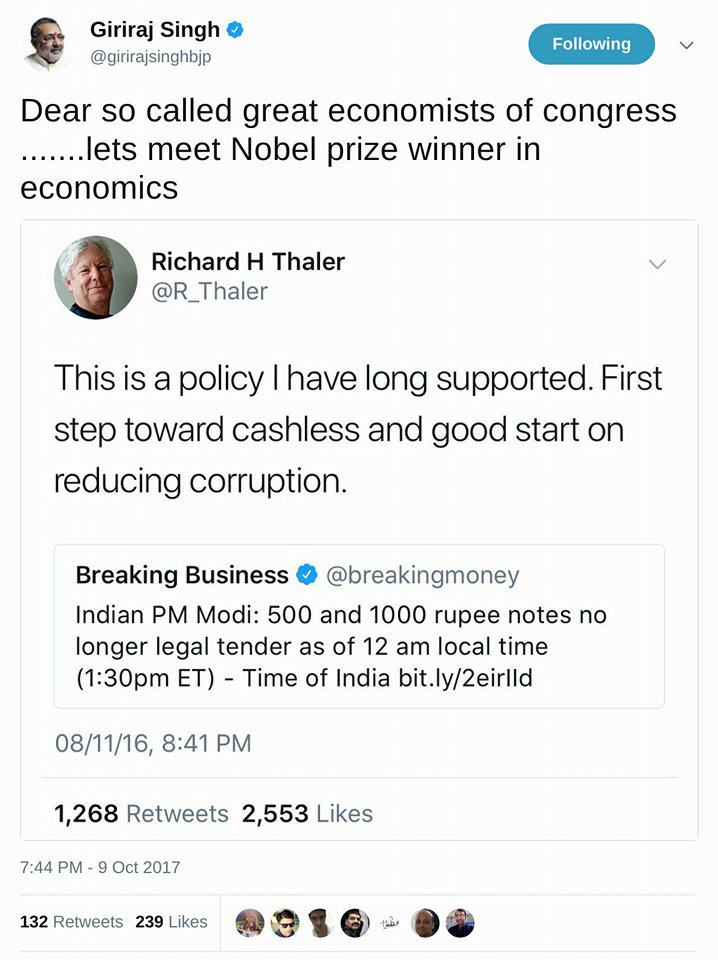 ‪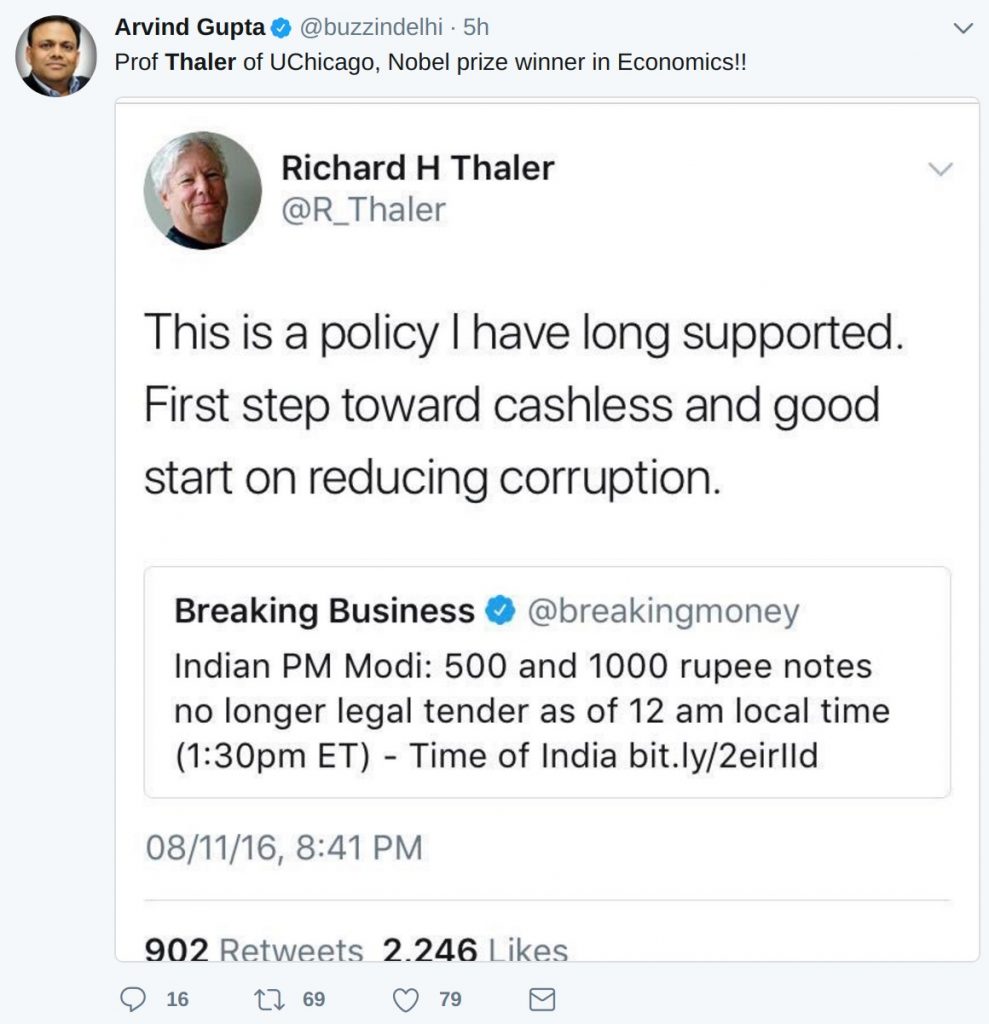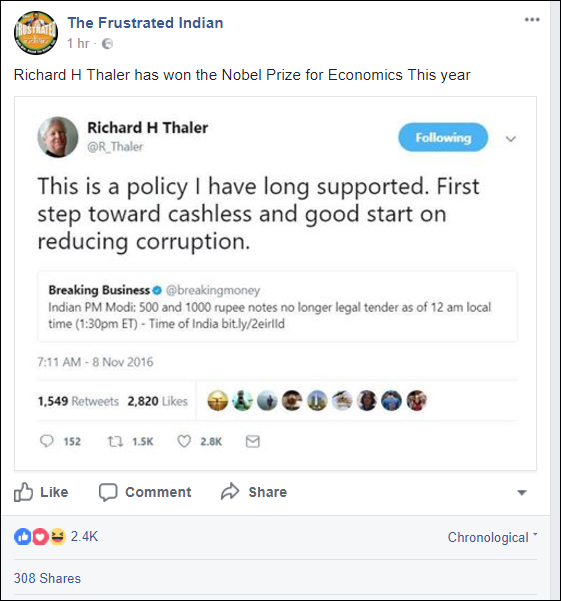 Even after being informed multiple times about the misleading nature of his tweet, Amit Malviya refused to delete it. Eventually Piyush Goyal ended up retweeting his tweet, before un-retweeting it when the issue was brought to his attention.
And now @PiyushGoyal has retweeted the misleading tweet because BJP IT Cell head doesn't care about misinformation and wouldn't delete it. pic.twitter.com/13vLaALVLk

— Pratik Sinha (@free_thinker) October 9, 2017
Such was the delight that the tweet was even been converted into a poster, to run down Amartya Sen, India's own Nobel laureate.‬
‪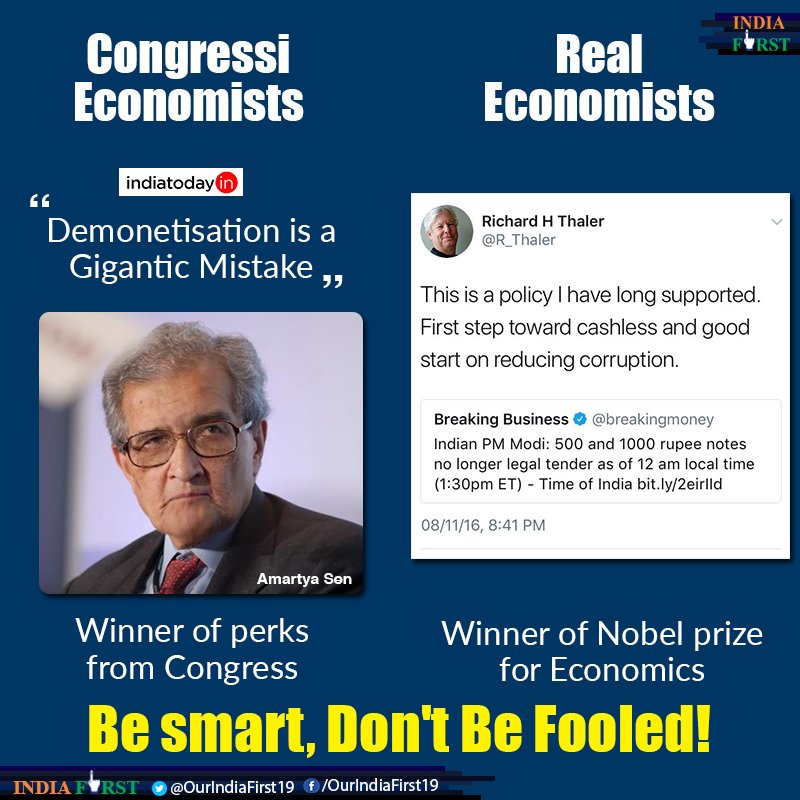 ‪While on the topic of running down India's own famous economists, the demonetisation fan club is also using this as an opportunity to discredit Raghuram Rajan. Unknown to them, this is what Thaler, a Professor at University of Chicago Booth School of Business, has to say about his colleague, Rajan.‬
‪Discontinuation of Rs 500 and 1000 notes may well be seen as an application of Thaler's concept of behavioral "nudge" to encourage a less-cash digital economy. The introduction of Rs 2000 note possibly negates the "nudge" towards a desirable behavioral outcome. Economists can continue to discuss how demonetisation can be seen in the context of Thaler's work on behavioral economics. For now the rest can enjoy how the BJP cheerleaders are falling over each other to share his views without realizing that his final word in that demonetisation discussion was "Damn".
Donate to Alt News!
Independent journalism that speaks truth to power and is free of corporate and political control is possible only when people start contributing towards the same. Please consider donating towards this endeavour to fight fake news and misinformation.