"अभी अभी "*पाकिस्तान के प्रधानमंत्री को मारी गोली पाकिस्तान में (Just now, Pakistan's Prime Minister was shot at in Pakistan -translated)", reads the caption attached to a video of bloodied Imran Khan(Prime Minister of Pakistan) being carried away by a group of people. The claim promulgated along with the video circulated on Twitter and Facebook suggests that the incident had just occured.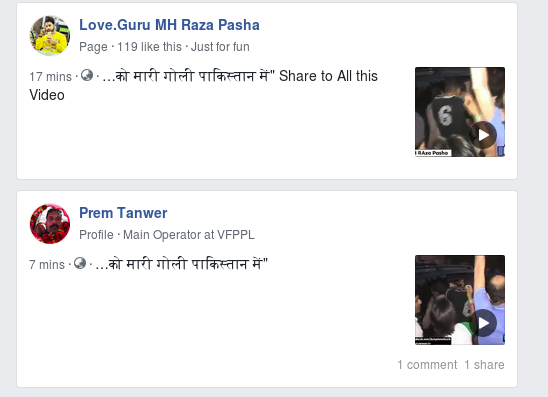 The video is also circulated on WhatsApp with a similar narrative in Kannada, "ಪಾಕಿಸ್ತಾನದಲ್ಲಿ ಪಾಕ ಪ್ರಧಾನಿಯನ್ನು ಹೊಡೆದಿದ್ದಾರೆ ತಪ್ಪದೆ ನೋಡಿ".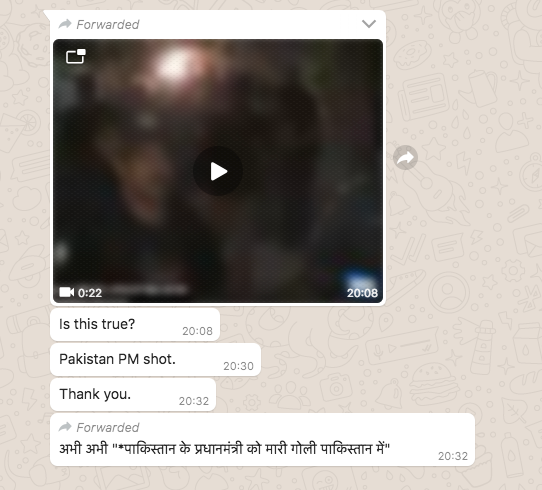 Fact-check
Alt News found that the video of Imran Khan being bundled into a vehicle by a group of supporters in now more than five years old. "Cricketer-turned-politician Imran Khan today was grievously injured on his head when he fell off a forklift that was hoisting him on to a stage for an election campaign meeting here in Pakistan. Imran, 60, and several of his bodyguards apparently lost their balance and fell several feet to the ground.", stated a report published by The Indian Express on May 7, 2013. Thus, the visuals now shared on social media are old and unrelated to a gun attack as claimed. Last year, it was fact-checked by ABP News.
In conclusion, the video of bloodied Imran Khan being carried away by a group people was shared as recent with a false narrative that he was shot at in Pakistan.
Donate to Alt News!
Independent journalism that speaks truth to power and is free of corporate and political control is possible only when people start contributing towards the same. Please consider donating towards this endeavour to fight fake news and misinformation.