In the wake of protests and violent clashes over the CAA and the NRC, a video has been circulated widely on social media with the claim that an elderly man was brutally beaten up by Muslim youth. Due to the graphic nature of the video, Alt News is not posting it in the article. The duration of the video which has been shared on Facebook is 1:45 minutes.
In the video, an elderly, bearded man is seen in the frame. He seems to shout 'Bharat Mata Ki Jai', following which there is an altercation, and he is then beaten up by some youth. The video has been posted by numerous individuals with the same text- "See what Muslim youth are doing to this old man its in Delhi Zafarabad for shouting Bharat Mata ki Jai. Why is this not being shown by Media.? Why is this not being made viral by true Indians."
Meghalaya Governor Tathagata Roy tweeted the video with the claim, "See what Muslim youth are doing to this old man its in Delhi Zafarabad for shouting Bharat Mata ki Jai." It has garnered more than 1,700 retweets so far.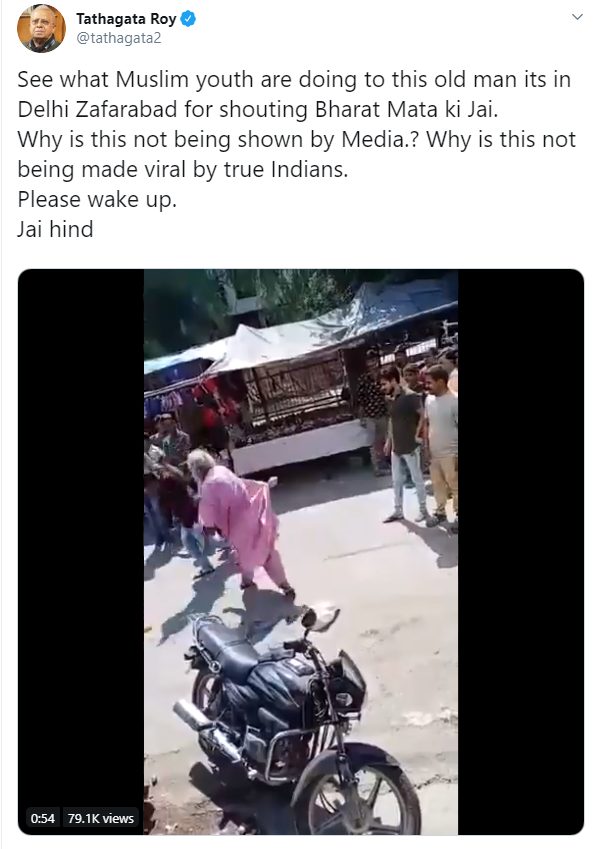 Twitter handle @MariaWirth1 also posted the video and claimed, "What type of youth are these?Was told that it happened in Jafarabad Seelampur area of NCR."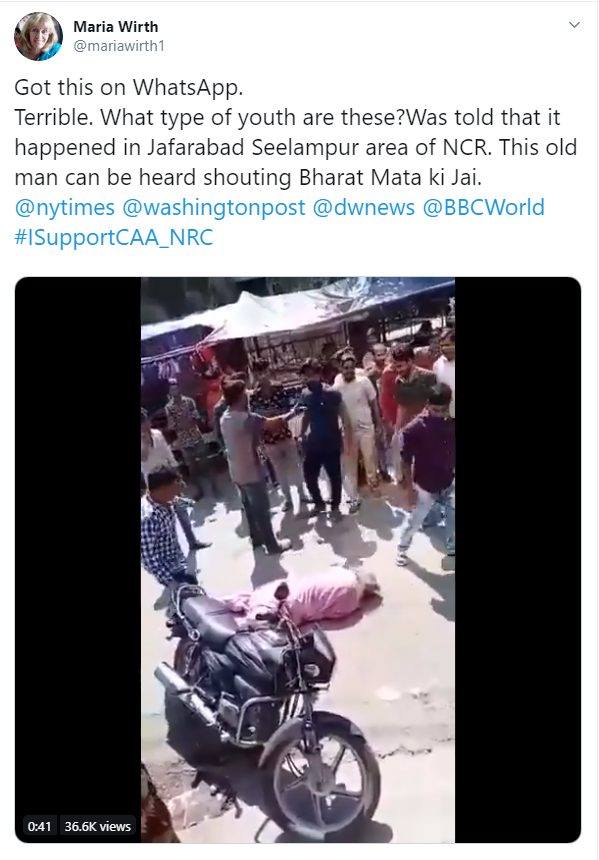 FACT CHECK: OLD VIDEO FROM RAJASTHAN
Alt News found that the same video had circulated in October this year with the identical narrative. We came across a tweet by a user in October 2019, who had uploaded another video relating to the same incident and claimed that it took place in Bhilwara, Rajasthan. The user claimed that this particular video was shot after the violence.
yeh video bhilwara Rajasthan ke azad chowk ki h aur ye iske baad ki video h pic.twitter.com/JQ35AARyLU

— SAM (@sameerk17355605) October 20, 2019
Alt News then looked at the video and found a shop's board that read "Lady Bag Shopee". Using Google Maps, we were able to trace the shop to a locality in Bhilwara and hence corroborate that the incident indeed took place in Azad Chowk, Bhilwara.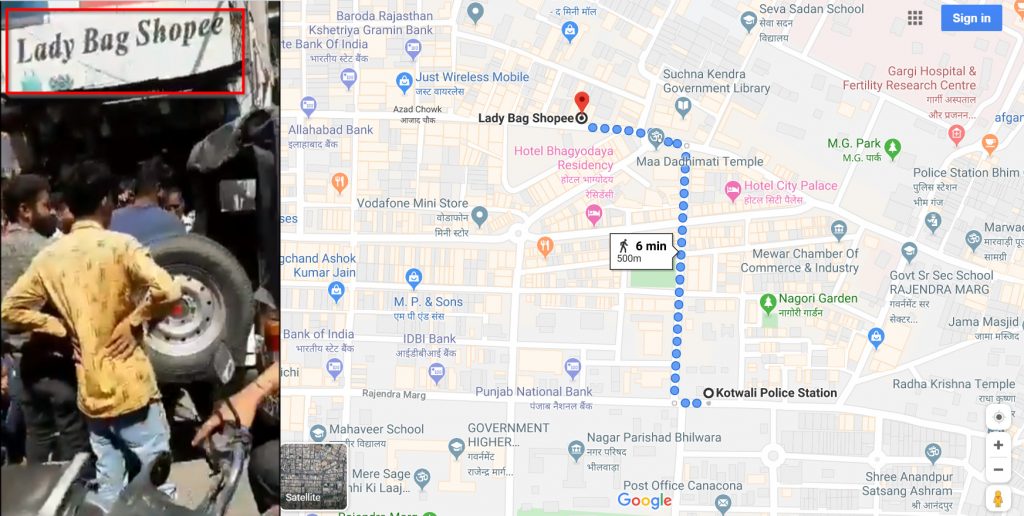 In October this year, Alt News had spoken to Bhilwara's Kotwali police station to get more details about the incident. SHO Yash Deep Bhalla said, "The person [elderly man] is mentally retarded. His son has filed an FIR against the people who had beaten him up." We were informed that the son had been advised to admit his father to a mental asylum as the elderly man gets into frequent fights, conflicts and abuses people on the streets. SHO Bhalla further added that the man was beaten up for abusing someone and not for sloganeering.
We also spoke to the shopkeeper of 'Lady Bag Shopee' who reiterated that the elderly man has a history of getting involved in fights.
A relative of the victim's family who spoke on condition of anonymity told Alt News that Hotchand Sindhi (victim) had changed his religion (Sindhi) to Sikhism. The member further added that he used to raise slogans on a regular basis and was ill from the last one month and admitted a few days back. At the time, Akali Dal leader Manjinder Sirsa had shared details regarding the case. The five accused were identified as Manoj alias Mulla Sindhi (39), Hemant Ramchandra Nathani (45), Bhagwan Das Sindhi (37), Manzoor Sheikh (31), and Irfan Sheikh(34).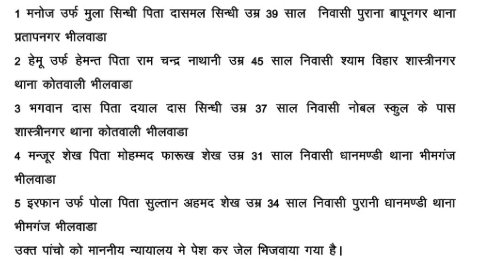 In November, the relative informed Alt News that all the accused were later released on bail. It may thus be noted that the viral video is from Bhilwara, Rajasthan and is over two months old. This video is unrelated to the recent spate of protests against the Citizenship Amendment Act 2019 across the country.
Donate to Alt News!
Independent journalism that speaks truth to power and is free of corporate and political control is possible only when people start contributing towards the same. Please consider donating towards this endeavour to fight fake news and misinformation.