Several social media users have claimed that Akhilesh Yadav, president of the Samajwadi Party, admitted that Uttar Pradesh will prosper if the Yogi government is elected. This claim has been shared along with an 11-second video.
Facebook user Vishal Kushwaha posted this video. It has close to two million views.
Twitter users @RajputKanyaUP, @ImranAnsariAIM1, @Mushahi55826411 and @DubeyLed also shared this video.
अखिलेश यादव जी आपने भी मान लिया है जब फिर योगी सरकार बनेगी तभी उत्तर प्रदेश में खुशहाली आएगी pic.twitter.com/KRShNJ2QNF

— Poonam Thakur (@RajputKanyaUP) January 17, 2022
This video has also been uploaded on or by several high network Facebook pages/groups such as Mission Modi 2024 [over one lakh followers]; Bharatiya Janata Party(BJP)|| भारतीय जनता पार्टी(भाजपा) [over one lakh followers]; Lok Jansakthi party National LJP pasupathi paras prince Raj [over one lakh followers]; I Support Tejasvi Surya [over 79k followers]; टीम रितेश शाह [over 20k followers].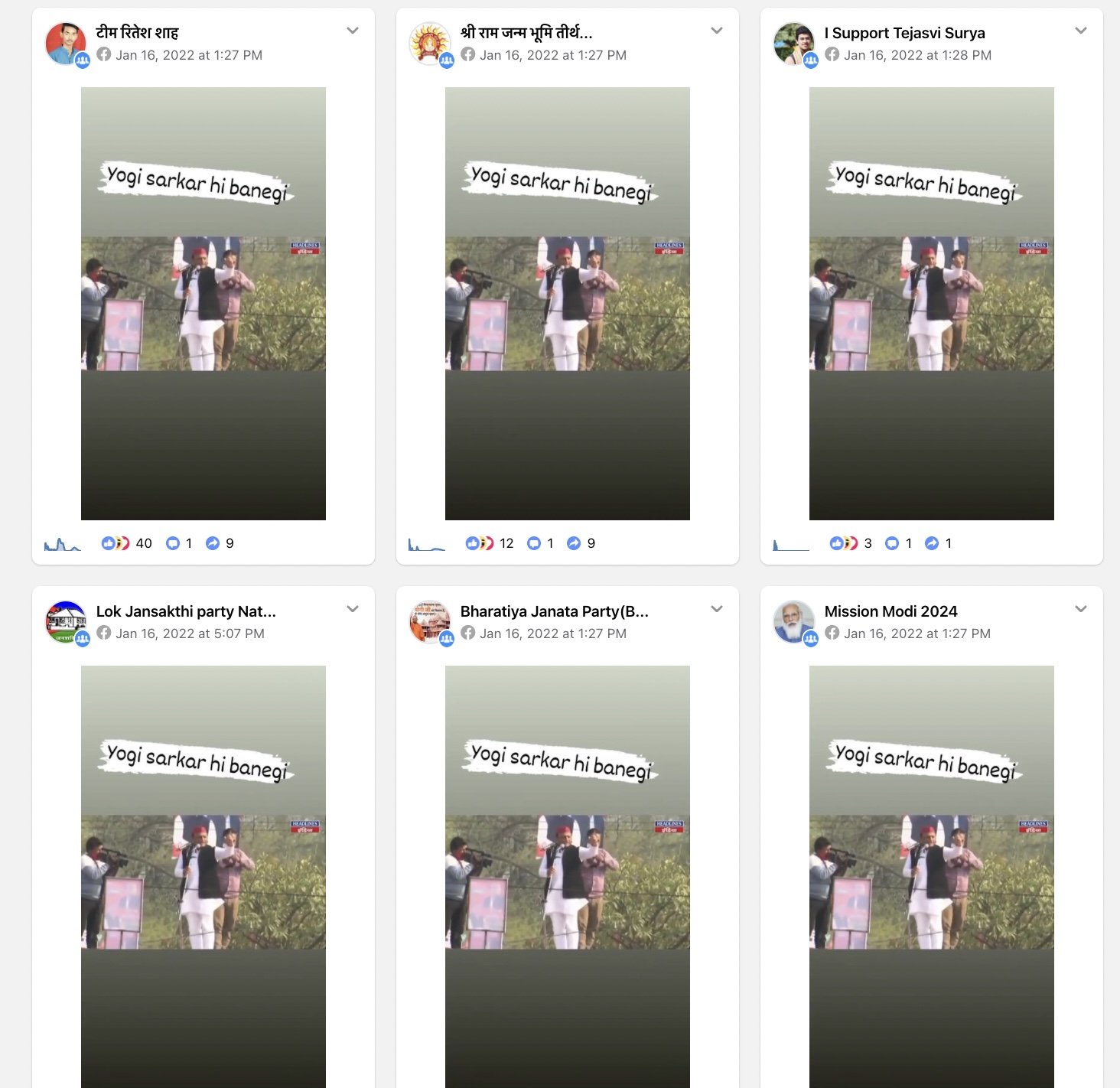 Audio misrepresented
We noticed that one of the viral videos has a logo of 'Headlines India'.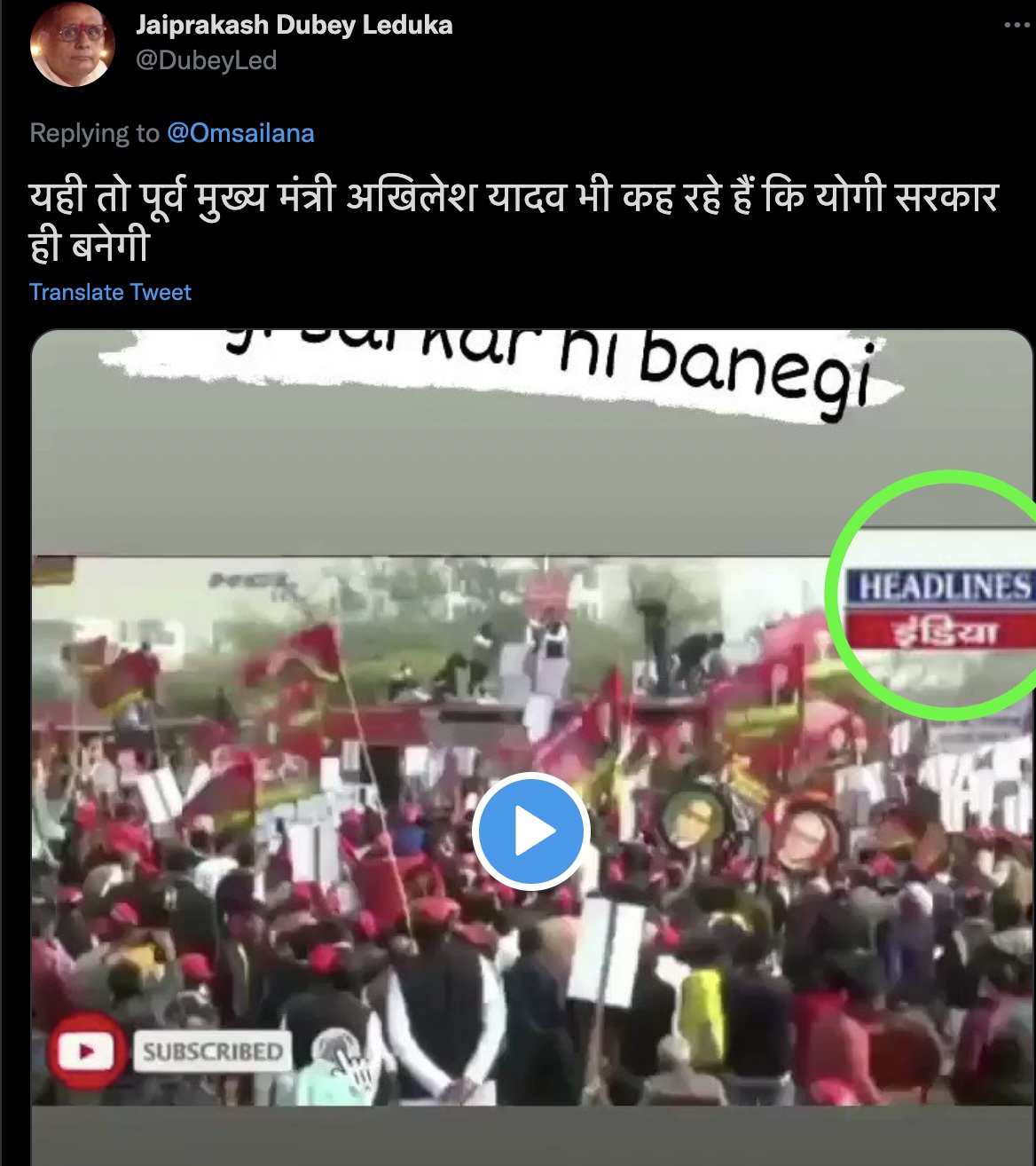 Alt News rummaged the Facebook page of 'Headlines India' and found that the viral video is a clipped version of a longer video that was uploaded on January 2. The viral video is clipped from the 58-second mark.
If one listens carefully, Yadav says, "हम आपसे निवेदन करना चाहते हैं, अगर उत्तर प्रदेश को ख़ुशहाली के रास्ते पर ले जाना है तो योग्य सरकार बनेगी." (We would like to request you that if you want to take Uttar Pradesh to the road of prosperity then a worthy government should be elected.)
Readers should note that in the viral video the word 'yogya' [योग्य, English translation: worthy] has been mispresented as 'Yogi'.
The phrase 'yogya sarkar' is a wordplay by Yadav and he has used it on multiple occasions.
To sum it up, a clipped video of SP president Akhilesh Yadav's speech was shared with the misleading claim that he admitted Uttar Pradesh will see prosperity if the Yogi government is elected.
Donate to Alt News!
Independent journalism that speaks truth to power and is free of corporate and political control is possible only when people start contributing towards the same. Please consider donating towards this endeavour to fight fake news and misinformation.