Since December 20, several social media users have been posting an image of a sealed pack of a Pfizer coronavirus vaccine that says "Made in China".
Twitter user @anaamika_tiwari shared the viral image and wrote, "I will not take this "Made in China" Vaccine." (archived link)
I will not take this "Made in China" Vaccine.😡 pic.twitter.com/O6SvYjC7wa

— Anamika Tiwari (@anaamika_tiwari) December 21, 2020
Similarly, @rey_atl posted image and asked, "Why is the Pfizer Coronavirus vaccine MADE IN CHINA?" and added, "Perhaps this is photoshopped? Let me know." (archived link)
Perhaps this is photoshopped? Let me know. 👇 pic.twitter.com/PKkTM5zBPK

— 🇺🇸Dr. Lowkey Rey🇺🇸 (@rey_atl) December 22, 2020
@TwittcrSafety sarcastically wrote, "Sweet. Now I can vape my vaccine. What a time to be alive", as the package also contained the following information — "1 ml, Single Dose, Vapourizer Cartridge".
Sweet. Now I can vape my vaccine. What a time to be alive. pic.twitter.com/hsmqMqQ0Mo

— Twittеr Safety ➐ (@TwittcrSafety) December 20, 2020
The viral image has been published by several news websites including Lokmat English, TFI Post, Siasat Daily and The India Print. Each of these reports, except the last, is attributed to IANS.
This slideshow requires JavaScript.
Several Facebook users also posted the viral image.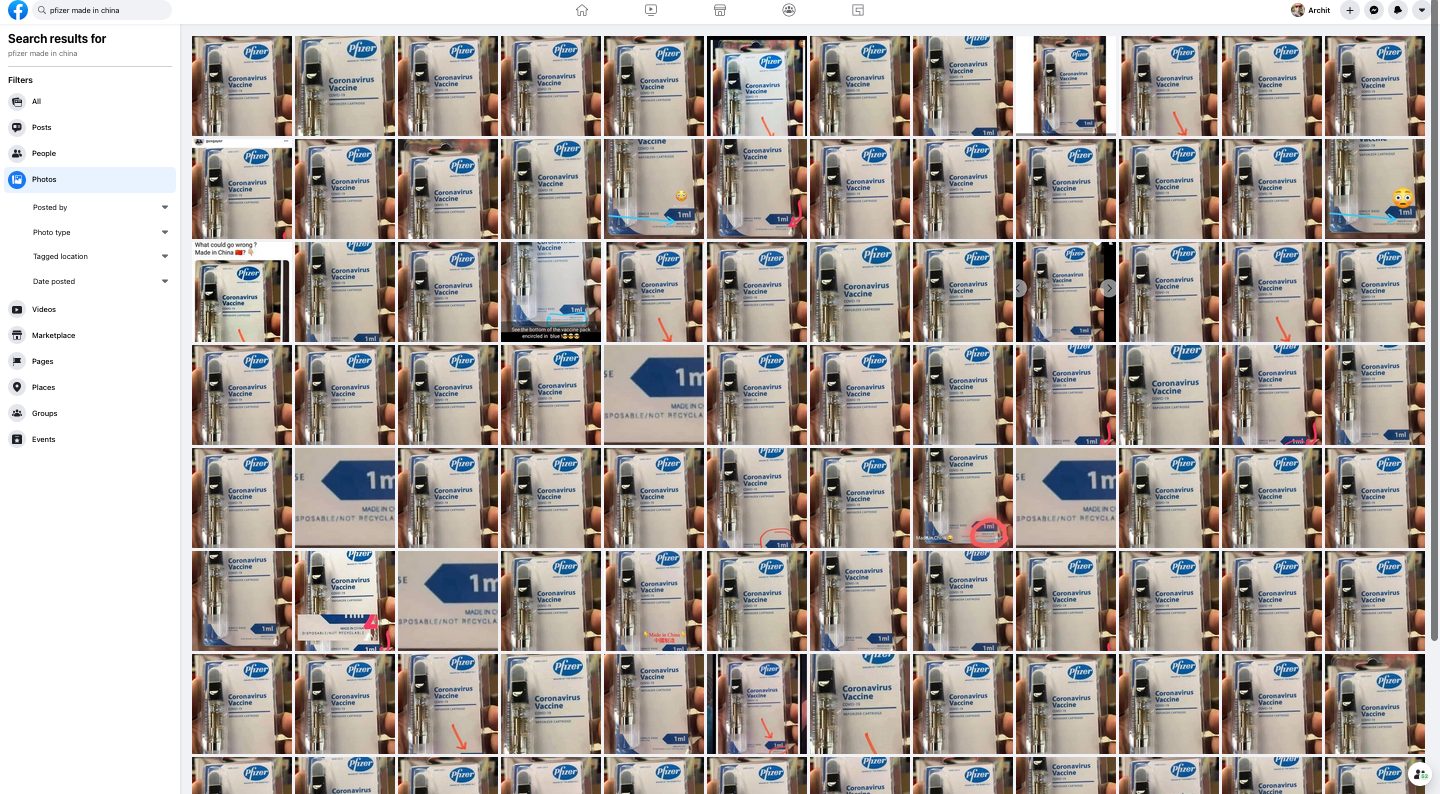 Hoax post goes viral
If one notices carefully, the text below the Pfizer logo reads — Makers of "The Boner Pill", which suggests that the image has been humorously made, as pointed out by Reuters as well.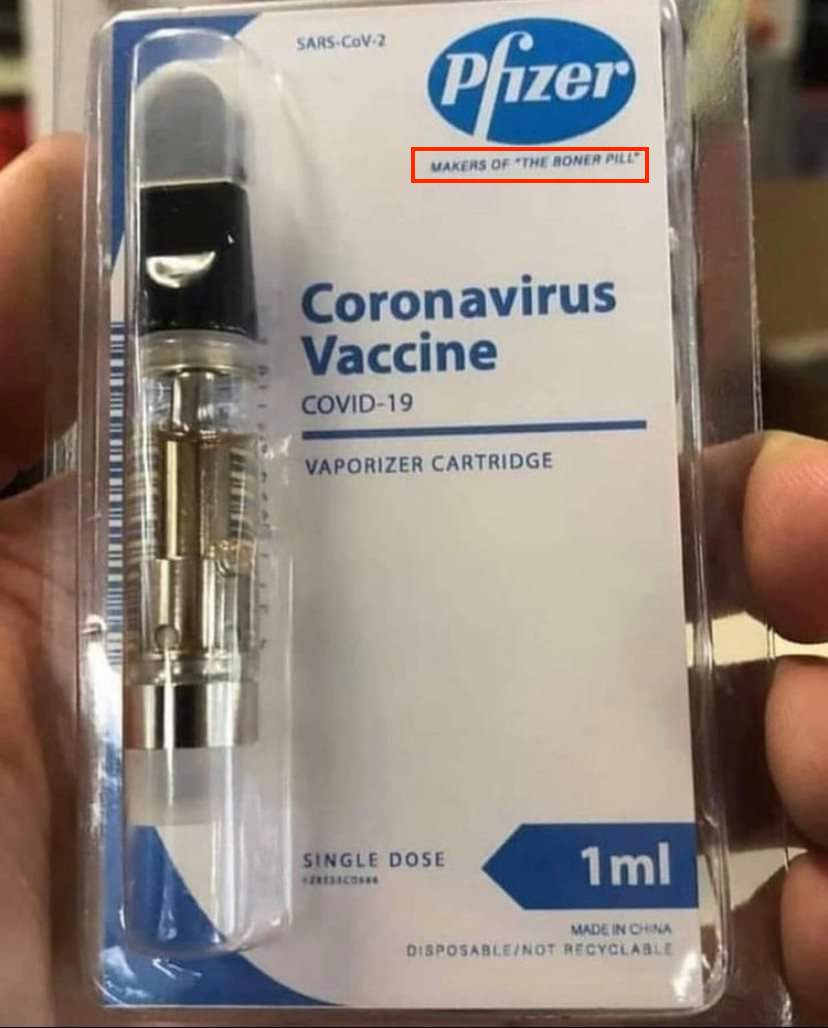 Alt News performed a reverse image search and found that the viral image was posted on Funny sub-Reddit forum but later removed by the moderators.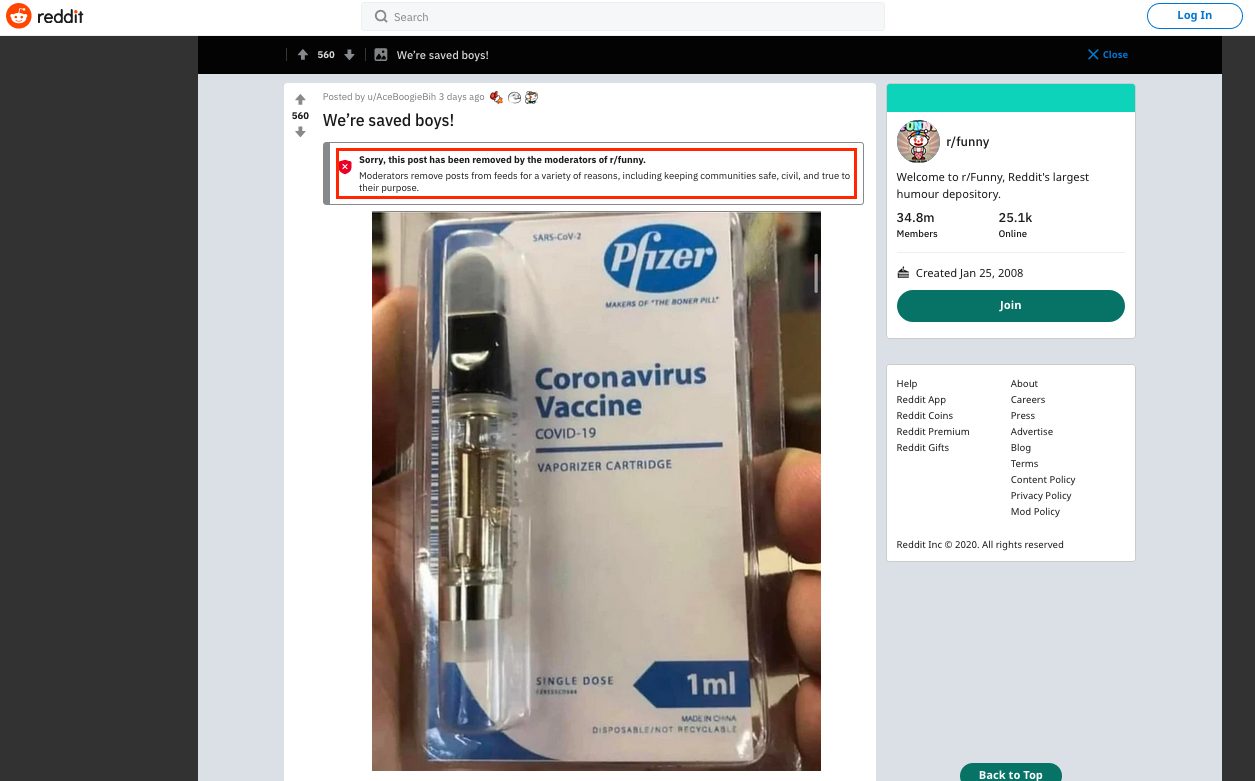 The image has also been circulating on Twitter as a satirical post.
i bet y'all would get the vaccine if it came like this pic.twitter.com/dLEL7FunD6

— ed (@edxardo8) December 19, 2020
Reuters contacted Pfizer who confirmed by email the vaporiser cartridge was fake.
How is Pfizer's vaccine administered?
According to Pfizer's product catalogue, the COVID-19 vaccine is called "Pfizer-BioNTech COVID-19 Vaccine (also known as BNT162b2)". The product page also directs to two separate fact-sheets — 1) recipient and caregivers 2) healthcare providers administering vaccine. These documents were updated in December.
As per the 'healthcare providers administering' vaccine fact-sheet, "The Pfizer-BioNTech COVID-19 Vaccine is a suspension for intramuscular injection administered as a series of two doses (0.3mL each) 3 weeks apart."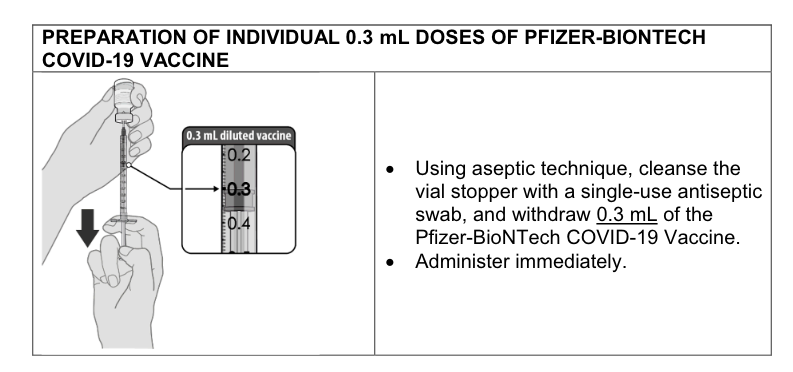 Thus the suggestion that Pfizer's COVID-19 vaccine is a 1 ml single-dose vaporizer cartridge is false. United Kingdom National Health Service (NHS) also states, "The COVID-19 vaccine is given as an injection into your upper arm. It's given as 2 doses, at least 21 days apart."
Is Pfizer's vaccine manufactured in China?

Pfizer has four manufacturing centres in China but none of them has been used to manufacture the coronavirus vaccine. The company has listed specific locations from where the vaccines will be shipped. These are a part of its U.S. and European manufacturing networks. The vaccines will be shipped from the following locations:
1) Kalamazoo, US
2) Puurs, Belgian
3) Pleasant Prairie, US
4) Karlsruhe, Germany

Thus the image that allegedly shows a product with Pfizer's brand was shared on the internet with the claim that COVID-19 vaccine has been manufactured in China. This image also misinforms about how the vaccine will be administered.
Donate to Alt News!
Independent journalism that speaks truth to power and is free of corporate and political control is possible only when people start contributing towards the same. Please consider donating towards this endeavour to fight fake news and misinformation.