कांग्रेसियों की रैली में लहराते हैं पाकिस्तान के झंडे क्या आपका खून नहीं खोलता……क्या अब भी आप कांग्रेस को वोट देंगे??? (Pakistani flags are waved at Congress rallies does your blood not boil…..will you still vote for Congress?- translated). This message has been shared more than 15000 times along with an image of a green coloured flag being waved at a political rally by the Congress party. The Facebook page Phir Ek Baar Modi Sarkar which has close to 100,000 followers shared this message and photograph on May 27. Since then, it has been shared more than 25,000 times.
Another Facebook page BJP All India which has a massive following of over one million uploaded it too, and it has been shared close to 5000 times by users. It has also been posted by the page Narendra Modi WhatsApp Group and shared widely.
Alt News had chronicled the rush of fake news in the run up to the Karnataka election, among which was a viral post that claimed the Pakistani flag was waved at a rally in Karnataka by the Congress party. Many pro-BJP Facebook pages had shared the video of the rally. An image from the same rally has now been recirculated by right-wing pages on Facebook only a fortnight after the election ended in the state.
It may be reiterated that the green coloured flag seen in the image is NOT the flag of Pakistan. It is in fact the banner of the Indian Union Muslim League (IUML) which is a political party formed in 1948 and based in Kerala. It is recognised by the Election Commission as a state party.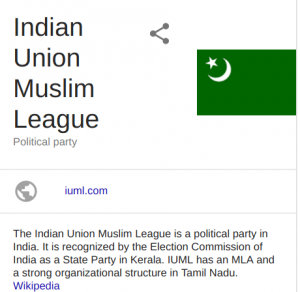 The Pakistan flag has a white patch on the left which the flag flown in the Congress rally doesn't.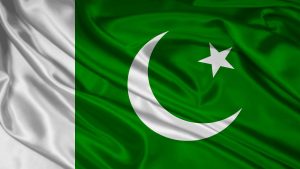 The confusion caused by the similarities in these banners and the systematic attempt to malign non-BJP political parties using this optical trickery is a recurring phenomenon now.
Donate to Alt News!
Independent journalism that speaks truth to power and is free of corporate and political control is possible only when people start contributing towards the same. Please consider donating towards this endeavour to fight fake news and misinformation.