An infographic with an alleged tweet by Ravish Kumar quoting a tweet of Sunita Kejriwal, wife of Delhi CM Arvind Kejriwal, amidst the Punjab election is widely being shared on social media.
The alleged quote-tweet by Kumar reads, "Before going to Punjab, you should have visited the house of the Sikh woman who was raped in Delhi's Kasturba Nagar. If you had done that perhaps it wouldn't have required you to travel 250 kilometres to get Sikh votes. Anyway, who even cares about Delhi #ChunavJivi". The infographic also contains the Punjabi translation of the tweet.
[Original Hindi text: पंजाब जाने से पहले दिल्ली के कस्तूरबा नगर में जिस सिख बेटी के साथ दरिंदगी हुई थी, उनके घर भी जाना चाहिए था। शायद सिख वोटों की राजनीति के लिए 250 किलोमीटर सफ़र ना करना पड़ता। वैसे भी दिल्ली की पड़ी किसको है #ChunavJivi]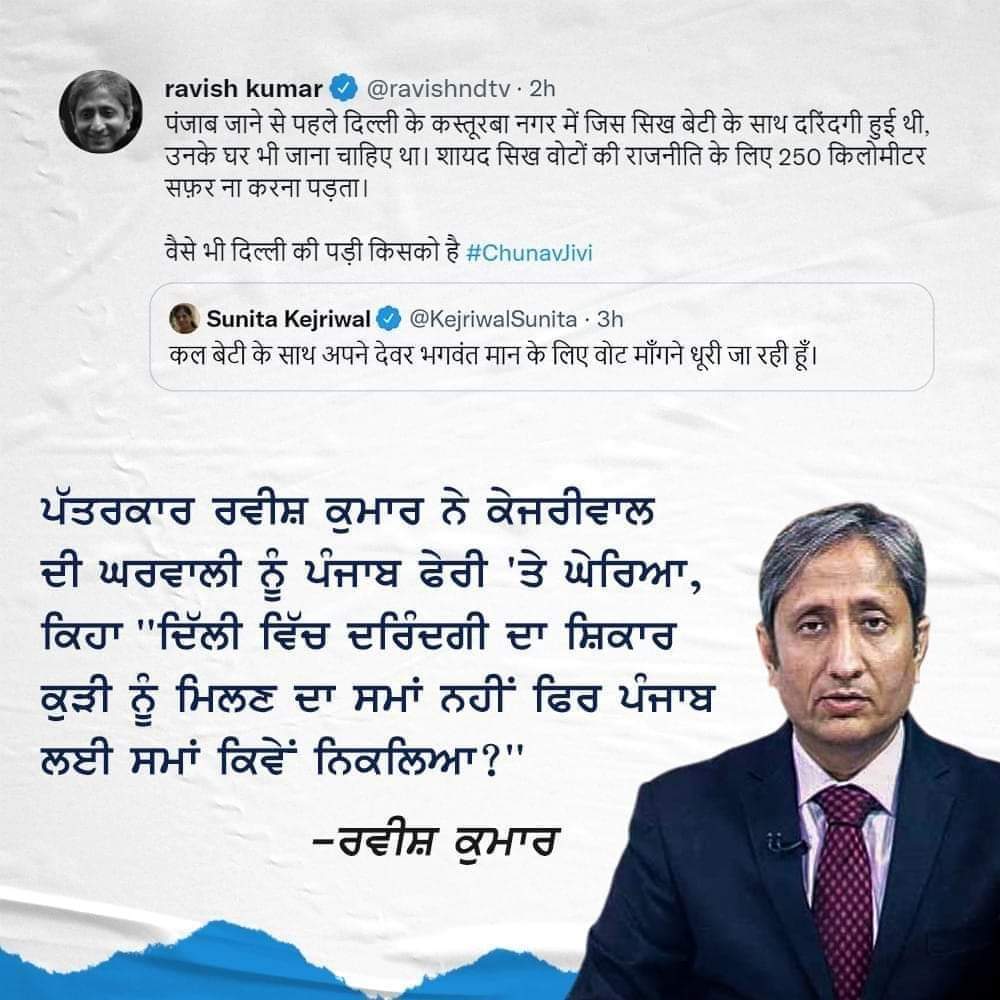 The "Sikh woman" referred to here is the woman who was abducted, raped, assaulted, tortured and paraded in Delhi's Kasturba Nagar last month. So far the Delhi police have arrested 16 men and women in connection with the case.
This infographic is extremely viral on Facebook.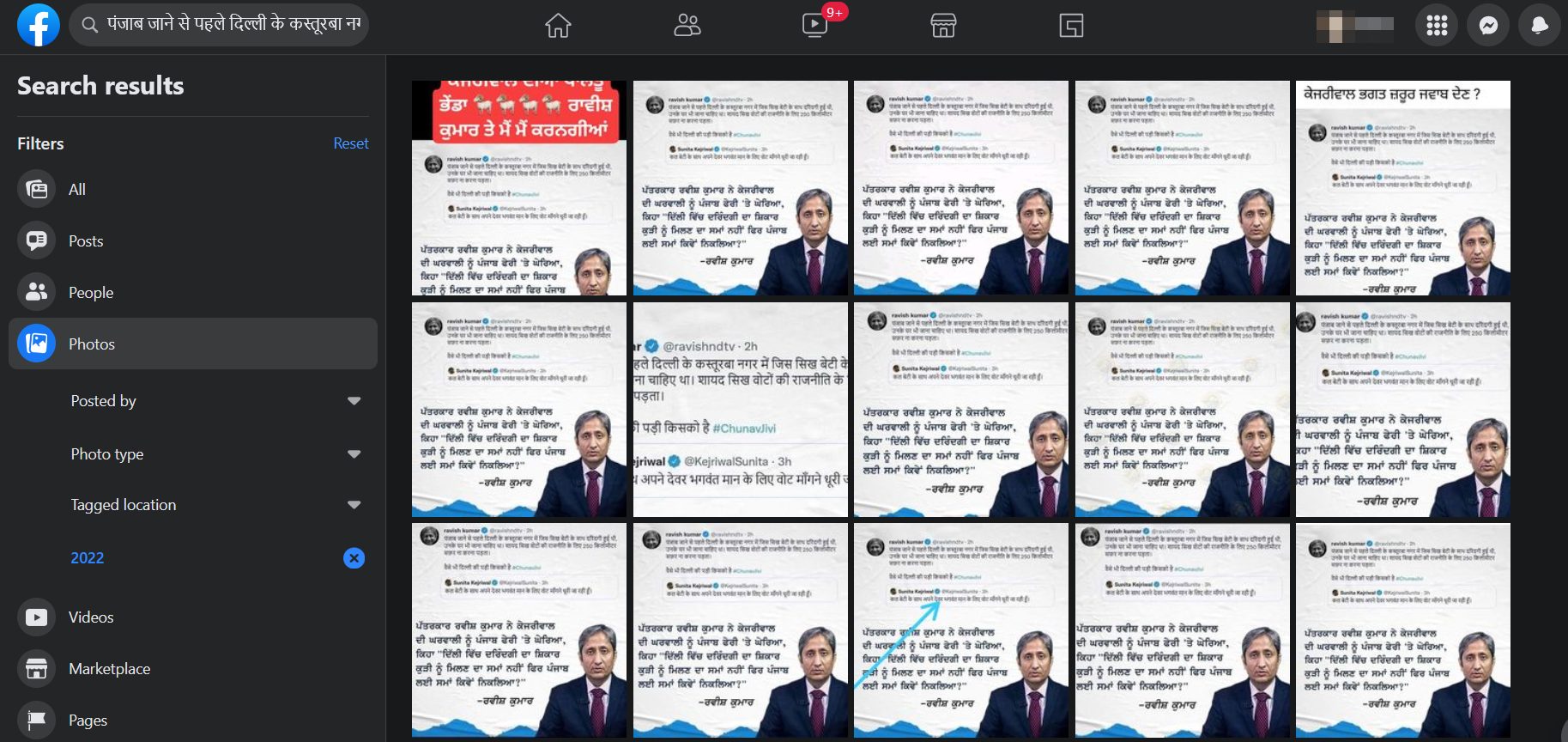 Fake tweet
The tweet that is being attributed to Ravish Kumar is so controversial that if he had indeed made such comments it would have caught the attention of the media. But there are no reports. We also tried to look for the tweet on Wayback Machine, but it did not throw any result.
Moreover, there is also uncertainty about the faith of the young woman who was gang-raped and paraded last month. Below we have attached an excerpt from a report by Newslaundry that has quotes from both the police and the suvivor's family. As per the police, the survivor and the accused are both from the Bhedkut community. The survivor's family is Hindu as per their documents but they also follow Sikh customs.

Alt News reached out to Ravish Kumar who told us that this quote is "completely fake". He also stated that a lot of people from Punjab have reached out to him regarding the tweet, which shows how viral it is.
This is not the first time Ravish Kumar is being targeted with misinformation on social media. False quotes have often been attributed to him. Some of these, debunked by Alt News, can be read here.
Donate to Alt News!
Independent journalism that speaks truth to power and is free of corporate and political control is possible only when people start contributing towards the same. Please consider donating towards this endeavour to fight fake news and misinformation.