A set of images doing rounds on social media is being shared with claims that it depicts the impact of Indian Air Force's airstrike in Pakistan. The photographs show mass graves and shrouded dead bodies. "बालाकोट हमले का सबूत सभी हरामी नेताओं को है ये ताकी तुम सभी ग़द्दार अपने मुह पर चपल मार कर चुप रहे और सेना का माजक न उड़ाऐ |जय हिंद की सेना! (This proof of Balakot attack is for the ha**** ministers so that you traitors hit your faces with slippers and keep your mouths shut instead of making fun of our forces.)," is the commonly used caption accompanying the photographs. Another caption that is being used to share the images is – "यह है सबूत अच्छी तरह से चशमा लगा कर देख लिजियेगा जी। (This is the proof. See properly with spectacles on.)"
Image 1
An image in the set of photographs shows shrouded dead bodies placed in what looks like a tunnel dug for mass graves.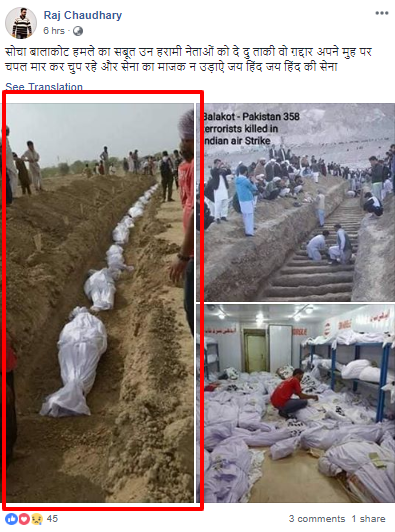 We found the original photograph on Getty Images, which described the pictures as, "Pakistani Edhi charity volunteers bury the bodies of unclaimed heatwave victims at a graveyard in Karachi on June 26, 2015. Pakistani welfare volunteers on June 26 held a mass funeral for 50 victims of Karachi's worst heatwave in decades, whose bodies had gone unclaimed."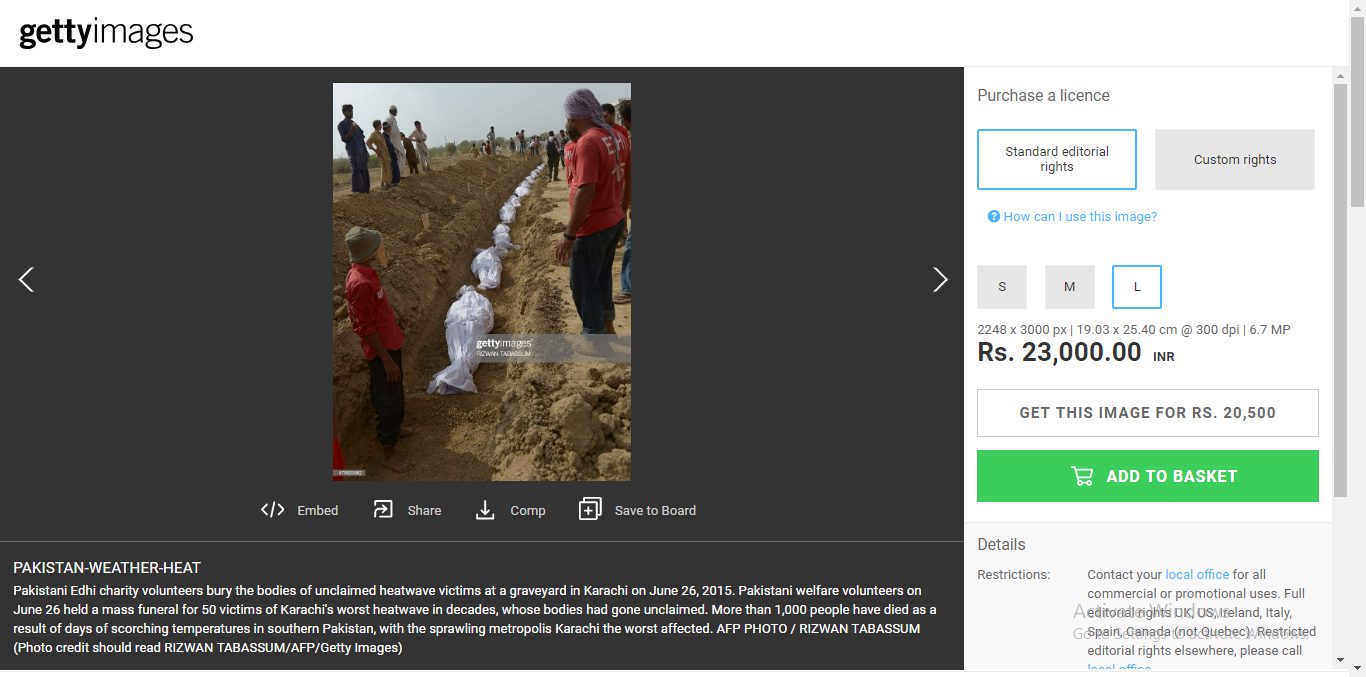 Image 2
Another viral image shows a room where a man is covering several dead bodies covered with white cloth.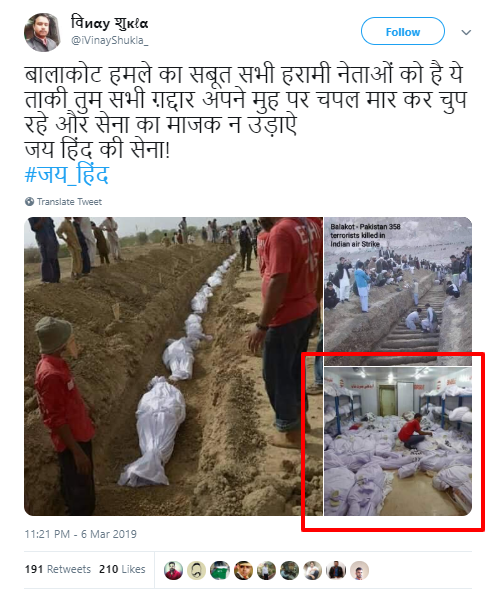 Reverse-searching this photograph on Google led us to the original photo on Getty Images. This photograph also depicted the 2015 heatwave in Pakistan which caused hundreds of deaths. The dead bodies in the photograph were the unclaimed ones and the man was putting identification papers on their shrouds.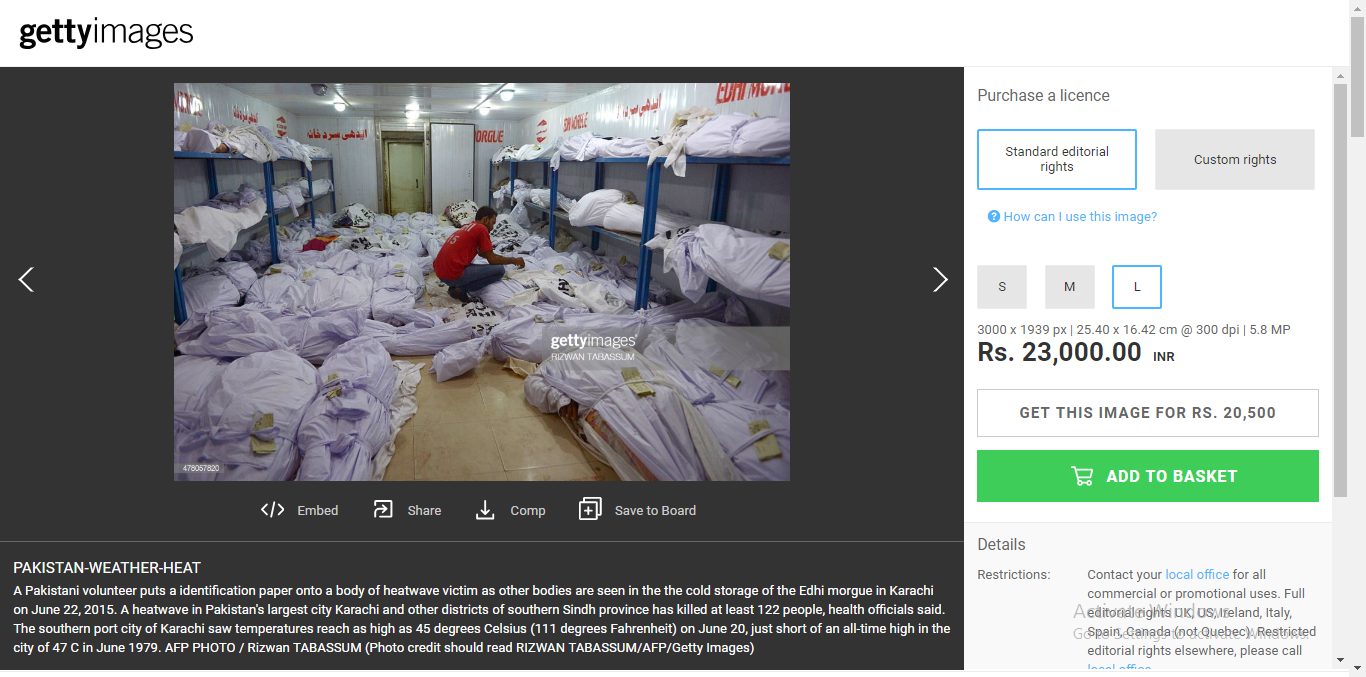 Image 3 and 4
Two other similar images of shrouded bodies are being shared on social media, claiming that these are the Pakistani casualties of the Balakot airstrike.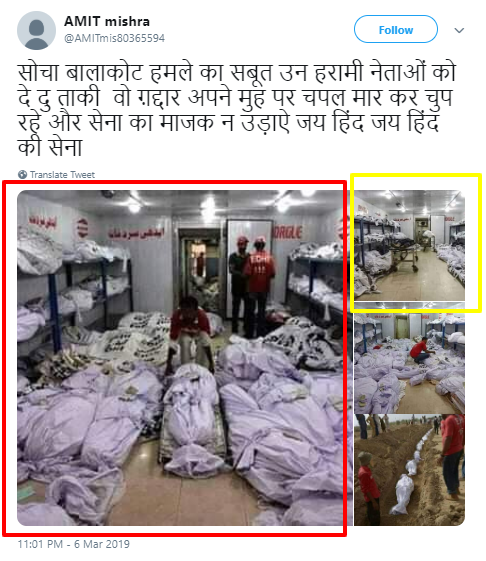 These images are also of the 2015 heatwave in Pakistan. While the image on the left was found on TIME magazine, the one on the right was traced back to Getty Images.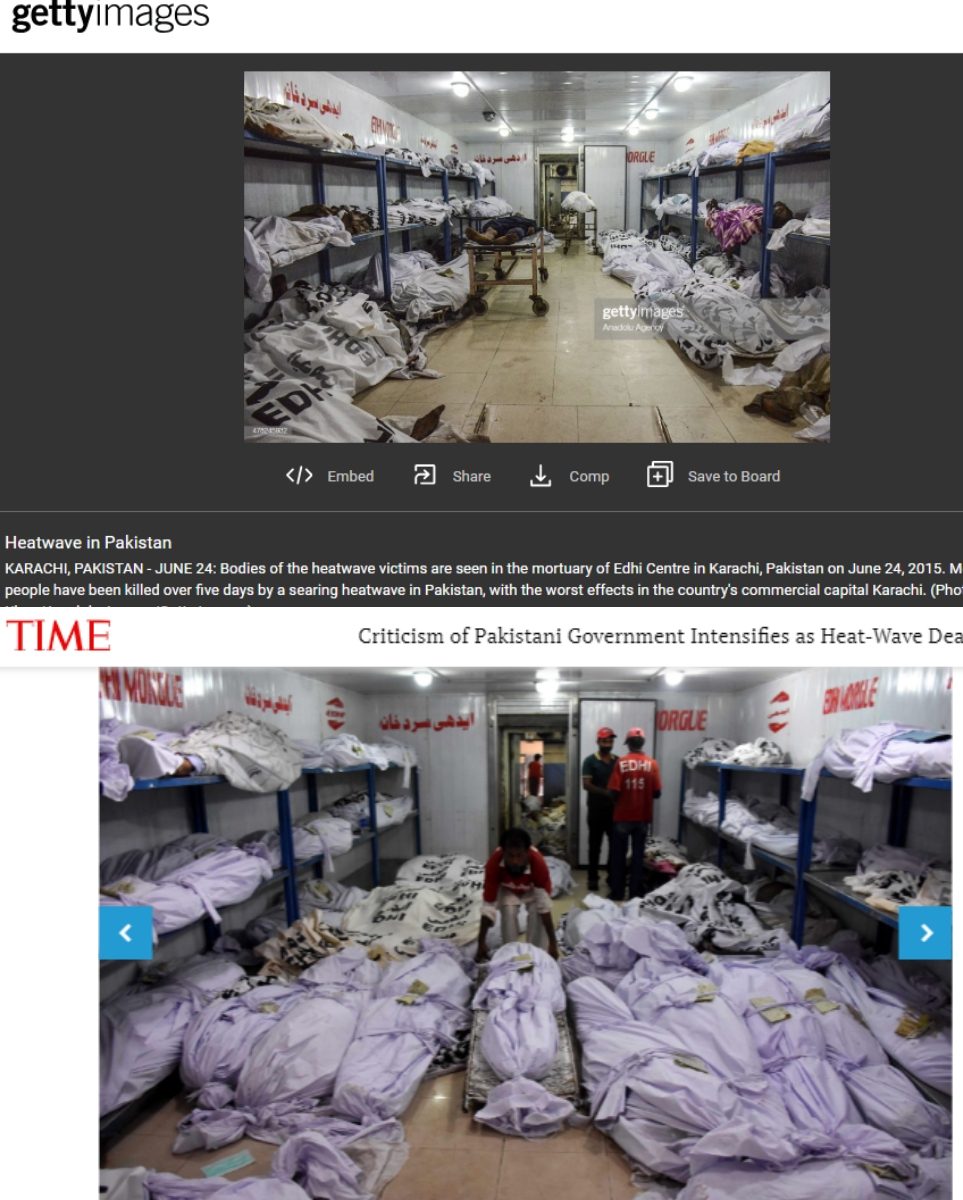 Image 5
The last photograph shows people burying the dead in mass graves.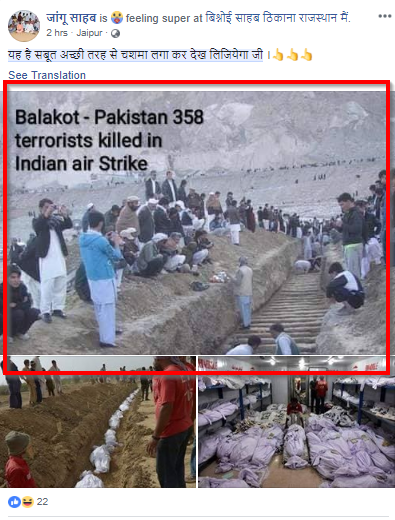 This image has already been debunked by Alt News. While we were unable to trace its origin, we found that it has existed on the internet since at least 2016.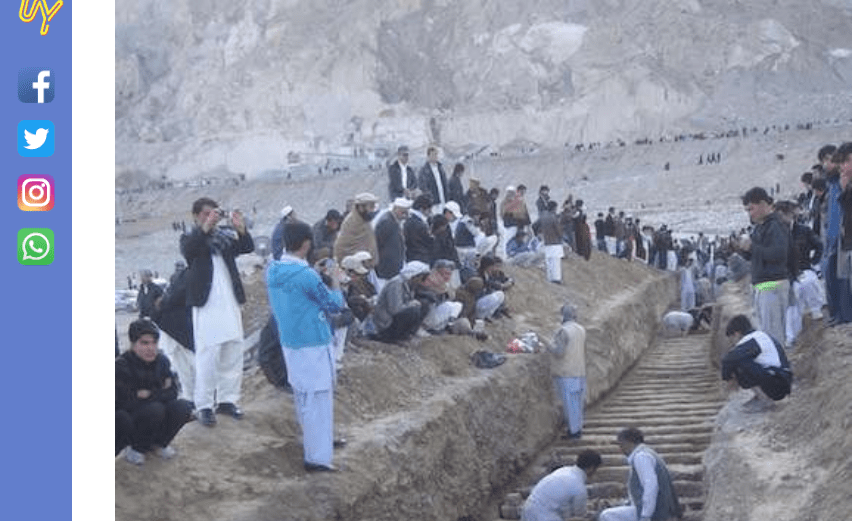 Google reverse-image search also threw up a 2013 New York Times article carrying a similar image. The photograph was sourced to Associated Press, which described it as, "Pakistani men prepare the graves of Saturday's bombing victims in Quetta, Pakistan, Sunday, Feb. 17, 2013." This photograph seemed to be of the same location as the viral image but taken from a different angle.
Misinformation on social media related to the Balakot airstrike has increased manifold, especially after reports of no casualties in the attack. In the past, we have debunked 2005 Kashmir earthquake images being circulated as the devastation caused by the Indian Air Force's airstrike on JeM camps.
Donate to Alt News!
Independent journalism that speaks truth to power and is free of corporate and political control is possible only when people start contributing towards the same. Please consider donating towards this endeavour to fight fake news and misinformation.