A message viral on social media claims that the New Zealand government has ordered for the shutdown of all mosques in the country as they are the breeding ground for terrorists. Social media users are circulating this text in the backdrop of the recent Christchurch mosque shooting where a white supremacist gunned down at least 50 Muslim worshippers in a terrorist attack.
The viral message reads, "न्यूजीलैंड सरकार ने आज देश में बनी तमाम मस्जिदों को बंद करने का दिया आदेश |कहा.. मस्जिदों में ही पलते हैं आतंकी! (New Zealand government today ordered for the shut down of mosques across the country. They said that terrorists breed in mosques.)" Below is a screenshot of the message shared on a Facebook group DR. SAMBIT PATRA FANS CLUB.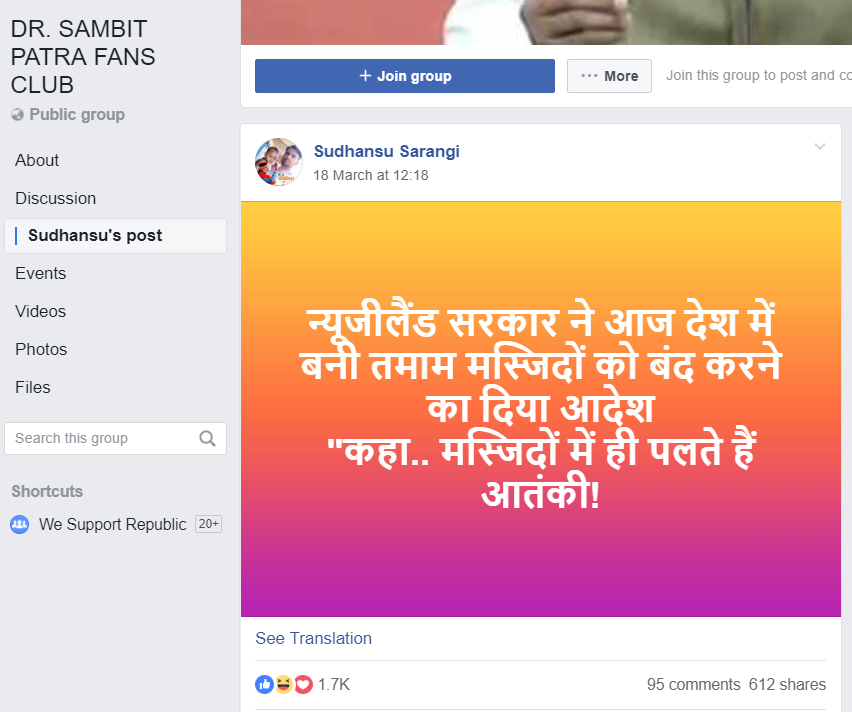 The message has been circulated on several other right-wing Facebook groups as well – We Support Zee News ( ऐड होते ही अपने मित्रों को जोड़ें), विश्व हिन्दू एकता मंच, I support modi ji, and Narendra Damodar Modi Supporter, among others.
Several Twitter handles have also posted the message.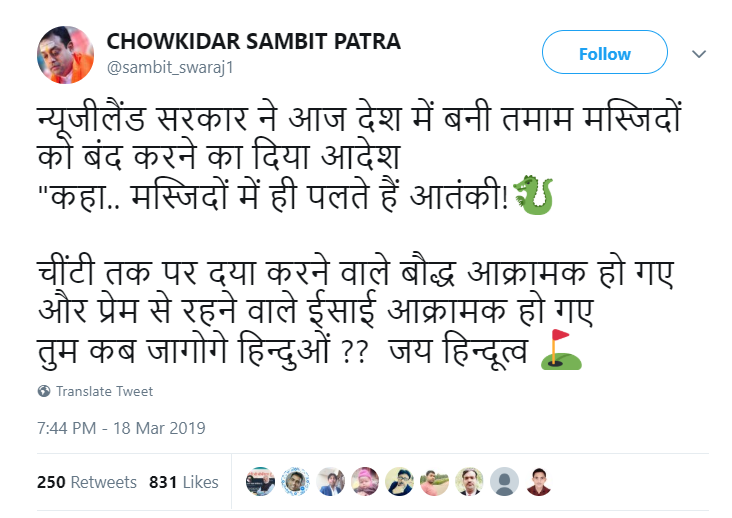 Fake news
That the New Zealand government has ordered for the closing down of all mosques across the country is blatant disinformation.
A week after the terrorist attack, Christchurch mosque Al Noor, one of the two places where the mass shooting took place, will hold its Friday prayers on March 22. "The Deans Ave mosque's religious leader Imam Gamal Fouda, who survived New Zealand's worst ever terror attack, said the move will show the world that Muslims, and all New Zealanders, will not bow down to terror…The majority of people, including myself, we decided to come and prayer close to our site. We will never forsake it to please those people who actually attacked us." reported New Zealand Herald.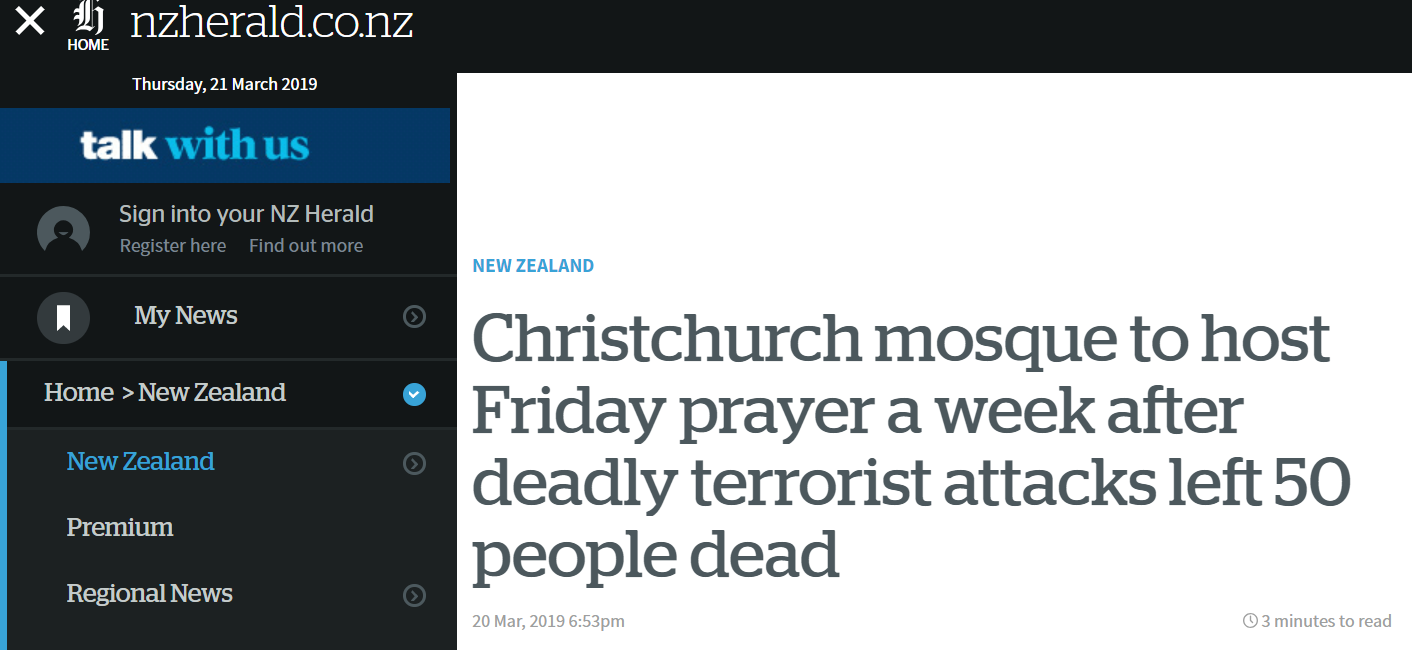 Prime Minister Jacinda Ardern announced that Friday's call to prayers at the Christchurch mosque will be broadcast nationally and a two-minute silence will be observed.
Live: PM says two minutes' silence will be shared on Friday and call to prayer broadcast on TV and radio to honor Christchurch victimshttps://t.co/XKMnTmA39N

— nzherald (@nzherald) March 20, 2019
Mosques across New Zealand were asked to remain closed on March 15 – the day of the attack. This was a police advisory as a safety precaution and not a government order to shut down mosques.
The police have asked all mosques nationally to shut their doors until further notice.

A Wellington-based imam says while mosques are closed, Muslims will be praying from the safety of their homes.https://t.co/ZewehpsuEJ

— RNZ (@radionz) March 15, 2019
As the first funerals began on March 20, for the ones who died in the Christchurch terrorist attack, PM Arden visited the victims and also spoke at Cashmere high school that had lost two students and one former student in the terrorist attack.
Alt News recently debunked another misinformation related to Christchurch where old photographs were being shared to claim that people in New Zealand are converting to Islam.
Donate to Alt News!
Independent journalism that speaks truth to power and is free of corporate and political control is possible only when people start contributing towards the same. Please consider donating towards this endeavour to fight fake news and misinformation.