A video of what appears to be a giant snake crossing a stream, has been circulated on social media and messaging platforms, in the wake of heavy rainfall which has lashed several states on the Western coast. On Facebook, this 30 second long video clip has been shared with the claim that this snake is passing through the banks of the Kabini dam near Mysore in Karnataka. This giant snake was supposedly "sleeping peacefully inside the dam" and has now emerged due to the recent floods in the state.
PIC was taken at Kabini Dam, Yesterday.. 😱

Posted by MalGudi Days on Friday, August 9, 2019
The video has been shared widely on Facebook with the claim that this is a giant anaconda which was spotted at Malenadu in Karnataka.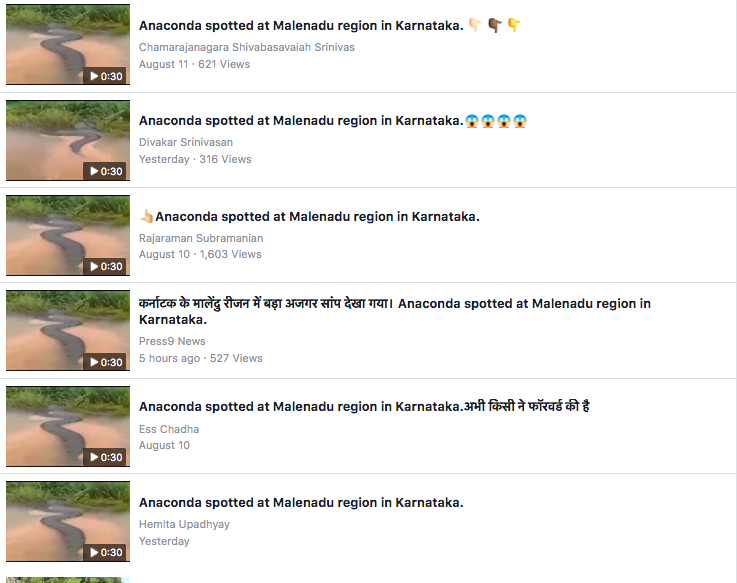 The video is also circulating on WhatsApp. Alt News has received requests on its official app for verification of this claim.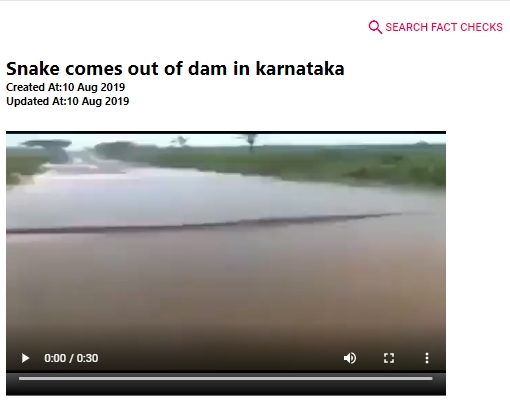 EDITED VIDEO
The video in question shows a snake crossing not a river, but a road. In the initial part of the video, a road can be clearly seen in the background.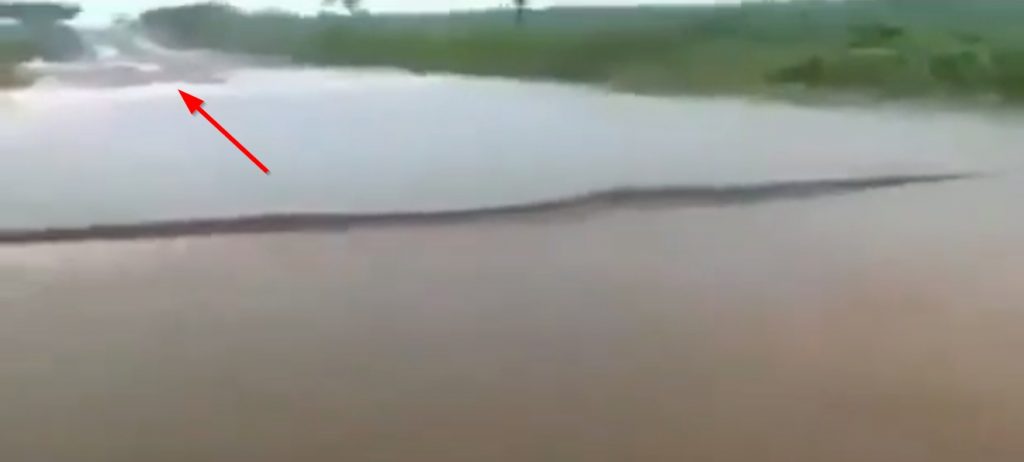 Alt News broke up the viral video into several key frames, and reverse searched one of them. We found that the same video had been circulated with the claim that a 50 feet long anaconda had been spotted in a river in Brazil. The YouTube video posted below is of March, 2019. Thus, this video cannot be representative of Karnataka after the recent rainfall.
On further probing, we found a matching video which had been posted on YouTube in April 2018. We identified that it is the same video as the one circulating now, on the basis of the audio which is the same in both videos. Interestingly, however, in this video of April 2018, the snake is not nearly as 'broad' as seen in the viral video. The video is posted below. The title is in Portuguese and translates as 'Giant Sucuri crossing the road'. Sucuri refers to anaconda, the giant constrictor of the Amazon rainforest.
In all likelihood, the original video has been 'stretched' horizontally to make the snake seem bigger than it actually is. Alt News has juxtaposed a frame from this original video along with a frame from the viral video for comparison.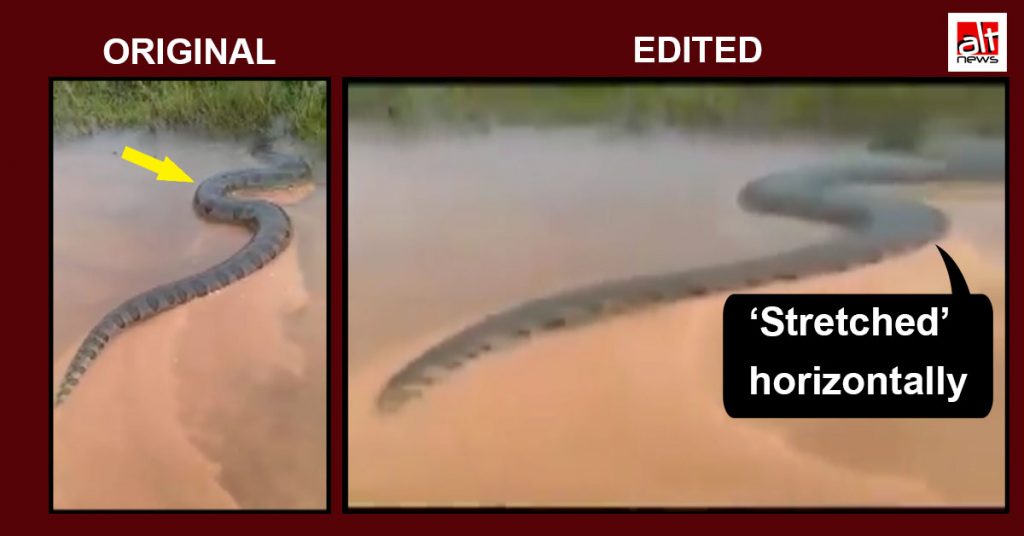 The video posted below demonstrates how this was done.
In conclusion, it may be stated that the video is not from the Kodagu dam near Mysuru in Karnataka. It represents a giant snake crossing a road, not a river. Moreover, one of the earliest instances of this video appearing online is April 2018, and the original video has been edited to make the snake seem bigger.
Donate to Alt News!
Independent journalism that speaks truth to power and is free of corporate and political control is possible only when people start contributing towards the same. Please consider donating towards this endeavour to fight fake news and misinformation.