In a video being shared on social media, a group of people are seen making a difficult trek through the mountains. It has been claimed that the people in the video are from Myanmar and are secretly entering the Indian state of Manipur. According to the viral caption, they have found a secret route through which they illegally enter India.
The footage is being shared at a time when Manipur is crisscross with violence between the Kuki and Meitei communities.
Twitter user Sarvesh Kumar promoted the clip with a similar claim. His tweet garnered more than 16,000 views before it was deleted. (Archived link)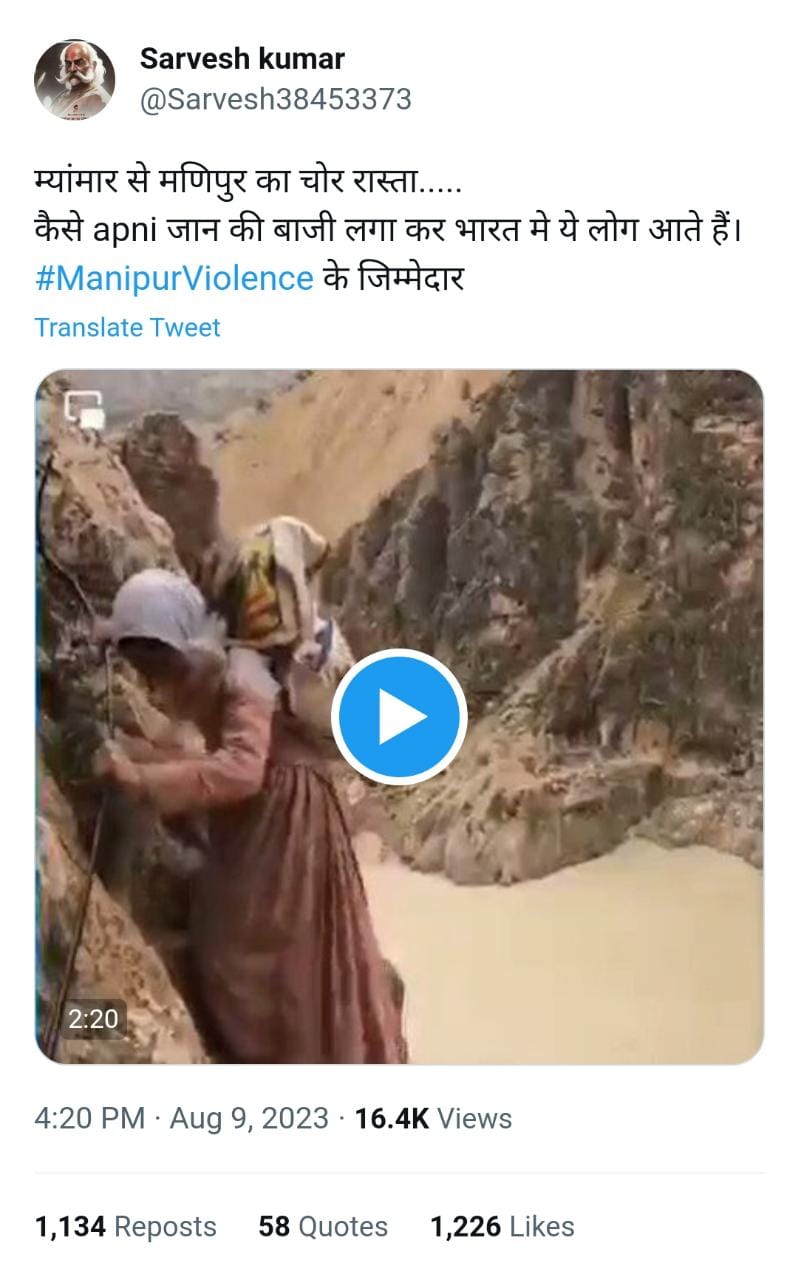 Twitter handle '@KBSingh32860309' also shared a similar video. On taking a closer look, it becomes evident that this one also features the same people seen in the first video. (Archived link)
म्यान्मार से मणिपुर का चोर रास्ता….. कैसे apni जान बचाने जान की बाजी लगा के भारत मे ये लोग आते है
Part 1 pic.twitter.com/93JhvfjjQu

— 🔊 ŇĂŇÓ 🇮🇳🚩वाणी 📢 (@KBSingh32860309) August 10, 2023
The videos and accompanying claims are also widespread on Facebook and Twitter.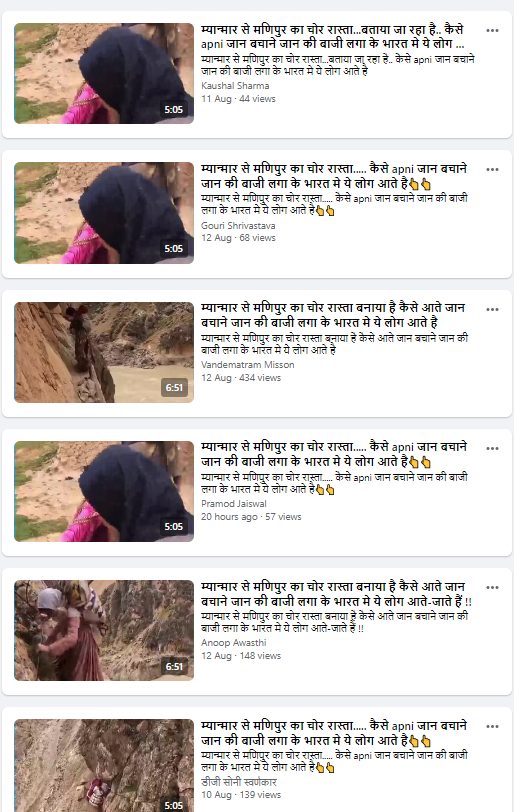 Fact Check
Alt News performed a search on YouTube using relevant keywords about the video, which led us to a video posted by a YouTube channel named 'DENA'. This video was uploaded on YouTube on March 12 of this year. According to the title, the video features an Iranian nomadic family with three children making their way through treacherous terrain. Scenes from the video in question appear here at the 42:35 mark.
Although this video has been shot from a different angle, the people featured in it are also seen in the viral videos. This can be seen more clearly in the side-by-side comparison of a frame taken from the viral video and the YouTube video below: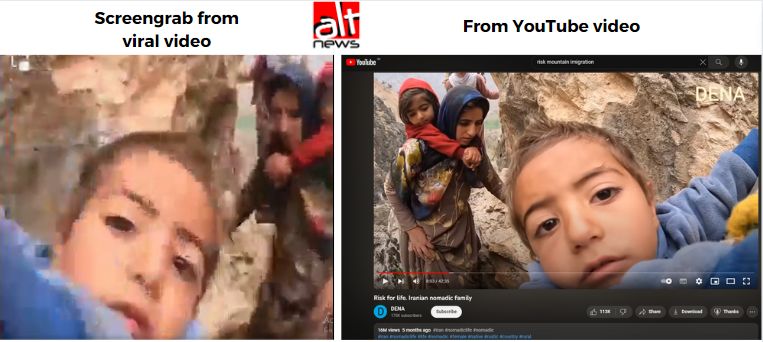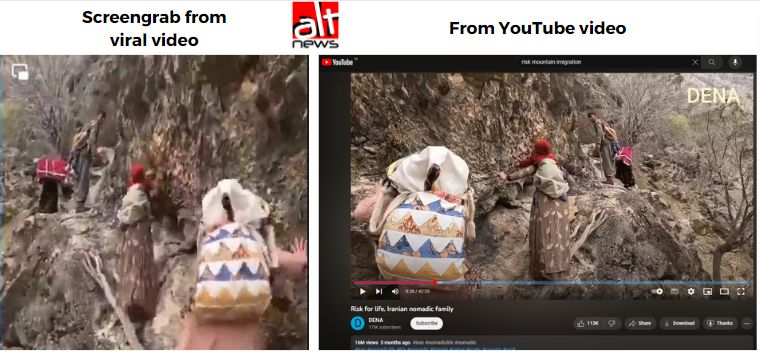 Upon checking the 'About' section of the YouTube channel 'DENA', we found that it posted content featuring Iranian nomadic families. These communities live on Mount Dena, located in the Zagros mountain range of Iran. There are a number of other videos on this channel depicting many other Iranian families embarking on the risky journey. At the same time, other videos on YouTube feature a glimpse into the lives of Iran's nomadic communities.
Continuing the investigation, Alt News found that Mount Dena is home to a number of nomadic communities known for their traditional lifestyles.
To sum it up, the viral video of people climbing difficult paths is not of people from Myanmar illegally entering India through Manipur. In reality, the video features Iranian families.
Donate to Alt News!
Independent journalism that speaks truth to power and is free of corporate and political control is possible only when people start contributing towards the same. Please consider donating towards this endeavour to fight fake news and misinformation.