A video of a filthy flight cabin is viral on social media with the claim that the mess was created by Haj pilgrims travelling in an Air India plane. "Air India flight with chuslim hajis. We can only sympathise with the cabin crew. #animals" – is the caption used to share the video.
Air India flight with chuslim hajis. We can only sympathise with the cabin crew.

#animals

Posted by Lekhraj Jadli on Tuesday, 9 July 2019
The claim is massively circulating on Facebook.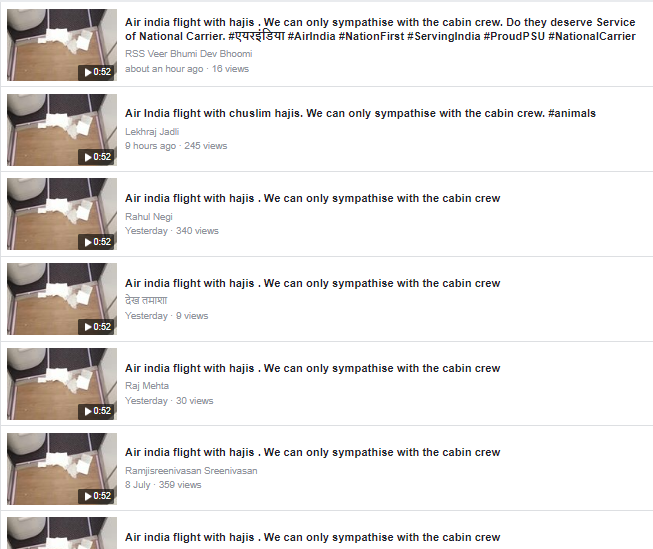 It has also been shared with a Hindi caption on Twitter which reads, "स्वच्छ भारत……..हज यात्रियों से भरी एयर इंडिया की फ्लाईट..! @swachhbharat जहिलता की सीमा ही पार कर दी है।@narendramodi इन सबके लिए अलग से व्यवस्ता की जाये, ये सब हम इंसानो के साथ सफर करने लायक नहीं हैं। (Swachh Bharat…Air India flight filled with Haj pilgrims…! @swqchhbharat cross limits of illeteracy. @narendramodi make other arrangements for them, they are not worthy to travel with us humans.)"
स्वच्छ भारत……..
हज यात्रियों से भरी एयर इंडिया की फ्लाईट..! @swachhbharat

जहिलता की सीमा ही पार कर दी है।@narendramodi इन सबके लिए अलग से व्यवस्ता की जाये, ये सब हम इंसानो के साथ सफर करने लायक नहीं हैं। pic.twitter.com/HiTYoZnaA7

— Deepika 😍 (@thedeepikadas) July 10, 2019
The video is circulating on WhatsApp as well.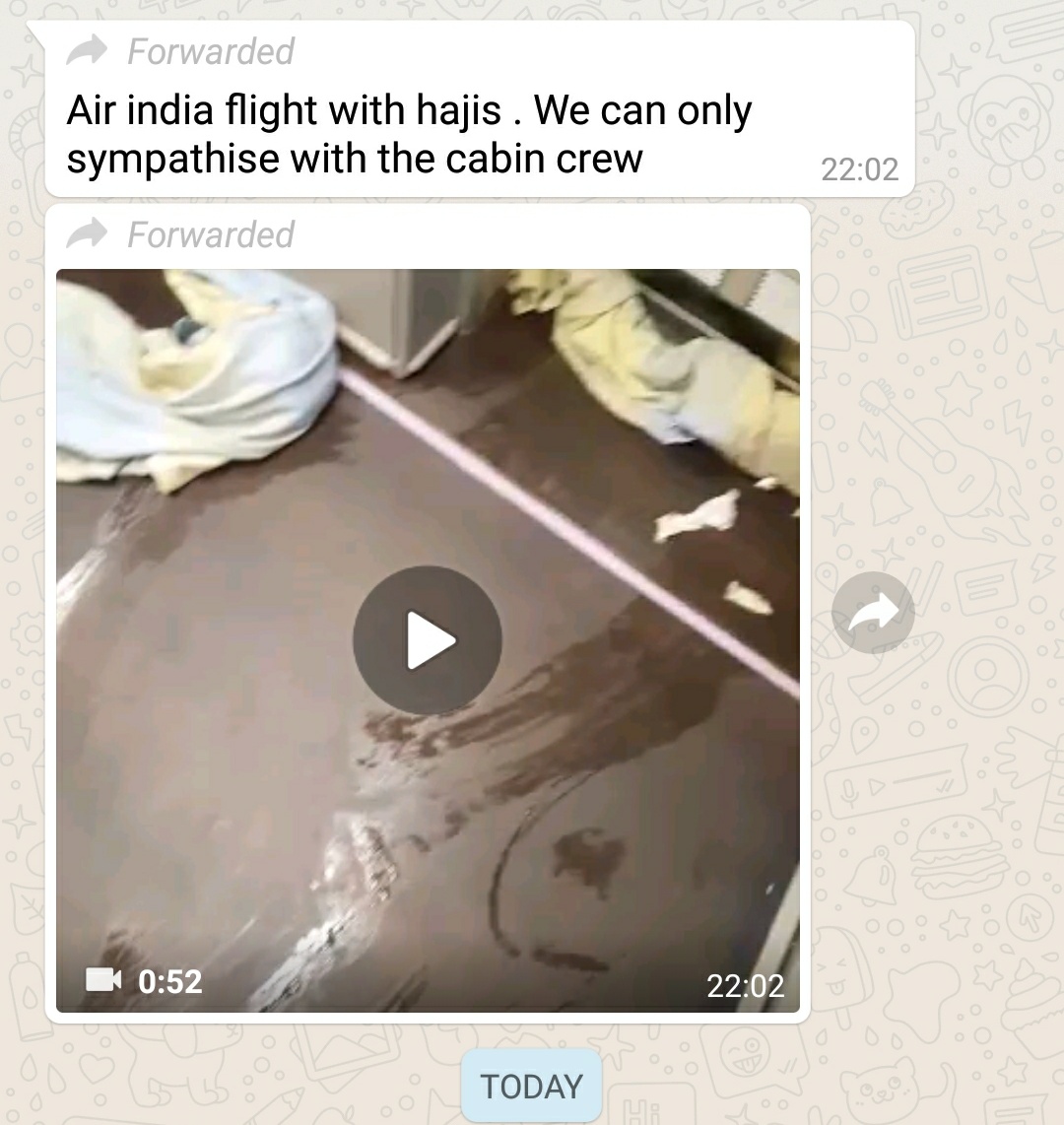 We found that the video was also viral last year with the same claim. From the Facebook account of one Deepak Shetty, it received 1.3 lakh views. It was shared on Twitter too.
This is the Haj Flight from India.

Posted by Deepak Shetty on Monday, 27 August 2018
False claim
Alt News searched for the video on Google with the keywords "flight dirty cabin" and came across a 2016 news report by Mirror which said, "This is the disgusting mess that plane passengers left for members of the cabin crew to clean up which is said to be on a recent flight in Saudi Arabia." 
Truncating our search to Saudi Arabia, we found several other news reports by The Sun, Express, Daily Mail and Arab News.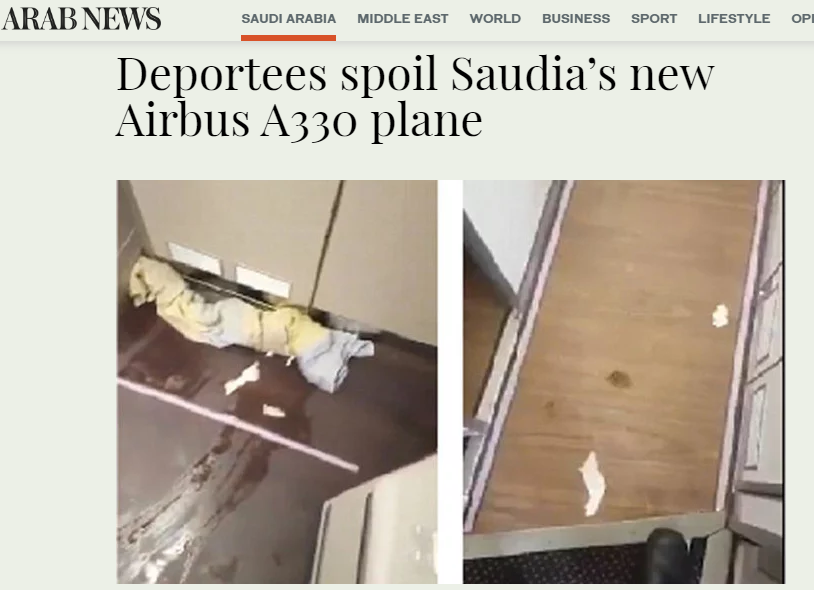 According to Arab News, this was the "first flight of Saudi Arabian Airlines (Saudia) Airbus A330 from Jeddah to Addis Ababa in Ethiopia". It further added, "A source at Saudia, who refused to be identified, told Arab News that most of the passengers on the aircraft were deportees. He declined further comment."
This video was earlier fact-checked by AFP when it was viral as British Airways flight travelling from London to Islamabad.
An old video of unhygienic flight conditions in a Saudia flight carrying deportees often resurfaces on social media with the claim that the waste was left by Haj pilgrims.
Donate to Alt News!
Independent journalism that speaks truth to power and is free of corporate and political control is possible only when people start contributing towards the same. Please consider donating towards this endeavour to fight fake news and misinformation.To make an instant donation, click on the "Donate Now" button above. For information regarding donation via Bank Transfer/Cheque/DD, click here.