Tensions escalated between Israel and Palestine after a Jerusalem District Court ruling ordered the expulsion of several Palestinian families in the neighbourhood of Sheikh Jarrah, East Jerusalem. "At least 136 people have been killed in Gaza since hostilities erupted on Monday (May 10), including 34 children and 21 women, with 950 others wounded, Palestinian medics said," according to Reuters.
A section of the Indian right-wing has come out in vocal support of Israel. A video of children's faces coloured with red paint was shared by Rakesh Thiyyan with the claim, "Palestinians in Gaza daub fake blood and paint fake wounds on children to gain global sympathy and make Israel look evil".
Palestinians in Gaza daub fake blood and paint fake wounds on children to gain global sympathy and make Israel look evil. US-backed terrorist groups, including ISIS, did the exact same thing in Syria to make the Assad Govt look bad. This will be seen in Kashmir too one day. pic.twitter.com/hAq9XHWEZs

— Rakesh Thiyyan (@ByRakeshSimha) May 14, 2021
Maya Yadav, who identifies as BJP OBC Morcha Haryana state vice president, shared the video too.
लो जी,अब जिहादियों और आतंकियों का मेक अप और नौटंकी जिहाद।😀😀
दोगुले सांप। #IndiaStandsWithIsrael #IStandWithIsrael 🇮🇳🇮🇱 pic.twitter.com/7ezDQiw9Jl

— माया यादव 🚩 (@Mayayadavbjp) May 14, 2021
PM झालावाडी (@PMPATEl1969) and Janmajit Sinha (@Impregnable007) cumulatively drew close to 2,000 retweets for the video.
गाझा के मुल्लो की नौटंकी देखिए
पेंटिंग मेकप करके घायल और मृतक तैयार कर रहे है ।
मुल्ले सब जगह एक जैसे भो s डीके ही है,,😠😡 pic.twitter.com/iZXsDF0ysD

— PM झालावाडी ♕ 𝕋ℙℕ (@PMPATEl1969) May 14, 2021
So, basically, these animals are the same everywhere and they have a copyright ©️ in playing #VictimCard! 🤬#IndiaWithIsreal❤ pic.twitter.com/khso8Nl5NB

— Janmajit Sinha (@Impregnable007) May 14, 2021
The video is viral on Facebook. Alt News has also received verification requests on its mobile application and WhatsApp helpline number (+91 76000 11160).
This slideshow requires JavaScript.
Old video shared with false claim
A mere Google search leads one to fact-check reports published by France24 and Snopes in 2018 when the same video, truncated from a longer clip, was shared to discredit atrocities by Israeli and Syrian forces.
The video has been clipped from a news report by Palestinian website The Gaza Post "about makeup artist Mariam Salah and her work in the Palestinian cinema special effects industry", reported Snopes. Only those parts of the complete broadcast have been taken where make-up is being applied on children. English subtitles have been added to the video and the Arabic commentary has been muted in order to project a misleading picture. France24 reported that the commentary showed the group explaining that they have set up a company specialising in cinema make-up and special effects and that the company is the first one of its kind in Gaza.
About 20 seconds into the broadcast, a person can be spotted wearing a shirt that says 'Special Effect Make-up'.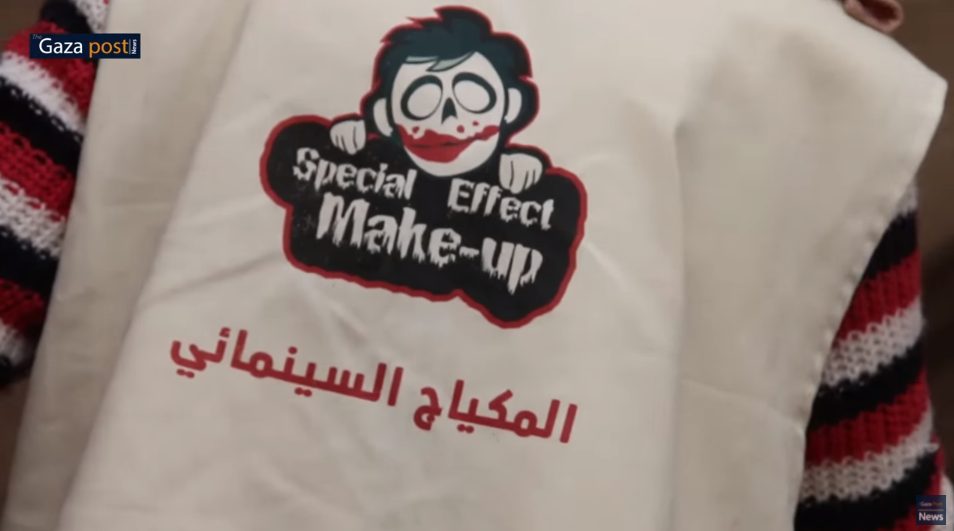 TRT World aired a video report on Mariam Salah breaking into the Palestinian film industry traditionally run by men. The same clips can be seen in this report. "While on a film set in the Gaza strip, makeup artist Mariam Salah is creating horrific-looking injuries on actors taking part in a project by French charity Doctors of the World. They hope to raise awareness of the dangers faced by Gaza residents," says the TRT World presenter.
A three-year-old video of a Palestinian make-up artist creating injuries on actors for a film project has been revived with the false claim that Gaza residents are "faking wounds to make the world feel sorry for them and to make Israel look bad". Alt News had earlier debunked a video from Jordan shared with the false claim that Gaza residents are taking out a "fake funeral" to gain sympathy.
Donate to Alt News!
Independent journalism that speaks truth to power and is free of corporate and political control is possible only when people start contributing towards the same. Please consider donating towards this endeavour to fight fake news and misinformation.