An image of Pakistani prime minister Imran Khan interacting with the country's army chief Qamar Javed Bajwa is being circulated on social media. Congress leaders Shatrughan Sinha and Navjot Singh Sidhu, West Bengal CM Mamta Banerjee and Congress president Rahul Gandhi can also be seen in the photograph, sitting in a corner.
From the account of an individual user Devaraj Kotla, the photograph has 4,200 shares. It has been circulated with the caption – "ನೀವು ಕಾಂಗ್ರೆಸ್ ಗೆ ಮತ ಹಾಕಿದರೆ ಪಾಕಿಸ್ತಾನ ಕ್ಕೆ ಮತ ಹಾಕಿದ ಹಾಗೆ.ಚಿತ್ರ ನೋಡಿ ಪಾಕಿಸ್ತಾನ ದ ಪರ ಗುಲಾಮರು ಮೂಲೆಯಲ್ಲಿ ಹೇಗೆ ಕುಳಿತಿದ್ದಾರೆ," which roughly translates to, "If you vote for Congress, you will be able to vote for Pakistan. Look at the picture, how are the slaves of Pakistan sitting in the corner."
From a Kannada Facebook group ಗುಬ್ಬಚ್ಚಿ ಗೂಡಿನಲ್ಲಿ ಮಧುರ ಮನಸುಗಳು, the image has 3,000 likes.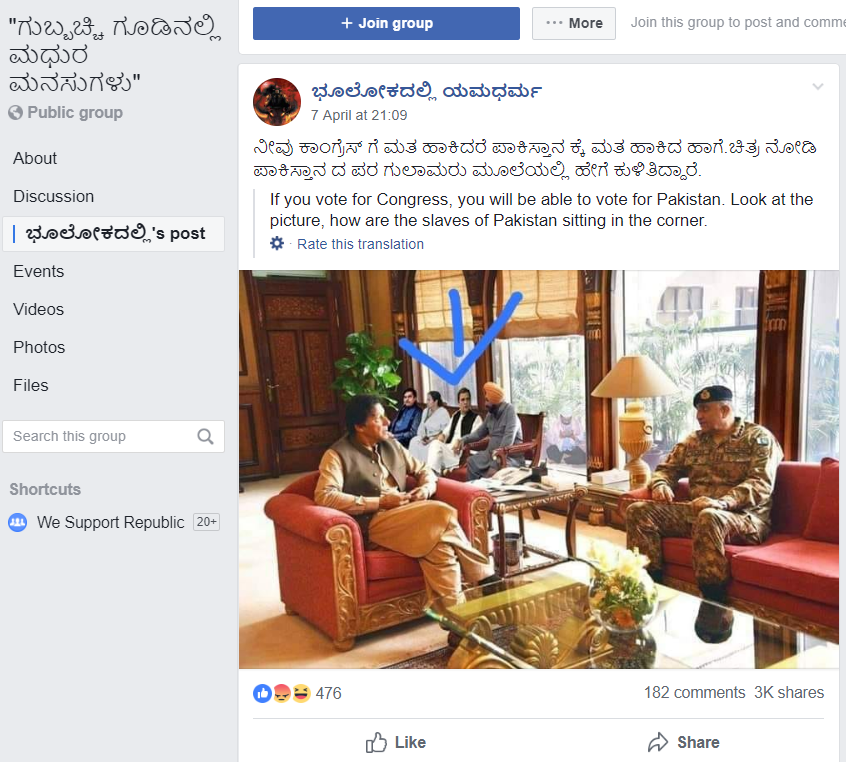 Photoshopped image
A good look at the image is enough to substantiate that it is photoshopped. A Google reverse image search further takes one to the original photo where the Indian leaders are not seated in a corner.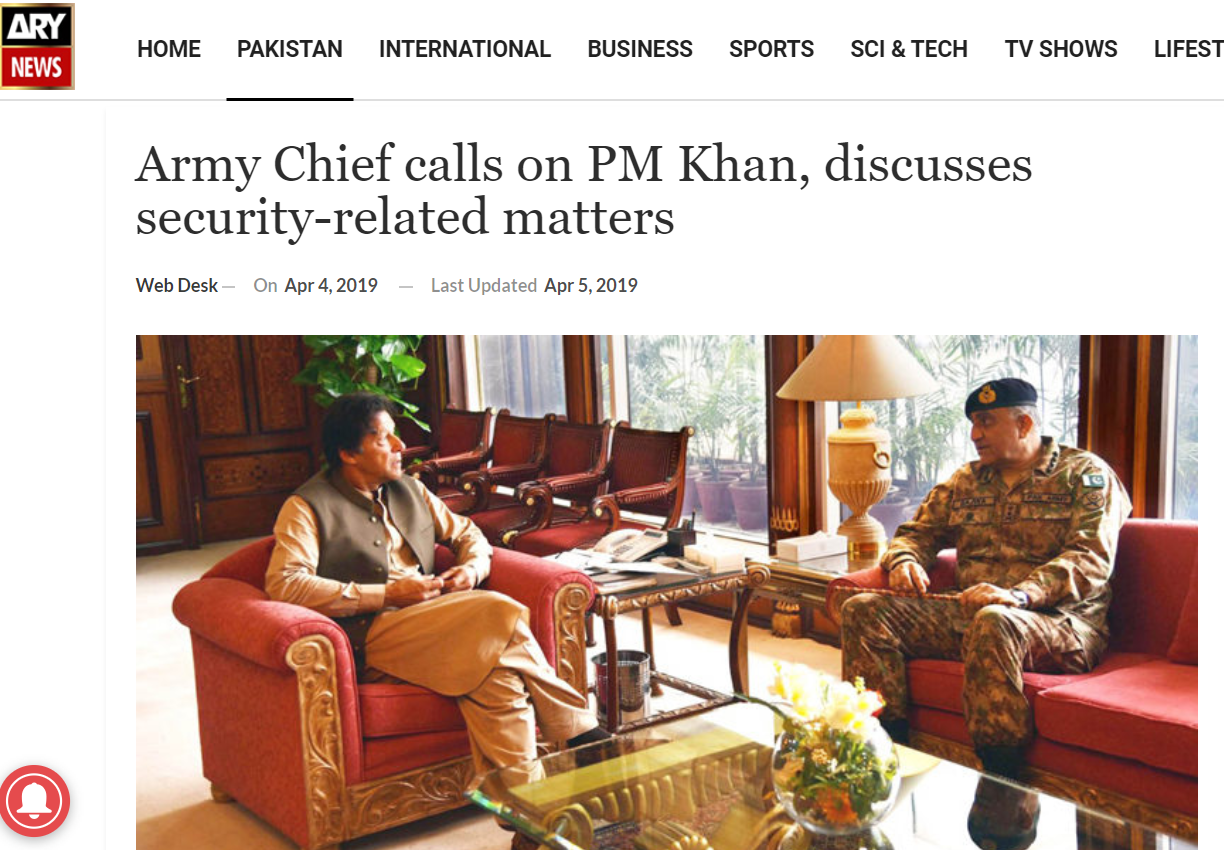 The image was photoshopped by Twitter user @Atheist_Krishna who had posted it on April 5 with the caption – "बालाकोट में मारे गए आतंकवादियों के सबूत जुटाने पाकिस्तान पहुंचा विपक्ष। (Opposition reaches Pakistan to gather evidence for the death of terrorists in Balakot)" – which suggests that he took a sarcastic jibe at the opposition leaders. The tweet was retweeted over 7,000 times.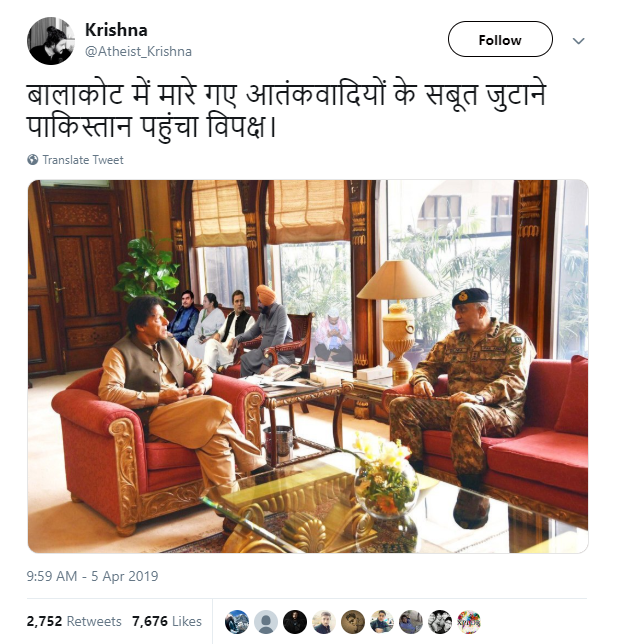 An evidently photoshopped image was being circulated on social media, with many believing it to be true. A careful look is enough to substantiate the morphing.
Donate to Alt News!
Independent journalism that speaks truth to power and is free of corporate and political control is possible only when people start contributing towards the same. Please consider donating towards this endeavour to fight fake news and misinformation.