On August 31, several users on Twitter and Facebook shared an image of a Republic Bharat broadcast, pointing out that the channel erroneously aired a photograph of BSP leader Yaqoob Qureshi as Taliban leader Mullah Mohammed Yaqoob, son of Taliban founder Mullah Omar.
हद है यार! रिपब्लिक टीवी ने तालिबान के संस्थापक मुल्ला उमर के बेटे मुल्ला याक़ूब की फ़ोटो (जो उपलब्ध ही नहीं है) की जगह मेरठ के बसपा नेता हाजी याक़ूब क़ुरैशी का फ़ोटो लगा दिया.
गजब तो ये है कि लोगों ने इसी वाहियात एवम फ़र्जी चेनेल से ज्ञान लेकर वाहियात मोदी सरकार भी बना दी. pic.twitter.com/KjtA5JIQjy

— Vijay Kumar Baliyan (@vijayku29017978) August 31, 2021
ब्रेकिंग न्यूज़
Republic TV वालों ने तालिबान के संस्थापक मुल्ला उमर के बेटे का नाम मुल्ला याक़ूब बता कर उसकी जगह मेरठ, उत्तर प्रदेश के बसपा नेता पूर्व मंत्री हाजी याक़ूब क़ुरैशी की फ़ोटो लगाकर न्यूज़ चला दी 🤣😂😜🤪
RIP मीडिया pic.twitter.com/hftZBKKFGY

— I AM BACK(انیس) (@I_D_4) September 1, 2021
ग़ज़ब है. रिपब्लिक टीवी वालों ने तालिबान के संस्थापक मुल्ला उमर के बेटे मुल्ला याक़ूब की फ़ोटो (जो उपलब्ध ही नहीं है) की जगह मेरठ, उत्तर प्रदेश के बसपा नेता हाजी याक़ूब क़ुरैशी का फ़ोटो लगा दिया.

Posted by Prakash K Ray on Tuesday, 31 August 2021
Republic takes down broadcast, reuploads without image
The broadcast in question was uploaded on YouTube on September 1. It was aired on TV on August 31. The relevant section starts around the 36-minute mark where anchor Aishwarya Kapoor during the 'Puchta Hai Bharat' show opined about various Taliban leaders.
On August 31, around 7 PM, Facebook Page 'We Support Arnab Goswami' had uploaded the Live broadcast. This page uploads Live broadcasts of Republic Bharat on a daily basis and has over three lakh followers.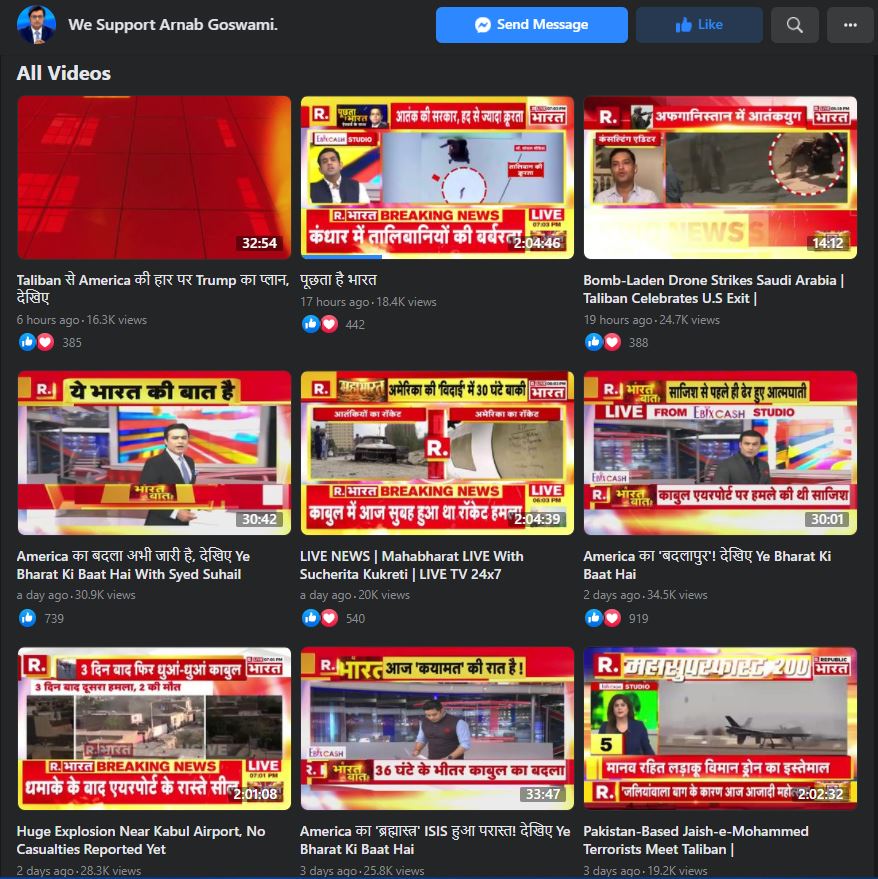 The segment where BSP leader Haji Yaqoob Qureshi's picture was flashed can be spotted at the 37-minute mark in the two-hour Live. Alt News has attached the relevant portion below.
We performed a reverse image search of the image and found that it dates back to at least 2015.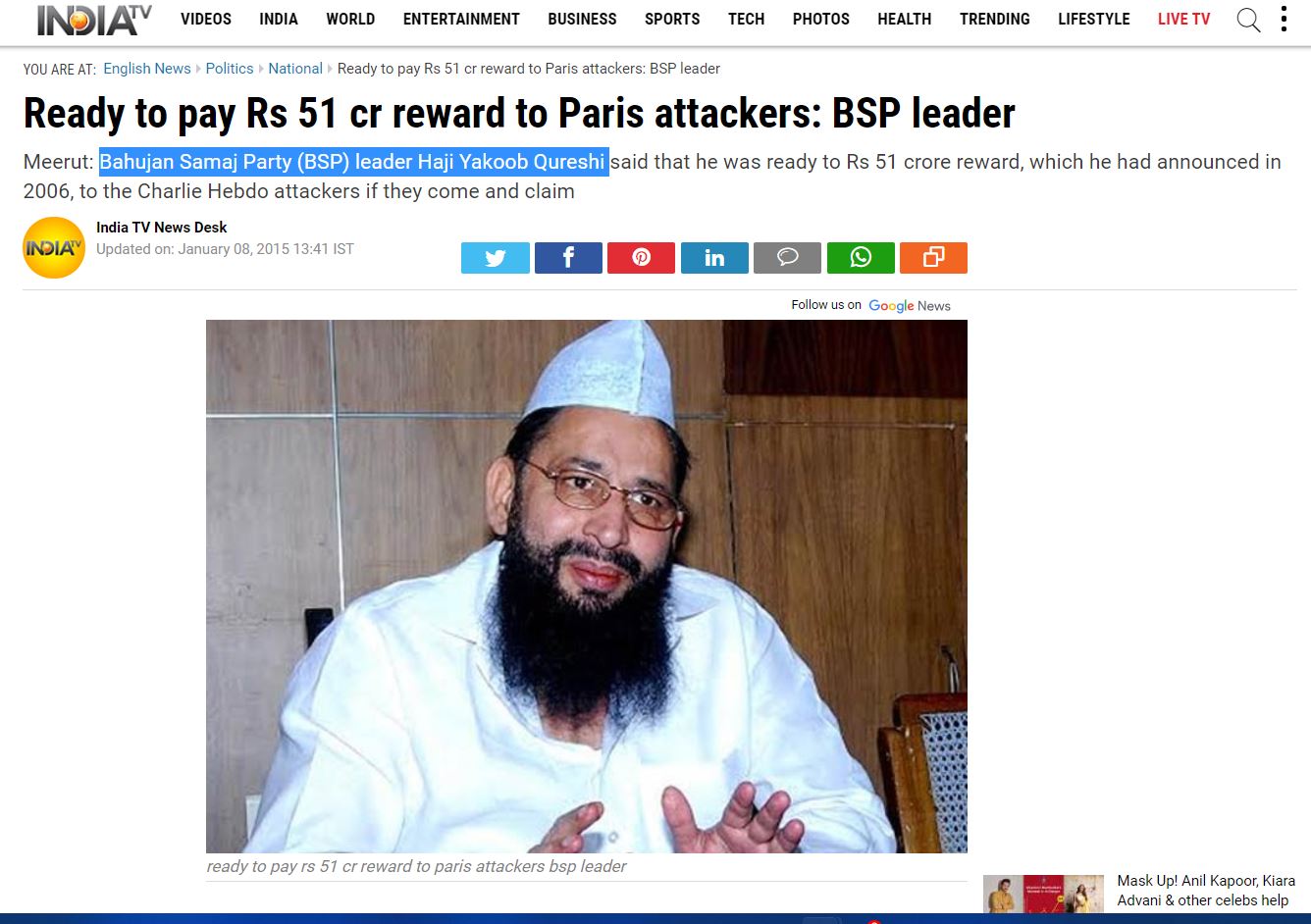 Republic Bharat broadcasted BSP leader Haji Yaqoob Qureshi's picture as Taliban leader Mullah Yaqoob. The channel took down the erroneous broadcast after social media backlash and reuploaded it without the image.
Alt News spoke with a Republic Bharat staff member who claimed that an apology was made on air on September 1. We requested for the broadcast in which the apology was made. The article will be updated if we get a response. Readers should note that the rectified bulletin uploaded on YouTube doesn't acknowledge the error.
It is noteworthy that Republic Bharat also claimed during the show that the Taliban hanged a man to death from a US Black Hawk helicopter. This is a false claim. A recent fact-check by Alt News established that a Taliban member was suspended from a helicopter with a harness.
Donate to Alt News!
Independent journalism that speaks truth to power and is free of corporate and political control is possible only when people start contributing towards the same. Please consider donating towards this endeavour to fight fake news and misinformation.