A purported video of a groom threatening that he will not go through with the marriage unless he is given a dowry was widespread on social media. The incident was alleged to have taken place in a village in Bihar. The groom can be heard demanding cash, a ring and a chain. He also says that he is a government employee. @humlogindia was the first to post this video on Twitter.
दहेज
इस कालू के कान के नीचे 10 तमाचा मारो pic.twitter.com/DPF2fm02Xl

— हम लोग We The People (@humlogindia) March 6, 2022
Dayanand Kamble, Deputy Director (News) at the Directorate General of Information and Public Relations, Government of Maharashtra, tweeted the video gaining over 8 lakh views. It was also shared by IPS officer Dipanshu Kabra.
Several mainstream media organisations published reports on the video based on the viral claim. Jansatta wrote that the groom refused to marry because he was given less dowry than his demand. The Indian Express, Zee News, NDTV, DNA India, Times of India, Lokmat, India.com, IBC 24, News18 Kannada are among the news outlets that reported on the video.
This slideshow requires JavaScript.
The Times of India shared this video on the day of International Women's Day and posed the question – "Would you wish her a happy women's day". The report stated, "Sitting next to a man on a marriage podium she is trying to negotiate her dowry so that he accepts her as his wife. The man is blatant and brazen in his illegal demand. This is the state of some women in India in 2022. So, what do you think?"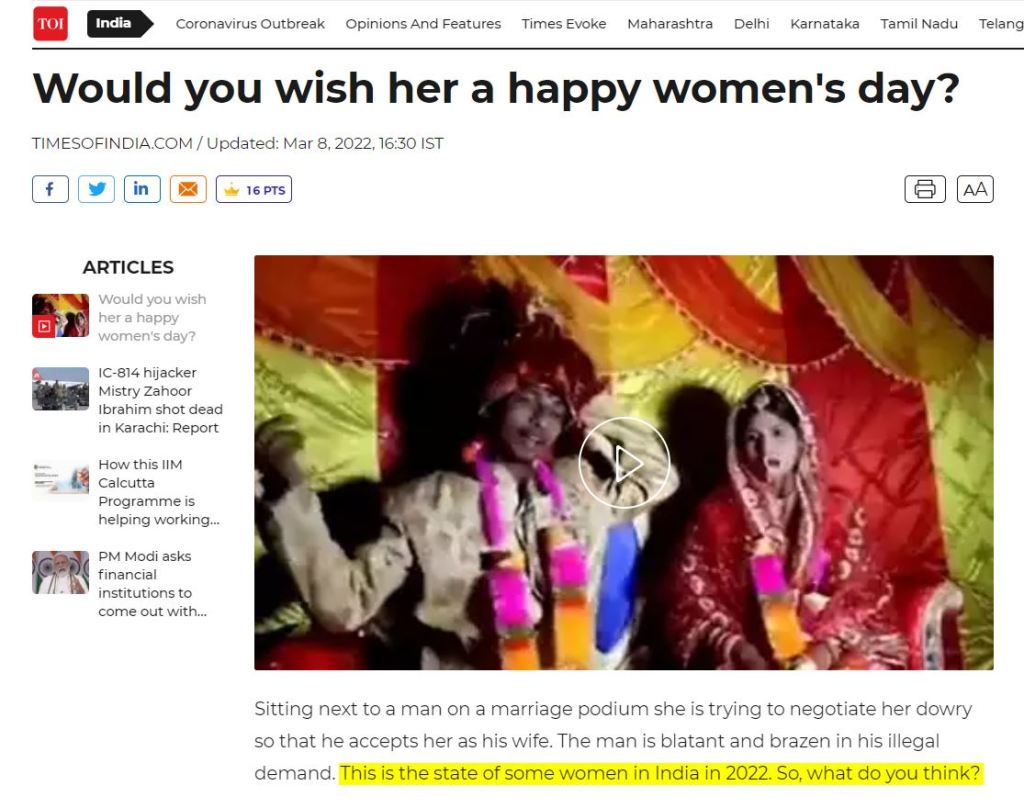 Fact-check
With a keyword search, we found this video was posted by a Facebook page called 'Divya Vikram' on February 25 and has been viewed more than 70 lakh times. However, the page does not clarify that the video is staged.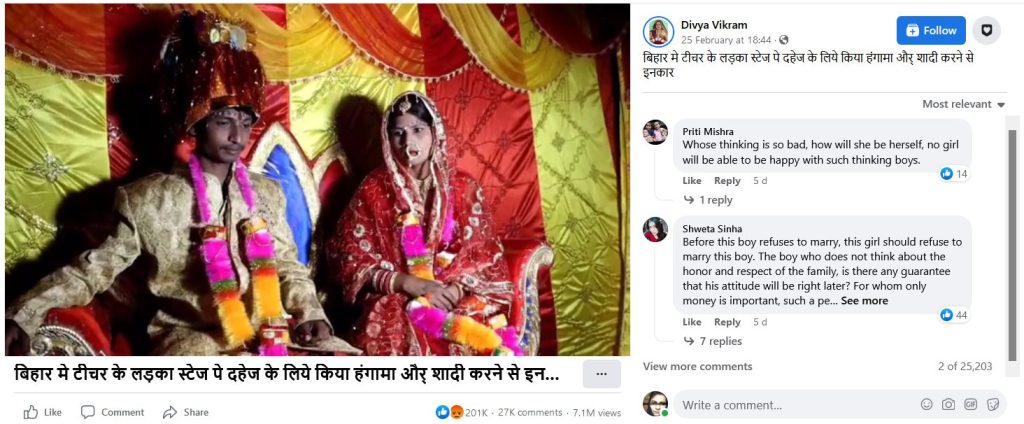 We noticed that the page has posted many such videos and it describes itself as a "video creator".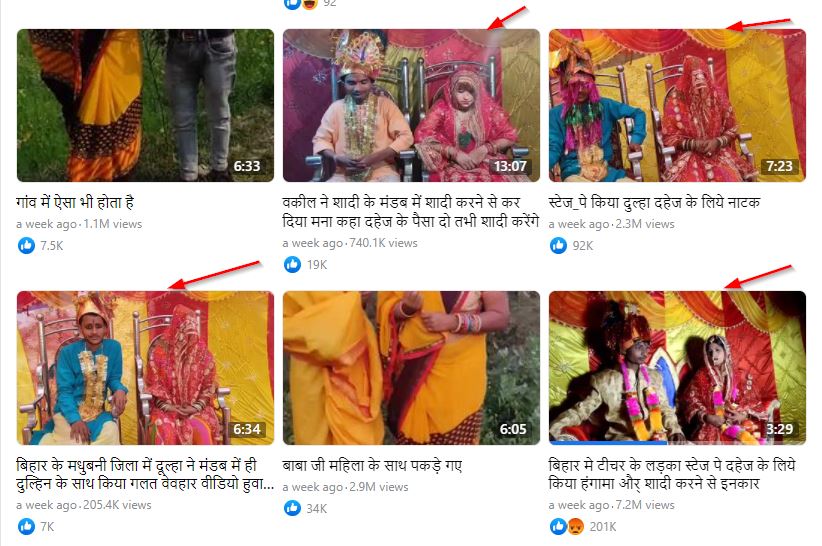 We contacted the channel and found that it is run by an individual named Vikram Mishra. He told Alt News that he runs a channel called 'Jai Mithila' along with his team. Both the people seen in the video are actors. Their names are Amit and Rani. He also informed that the page has posted another video similar to the one viral.
Vikram Mishra also connected us with Amit and Rani who corroborated that they are actors and have worked in many such videos. They found that their video is being shared as a real incident but this isn't true. Amit and Rani are married to each other and work together.
Two more videos of Amit and Rani were posted on March 8 from the page 'Divya Vikram'. In the first video, the groom comes for his wedding in a drunken state and the bride refuses to go ahead with the marriage. The second video shows a clumsy Jayamala ceremony.
देखिये बिहार में मास्टर लड़का ने शादी के मंडब में क्या हंगामा मांग दहजे नहीं दिया तो कर दिया शादी करने से मना

Posted by Divya Vikram on Tuesday, 8 March 2022
जयमाला बिहार शादी वीडियो #reels

Posted by Divya Vikram on Tuesday, 8 March 2022
Several media outlets, thus, picked up a video from social media without verifying the facts of the incident. The video shows a staged drama but was believed to be true.
Donate to Alt News!
Independent journalism that speaks truth to power and is free of corporate and political control is possible only when people start contributing towards the same. Please consider donating towards this endeavour to fight fake news and misinformation.