A video of members of the Muslim community exiting a building has been widely shared with a message in Telugu which claims that the Vinayaka Temple located in Kanipakam in Andhra Pradesh's Chittoor district has been converted into a quarantine centre. Several users have expressed distress that Muslim or Christian places of worship haven't been transformed into quarantine centres for coronavirus patients but a temple has been used for the purpose.
ఒక చర్చి ,మసీదు ,ఇస్లాం యూనివర్సిటీ తిరుపతి లో వీటిలో ఏ ఒక్కటీ ఐసోలేషన్ వార్డులుగా చేయలేదు
కానీ మహోన్నతమైన కాణిపాకం వినాయక స్వామి దేవాలయాన్ని చేసింది ఈ ప్రభుత్వం అది కూడా వాళ్ళ మతం కోసం డిల్లీ పోయొచ్చిన సాయుబుల కోసం
చూడండి వాళ్ళు గుడిలోకి చెప్పులేసుకుని పోయి దేవస్థానాన్ని ఎంత అపచారం చేస్తున్నారో చూడండి
మసీదు లుని వార్డులగా చేయని ప్రభుత్వం హింందూ దేవాలయాన్ని ఎందుకు చేసింది ?

Posted by RJ Kiran on Monday, 6 April 2020
The complete message in Telugu reads, "ఒక చర్చి ,మసీదు ,ఇస్లాం యూనివర్సిటీ తిరుపతి లో వీటిలో ఏ ఒక్కటీ ఐసోలేషన్ వార్డులుగా చేయలేదు కానీ మహోన్నతమైన కాణిపాకం వినాయక స్వామి దేవాలయాన్ని చేసింది ఈ ప్రభుత్వం అది కూడా వాళ్ళ మతం కోసం డిల్లీ పోయొచ్చిన సాయుబుల కోసంvచూడండి వాళ్ళు గుడిలోకి చెప్పులేసుకుని పోయి దేవస్థానాన్ని ఎంత అపచారం చేస్తున్నారో చూడండిvమసీదు లుని వార్డులగా చేయని ప్రభుత్వం హింందూ దేవాలయాన్ని ఎందుకు చేసింది?"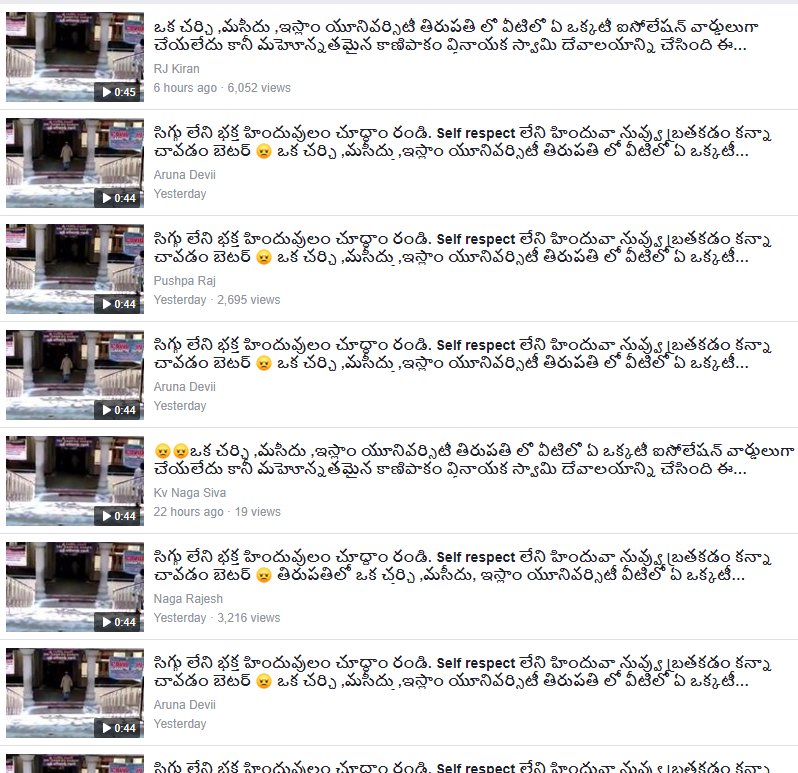 The clip has also been shared with the same claim in English.
Why Muslims are coming out of Hindu temple rooms ?
Because temple choultry converted to
Carona quarantine centre, Kanipakam Ganesa temple. pic.twitter.com/8BVxYeRrWu

— DharmaRakshak (@oldhandhyd) April 5, 2020
RESIDENTIAL LODGING CENTRE, NOT THE VINAYAKA TEMPLE
A close look at the video reveals a banner that reads 'Ganesh Sadan'.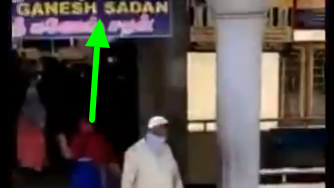 A subsequent keyword search – 'Ganesh Sadan Andhra Pardesh' – throws up results of an indoor lodging 'Sri Ganesh Sadan' in Chittoor. This has been transformed into a temporary quarantine centre by the state government. This was earlier fact-checked by Factly.
Photographs of the residential complex on Google maps (top) match with the visuals of the building seen in the video (bottom).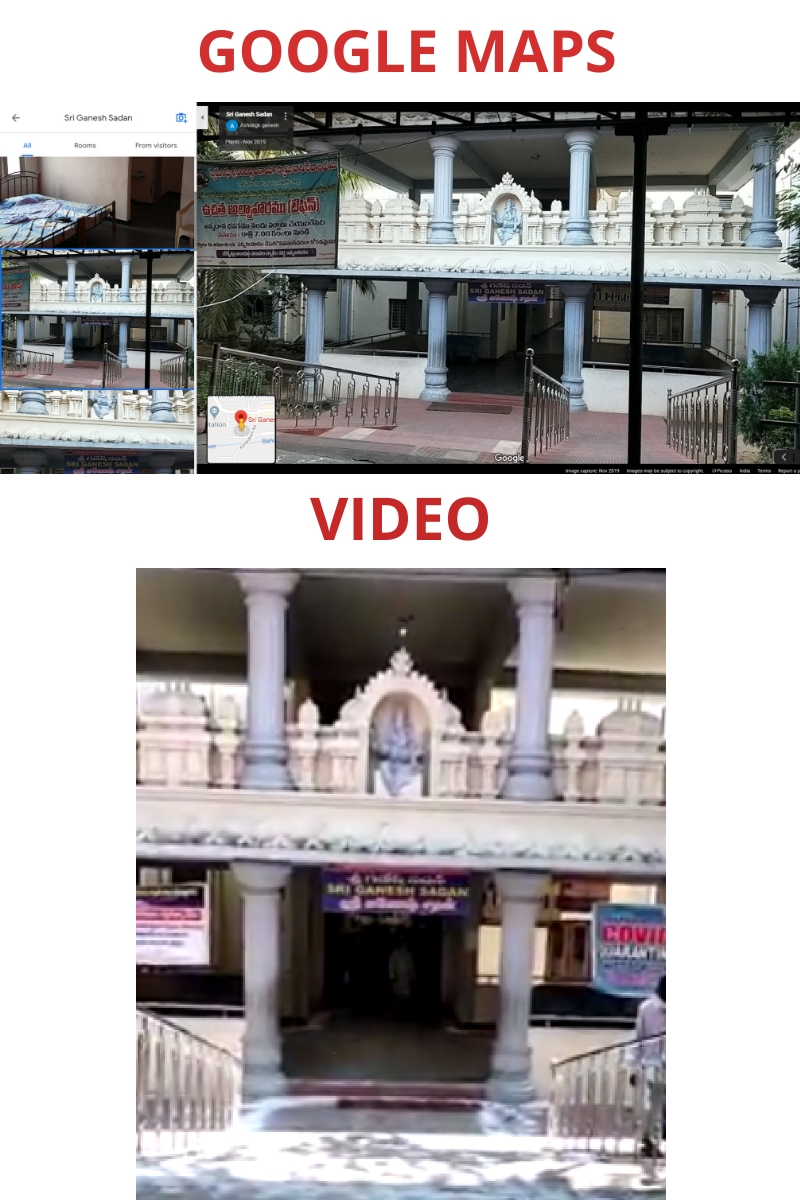 From what it seems, the place provides lodging, especially to pilgrims. It is situated less than a kilometre away from the Vinayaka Temple. A Google image that shows the insides of the premises reveals a banner listing the dress code for pilgrims.

Below is an image of Vinayaka Temple, Kanipakam.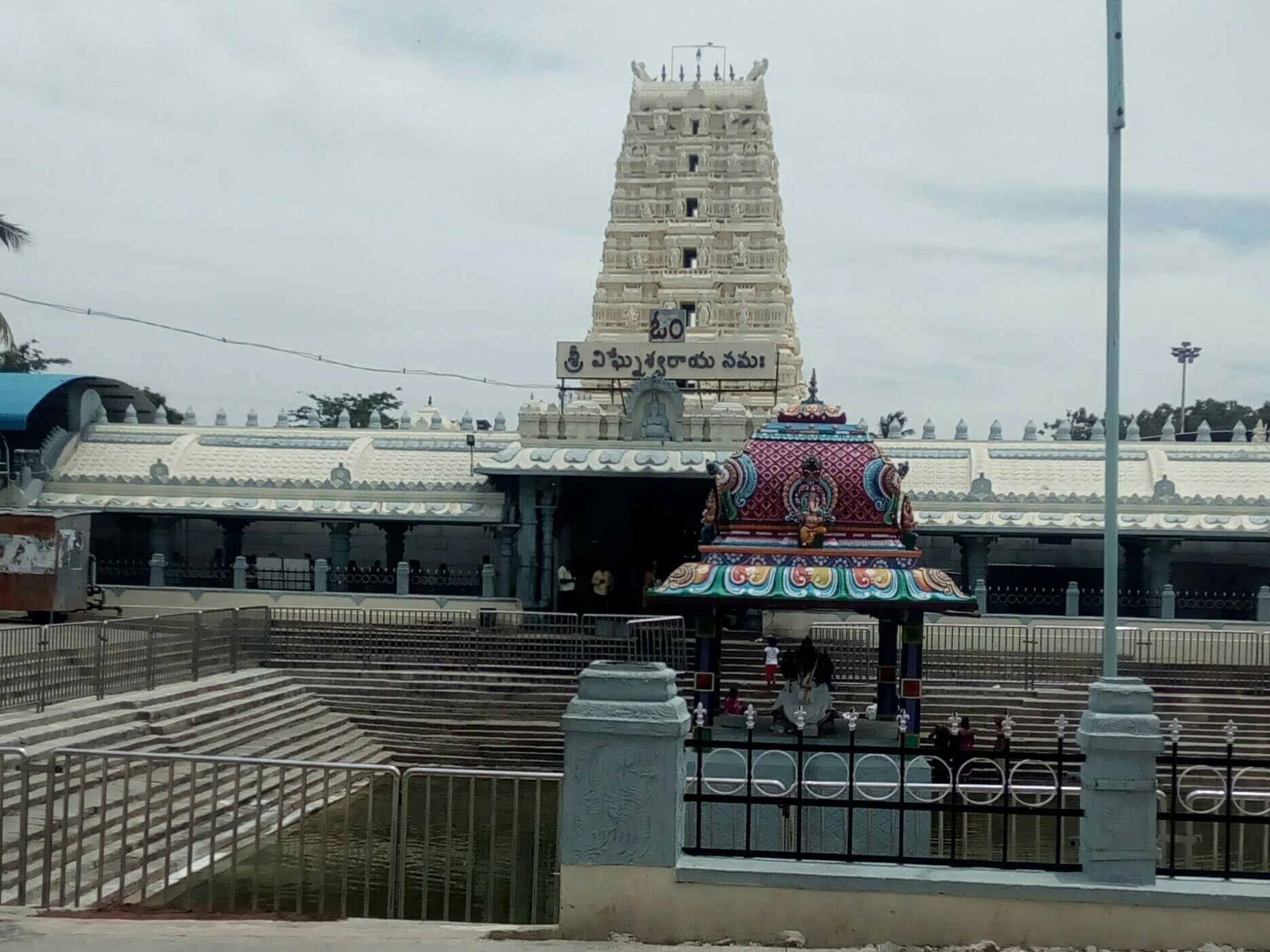 Therefore, a video of Muslim patients exiting a COVID-19 quarantine centre set up in a residential lodging was shared with the false claim that Vinayaka Ganesh temple was used for the purpose.
Note: The number of positive cases of the novel coronavirus in India exceeds 5,000 and more than 150 deaths have so far been reported. The government has imposed a complete restriction on movement apart from essential services to tackle the pandemic. Globally, more than 14 lakh confirmed cases and over 80,000 deaths have been reported. There is a sense of panic among citizens, causing them to fall for a variety of online misinformation – misleading images and videos rousing fear or medical misinformation promoting pseudoscience and invalid treatments. While your intentions may be pure, misinformation, spread especially during a pandemic, can take lives. We request our readers to practice caution and not forward unverified messages on WhatsApp and other social media platforms.
Donate to Alt News!
Independent journalism that speaks truth to power and is free of corporate and political control is possible only when people start contributing towards the same. Please consider donating towards this endeavour to fight fake news and misinformation.