"दहशतगर्दी का नँगा नाच सरेआम देखने को मिल रहा है पता नही वीडियो कहाँ की है और इतने लड़के इक्कठे होकर एक निहथे पर जानलेवा हमला कर रहे है सायद पता नही ये बच गया है या मर गया जिसकी वीडियो मुझ तक पहुँची है आपसे भी निवेदन इसे शेयर करे ताकि सच्चाई का पता चल सके सरकार और कानून से उमीद करते है ऐसे उपद्रवियों का पता लगाएं और इनको कड़ी से कड़ी सजा दे और मानवता का फर्ज निभाए"
Translation: Terror has been unleashed, don't know where the video is from and so many boys have got together to mercilessly beat up a boy, don't know if he is alive or dead, this video has reached till me, you are requested to share so that the truth may be revealed, we hope the govt and courts find out about these rowdies and maximum punishment be awarded to them and the duty of humanity be fulfilled. 
The above message has gone viral on social media and messaging platforms, along with a video showing some youth mercilessly beating up a young man. The video was posted on Twitter by a user @NehalAhAnsari6. At the time of writing this article, the video had been viewed more than 28,000 times since it was posted on July 20. It was also posted by another user @AliSohrab007, and has been retweeted over 800 time so far.
यह कैसा देश बना दिया है साहब तुम ने?
इस को कहते हैं #NewIndia?#सबका_साथ_सबका_विकास_सबका_विशवास#MobLynching pic.twitter.com/hMymYxDJPb

— बे रोजगार 🌹Nehal Ah Ansari 🌹#INC 🇮🇳 (@NehalAhAnsari6) July 20, 2019
यह कैसा #NewIndia बना दिया है मोदी तुम ने?pic.twitter.com/SJQeUATno6

— काकावाणी کاکاوانی (@AliSohrab007) July 20, 2019
The video has also been posted on Facebook by several individual users, with an identical narrative.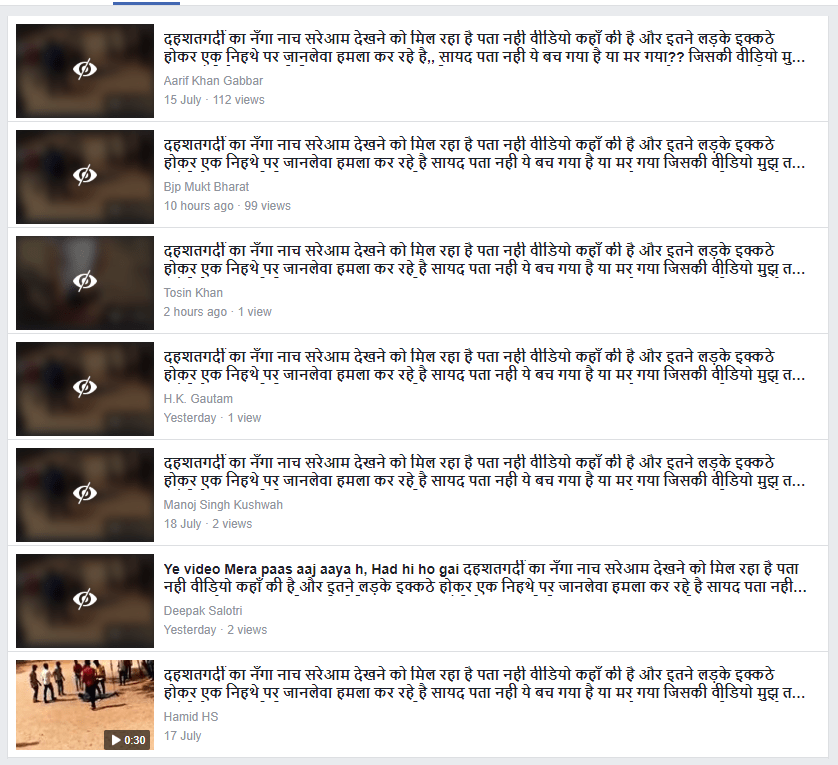 Some users of the Alt News application requested us to verify this claim.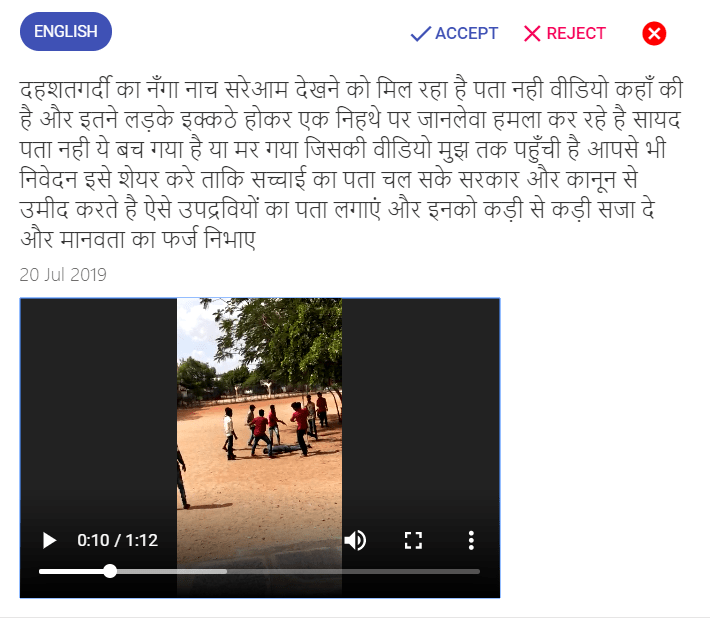 FACT CHECK
Alt News broke up the video into multiple key-frames using the InVid tool. Reverse searching one of the frames on Google, we found some news reports which stated that this incident had occurred at Anantpur in Andhra Pradesh. These reports were of June 2019, suggesting that it is a recent incident. Using specific keywords, we found more news reports related to the incident.
According to a local news publication Sakshi Post, the incident was the fallout of a love affair. The name of the victim is Shivayya, and he would occasionally go to Anantapur Arts College to meet a friend, where he fell in love with a female student. Upon hearing this, another student of the college, Bharat, called Shivayya to the campus on June 25 where he along with 25 others pounced on the victim.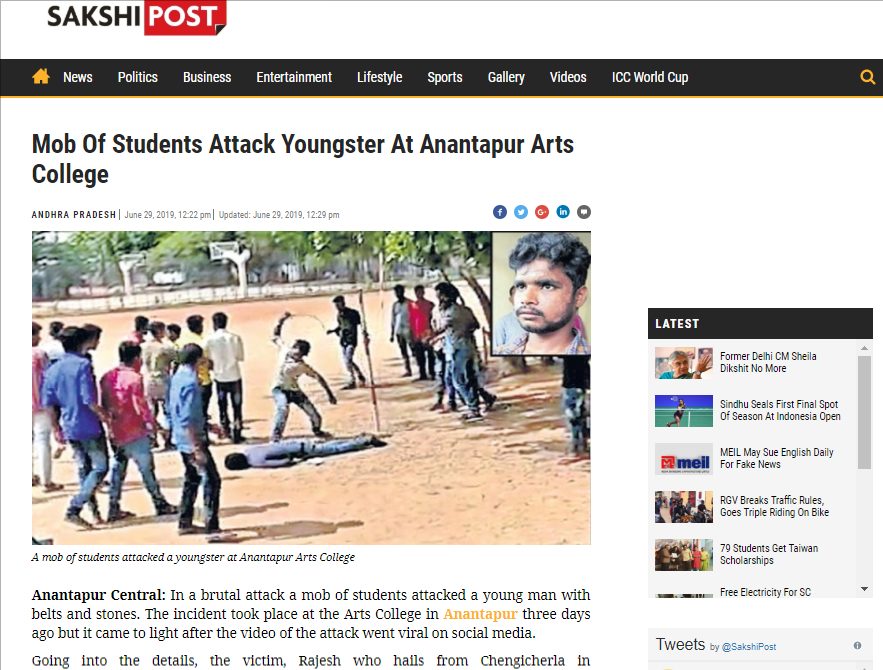 In order to find out more about the incident, Alt News contacted SDPO of Anantpur, P N Babu who said, "The incident occurred outside the commerce wing of the Anantpur college campus, and we have arrested four people. The incident is not related to the college in any way and neither the aggressor nor the victim is from the college. This incident occurred due to a fight over a love affair."
ETV Andhra Pradesh had published a video report of the incident, in which the police's statement can be heard (posted below).
In conclusion, Alt News found that the video viral on social media, is from Anantpur college in Andhra Pradesh. It may be noted that this incident was not related to the college in any way, and was the outcome of a personal fight.
Donate to Alt News!
Independent journalism that speaks truth to power and is free of corporate and political control is possible only when people start contributing towards the same. Please consider donating towards this endeavour to fight fake news and misinformation.To make an instant donation, click on the "Donate Now" button above. For information regarding donation via Bank Transfer/Cheque/DD, click here.