On August 11, YouTube channel Live TV posted a video which is claimed to be of a protest held by Kashmiris after the central government revoked provisions of Article 370 of the constitution. In the video, the police can be seen trying to control a massive crowd gathered someplace in Srinagar. The title given to the video reads, "EID की नमाज के बाद कश्मीर के ताजा हालात, Article 370 के विरोध में सड़क पर उतरे कश्मीरी (Current situation in Kashmir after Eid's namaz, Kashmiris are out on the roads to protest against Article 370 -translated)". At the time of writing this article, the video was viewed over 3 lakh times.
We have also received requests on our official app to verify the video.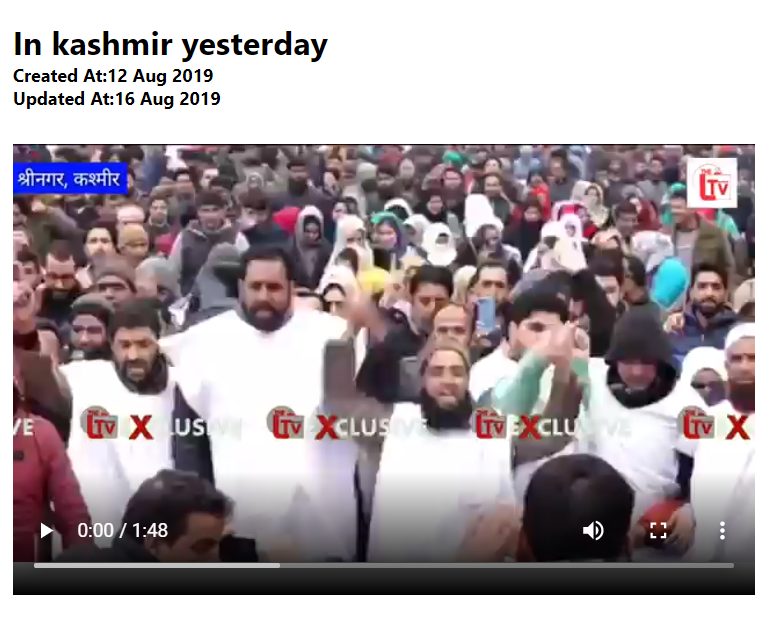 Fact-check
With a closer analysis of the video, Alt News was able to ascertain that it is indeed from Srinagar, Kashmir but not of a recent protest held against the centre's move to repeal the provisions of Article 370. In one of the frames in the video, a banner carried by the protestors reads, "employees".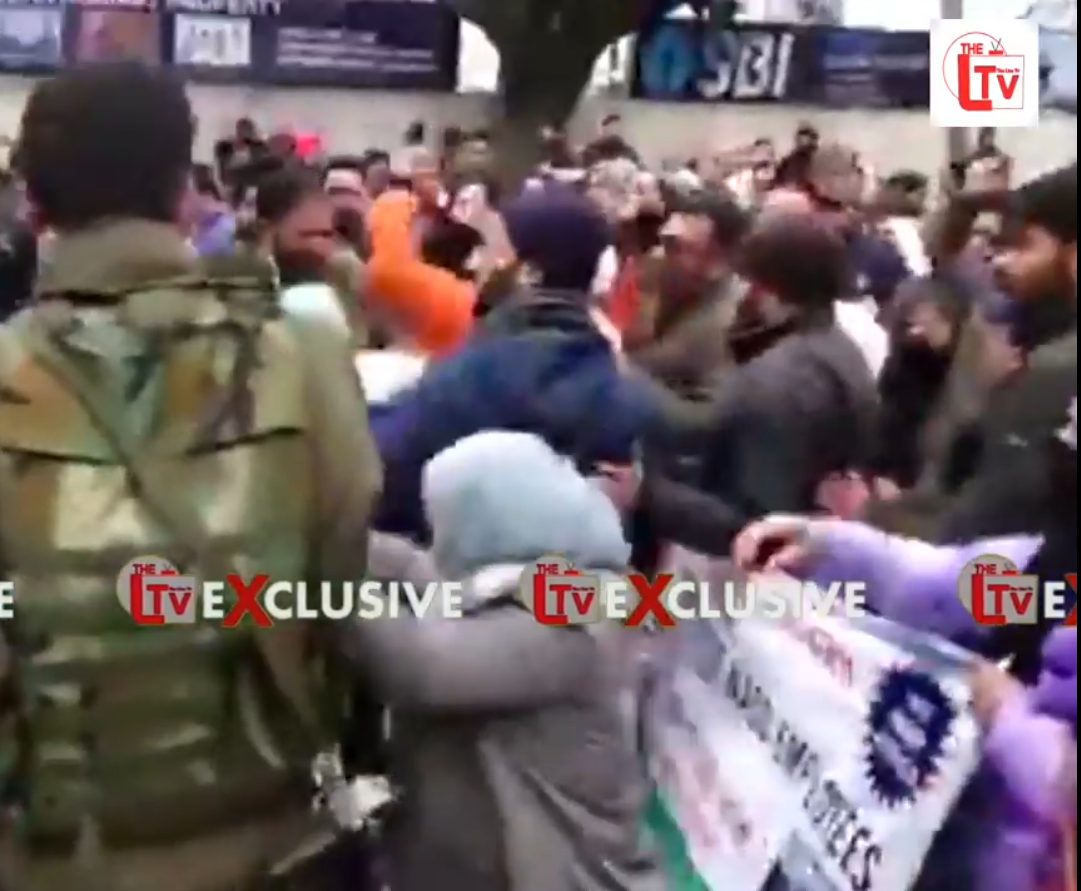 A Google search with keywords, "employees protest in Srinagar", Alt News found that the video depicts visuals from a protest march held by NHM employees in Srinagar in February 2019. "Witnesses said that hundreds of National Health Mission (NHM) employees took out a protest march from Partap Park and tried to march towards the governor's house," reported Greater Kashmir on February 13, 2019.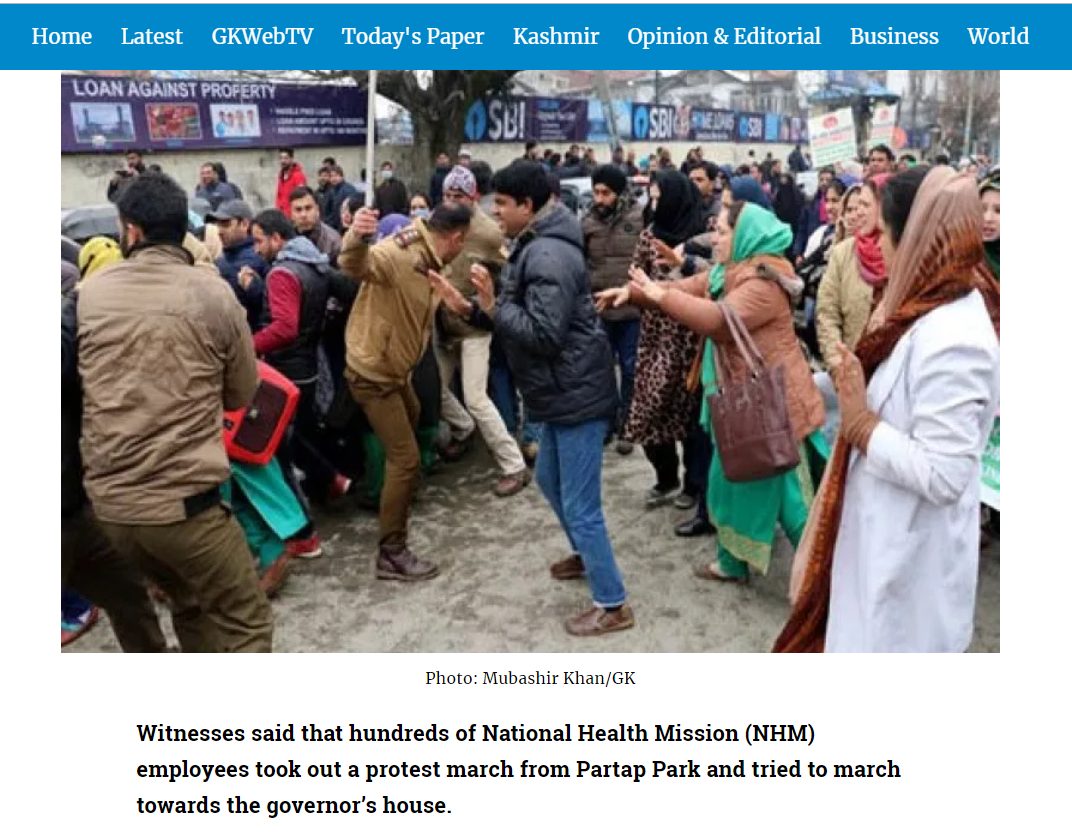 To further corroborate that the video posted by Live TV, we have juxtaposed a frame taken from the video with an image of the protest available on the Internet to show similarities. You can also see many other photographs of the same protest on Getty Images.

This video was earlier debunked by The Quint.
An old clip of a protest held by NHS employees in Srinagar was published by a verified YouTube channel with over 18 lakh subscribers as Kashmiris protesting the government's move on Article 370. Recently, a video of a funeral procession in J&K was shared as women protesting the dilution of Article 370. Another video from Mizoram was shared as people protesting the government's recent move.
Donate to Alt News!
Independent journalism that speaks truth to power and is free of corporate and political control is possible only when people start contributing towards the same. Please consider donating towards this endeavour to fight fake news and misinformation.