In the midst of the ongoing Israel-Hamas war, a video of several people climbing over a tall fence is viral with the claim that they are Lebanese terrorists, trying to climb over the fence and enter Israeli territory. The official handle of the Israeli War Room tweeted the clip and said, "#Israel – #Lebanon border now". They later deleted the tweet. (Archive)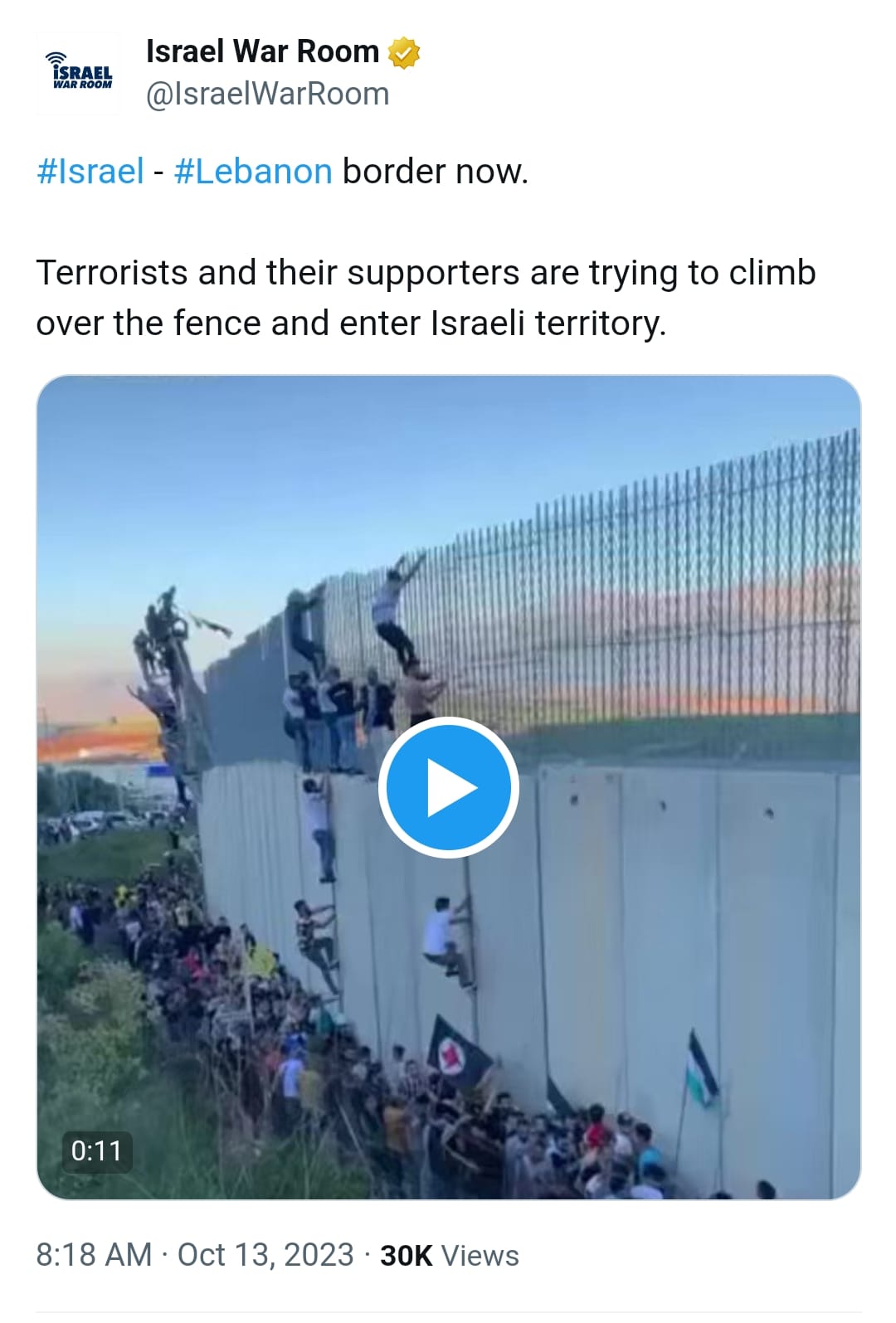 In India, Right Wing propaganda outlet Sudarshan News' editor-in-chief Suresh Chavhanke tweeted the same clip with the same claim. (Archive)
आतंकी और उनके समर्थक बाड़ फांदकर इजरायली क्षेत्र में घुसने की कोशिश कर रहे हैं. #Israel – #Lebanon सीमा का दृश्य pic.twitter.com/QftCXOKXlb

— Suresh Chavhanke "Sudarshan News" (@SureshChavhanke) October 13, 2023
While reporting on the conflict, media outlet ABP News also aired the same clip with the same claim. They tweeted their report and captioned it "इजरायल-हमास युद्ध : गाजा बॉर्डर पर हलचल तेज हुई, फिलिस्तीन बॉर्डर पर जुटे लेबनानी" (Translation: Israel-Hamas war: Movement on Gaza border intensifies, Lebanese gathered on Palestine border). (Archive)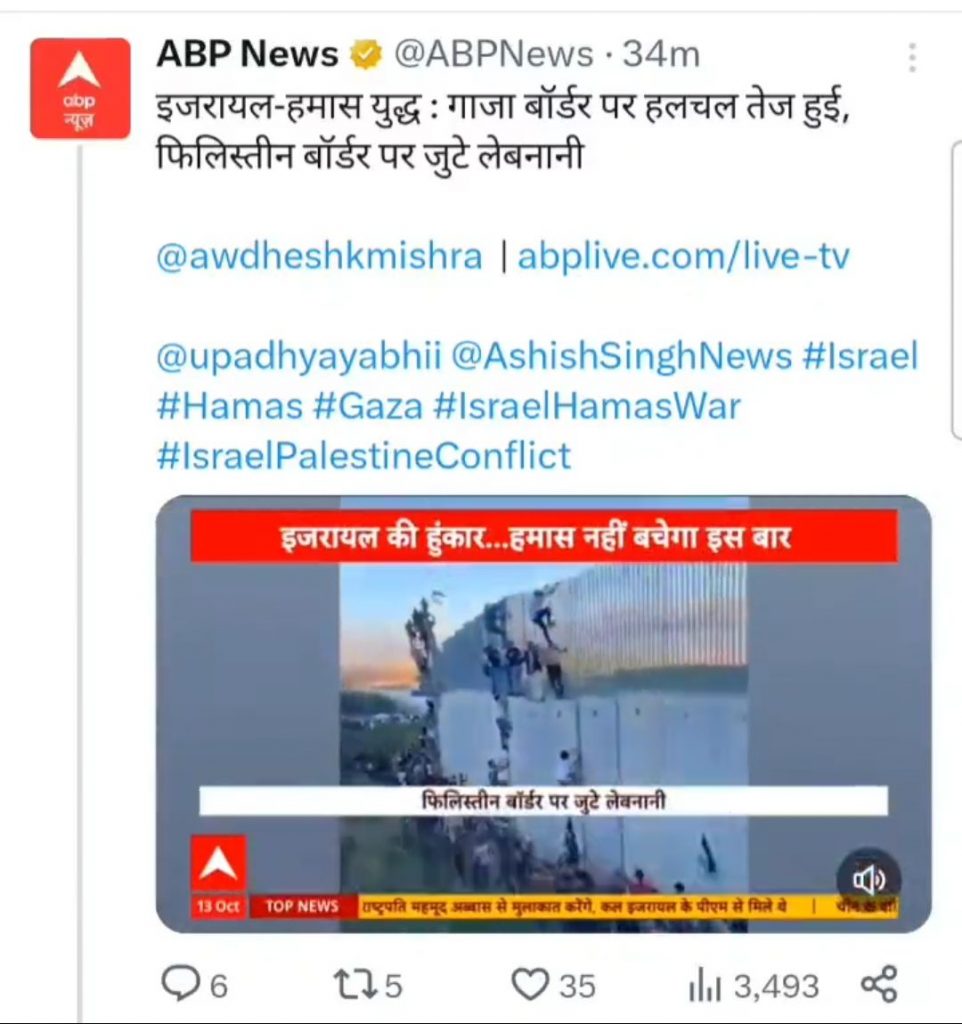 Several other users tweeted the viral clip with the same claim. (Archives- 1, 2)
This slideshow requires JavaScript.
Fact Check
Upon a reverse-image search, we found the same clip on YouTube, uploaded a year back in June 2022.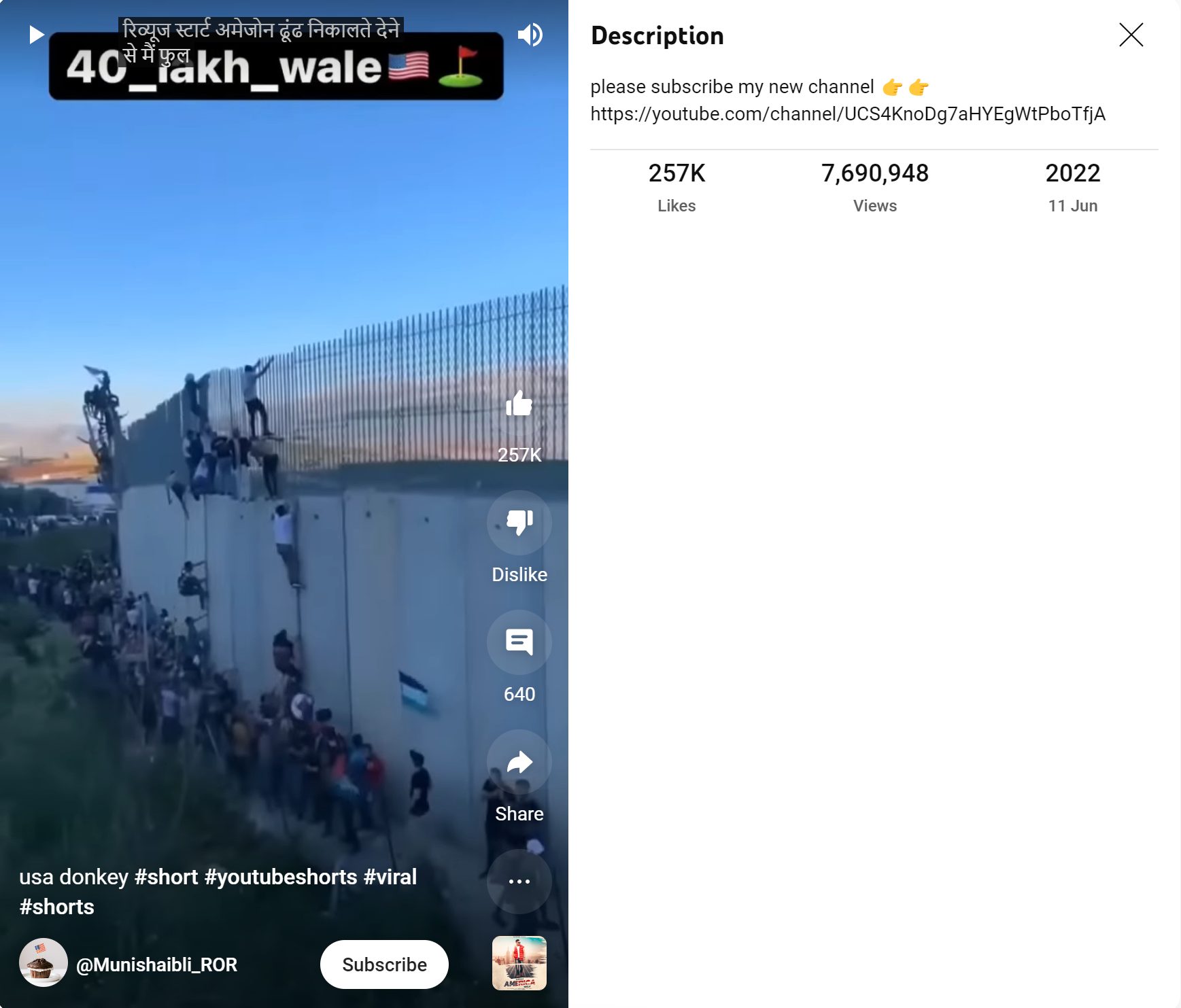 We found another YouTube video dated May 2021 which claims that the video shows Lebanese Muslims on the Palestine border.
Taking a cue from the video above, we performed a keyword search which led us to a May 2021 report on protesters' attempt to climb the Lebanon-Israel border wall. Scores of young men reportedly climbed the barricade separating Israel and Lebanon at several points across the south, raising the Iranian, Hezbollah, and Palestinian flags, as well as tossing Molotov cocktails onto the Israeli side of the frontier after 21-year-old Mohammed Tahan, a Hezbollah member, had been shot dead in a protest.
The report carried an image capturing the same location and event but clicked from a different angle.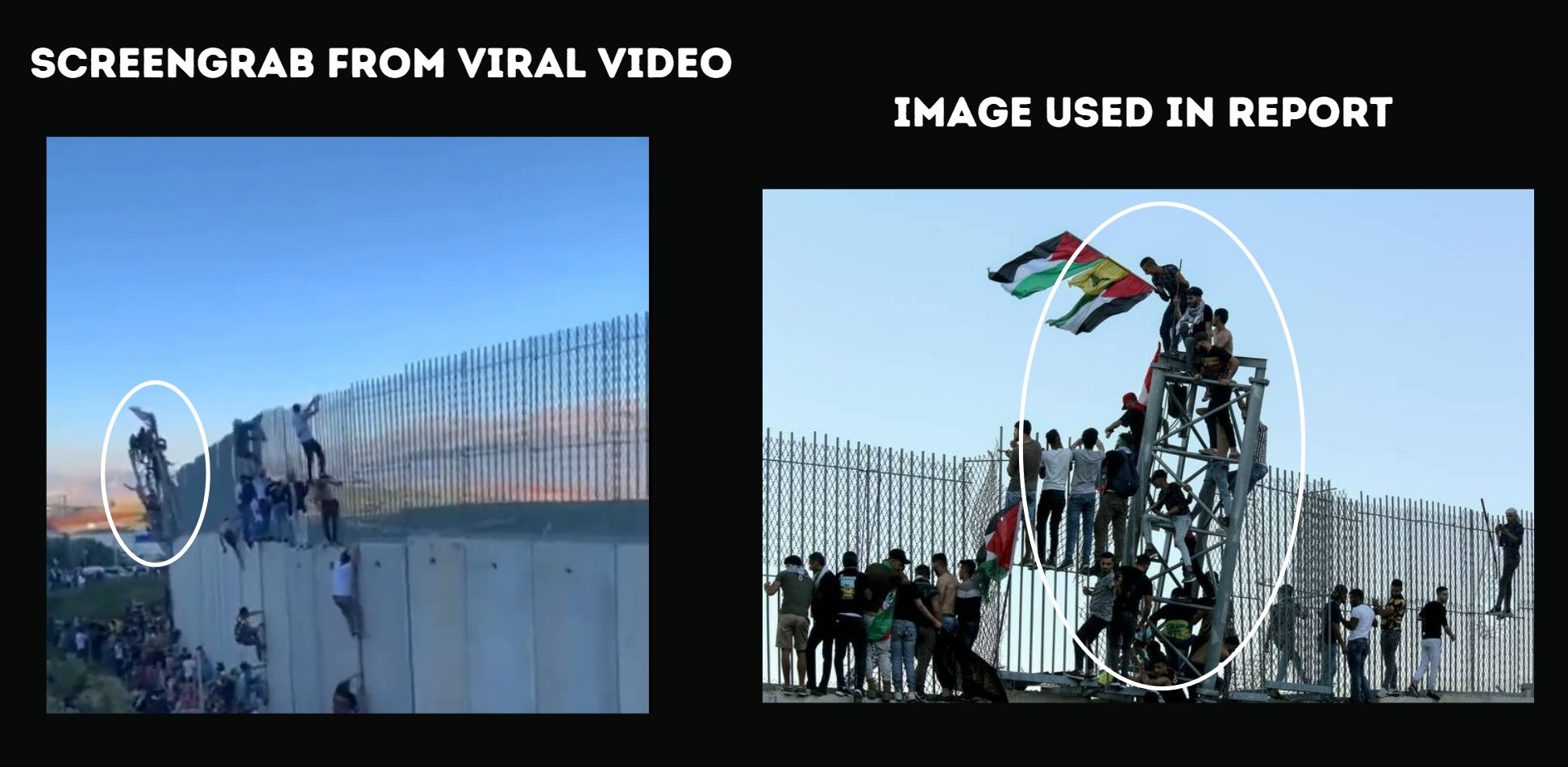 The report mentioned that the protest took place in the Al Odaisseh area opposite the Al Mutaleh Israeli settlement at the Lebanese border with Israel on 15 May 2021. We found several other images from the event on Shutterstock. A Reuters picture used by Al Jazeera in a report shows a structure in the background, which is also visible in the viral video.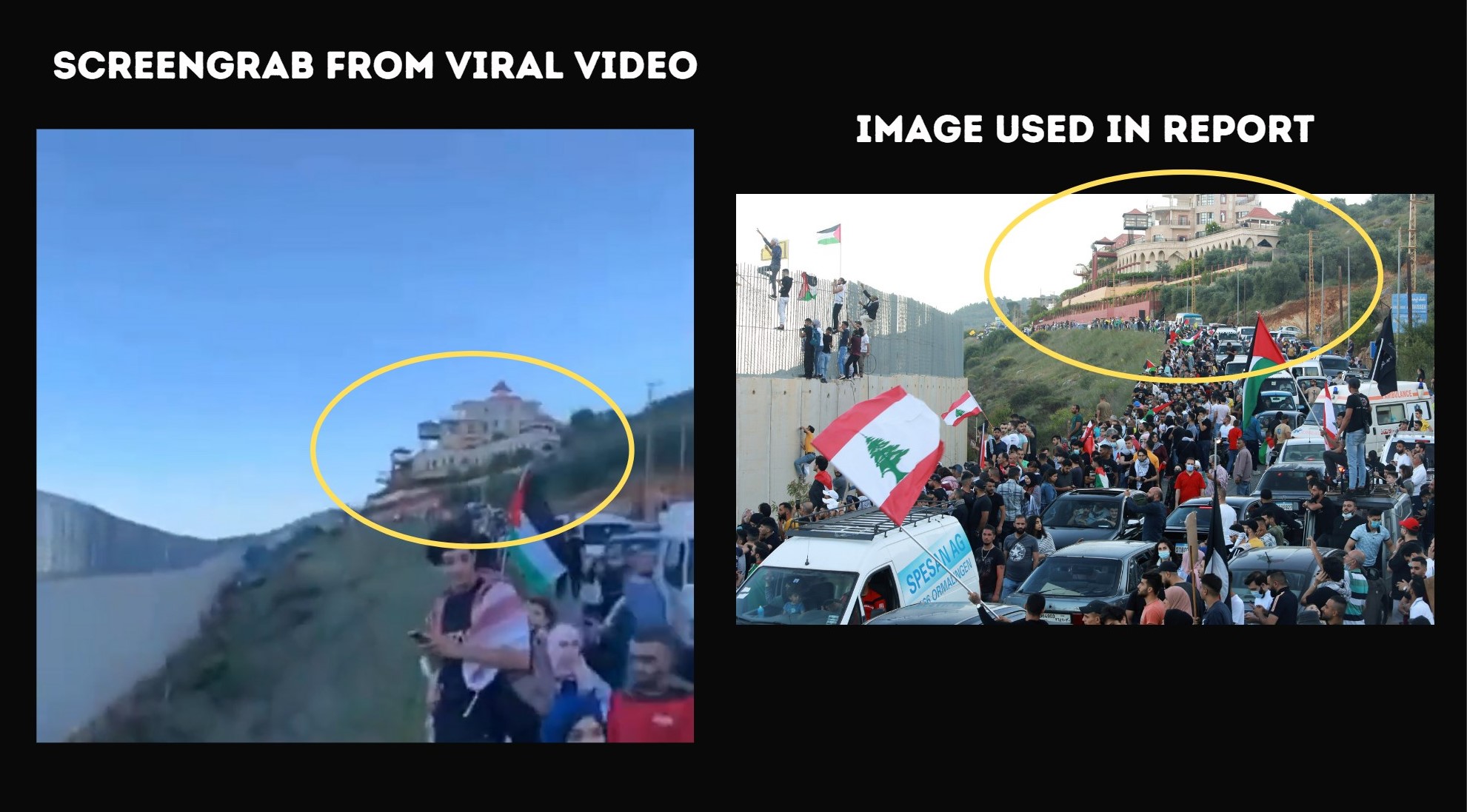 The structure can also be seen in an AFP image that was taken from the Israeli side of the border.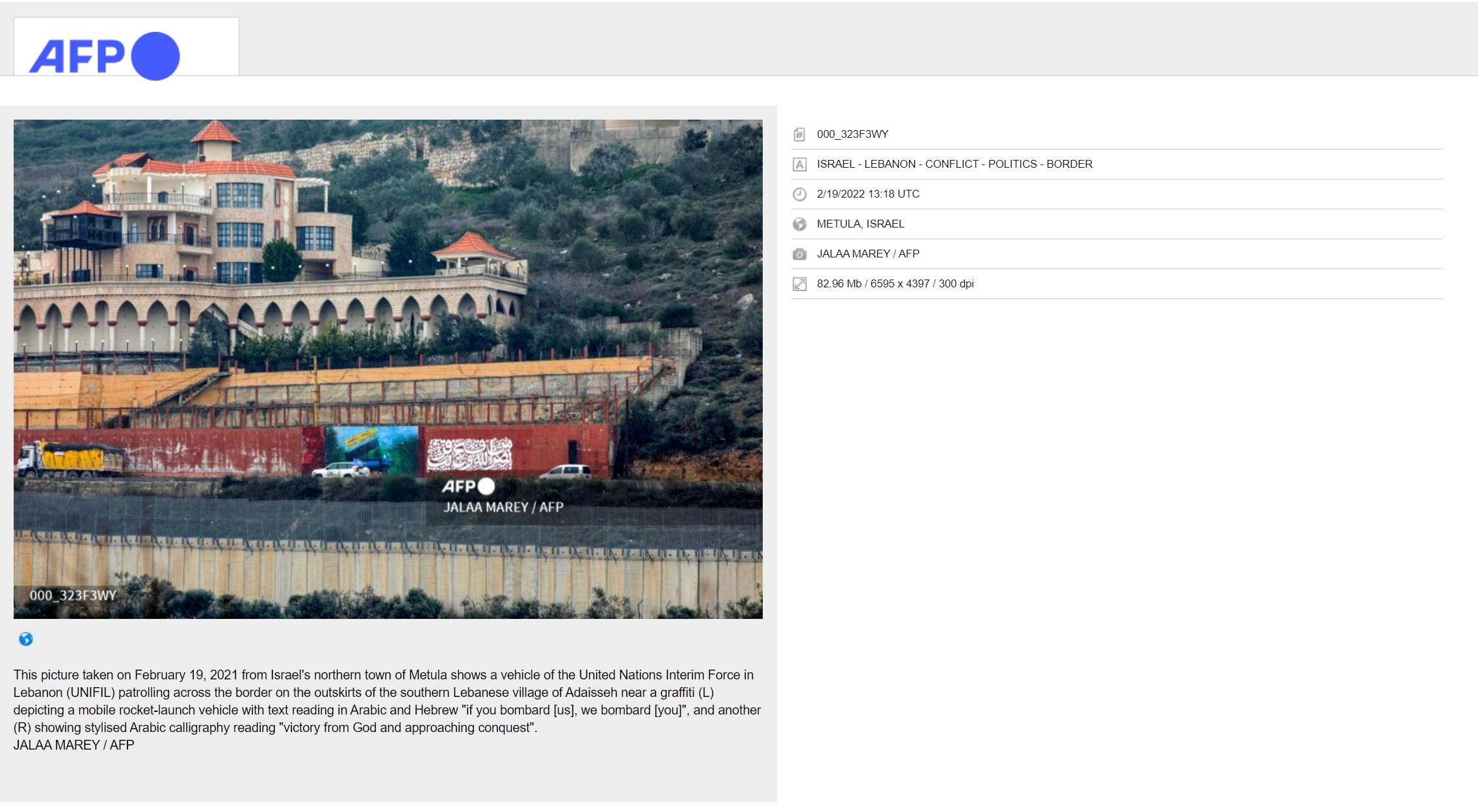 Thus, an old video of people climbing up a fence border is being falsely linked to the ongoing Israel-Hamas war.
Donate to Alt News!
Independent journalism that speaks truth to power and is free of corporate and political control is possible only when people start contributing towards the same. Please consider donating towards this endeavour to fight fake news and misinformation.