Social media users have been sharing photos of a warehouse filled with vegetables and fruit carts, claiming that this market was started by farmers in Bangalore. At the same time, others also began linking it to the ongoing farmers' protests. Twitter user 'Journalist Sonu Pandat' shared the images and wrote, "The farmers of Bengaluru have set up their own market. We need to learn something from these farmers too. #isupportfarmersprotest #FarmerProtests #Delhi #kisanektazindabad." (Archive link)
बेंगलुरु के किसानों ने अपना खुद का सुपर मार्केट तैयार कर लिया है इन किसानों से हमें भी कुछ सीखना होगा#12_दिसंबर_को_टोल_प्लाजा_बंद #isupportfarmersprotest #FarmerProtests #Delhi #kisanektazindabad pic.twitter.com/RPHWxaWfKE

— Journalist Sonu Pandat 💙 (@100nujournalist) December 12, 2020
A few Facebook users also shared the photos and accompanying claim. (First post, second post, third post)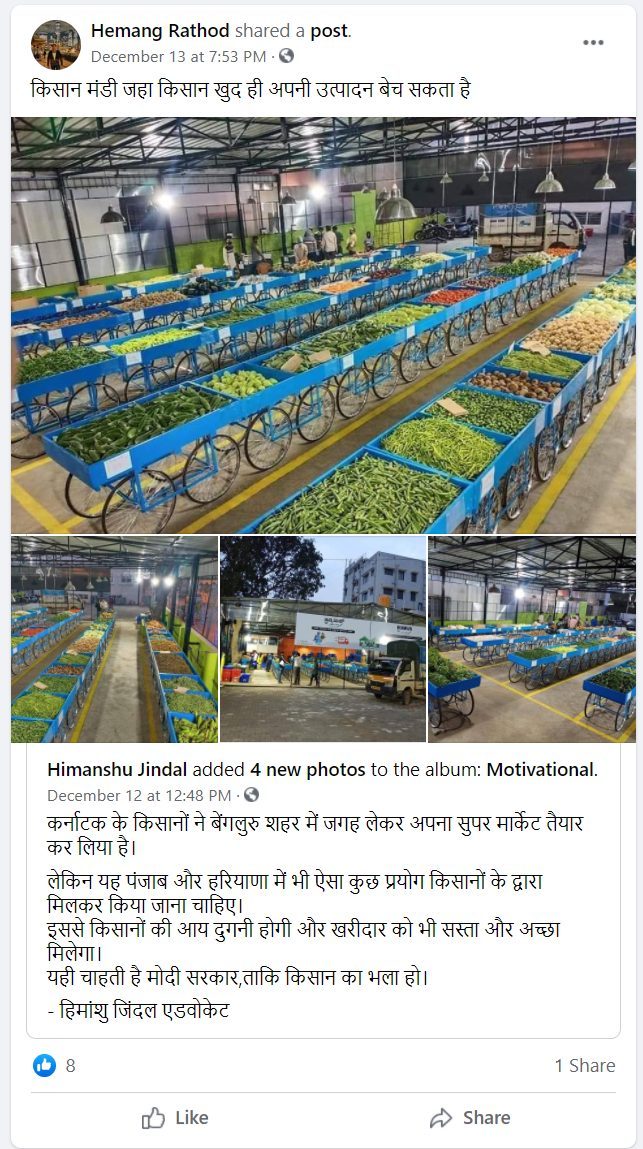 Fact-check
Taking a closer look at the four pictures being shared, we noticed that one had a board that read 'HUMUS' in the background.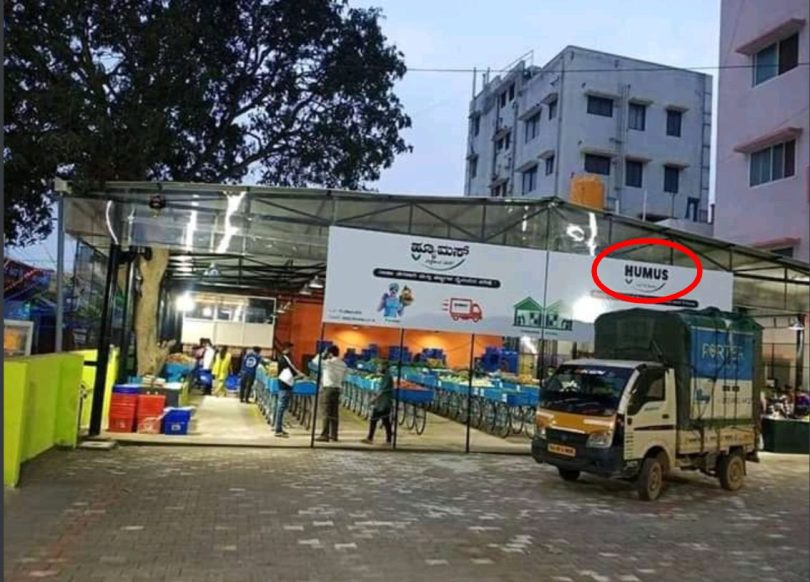 We performed a Google search and discovered that Humus is an agricultural start-up from Bangalore. More information can be found on its website.
We contacted HUMUS and spoke to its founder Manjunath. "We started this venture in 2018. Our aim was getting farmers the right price for their crops and removing middlemen so that they can supply their produce to people at an even lower price than the market. For this, we try to combine production, buying, selling, and marketing. Farmers can sell their crops directly at our collection centre where they get the fair price and we do not take any commission. Our plan is to help them with agriculture also. They will be given information about technology and nutrients," he informed.
"The viral images show our organized fruit and vegetable market where customers can buy goods. What is being claimed is not true. The truth is that we are making direct contact between customers and producers. Such start-ups are difficult for farmers to set-up themselves because they are short of money and other resources. So we have created this set-up to facilitate the sale of their products," he added.
A Facebook link has been shared on the website of HUMUS where pictures similar to the ones viral can be found. One of the photos being circulated online is actually the Facebook cover photo of this page and is also present on their website.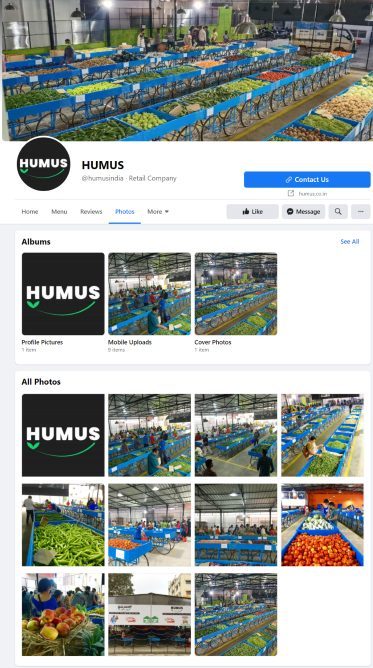 We also found other pictures on the Facebook page which have been shared recently. Here, people can be seen wearing masks. However, they have nothing to do with the farmers' protests nor have any of these initiatives been started by farmers themselves.
There are several news reports covering the story of this start-up, which say that it was started by Manjunath TN and his wife Shilpa Gopalia.
To sum it up, social media users are sharing photos of a fruit and vegetable market set up by a Bangalore start-up in 2018. Therefore, the online claims that suggest this initiative was recently started by farmers from Bangalore are false.
Donate to Alt News!
Independent journalism that speaks truth to power and is free of corporate and political control is possible only when people start contributing towards the same. Please consider donating towards this endeavour to fight fake news and misinformation.