Images of the Hollywood actor and former professional wrestler Dwayne Johnson, who is also known by the ring name 'The Rock', are viral on social media showing him dressed as a Hindu priest inside a temple offering prayers. Several social media users have shared the image claiming that the actor performed 'Aarti' as per Hindu religious rituals.
Gopal Goswami, who identifies himself as a columnist and 'ideator' at Surat Literary Foundation, shared one such image on Twitter. The tweet has over a million views at the time of the writing of this article.
Famous heavyweight wrestler and Hollywood actor, Mr. Dwayne Johnson, popularly known as "The Rock" performing Aarti Hindu traditions. pic.twitter.com/xxw6Mpuobc

— Gopal Goswami (@igopalgoswami) May 27, 2023
Another Twitter user, Riniti Chatterjee Pandey, shared the image with the caption: "सनातन ही सत्य है". The tweet has over 4,60,000 views at the moment.
सनातन ही सत्य है pic.twitter.com/Ct4cgZWetp

— Riniti Chatterjee Pandey (@mainRiniti) May 26, 2023
A Twitter handle by the name @SaffronJivi shared a gallery of three similar images with the same claim. The tweet has nearly 6,00,000 views.
Hindu Hriday Samrat : Dwayne Johnson 🚩 pic.twitter.com/6q8klmY3GU

— Deepti 🇮🇳 (@SaffronJivi) May 26, 2023
Several other Twitter and Facebook users have shared these images. Screenshots of some of those can be seen below:
This slideshow requires JavaScript.
Fact Check
By observing these images closely, we were able to point out several inconsistencies. First, we checked a photo of Dwayne Johnson uploaded by himself on Instagram on March 25, 2023. One can see elaborate tattoos on his arms and chest. The tattoo on his left arm goes up as far as his neck.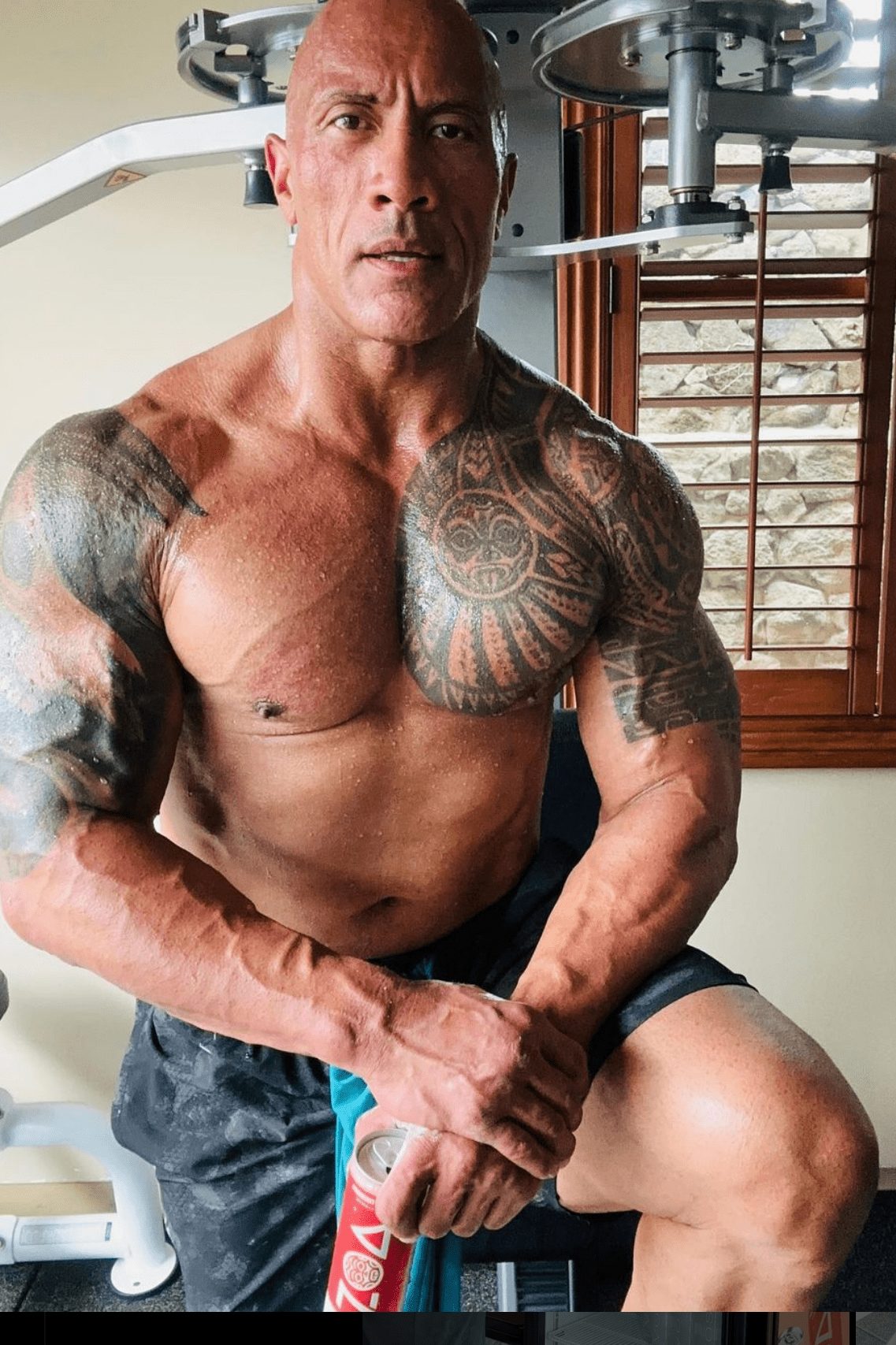 Only one of the viral images has a tattoo on the arm, but it does not appear to be the same tattoo, and it does not go as far as the neck. In the other images, the tattoos are missing altogether, as can be seen below: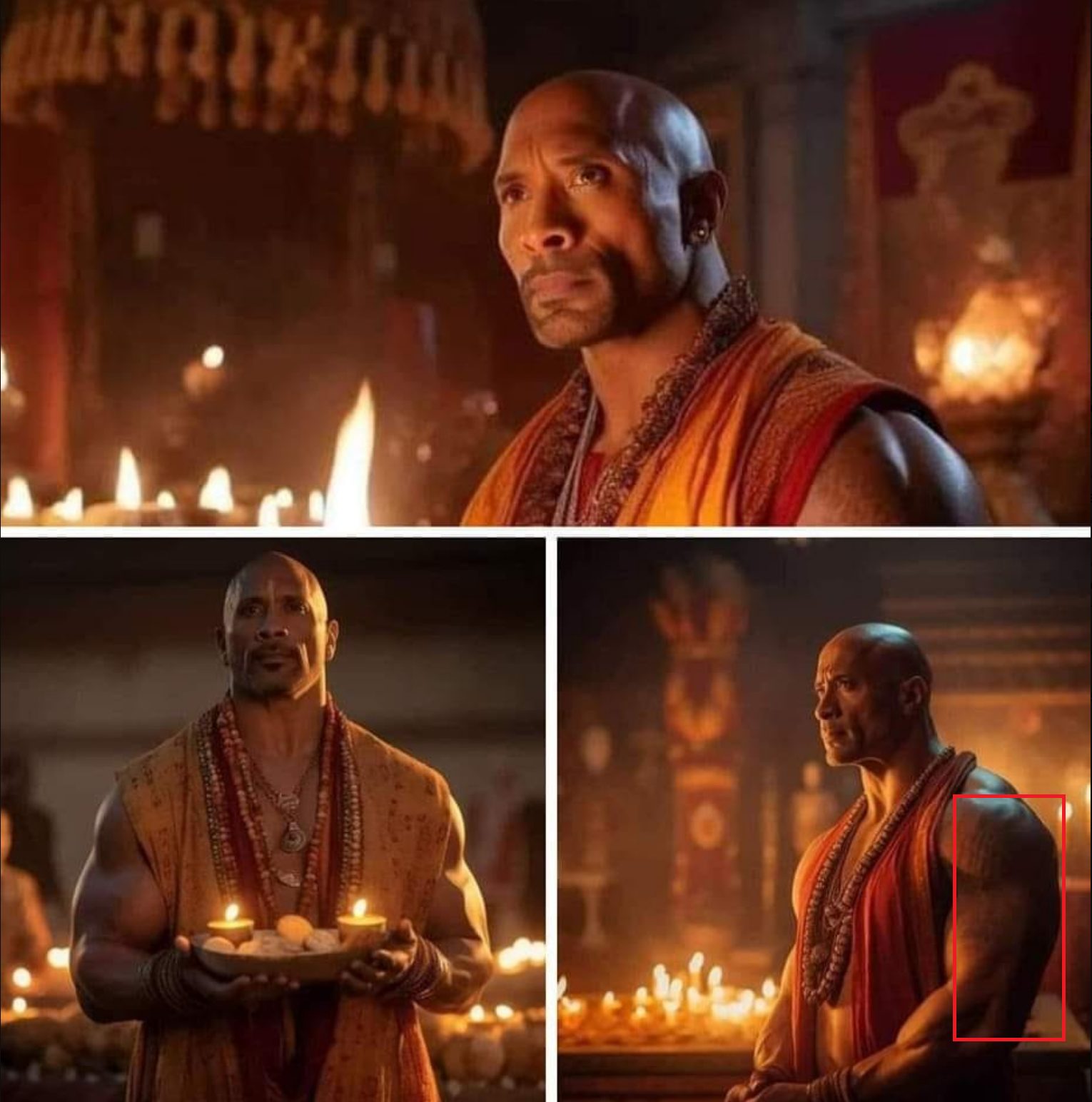 These viral images also exhibit certain characteristics that are often found in AI-generated images. For instance, the background here lacks consistency and includes a bokeh-like effect that obscures background details. Current AI models often struggle to produce hyper-realistic backgrounds with accurate details, which is why this deliberate alteration is made by the creator while generating these images.
In one of the viral tweets, an Ahmedabad-based photographer named Bhargav Valera was tagged saying that he is the one who generated these images with the help of AI.
This beutiful potrait is made with the help of AI by @bhargav_valera , thanks for sharing

— Gopal Goswami (@igopalgoswami) May 28, 2023
Alt News reached out to Valera. He confirmed that the images were created by him. "You are right, these pictures and lots of others like this are made by me," he said.
Therefore, the images circulating on the internet showing Hollywood actor and wrestler Dwayne Johnson aka "The Rock" as a Hindu priest inside a temple offering prayers are not real images. These were created by an Ahmedabad-based photographer using artificial intelligence.
Vansh Shah is an intern at Alt News.
Donate to Alt News!
Independent journalism that speaks truth to power and is free of corporate and political control is possible only when people start contributing towards the same. Please consider donating towards this endeavour to fight fake news and misinformation.