On December 23, 2021, Harish Ramkali, a member of the Bajrang Dal in Haryana, posted on Facebook that any school that dresses its students as Santa Claus without prior permission from parents would have a case filed against them and be closed.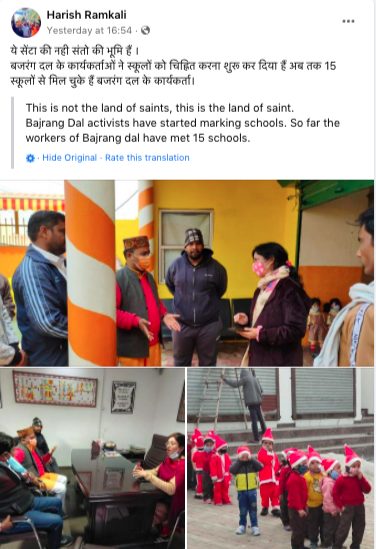 This was one of the several threats that Ramkali had made on his Facebook page in the lead up to Christmas last year that saw a spate of violence against the minority Christian community.
On December 12, Ramkali uploaded a video where he could be seen mobilising people against a Christian pastor whom he accused of religious conversion in Haryana. "The Valmiki community of Jind is standing up against them (the Christian community)," Ramkali could be heard saying amid chants hailing the Valmiki god, and slogans of 'Jai Shri Ram' and 'Bharat Mata ki Jai'.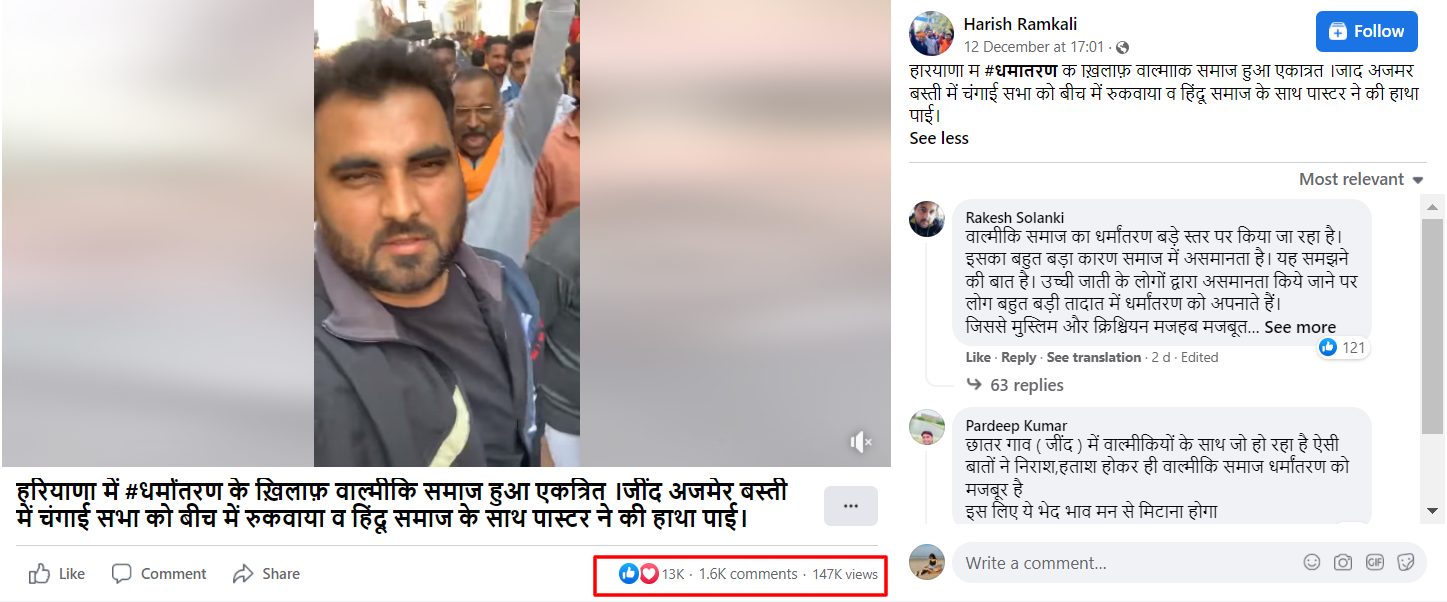 Harish Ramkali, aka Harish Saini, is a resident of Jind, Haryana and a leader of the Bajrang Dal. Starting out as a district president of Akhil Bharatiya Vidyarthi Parishad (ABVP), Ramkali has slowly risen up the ranks in the Sangh. He was the student head of the Haryana wing of the Vishwa Hindu Parishad (VHP) before his appointment in the Bajrang Dal.
Last year, a group of protestors comprising of scheduled castes, backward classes and lawyers assembled at Rani Talab in Jind for a protest march against the Citizenship Amendment Act (CAA). When the Muslim protestors decided to offer namaz as per their daily routine, they were stopped by members of the Bajrang Dal and the Gau Seva Dal. Ramkali threatened the Muslim protestors of 'dire consequences' if they offered namaz at the site.
In a video that he uploaded on Facebook in July, he accused the Muslim community of 'land jihad' and took responsibility for demolishing 'illegal' Mazars (shrines). "Whether you go to Delhi, Haryana or Rajasthan, ['land jihad'] is rapidly increasing. It is the greatest threat to Hindus after 'love jihad'. Bajrang Dal has removed several 'illegal' Mazars with the administration's permission," he says. The video had over 4 lakh views.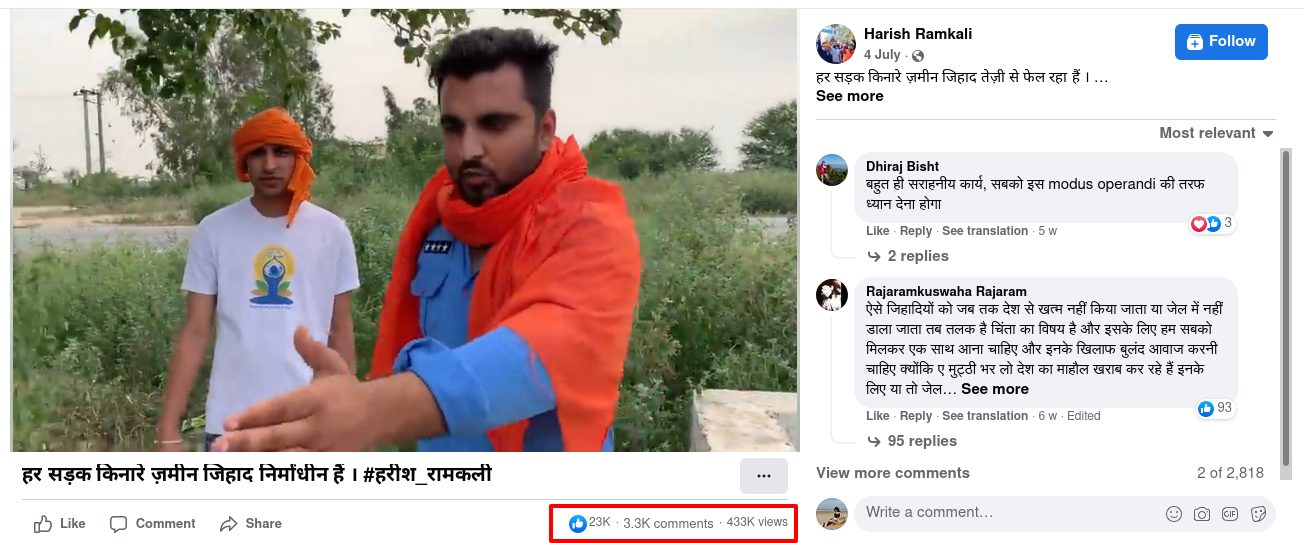 A few days later, he uploaded another video that showed a man atop a Mazar, demolishing it with an axe. The video had 5.3 million views. This structure too was deemed 'illegal' by Ramkali.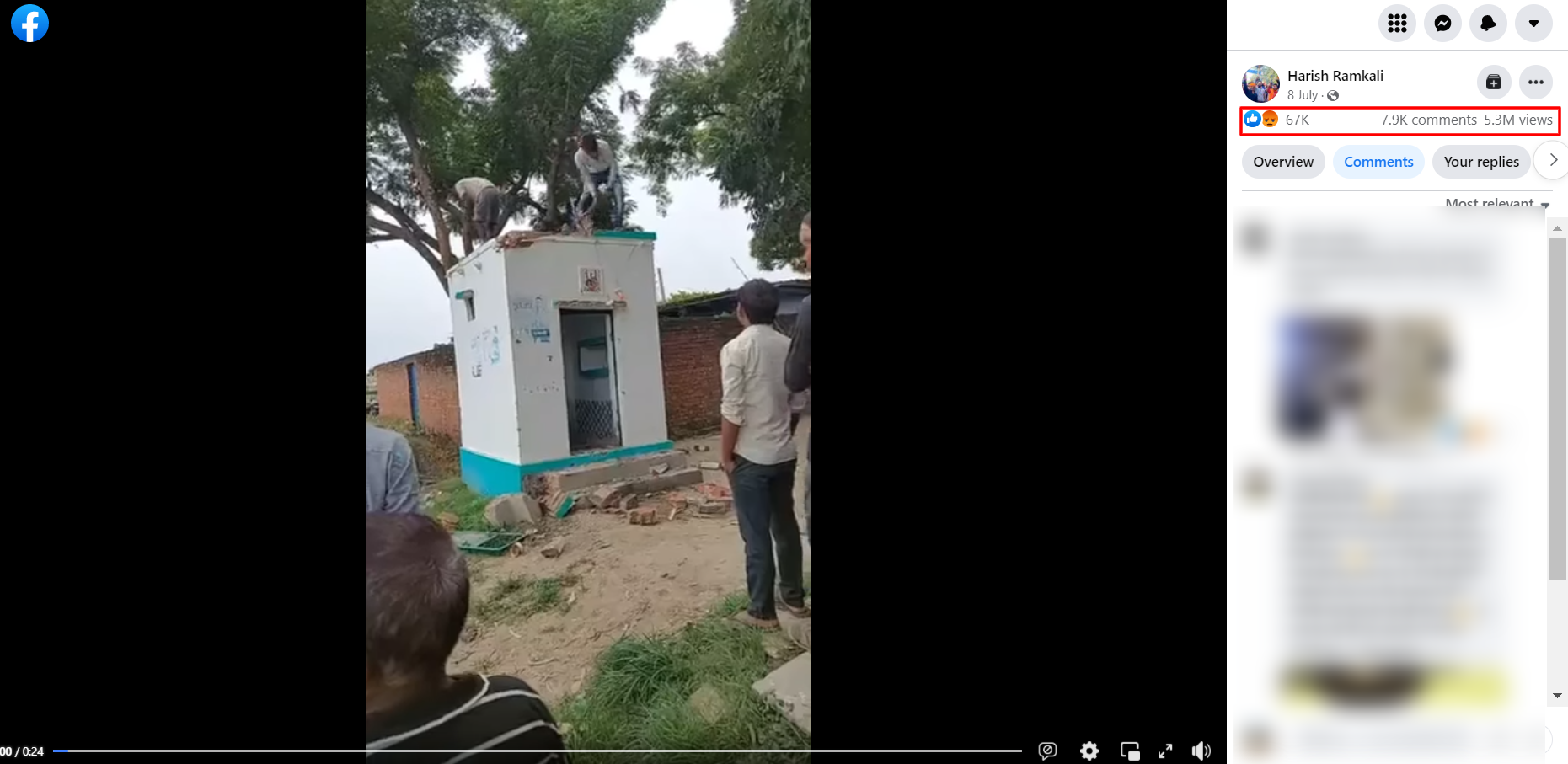 While it may be possible that prior permission was not sought to build these shrines, no action seemed to have been taken against a civilian taking the law into his own hands.
Alt News contacted Saffidon, Jind police station and the police claimed to be unaware of Ramkali.
The declaration of oblivion was made even as Ramkali uploaded pictures and videos of working alongside policemen. "Not just Gurugram, but we will not allow you (Muslims) to offer namaz or carry out 'land jihad' anywhere in Haryana. Bajrang Dal has informed the government in Haryana to bring the administration to its senses," he wrote in a Facebook post last month, amid growing attacks on Muslims offering namaz in Gurgaon.
Alt News's efforts in deplatforming dangerous accounts
Alt News reached out to Facebook via emails and Harish Ramkali's account was subsequently taken down. We wrote multiple emails to the social media company and highlighted its failure to suspend Ramkali despite repeated violations. Our first email was sent on December 6, 2021. Ramkali's account was taken down in the first week of January 2022.
Alt News has written to Facebook and YouTube about several other individuals who post hate speech and violent content on the platforms.
The following individuals were banned after we flagged their content:
Jeet Vashisth
Jeet Vashisth, a member of the Hindu Jagran Manch (HJM), had uploaded a video in November 2021 where he entered a dargah along with his accomplices, alleging that it is an 'illegal' property built on government land carrying out religious conversions using black magic. He also accused the dargah committee of having ties with Pakistan.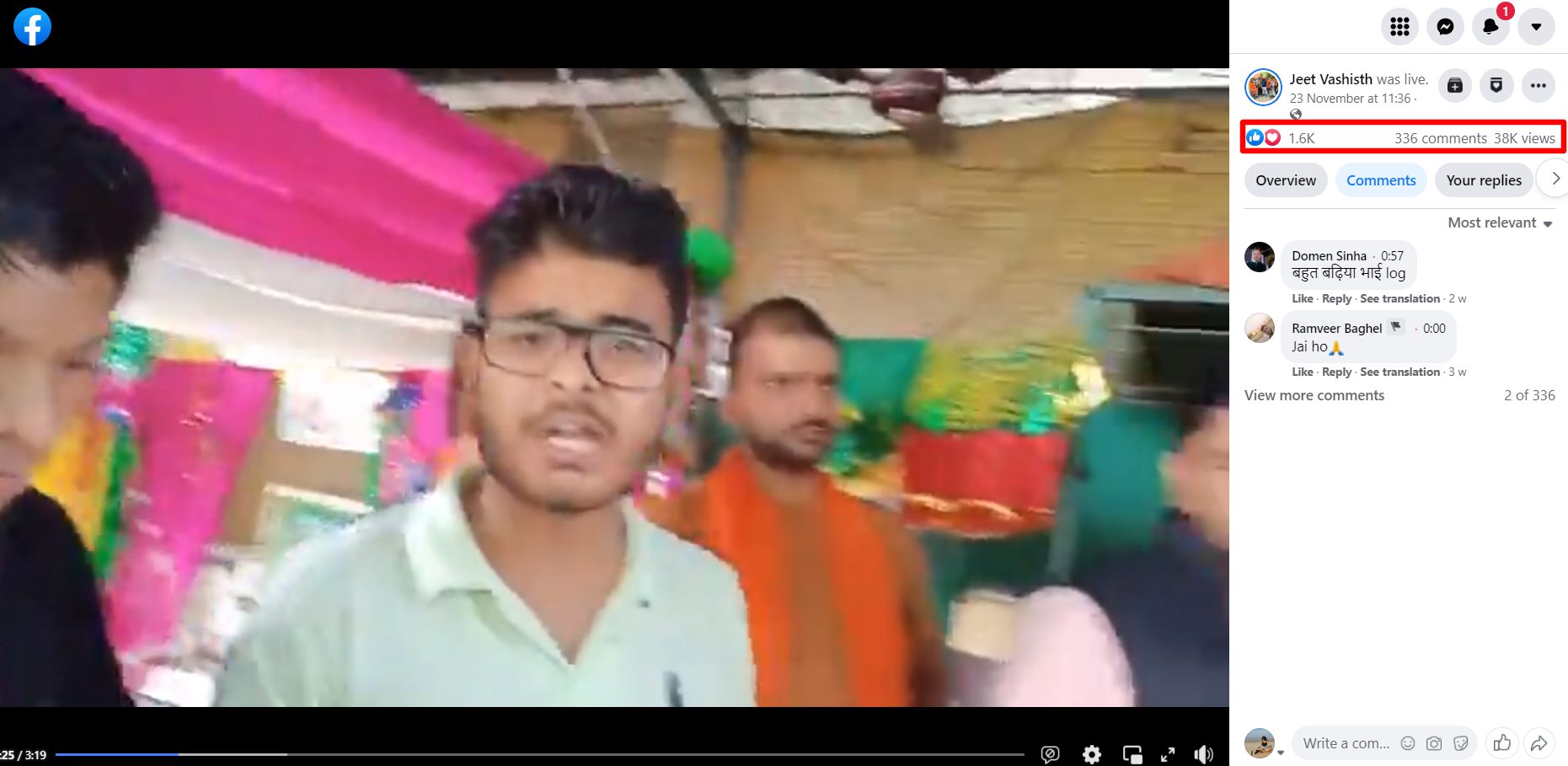 By the evening, a large group of far-right Hindu 'activists' assembled near the dargah and called for its demolition. The group directed the police to file an FIR in the case and arrest individuals associated with the dargah.
Update on the Faridabad Shrine issue: Men led by Hindu Jagran Manch are demanding Police to register FIR and ask the Shrine owners to demolish it themselves. They are calling it a "solution". They are also claiming that 'Panj Surah' based on Quranic ayats is a Pakistani book. pic.twitter.com/CEdjwXPPfl

— Kaushik Raj (@kaushikrj6) November 24, 2021
On December 12, 2021, he entered Muslim majority areas in Mewat with Bajrang Dal members to 'saffronise' the areas. He claimed that over 500 cars filled with 'Hindu brothers' entered Muslim majority villages. They could be seen carrying weapons in the car. The Facebook Live telecast from the rally had close to 2 lakh views. The screenshot below shows a man named 'Rahul' introduced by Vashisth as a 'youth worker'. He said that he met Rahul through his Facebook page.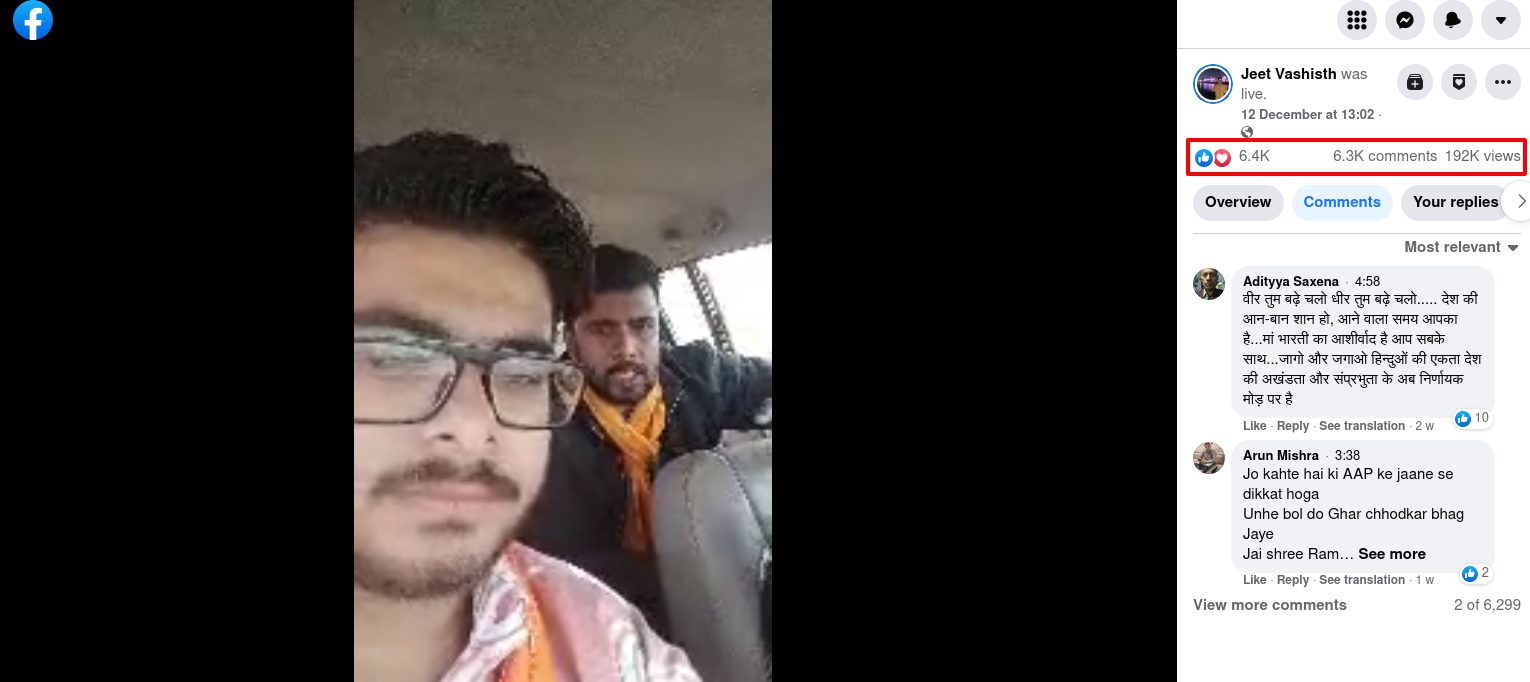 Vashisth used to routinely share videos instigating Hindus against the minority Muslim population. He seems to be close to BJP leader Kapil Mishra. Vashisth had also uploaded pictures of himself with policemen.
जीत वशिष्ठ के खिलाफ झूठ से भरा से कैंपेन चलाया जा रहा हैं, ऐसे झूठे ट्वीट्स के कारण जीत को जान से मारने की धमकियां मिल रही हैं

ऐसे झूठ और प्रोपगंडा से जीत डरने वाला नहीं हैं

डटे रहो @jeet_vashisth

सत्य व बजरंग बली तुम्हारे साथ है https://t.co/q4g6UwEiv8

— Kapil Mishra (@KapilMishra_IND) December 25, 2021
He had recently uploaded a Facebook Live which showed pieces of green coloured cloth placed on a tree. He accused the Muslim community of 'capturing' the tree and built a story claiming that this entire road in Faridabad will be gradually captured. It must be pointed out that worshipping trees is a common sight in India. It is also practised by Hindus yet Vashisth propagated a story around a 'Muslim takeover' of Faridabad based on the mere sight of green cloth pieces tied on the branches of a tree.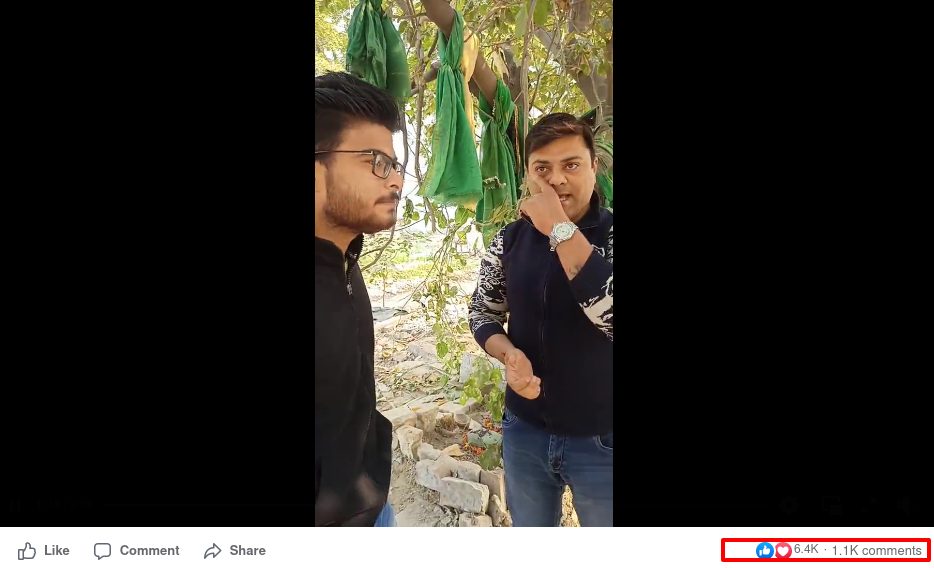 In another recent Facebook Live, Vashisth harassed a Muslim biryani seller while accusing him of mixing urine in the food. Vashisth accused the biryani seller of 'Jihadi mentality'. This incident also took place in Haryana. The video had over 4 lakh views.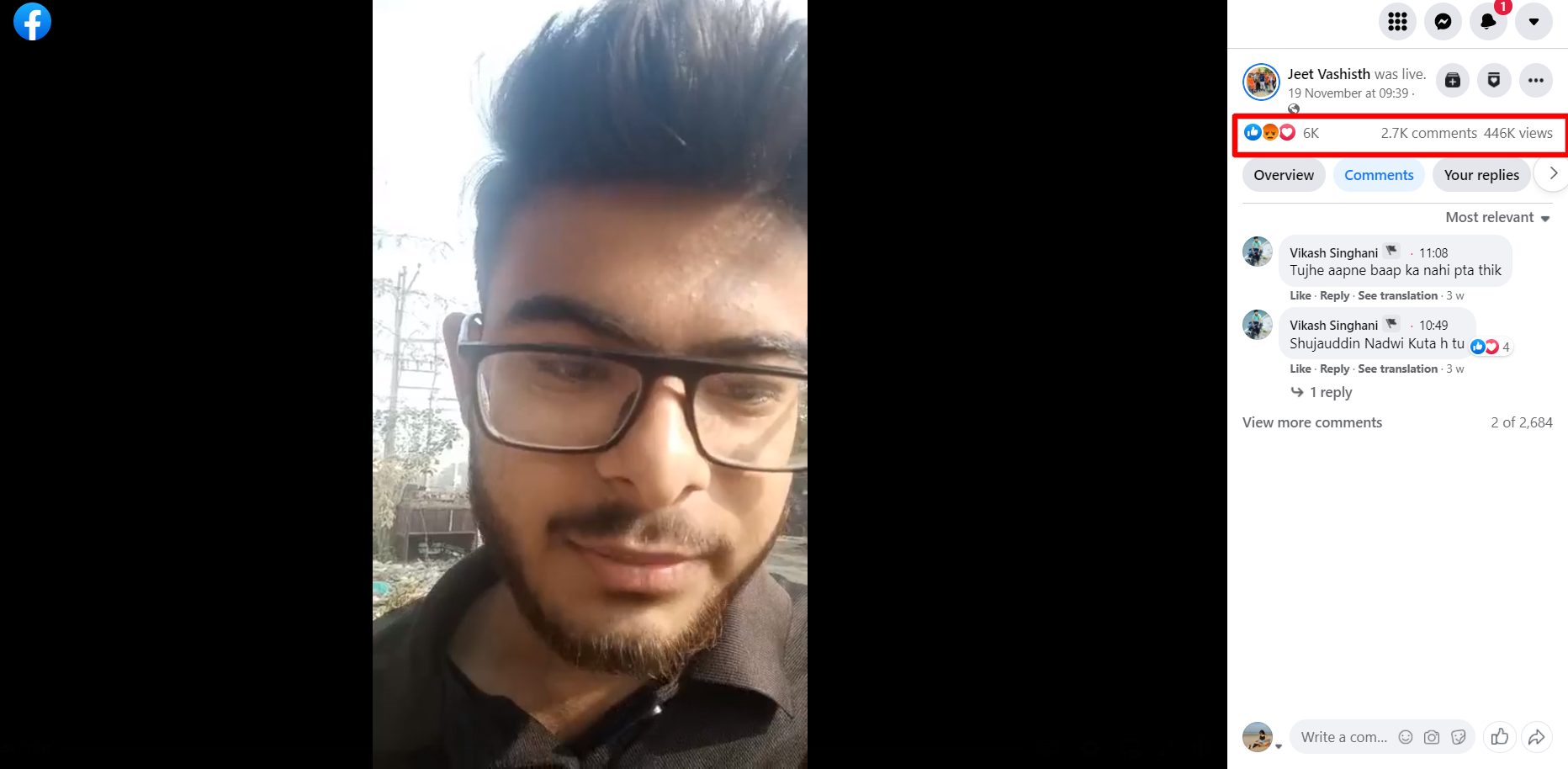 Vashisth also used to post videos of himself taking credit for harassing interfaith couples and handing them over to the police.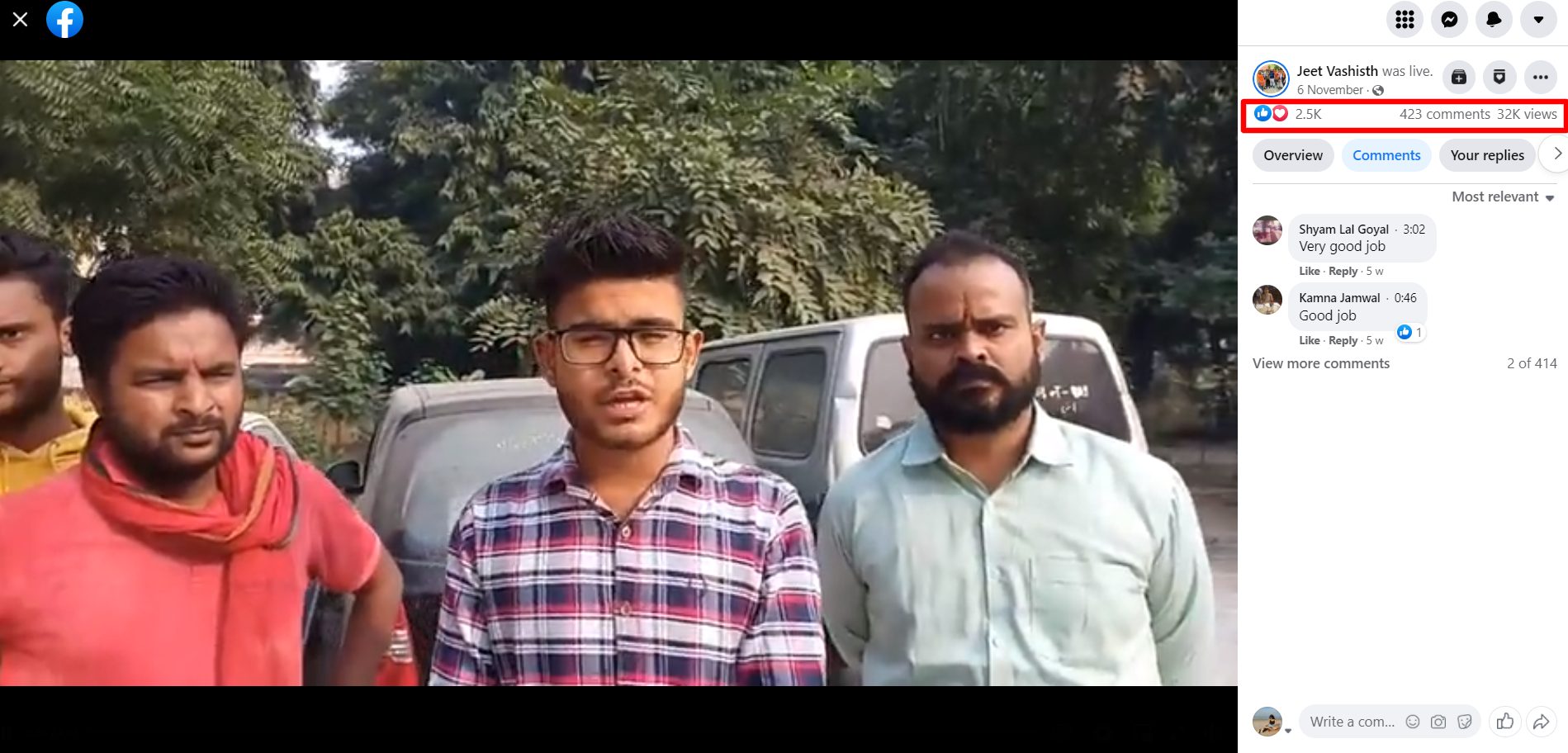 Sandeep Acharya
Alt News also informed Facebook about Hindu Yuva Vahini member Sandeep Aacharya who makes 'Hindutva' songs that carry hate speech against Muslims in the lyrics. He used his Facebook account to amplify these songs before he was suspended.
We also wrote to Facebook about BJP supporter Sandeep Acharya who makes Hindutva songs that carry anti-Muslim hate speech in the lyrics.

6/n pic.twitter.com/a0VihaFgzc

— Pooja 🌈 (@Pooja_Chaudhuri) January 8, 2022
In a video that he shared in November last year, Acharya threatened 'secular Hindus' who befriend Muslims.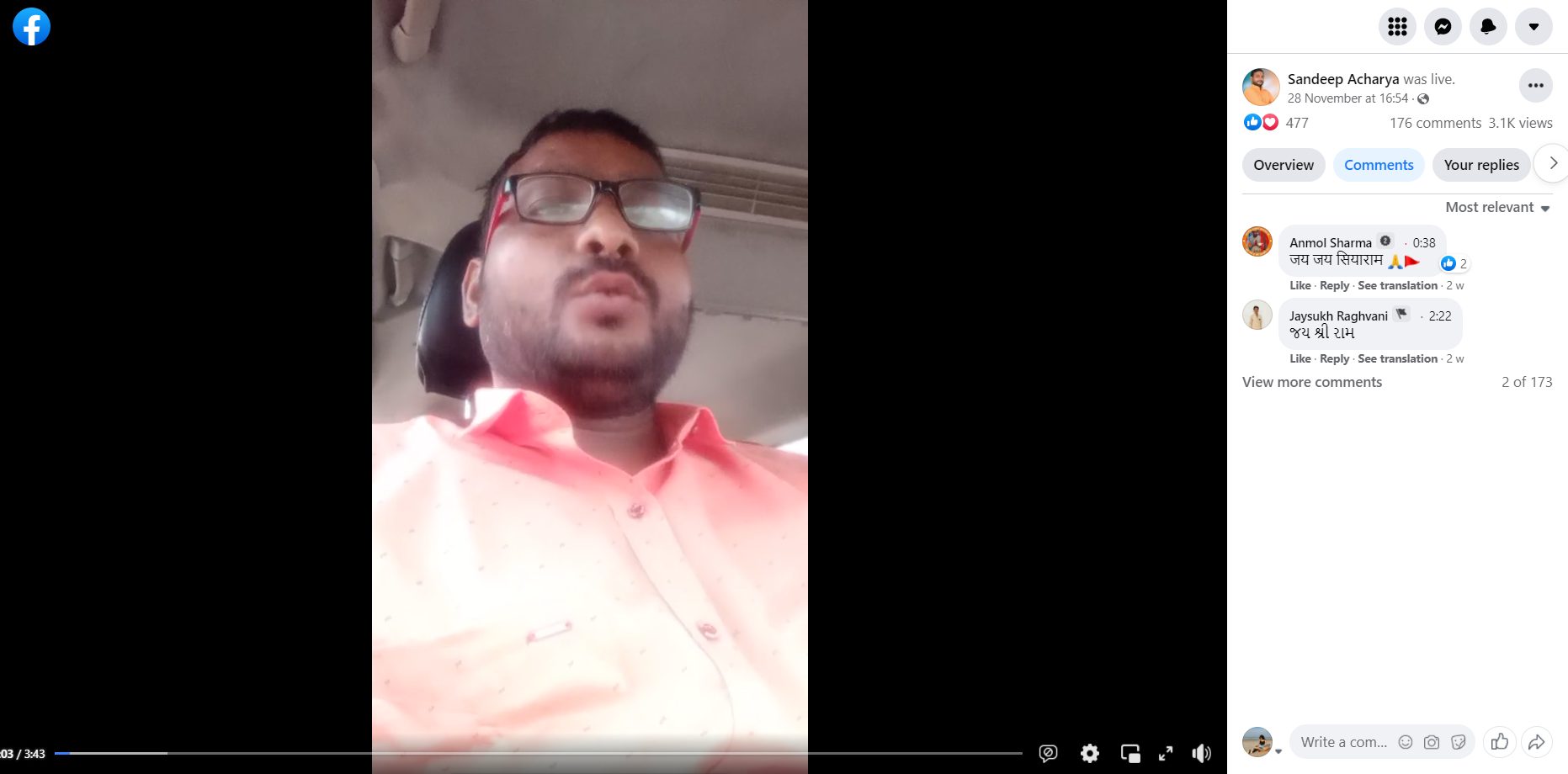 In one of his songs, he questioned the Muslim community if Allah provokes them to 'demolish temples'.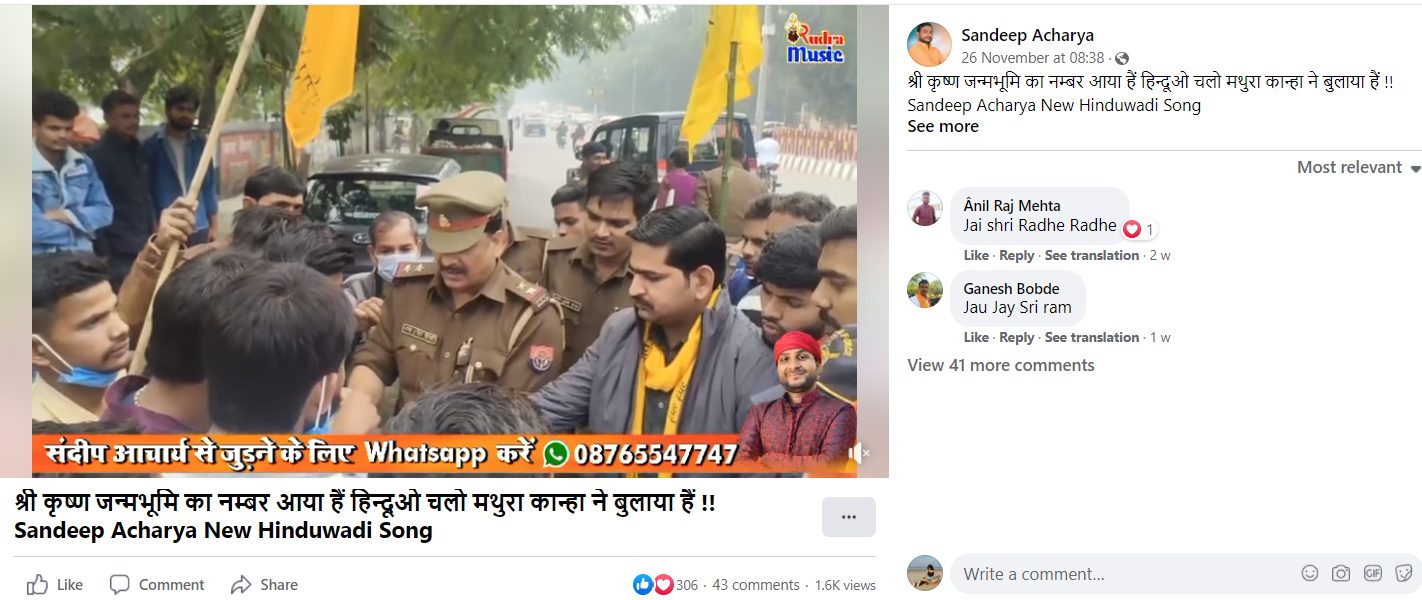 Acharya also used to run a more popular YouTube channel called 'Rudra Music' which was terminated by the video-sharing platform for violating its hate speech policy.

Suresh Rajput
In a report published last November, Alt News had profiled Suresh Rajput, a BJP supporter who frequently dehumanised the Muslim community and posted hate speech.
While Facebook failed to ban Rajput stating, "We do progressive reviews and put restrictions on accounts when they violate. When the account meets the threshold to disable, we take final action," YouTube terminated him.
In February 2020, Rajput had uploaded a video on his YouTube channel 'Hindu sher boy' where he referred to AIMIM spokesperson Waris Pathan as "K*** Mulla" (a derogatory slang used for Muslims), members of the Muslim community as "pigs" and alluded that Muslim women who protested against the Citizenship Amendment Act (CAA) were "prostitutes". He also threatened Pathan with violence.
The video had over 1 million views.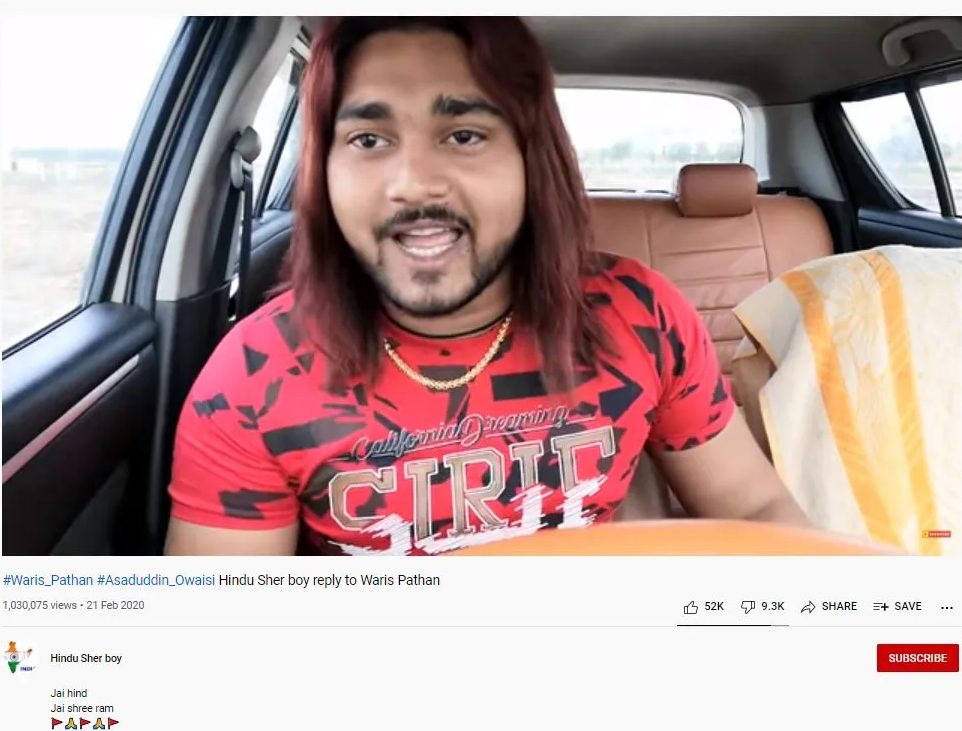 After his channel was terminated by YouTube, he made a new one. This too was removed by the platform after being informed by Alt News. "YouTube has always had clear community guidelines that outline what is allowed on the platform. "Hindu Sher boy" was terminated for violation of our Hate Speech policy. During this time, they used another channel and therefore we terminated it for circumvention of our policies as per our Terms of Service," responded YouTube.
Facebook is yet to take down his account and that of his accomplice Suresh Prabhu who posts similar content. Alt News has flagged their profiles and this article will be updated if Facebook takes them down.
YouTube channel 'Swami Amritanand'
This channel had over 14,000 subscribers. It Live streamed the 'Dharam Sansad' event held in Haridwar where calls for the genocide of Muslims in India were made. The channel used to share several such Live streams of hate speech by far-right Hindu groups. The channel used YouTube to amplify the on-ground hate.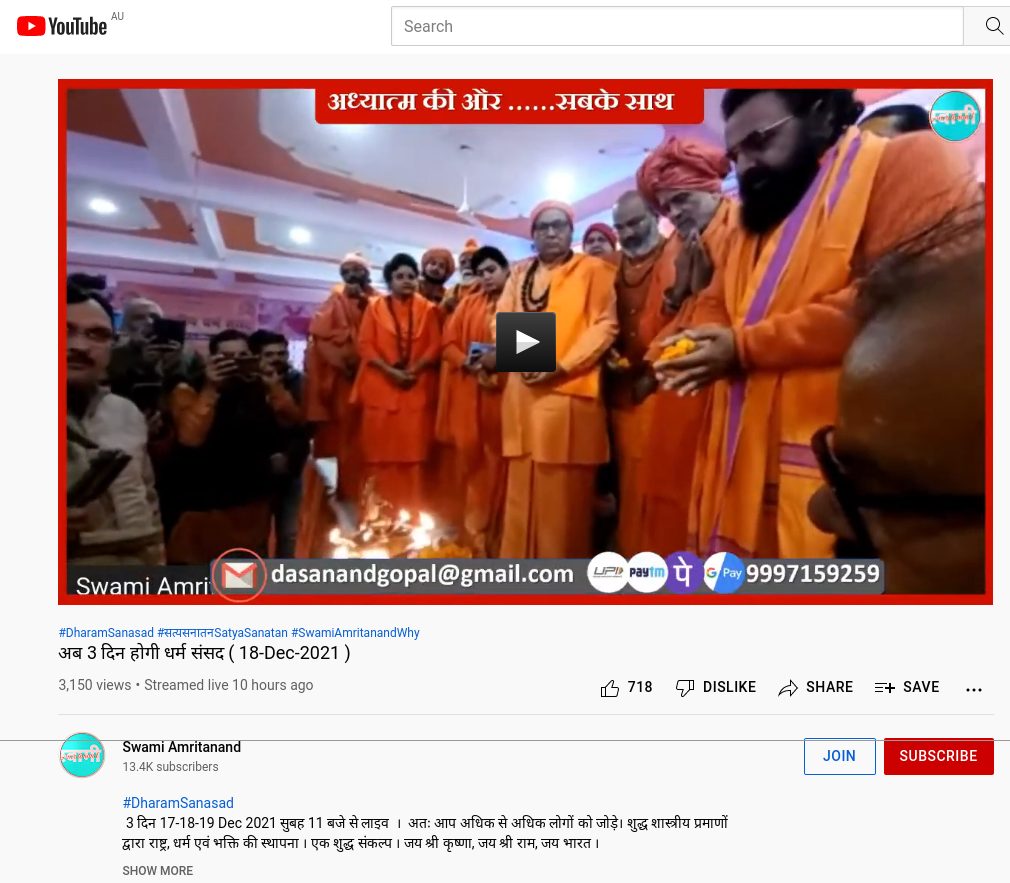 After Alt News reached out to YouTube, the platform first added strikes on two videos uploaded by the channel and suspended its posting privileges for one week. But the user made a new channel during this time which led to the suspension of both.

Alt News has been working to deplatform popular accounts that share hate speech or instigate violence against minority communities. We will be documenting other such accounts and users in the coming few weeks.
Donate to Alt News!
Independent journalism that speaks truth to power and is free of corporate and political control is possible only when people start contributing towards the same. Please consider donating towards this endeavour to fight fake news and misinformation.