A photograph of the president of the Congress party Sonia Gandhi along with former Indian Prime Minister Manmohan Singh and the Prime Minister of Bangladesh Sheikh Hasina has been making the rounds on social media. In the picture, Sonia Gandhi is sitting opposite PM Sheikh Hasina. Several social media users are sharing the photograph claiming that it was taken during an official visit of Manmohan Singh to Bangladesh. Sonia Gandhi took the chair which is traditionally reserved for the Prime Minister, they claimed.
"Once upon a time Sonia Gandhi once took Prime Minister Manmohan Singh on a tour of Bangladesh!" wrote a Facebook user sarcastically. (Archive link)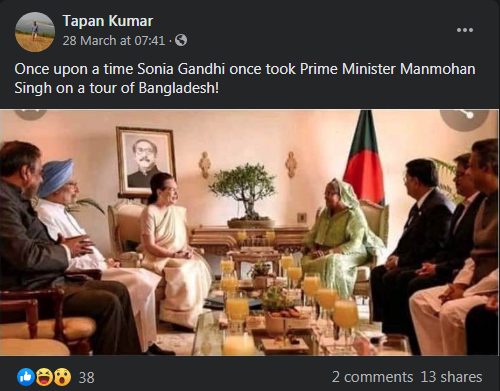 Another Twitter user posted this picture on March 28 and wrote, "There was another PM who also used to visit Bangladesh. But he was taken along by Sonia ji". (Archive link)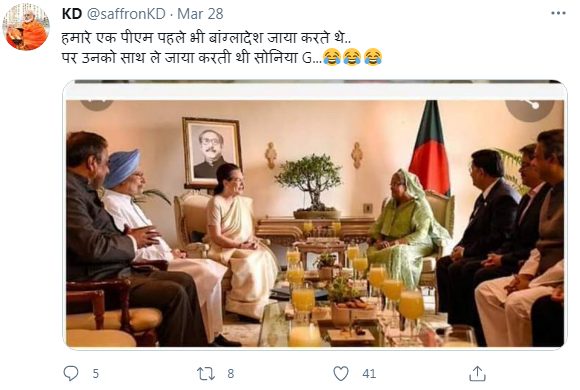 Several other individuals posted the picture with the same claim both on Facebook and Twitter.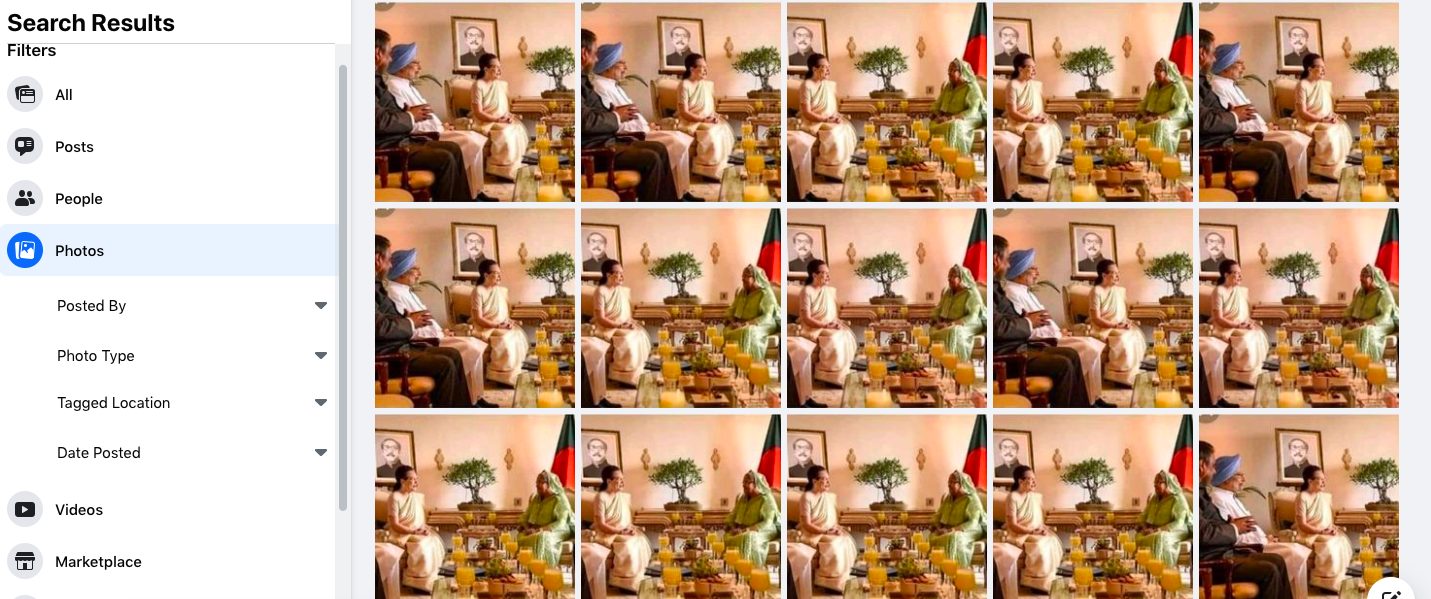 Fact-check
A Google search with pertinent keywords revealed that this picture was taken on October 6, 2019, when PM Sheikh Hasina met Sonia Gandhi and other Congress leaders in Delhi. Prime Minister Hasina was on an official four-day visit to India. She met PM Modi the day before on October 5, as reported by The Hindu
Outlook India had uploaded the picture currently viral and credited Atul Yadav of the Press Trust of India (PTI). The caption beneath the photo states that the meeting took place at Hyderabad House in Delhi.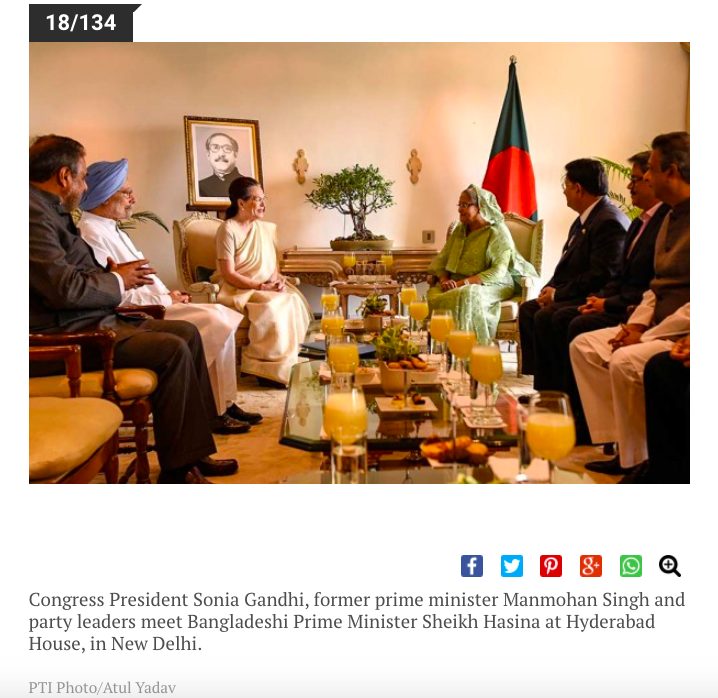 Video footage of the meeting can be found on ANI's Youtube channel
According to Hindustan Times, the Congress party stated that the meeting had taken place due to a "special bond of friendship" between the Awami League and the Congress party.
The claims made by social media users are false. Dr Manmohan Singh was not the Prime Minister when the meeting took place in October 2019. He was present in the meeting in the capacity of a senior Congress leader.
Ex-PM Dr Singh has been targeted with misinformation in the past as well. A video of Sonia Gandhi swapping seats with him after she inadvertently sat on the PM's designated seat was shared with similar misleading information.
Donate to Alt News!
Independent journalism that speaks truth to power and is free of corporate and political control is possible only when people start contributing towards the same. Please consider donating towards this endeavour to fight fake news and misinformation.