Fake Twitter accounts with Muslim identities are the norm of the day in Indian social media. They either support right-wing politics or spurt out hate while donning a Muslim identity, either of which, directly or indirectly, helps propel right-wing politics. Alt News had recently written a detailed account of one such fake Twitter account called giniromet. After the terror attack on Amarnath Yatris in which 7 pilgrims were killed, a fake Twitter account with the ID "@ShaneMalwa" with the name "Dr Abdul Vashisht" has sent out several hateful tweets.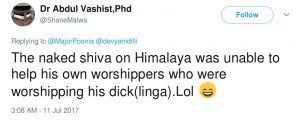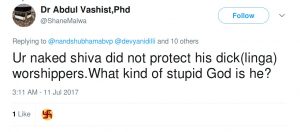 These tweets are designed to hurt Hindu sentiments and especially so after a terror attack in which Hindu pilgrims were killed. Even during the recent riots in Basirhat, Bengal, this Twitter account tried similar tactics.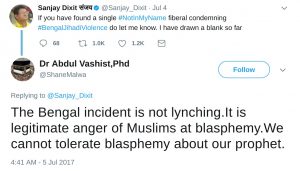 How do we know this Twitter id is fake? We tracked the changes in this account's Twitter biography which shows how the person is assuming various identities, the new one clearly contradicting the old one. We also tracked the old deleted tweets from this account and the present tweets which show clear contradiction in terms of narrative and identity.
In this account's current biography, the person claims to be, "Former Hindu now Progressive Muslim.I am a Muslim scholar who tweets on Muslim issues in USA&India.Spreading Islam in USA & India is my goal.Phd in Computer Sc."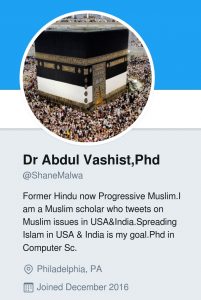 This same account at an earlier time used to have the following biography, "Progress Hindu Muslim. My ancestors were Brahmins of Konkan who became Muslims. Bhakt of Pradhan Sevak Shri Narendra Modi. Lets save India from Islamization."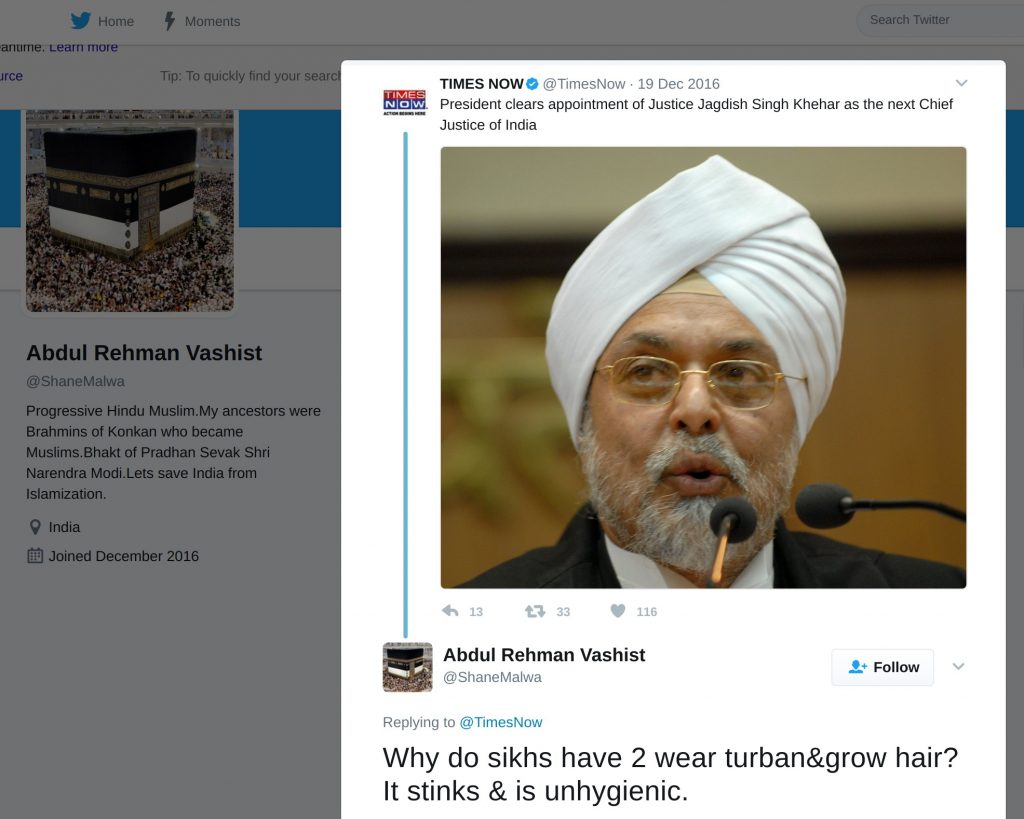 This same old Twitter bio also shows up in cached Google Search results.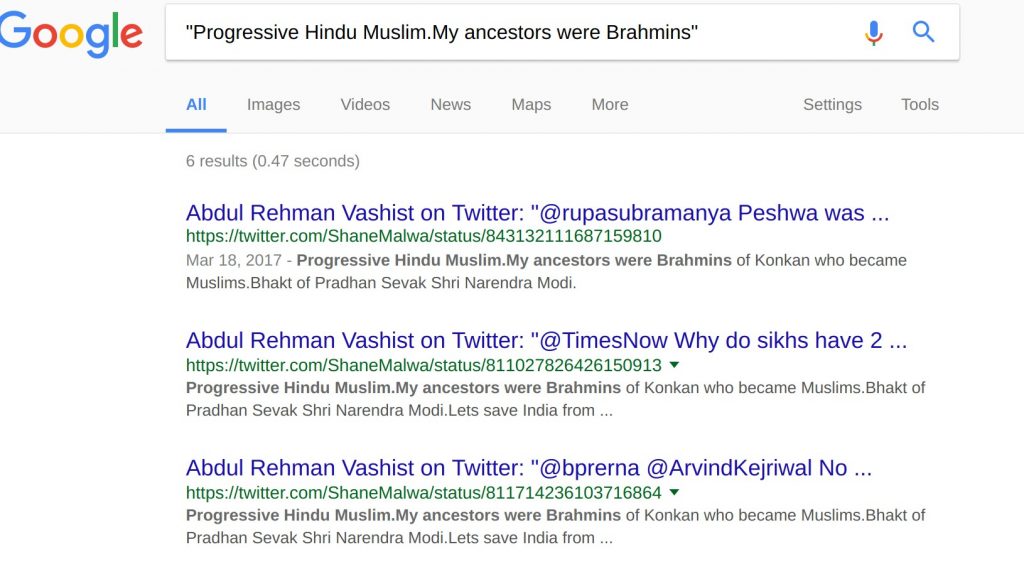 In the present bio, this account claims to be "Spreading Islam in USA & India is my goal" while in its previous avatar stated, "Lets save India from Islamization". Such behaviour is typical of a fake account which changes narratives depending on the situation. This Twitter account which once used to uphold Hindu Rashtra is now upholding an Islamic state under Sharia. Some of the following tweets have been deleted and we retrieved them from various services that cache old tweets.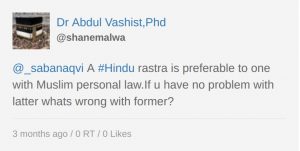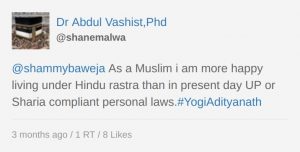 In the above tweets, this Twitter account clearly endorses the concept of Hindu Rastra. Lately, the account has completely changed its narrative and now wants Sharia and wants everybody to convert to Islam.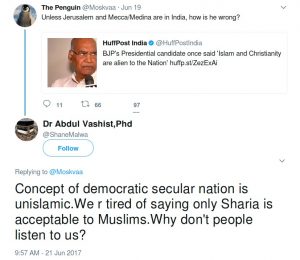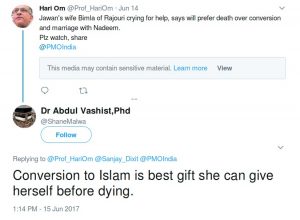 Another narrative that changed was this account going from "Jai Modi" to "56 inch has shrunk to 3 inches". The old Twitter biography also stated, "Bhakt of Pradhan Sevak Shri Narendra Modi".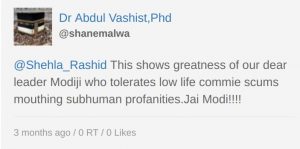 The changing bio and the changing narrative in this account's tweets clearly shows that it is a fake account designed to instigate people depending on the situation. However, people are falling for this obviously fake account and are feeling offended.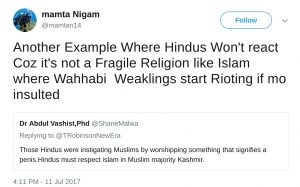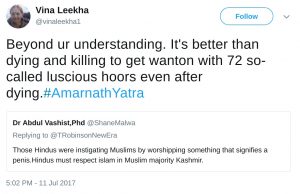 This Twitter account is a repeat offender, tried to incite communal hatred during Bengal riots and now after the terror attack on Amarnath Yatris. Hopefully, the law enforcement agencies will track down the owner of this Twitter account and expose the person behind such dangerous propaganda.
Donate to Alt News!
Independent journalism that speaks truth to power and is free of corporate and political control is possible only when people start contributing towards the same. Please consider donating towards this endeavour to fight fake news and misinformation.