A video that portrays two caucasian boys purportedly singing a Hindu devotional song is circulating online. The song is claimed to be the title track of the show 'Ramayana'. It has been shared along with the viral text, "In an American show like Indian Idol, two American kids sang the title track of the Ramayana serial and brought tears to everyone's eyes."
[Translated from "Indian idol जैसा अमेरिकन show में अमेरिकन बच्चो ने रामायण सीरियल का टाइटल song गाया और सब की आँखों ने अश्रुधारा आने लगी" ]
Indian idol जैसाअमेरिकन show में अमेरिकन बच्चो ने रामायण सीरियल का टाइटल song गाया और सब की आँखों ने अश्रुधारा आने लगी …..
जय श्री राम 🙏

Posted by Ravi Kant on Saturday, April 16, 2022
Multiple Facebook accounts have posted this video. On Twitter, relatively fewer instances of this video can be found.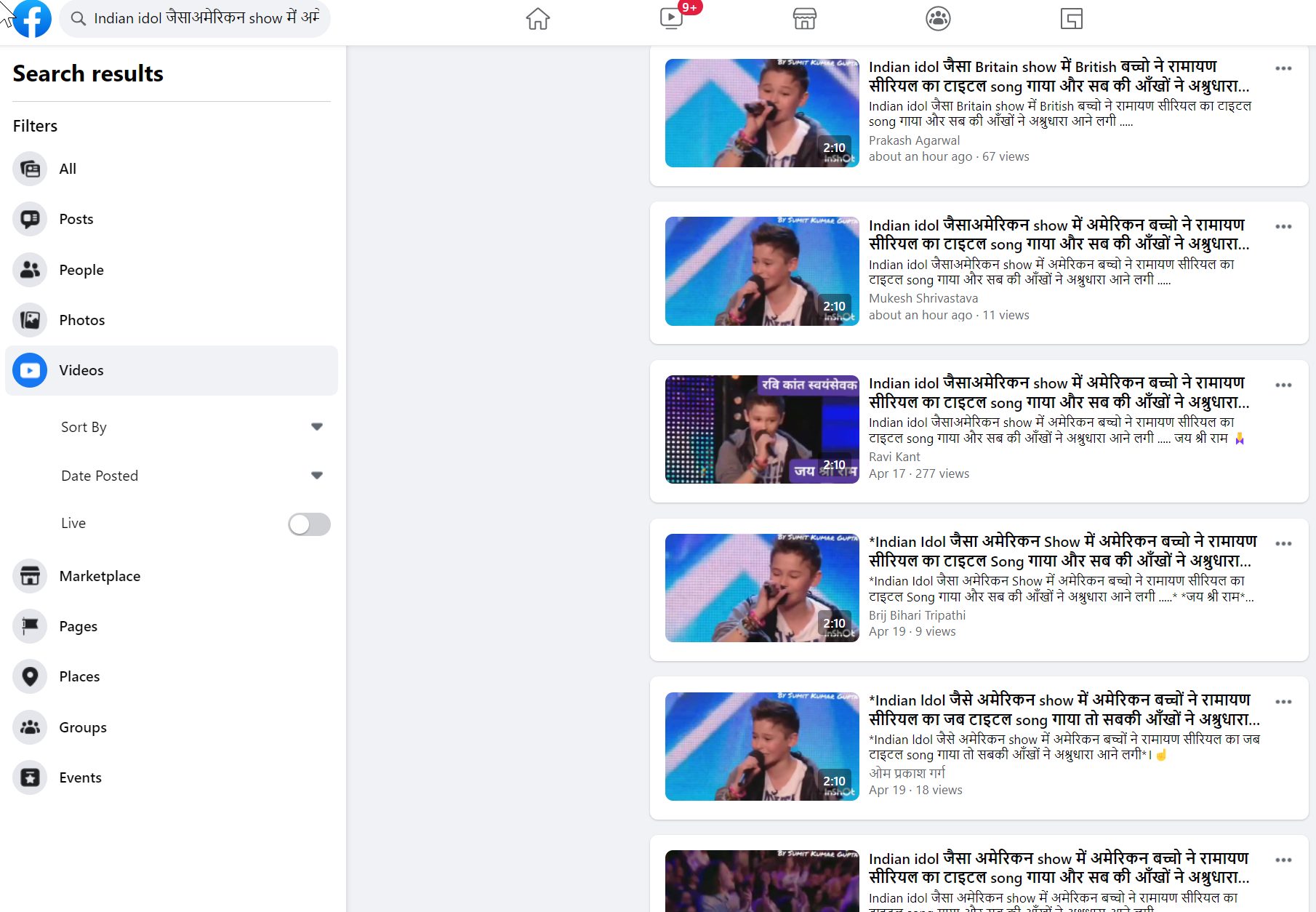 Indian idol जैसाअमेरिकन show में अमेरिकन बच्चो ने रामायण सीरियल का टाइटल song गाया और सब की आँखों ने अश्रुधारा आने लगी ….. pic.twitter.com/6kZkpV9L5q

— 🇮🇳Mamta Mishra🇮🇳 राष्ट्रहित सर्वोपरि (@Mamta0Mishra) April 16, 2022
Fact check
The first red flag that gives away the claim is the fact that a woman's vocals can be heard while the ones singing are boys. Furthermore, the song has chorus singers but they cannot be spotted on the stage.
Where is the video from?
On performing a reverse image search of the video's keyframes, we found the actual video on YouTube. The video is from the UK-based reality show 'Britain's Got Talent'. It was aired in 2014. The song is an original composition that has an anti-bullying message. The viral video is clipped from 7:10 minutes into the broadcast.
The boys are singing in English. In the video shared on social media, an audio track has been dubbed over the original song.
Is the dubbed song the title track of the Hindi serial 'Ramayana'?
The claim alleges that the title track is from 'Ramayana', a 1987 show directed by Ramanand Sagar. In order to identify the song, we used Apple's song identification tool 'Shazam'. The song title is 'हम कथा सुनाते राम सकल गुणधाम की'.
Next, we looked up 'Ramayana' on YouTube and found that the title track of the show is not the same as the viral song.
To sum it up, the video does not show two American boys singing the title track of 'Ramayana' which is a Hindu devotional song.
Donate to Alt News!
Independent journalism that speaks truth to power and is free of corporate and political control is possible only when people start contributing towards the same. Please consider donating towards this endeavour to fight fake news and misinformation.