A screenshot of a newspaper clipping where Uttar Pradesh chief minister Yogi Adityanath is quoted as saying, "हमारा काम गाय बचाना है, लड़की नहीं (Our job is to save the cow and not a girl," is circulating on social media.
बाबा जी के पहले के बयान है देख लीजिए ऐसे लोगों से क्या उम्मीद करेंगे आप…

"हमारा काम गाय बचाना है लड़की नहीं"
– बाबा जी pic.twitter.com/AcIujI94dI

— Sonu Yadav (@ShailendraA2Y) October 1, 2020
The clipping is being shared in the wake of a Dalit woman allegedly raped by upper-caste men in UP's Hathras.
योगी: हमारा काम गाय बचाना है, लड़की नहीं 😱😱#JusticeForManisha pic.twitter.com/VcT81CS9Qe

— 𝒔𝒐𝒏𝒊𝒂🌿सोनीया💗 (@Muskan2893) September 30, 2020
Several Facebook users have posted the clipping including the page भीम आर्मी भारत एकता मिशन, दावरदेही.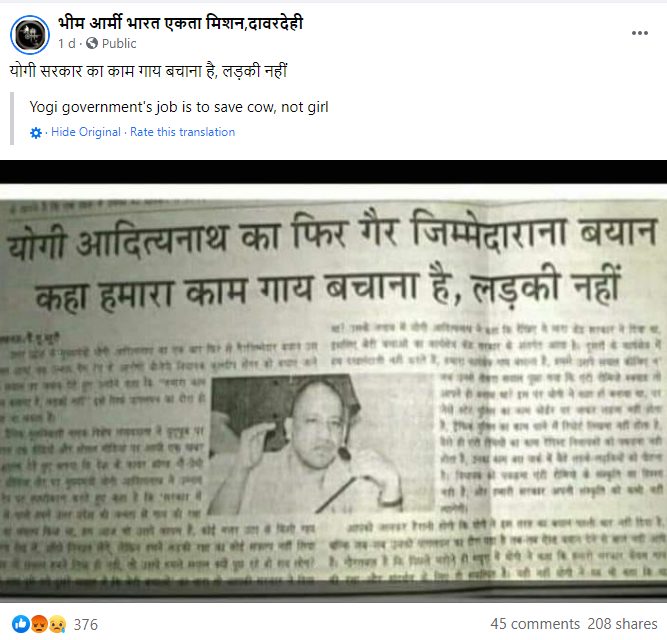 Journalist-turned-film director, Avinash Das had tweeted the same clipping in 2018 drawing close to 1400 retweets and 3,900 likes.
बोलो, इस आदमी को जूते पड़ने चाहिए या नहीं? pic.twitter.com/hFDTL8xgEE

— Avinash Das (@avinashonly) December 24, 2018
The statement attributed to Adityanath is viral on Facebook and Twitter at least since April 2018.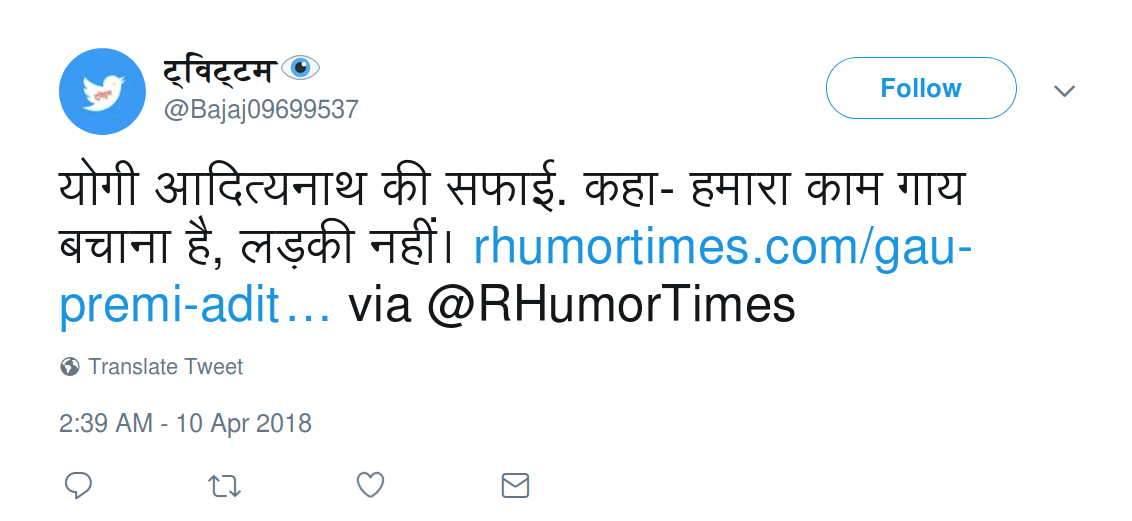 Originated from a satirical website
It is unlikely that such a statement made by a Chief Minister would go unreported in the mainstream media. We couldn't find any credible news report ascribing the statement to Adityanath.
Alt News found that the claim originated from a now-deleted website, Rhumor Times. The statement attributed to Yogi Adityanath first appeared in an article published by the website on April 10, 2018. The archived version of this article can be accessed here.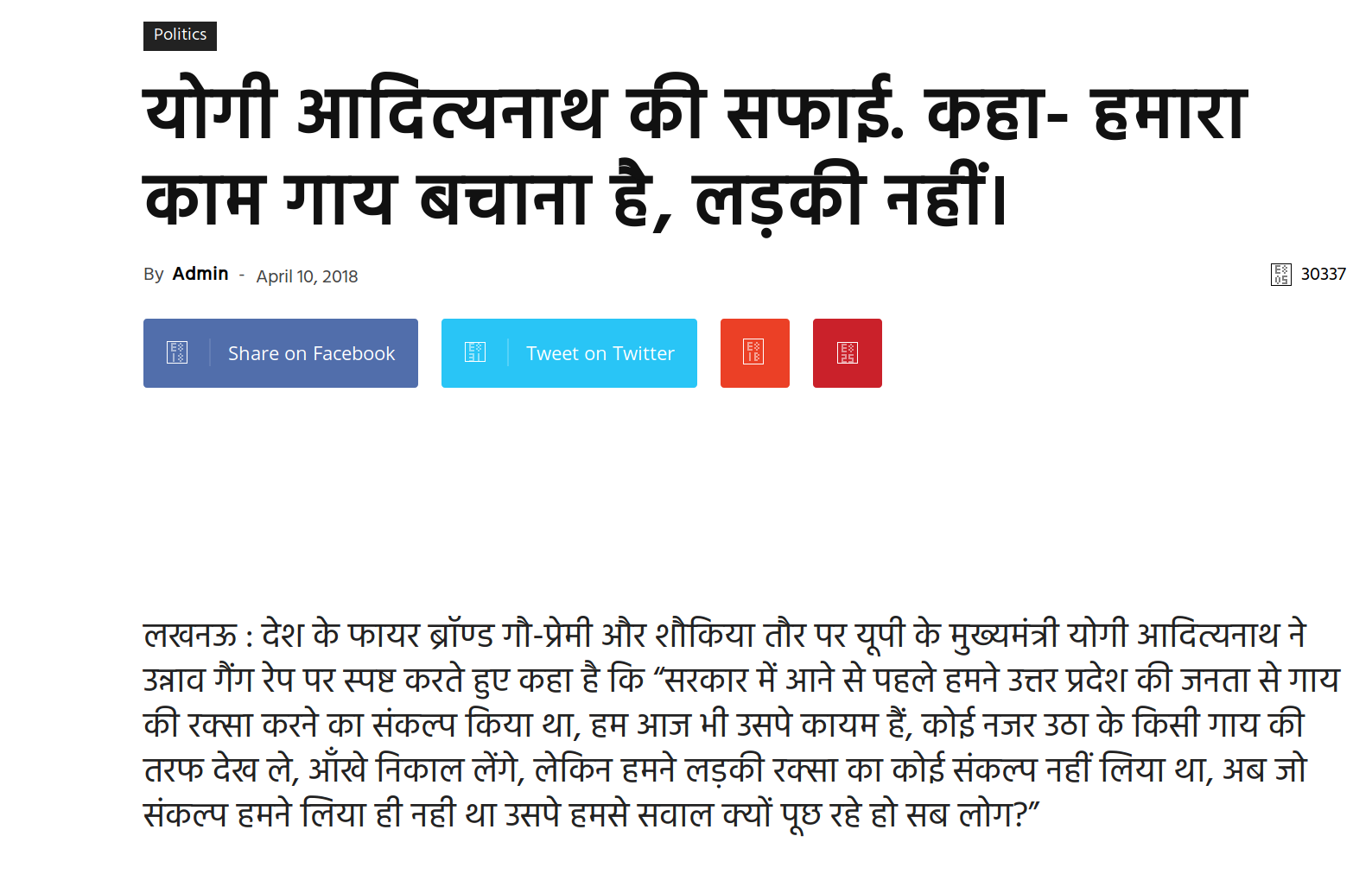 The 'About Us' section of the website explicitly mentioned, "rhumor times is a satire and humor website. the website publishes rumor with humor."

Social media users should be circumspect while circulating statements attributed to politicians or celebrities without verifying the credibility of the source. In the past as well, a fake newspaper clipping was circulated on social media ascribing a quote to Amit Shah calling the Baniya community 'thieves' and 'cheaters'. Fake quotes have also been attributed to RSS chief Mohan Bhagwat, AAP leader Raghav Chadda and West Bengal chief minister Mamata Banerjee.
Donate to Alt News!
Independent journalism that speaks truth to power and is free of corporate and political control is possible only when people start contributing towards the same. Please consider donating towards this endeavour to fight fake news and misinformation.