"NDTV का आदमी निकला गुरुग्राम का बरकत अली, बरकत अली ने फर्जी आरोप लगाया था मेरी टोपी उछाल दी गयी, जय श्री राम बुलवाया गया, हिन्दुओ के खिलाफ बड़ी भयंकर साजिश। वो NDTV के पुराने टीवी शोज में देखा गया ये शख्स NDTV का ऑडियंस है नफरत फैलाने के मकसद से सेकुलरों और वामपंथियोंने मिलकर"। (NDTV's man turned out to be Gurugram's Barkat Ali. Barkat Ali had falsely alleged that his cap was removed and he was made to chant Jai Shri Ram. This is a big and dangerous conspiracy against Hindus. He was seen in old TV shows of NDTV. He is an audience member of NDTV. Seculars and leftists are together spewing hate.) – this message was viral on social media with an image where Mohammed Barkat can be seen seated during an NDTV show.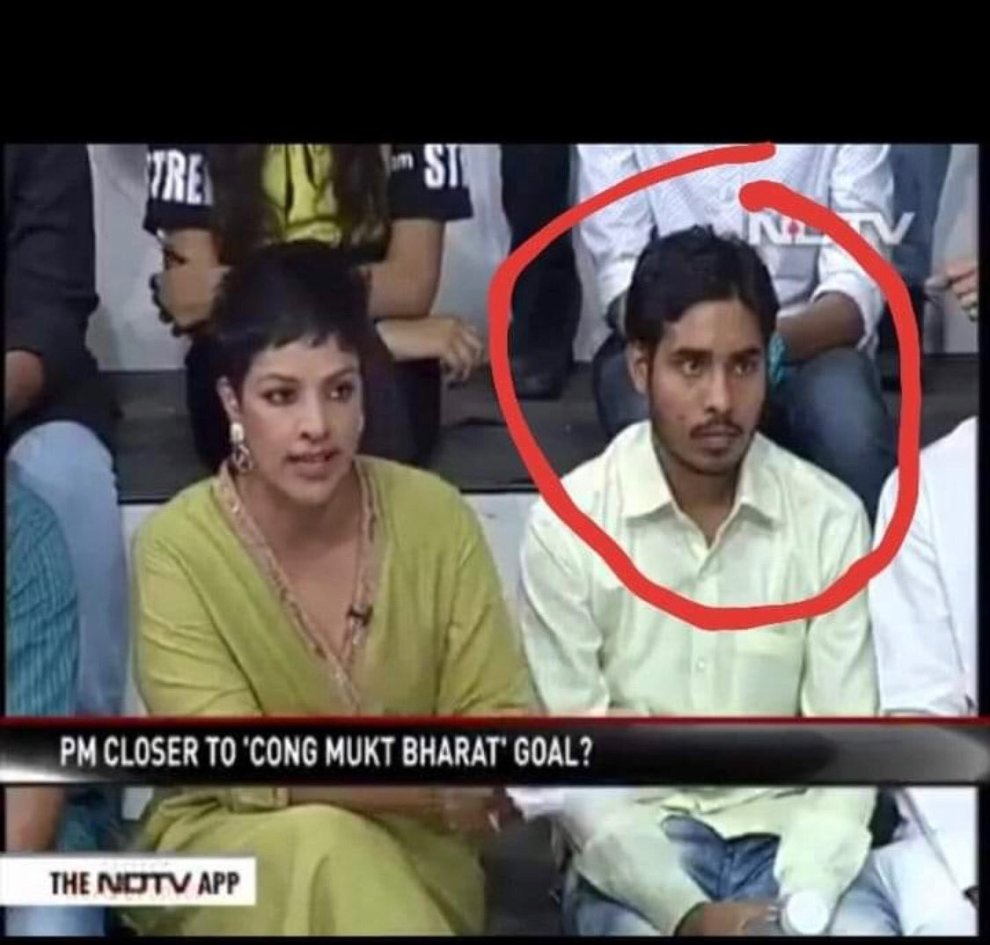 Barkat, who was apprehended in Gurugram on May 25, had claimed that he was mistreated for wearing a cap and because he hailed from the Muslim community. Several media outlets had published reports on the incident. According to the police, the CCTV footage revealed that Barkat had gotten into a verbal altercation with another man that led to the assault. The cops denied a communal angle to the incident and termed it a common dispute.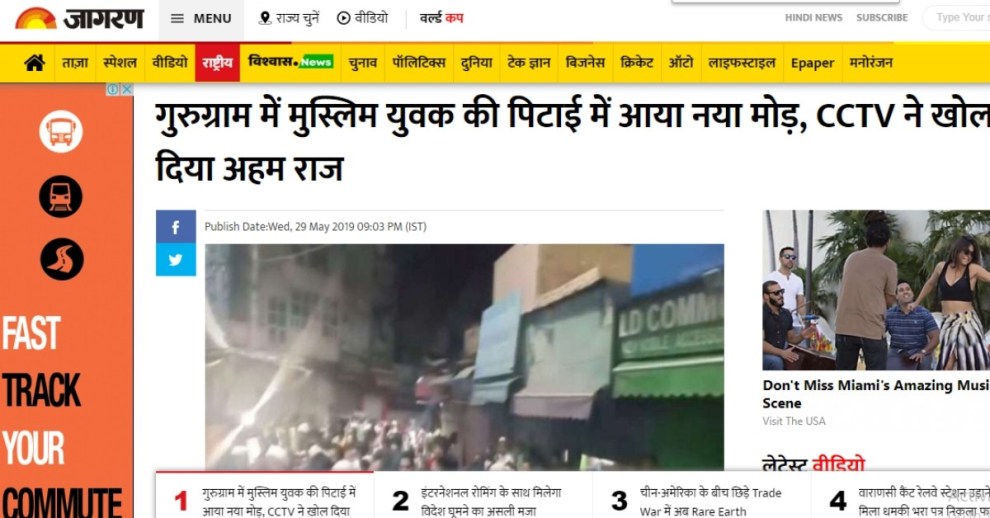 Several individual users on Facebook shared the same imagery with the identical text.
The claim was also viral on Twitter. Among those who shared it was the handle History of India that tagged BJP Delhi MP Gautam Gambhir in the tweet.
Dear @GautamGambhir,

Muslim who was beaten up in Gurugram, was a regular guy at NDTV

At least apologise now for this all Nautanki pic.twitter.com/Z4swgDjtSS

— History Of India (@RealHistoriPix) May 29, 2019
A Twitter user Archie (archu243), who is followed by PM Modi, also propagated the narrative.
Meet the Muzzlim guy from Gurugram who said he was attacked by Hindus, skull cap thrown, shirt torn, made to say "Jai Shree Ram"
(All made up as per CCTV footage)

He is a regular panelist on Pakistani channel @ndtv

Now Join the dots 🤷🏻‍♀️ pic.twitter.com/NOHZRfwNX5

— Archie (@archu243) May 29, 2019
Fact-check
According to social media claims, Mohammed Barkat is a regular member of the audience on NDTV shows. The photograph used to promote this claim was a screengrab of the channel's May 26 broadcast on the Gurugram incident. Barkat was called on the show to talk about the allegations he had raised. A link to the program is attached below.
Barkat can be heard describing the alleged events at 49:30 minutes into the show.
As per reports, the incident had occurred on May 25. NDTV ran its broadcast the next day. That the channel routinely invites Mohammed Barkat does not stand up to the scrutiny of facts because he was called on May 26 to discuss an event specifically related to him.
Donate to Alt News!
Independent journalism that speaks truth to power and is free of corporate and political control is possible only when people start contributing towards the same. Please consider donating towards this endeavour to fight fake news and misinformation.To make an instant donation, click on the "Donate Now" button above. For information regarding donation via Bank Transfer/Cheque/DD, click here.