"In the list of the 50 most honest people in the world released in America, the only person from India Dr Manmohan Singh stood first," reads a message shared by Congress leader Rajesh Mishra. His tweet drew close to 25,000 likes and over 4,300 retweets.
अमेरिका में जारी दुनिया के 50 सबसे ईमानदार लोगों की सूची में भारत के एक मात्र व्यक्ति डॉक्टर मनमोहन सिंह जी वाे भी पहले स्थान पर.. ।

— Rajesh Mishra (@rajesh_inc) June 29, 2021
The claim is widespread on Twitter.
अमेरिका में जारी दुनिया के 50 सबसे ईमानदार लोगों की सूची में भारत के एक मात्र व्यक्ति डॉ मनमोहन सिंह वाे भी पहले स्थान पर ❤

— Ameer Aalam Qureshi (@Ameer_Aalam_) June 29, 2021
अमेरिका में जारी दुनिया के 50 सबसे ईमानदार लोगों की सूची में भारत के एक मात्र व्यक्ति डॉ मनमोहन सिंह वाे भी पहले स्थान पर…
पता नहीं अमेरिका बेईमानों की सूची कब ज़ारी करेगा..?😀

— Rekha Meena (@Iamrekhameena) June 29, 2021
It is massively widespread on Facebook as well where several have questioned the absence of PM Modi's name.
The most common graphic promoting the claim was made by the pro-Congress page 'Viral In India' and has been circulating at least since 2018.
Viral In India was run by Abhishek Mishra who has quite a reputation when it comes to disinformation. Mishra is reportedly close to the Congress party.
False claim
The story behind the message goes back to December 2016 when US President Barack Obama hosted the 14th and his final formal State Arrival Ceremony and State Dinner. On the occasion, Chief White House photographer shared glimpses from some of the other state dinners hosted by President Obama over the tenure of his presidency.
The photo series began with the photograph of former Prime Minister Manmohan Singh and his wife Gursharan Kaur being escorted by the Obamas. This image was significant because it was the first official state visit hosted by President Obama after assuming office in 2009. There were no pictures of Narendra Modi in this collection of photographs.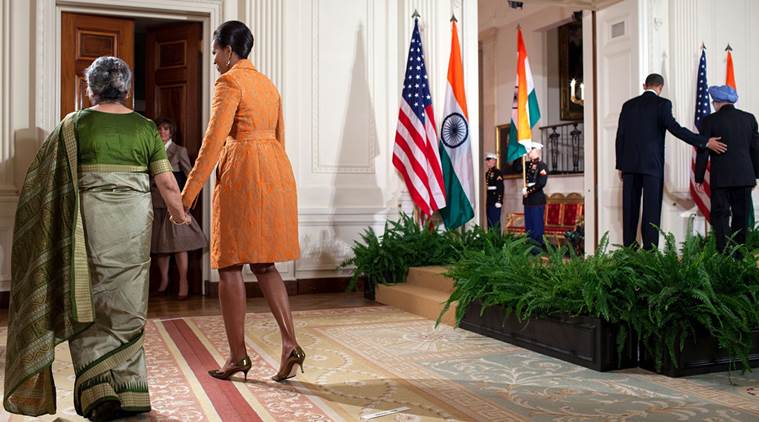 The viral message is based on a half-truth. Yes, a photograph of Manmohan Singh featured prominently in the images shared during a state event by the White House photographer. Yes, Narendra Modi did not feature in the collection of photographs. But the images are not a collection of "honest" world leaders as claimed in the viral message. They were just a selection of behind the scene glimpses of dinners hosted by the Obama administration and nothing more than that.
Moreover, the claim itself should raise doubts because it is absurd for a country to release a list of the most 'honest' politicians in the world.
Donate to Alt News!
Independent journalism that speaks truth to power and is free of corporate and political control is possible only when people start contributing towards the same. Please consider donating towards this endeavour to fight fake news and misinformation.