An image of a crowd of people sleeping in the lobby of a building is getting shared on social media. It is being claimed that the image is from Gujarat and it depicts the plight of migrant workers stranded in the state. Twitter handle 'Media Aalochak' posted the image with the message, "गुजरात मे इन #मजदूरो के बारे मे #दलाल_मीडिया का क्या ख्याल है।इनके पास ना तो खाने के लिए राशन है ना ही राशन खरीदने के लिए पैसे है ना ही रहने के लिए रूम है।यह लोग जाये तो जाये कहाँ #मीडिया को असली तस्वीर छुपाने के लिए #जमाती और #मस्जिद वाला मुद्दा चाहिये ताकि नफरत का माहौल गरम रहे. (What does the sold-out media think about these migrants in Gujarat. They neither have food nor ration or money to buy ration or a room to live. Where will these people go? Media is hiding the real picture behind the issue of Jamaat and mosque while the atmosphere of hatred is being heated up -translated)". It had garnered more than 800 retweets before it was taken down.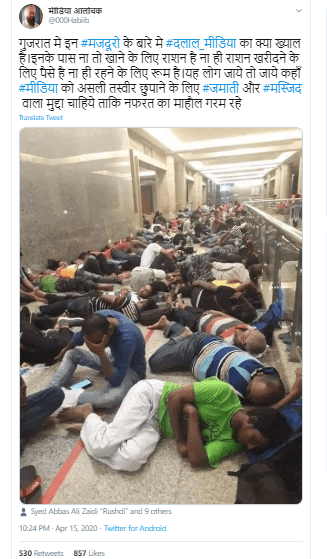 The same image is being shared on Facebook with the English text, "These helpless people are not tablighi jamat's.They poor hindus who are stranded due to lockdwon.Has any TV chanel discussed this."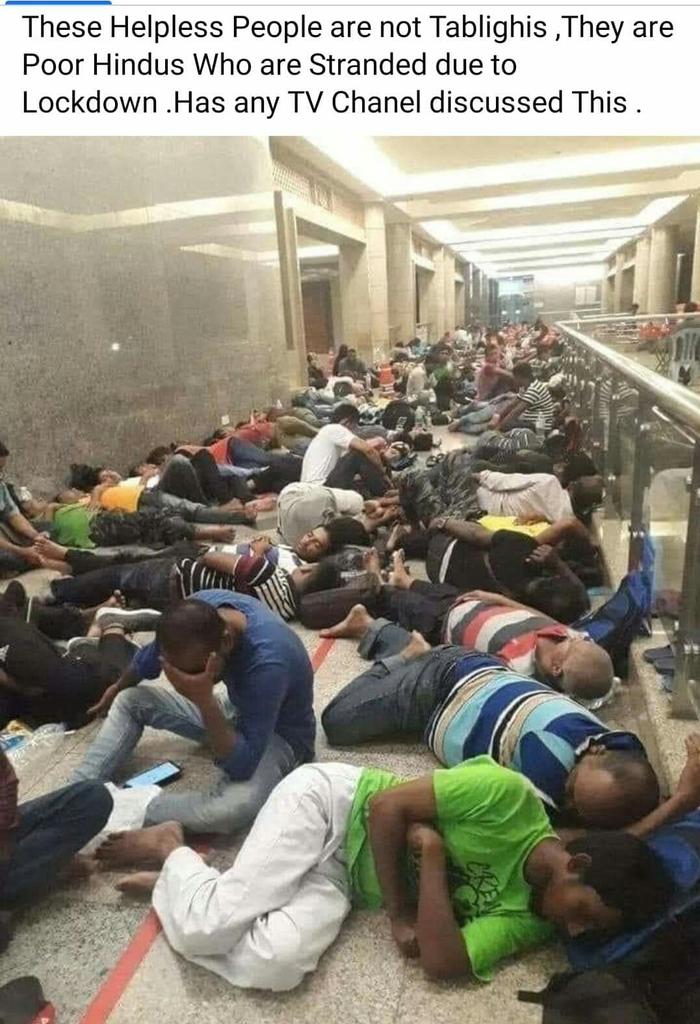 Fact-check
With a Google reverse image search, we found that this image was published along with an article by Bengali website Daily Fulki on December 25, 2019. The article said that the image depicts a crowd gathered at the immigration office in Malaysia after the country announced to facilitate the 'Back for Good' program. It gave a chance to illegal immigrant to return to their homes after paying a fine. According to another website named probashirdiganta.com, the government had started this initiative in August 2019.
"The migrants from different countries have been waiting a long time before opening the counter at 9 am, early or before midnight. Thousands of immigrants are waiting in line, but on an average, eight special passes are being issued every day from an immigration office. The rest have to be in line in anticipation of the next day," stated a report by news website JagoNews24.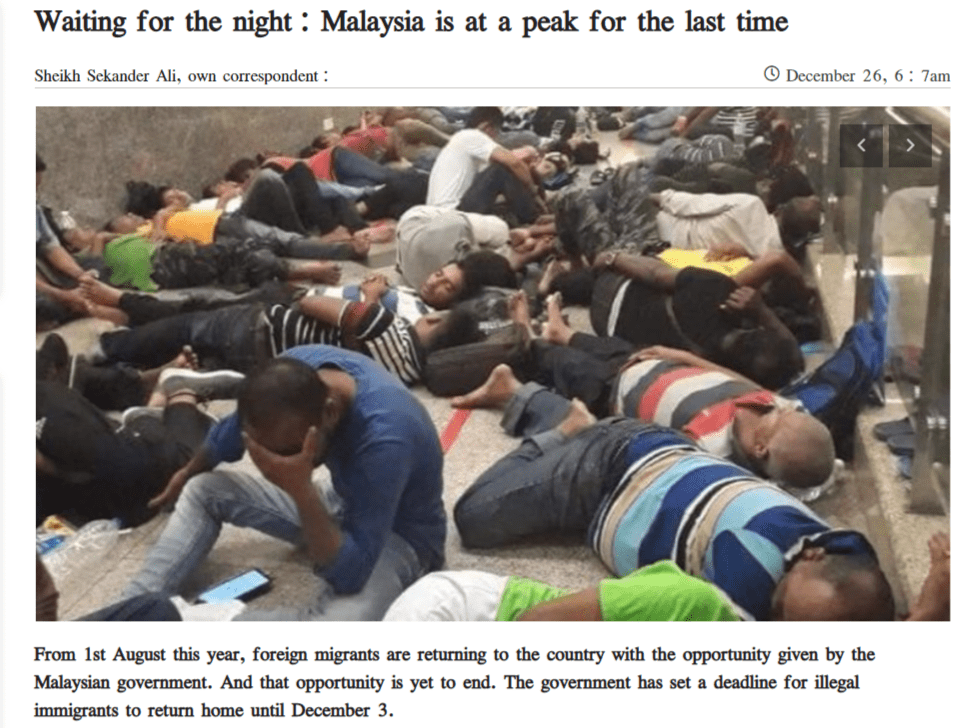 Thus, it is clear that the image is unrelated to the recent nationwide lockdown in India. It's an old image from Malaysia.
Viral on social media
The image is viral on Twitter and Facebook.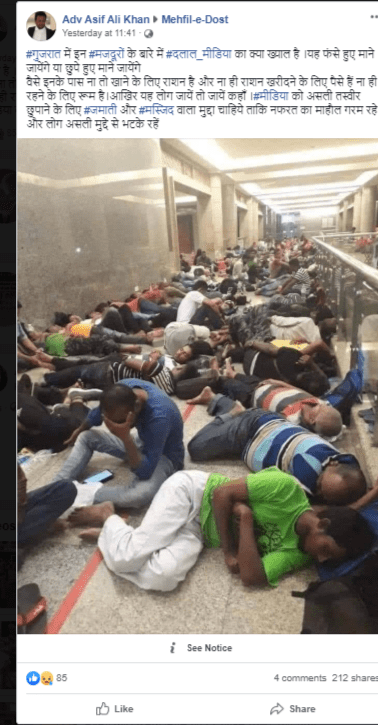 Facebook user Suresh Prabhu shared the image while saying, "Our Media is busy in taking dictation from Modi! Shoooo now don't disturb." The post has amassed over 3,500 shares so far.
Note: The number of positive cases of the novel coronavirus in India exceeds 13,800 and over to 450 deaths have so far been reported. The government has imposed a complete restriction on movement apart from essential services to tackle the pandemic. Globally, more than 21 lakh confirmed cases and over 1.4 lakh deaths have been reported. There is a sense of panic among citizens, causing them to fall for a variety of online misinformation – misleading images and videos rousing fear or medical misinformation promoting pseudoscience and invalid treatments. While your intentions may be pure, misinformation, spread especially during a pandemic, can take lives. We request our readers to practice caution and not forward unverified messages on WhatsApp and other social media platforms.
Donate to Alt News!
Independent journalism that speaks truth to power and is free of corporate and political control is possible only when people start contributing towards the same. Please consider donating towards this endeavour to fight fake news and misinformation.