Trend Alert: #JhoothiCongress was the title of a Google document shared by BJP MP Paresh Rawal on Twitter. The document which listed a number of instances of alleged duplicity of the Congress party was put out by Rawal at 3:40 pm on February 27.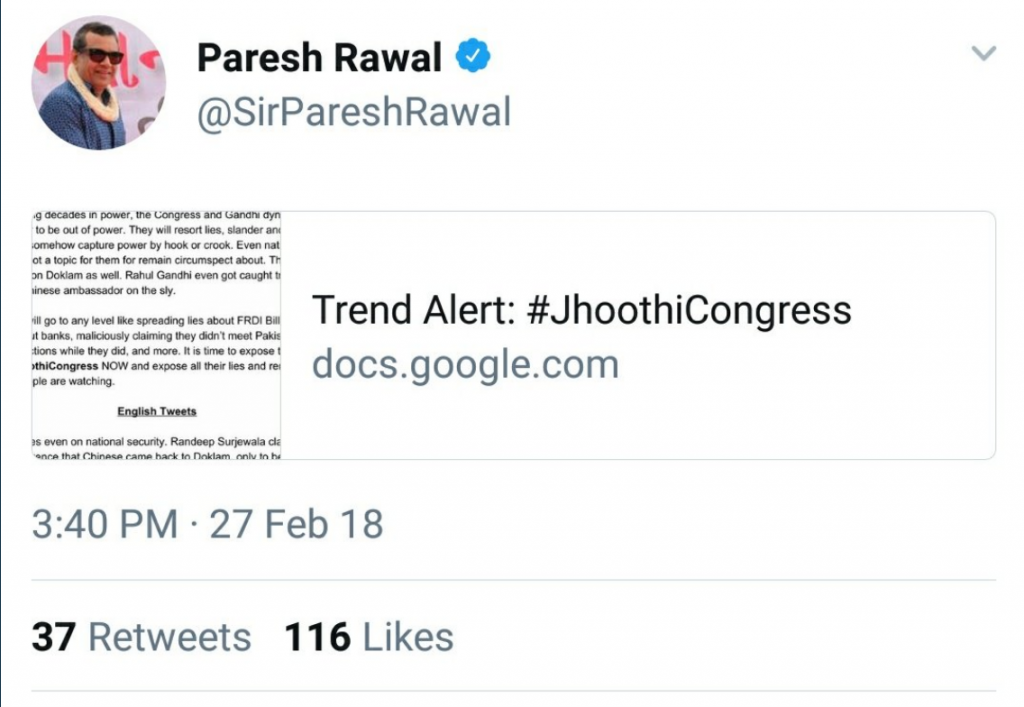 #JhoothiCongress was the theme of the synchronised political assault that was to be launched by the BJP both on and off social media. This was tweeted by BJP IT Cell head Amit Malviya.
Tune in to @BJP4India at 4pm! Shri @rsprasad will expose the lies and chicanery of Congress party led by Rahul Gandhi. #JhoothiCongress

— Amit Malviya (@malviyamit) February 27, 2018
The Google document was a list of tweets that the party members were supposed to tweet with the hashtag #JhoothiCongress. The tweets were in both English and Hindi, and encompassed a number of issues on which the Congress party was to be targeted.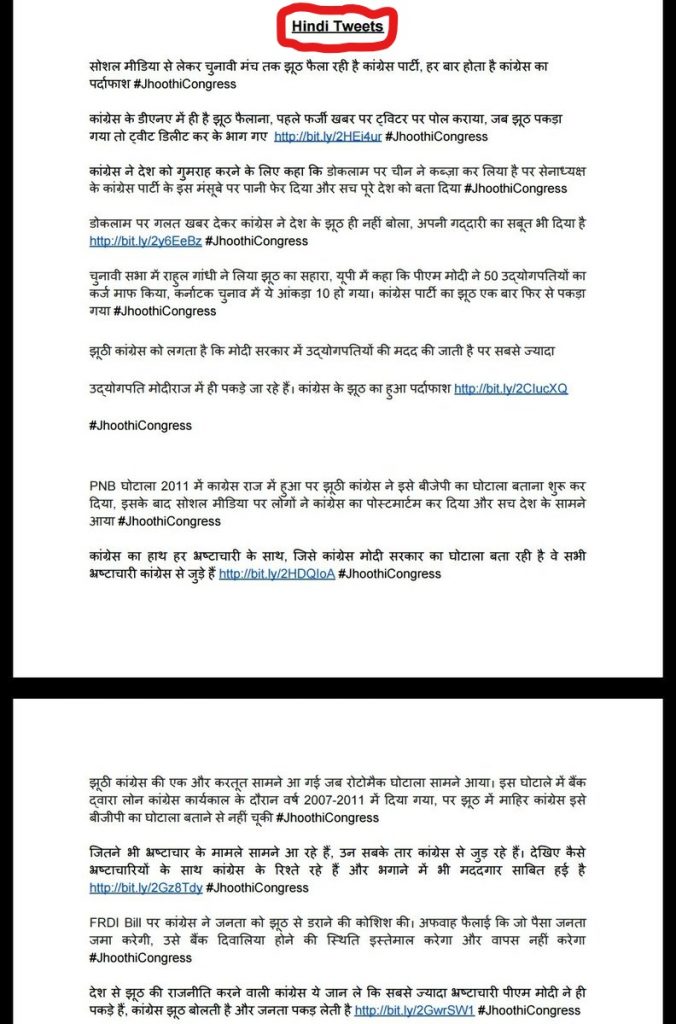 This was apparently supposed to be an internal document for the party and its (IT cell) members and was not meant to be shared publicly. Realising he probably jumped the gun, Paresh Rawal later deleted his tweet although it was too late, as damage control does not go unnoticed on social media. The Google Document now cannot be accessed freely as it could be earlier and throws up a "Request Access" intermediary page.
The tweets that were listed in the Google Document were pushed out (copy-pasted) in a coordinated fashion at the designated time with the #JhoothiCongress hashtag.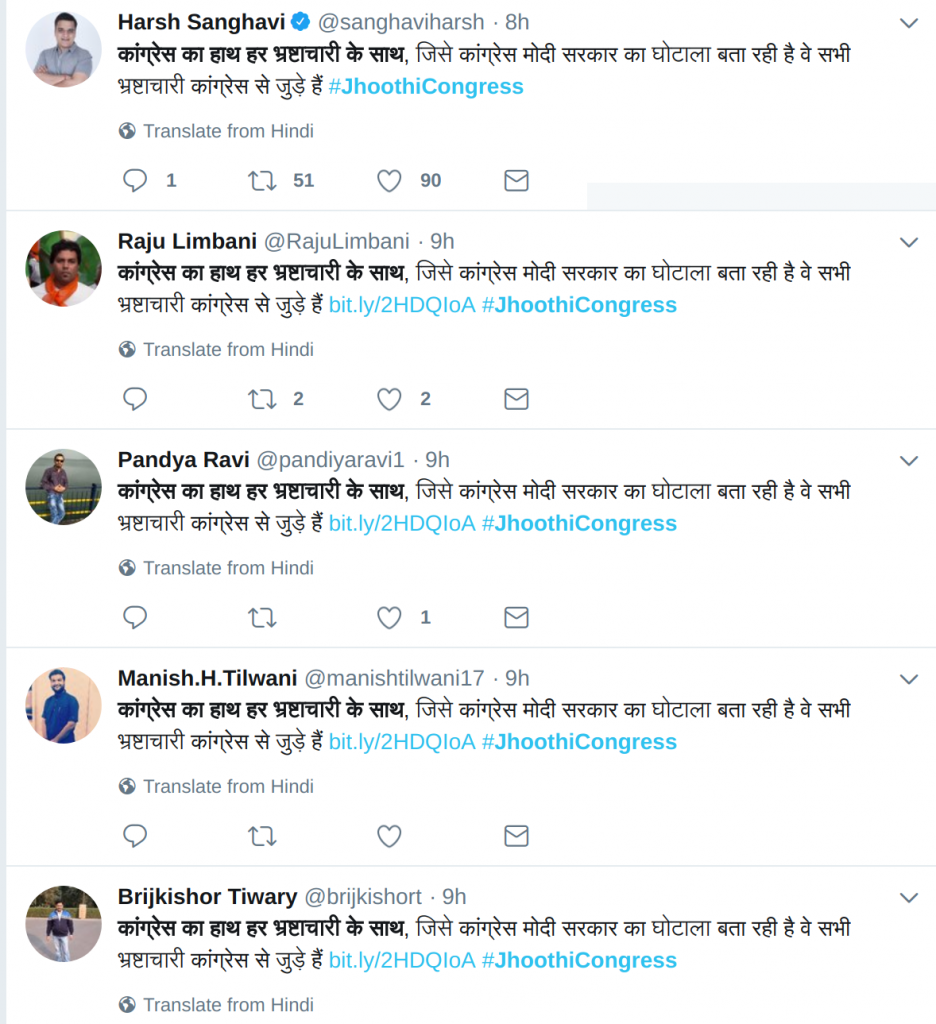 Soon enough, #JhoothiCongress hashtag was trending on Twitter.
473 users and 489 tweets (453 RTs) in 34 minutes made #JhoothiCongress a Trending Topic in India. #trndnl

— Trendinalia India (@trendinaliaIN) February 27, 2018
This propensity for manufacturing trends on social media has been observed in the past as well. Alt News had exposed how a Google document for trending #DemonetisationSuccess had circulated on social media, providing instructions on what and how to tweet, and what hashtags to use. There are a number of such examples. A few screenshots of requests to trend hashtags from WhatsApp groups that bear allegiance to BJP have been posted below.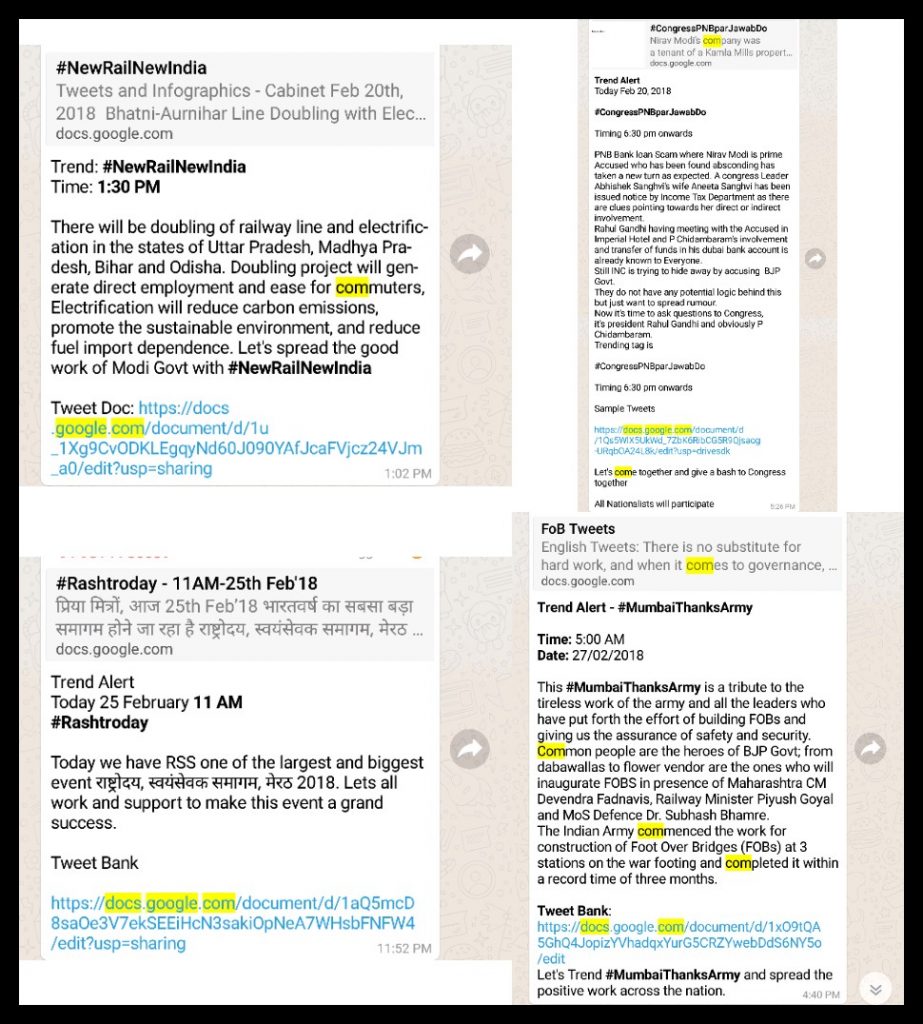 The link to the document is usually shared on various platforms, including WhatsApp. The themes centre around either denigrating the opposition or eulogising a political party or leader. These documents provide a glimpse into the manner in which opinions are sought to be shaped, and suggest an organised effort at manipulating the social media space to create trends.
Donate to Alt News!
Independent journalism that speaks truth to power and is free of corporate and political control is possible only when people start contributing towards the same. Please consider donating towards this endeavour to fight fake news and misinformation.