Adding to its stockpile of disinformation, Postcard News has yet again shared old images of RSS relief work during Kerala floods. Describing their alleged efforts as "selfless dedication", it circulated three photographs of RSS workers with the caption – "Open your eyes and you will see Swayam Sevaks all around eleven districts of the State of Kerala." The post has 2,400 likes and 1,400 shares.
Open your eyes and you will see Swayam Sevaks all around eleven districts of the State of Kerala. This is how RSS functions.Let's heartily thank RSS workers for their selfless dedication..

Posted by Post Card Fans on Sunday, 19 August 2018
The images have also been circulated by individual users on Twitter who are followed by Office of Railway Minister Piyush Goyal (1,2,3). They have combined retweets of over 750.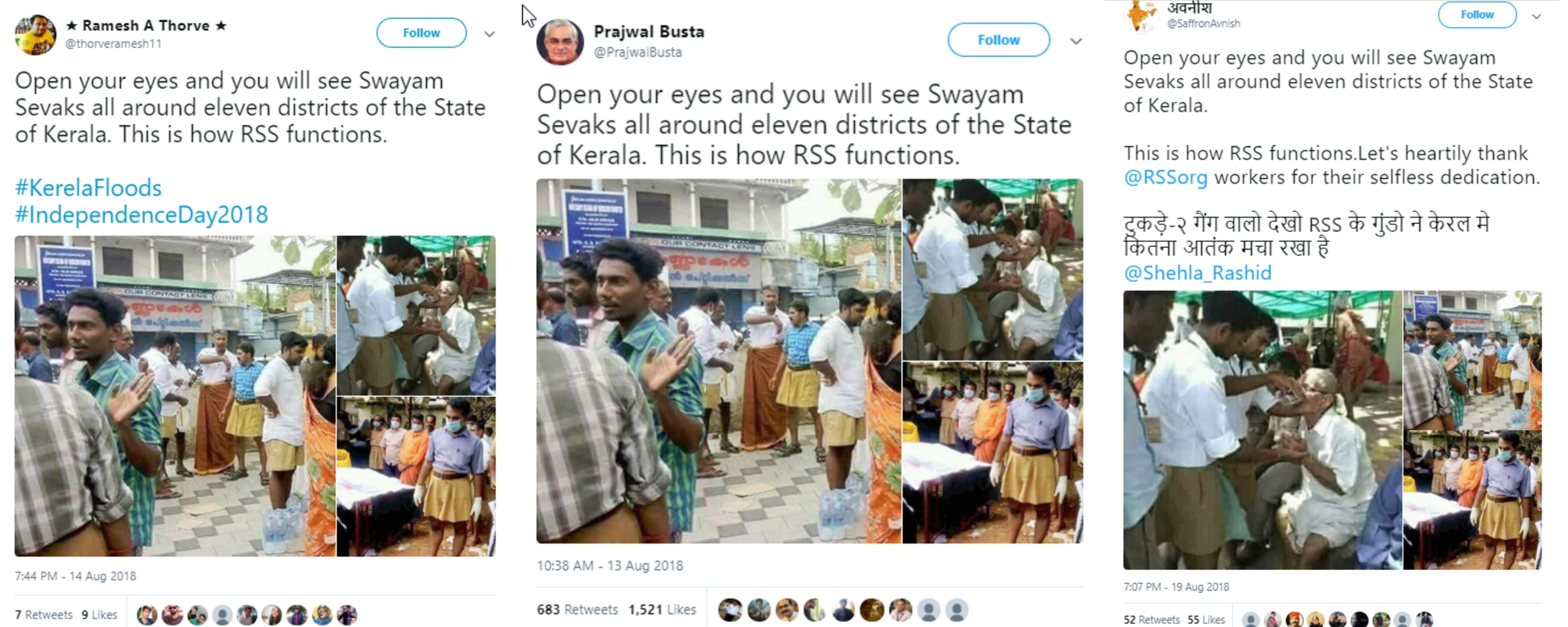 Images are from 2016
The images widely circulated were taken during RSS and Seva Bharti workers providing aid to victims of Kollam Temple fire. The official Facebook page of Rashtriya Swayamsevak Sangh had shared the photographs in 2016.
Postcard News was taken down by Facebook in July, following which it began sharing its content through a page named Post Card Fans that was earlier called "Atal Bihari Vajpayee Fans". Apart from the aforementioned images, it shared another one with the identical narrative of "RSS workers providing aid during Kerala floods".
This image pertains to a relief work carried out during a landslide in Idduki, Kerala in 2013.
These are not isolated incidents but Postcard News has circulated old images related to RSS relief work in the past as well. Recently, it circulated the same image it had shared in 2016 as Bihar floods as RSS relief work in Kerala.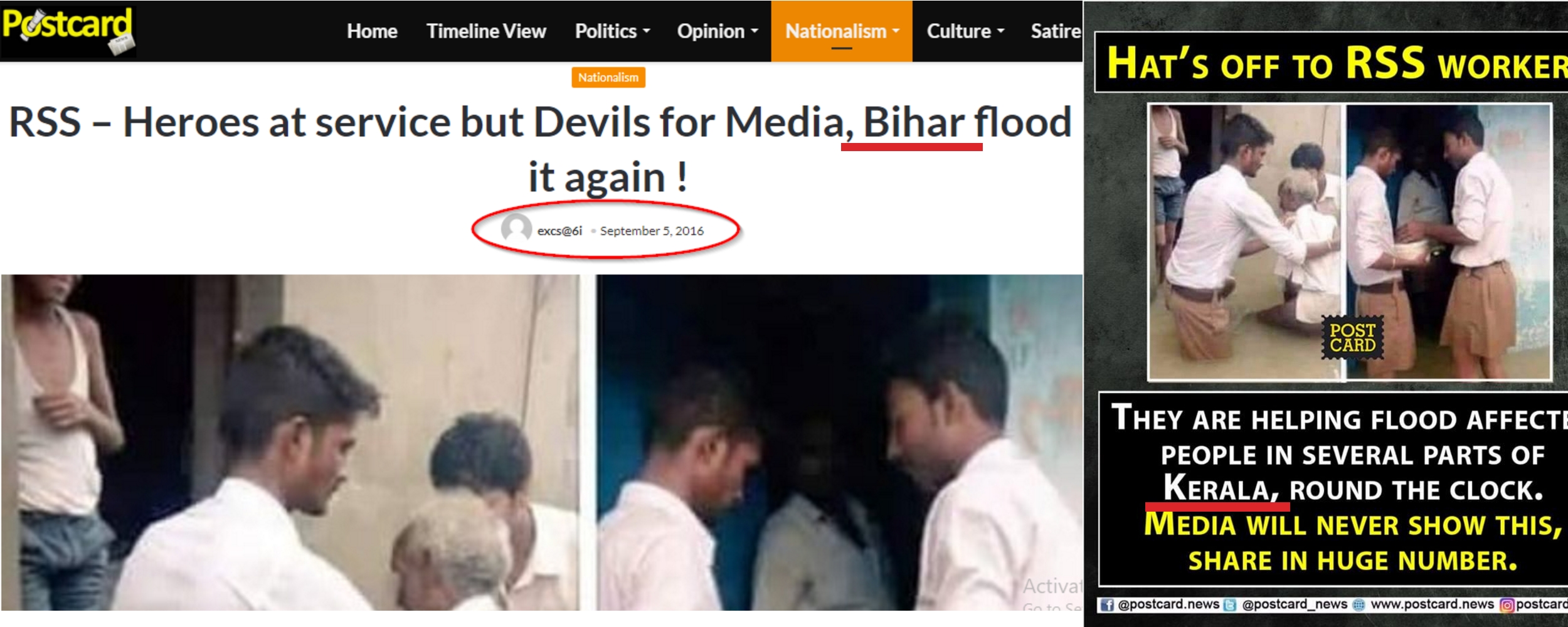 Earlier, the official Facebook page of RSS shared a six-year-old image as Seva Bharti workers providing aid in recent Kerala floods. It has become a trend to circulate old images of relief work during calamities to gain commendation on social media.