"Hindustan ka sher jisne As*** ka badla lia" The malicious Facebook post by a "Rajiya Bano" cheered the rape accused of the horrific Mandsaur child rape case suggesting that he had avenged the rape of the Kathua victim that had rocked the country a few months ago. The post suggested that the scores were settled as the victim in the Mandsaur rape case was a Hindu and the alleged rapist, a Muslim; in revenge for Kathua where it was the other way round.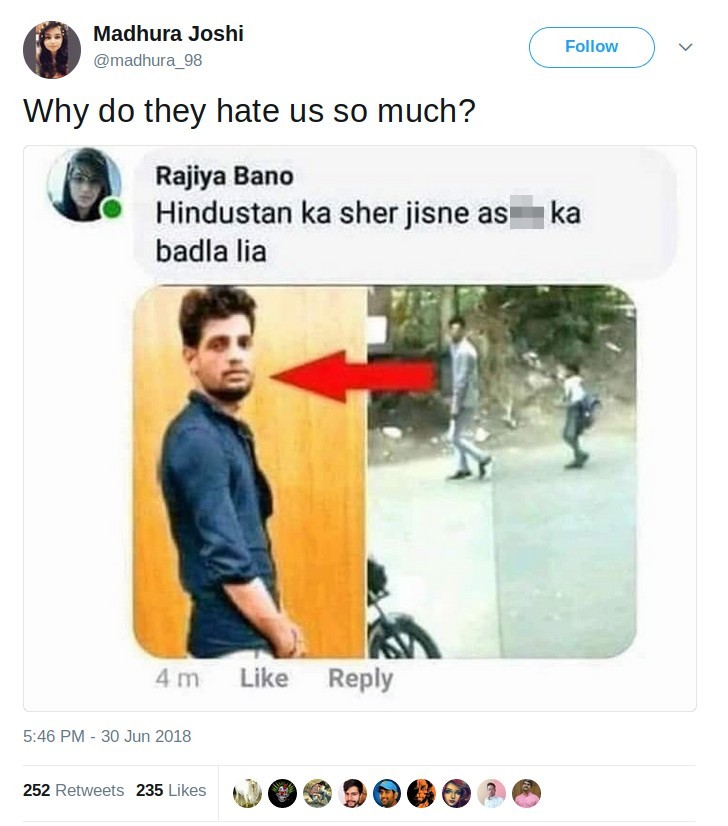 The post caused an outrage on social media with many latching on to it as an example of the reaction of Muslims to the Mandsaur rape. The post was written with an obvious intention to provoke and create a communal divide and it achieved its objective. Who is this Rajiya Bano with such spiteful views? Is it a real person or a fake account? Let us find out.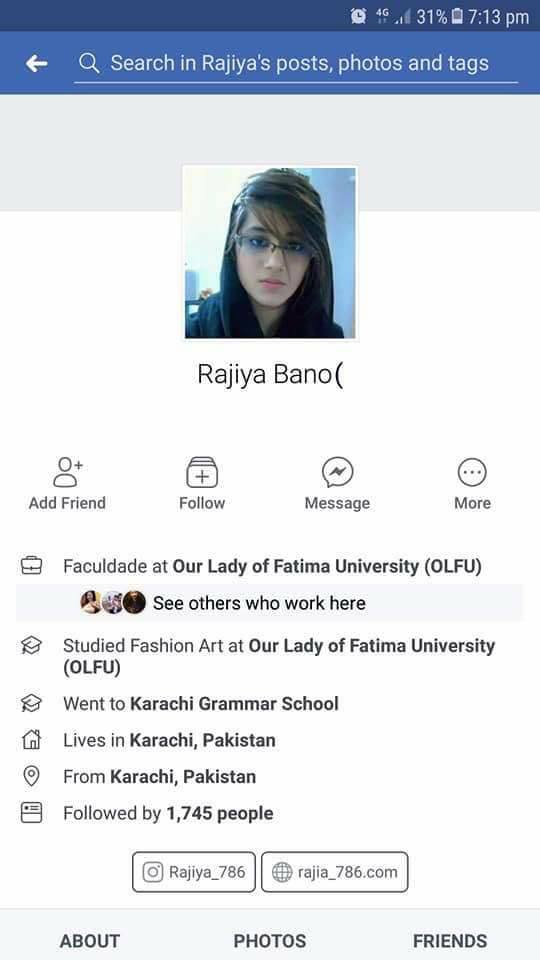 According to the Facebook profile, Rajiya Bano lives in Karachi, Pakistan and is a faculty member at Our Lady of Fatima University (OLFU). She also claims to have studied fashion art at the same university. There are many clues in the profile and the posts of this account that point to Rajiya Bano being a fake account.
1. What's in a name?
The most noticeable point at the first glance is that the correct spelling of the name should be "Raziya" and not "Rajiya". Many Hindi speakers may pronounce "z" as "j" as the alphabet doesn't exist in Hindi but for a Pakistani to do the same seems highly unlikely. One can argue that a misspelt name alone is not enough proof of a fake profile but what we discovered about "Rajiya Bano" via the said person's Facebook profile confirmed our suspicions.
2. A lifted profile picture
The photograph used by the account is a common profile picture that has been used for many years. This is a trend seen in many fake accounts where they use pictures floating on the Internet. Alt News had exposed an account giniromet which used the same tactics.
رازوں کی طرح اُترو مرے دل میں کسی شب
دستک پہ مرے ہاتھ کی کھُل جاؤ کسی دن pic.twitter.com/Z019xJhME0

— Urdu Ghazal ™ (@Pari4_u) October 31, 2017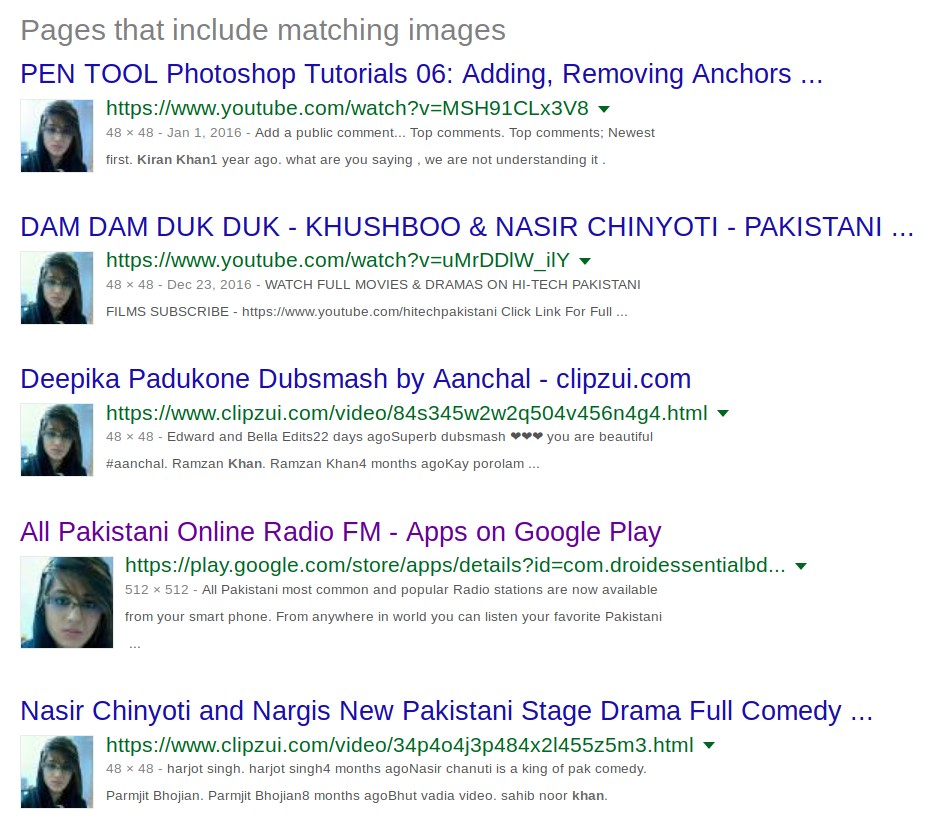 3. A Pakistani fluent in Hindi
A quick review of Pakistani Rajiya Bano's Facebook profile revealed several posts written in Hindi. This is yet another indicator of it being a fake profile created by an Indian.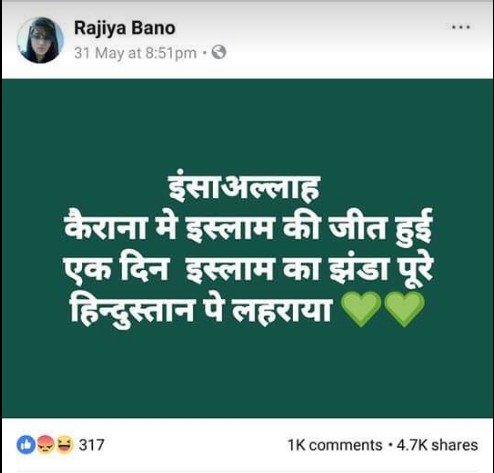 Also, notice the spelling error – "Inshallah" is spelled as "Insallah"
4. A fashion course in a medical university
The university where Rajiya claims to be teaching in Karachi does not exist in Pakistan. Our Lady of Fatima University (OLFU) is a University in Philippines that offers courses in medicine, nursing and dentistry.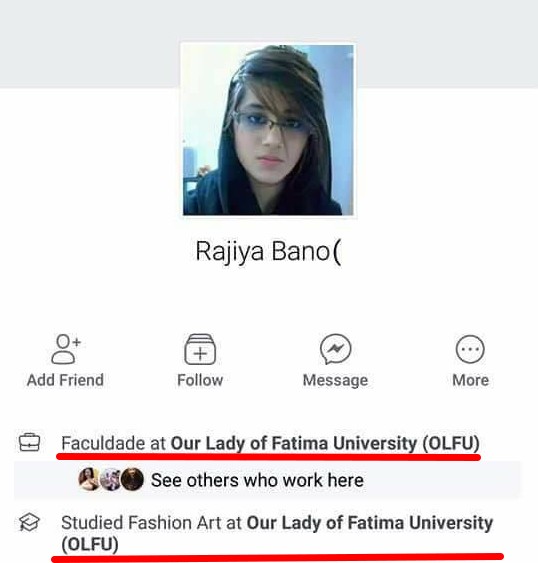 Rajiya claims to have studied Fashion there. Rajiya's Facebook profile also states that she has a faculty position at the university while claiming to live in Karachi, Pakistan.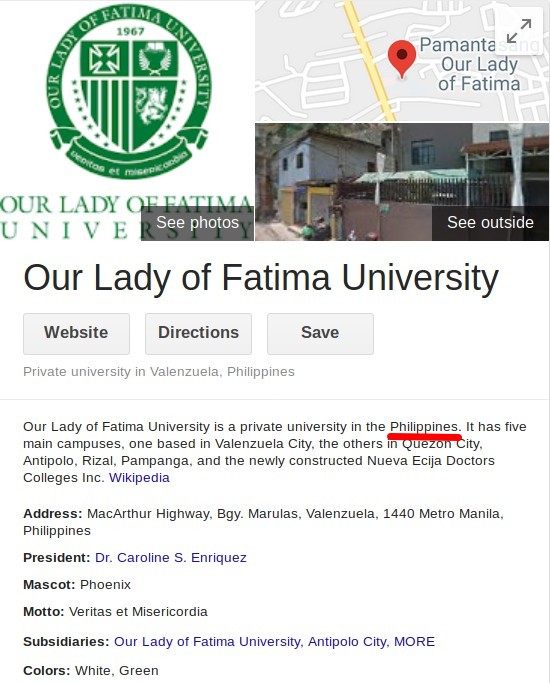 5. Hello Sharma ji
It was a Facebook post on May 20th that fully exposed our hate spewing Rajiya Bano and blew the cover of this fake profile. The replies to a post that asked "Kya haal hai doston" post has comments inquiring why has this person changed his name. In one of the comments, the person is addressed as "Sharma Ji", while in another comment this person is addressed as "Pawan". The person can be seen engaging with his friends in his new avatar. "Just wait and watch dear", said Sharma ji.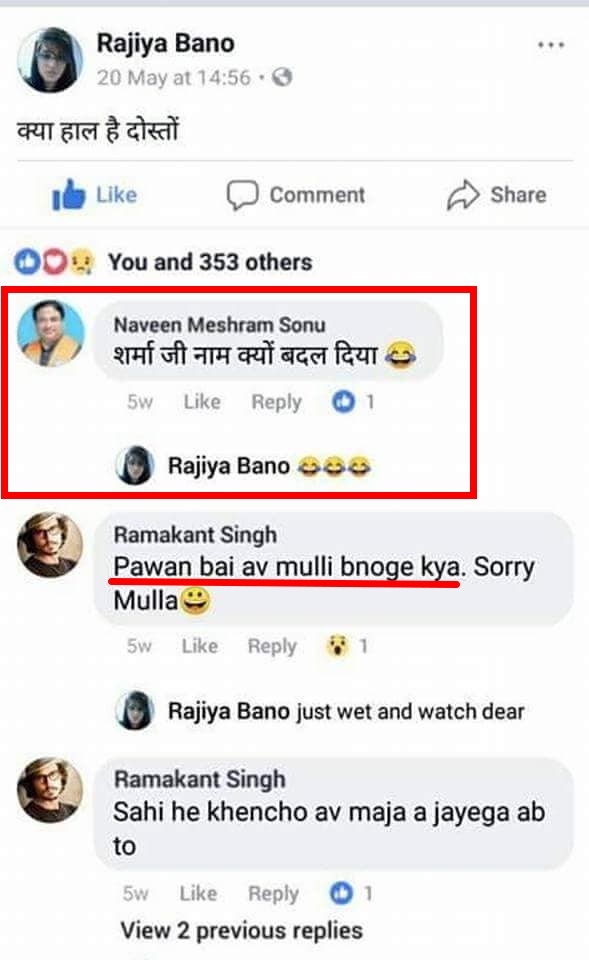 The fake profile of Rajiya Bano has now been deleted. Many unsuspecting social media users fell for his post and outraged about the reaction of Muslims to the Mandsaur rape. This person's agenda was sinister and he did not think twice about using a horrendous rape of a child to create communal tension. Watch out, the faker is still around on social media, probably cooking up new ways to fulfil his divisive agenda.
Donate to Alt News!
Independent journalism that speaks truth to power and is free of corporate and political control is possible only when people start contributing towards the same. Please consider donating towards this endeavour to fight fake news and misinformation.