Alleged CCTV footage that shows a man speaking on a phone call while charging his phone is viral. The video claims that the phone blasted on his ear when he took a sip of water. The video has been widely shared with a message in Marathi that says — "This is dangerous! Take care, everyone, while drinking and using your phone which is on charge. The brain seems to go in a shock."
खतरनाक आहे हे…..
प्रत्येकान काळजी घ्या. पाणी पित असताना आणि त्यात मोबाइल charging ला लावलेला….. जोरात मेंदूला शॉक लागलेला दिसतोय. खूप भयानक..KD pic.twitter.com/ZwBAxpSxKo

— किरण देशमुख(KD) (@Kirandnyanesh10) December 22, 2021
Pune-based Facebook page Lokmarathi posted this video and so did several other FB users.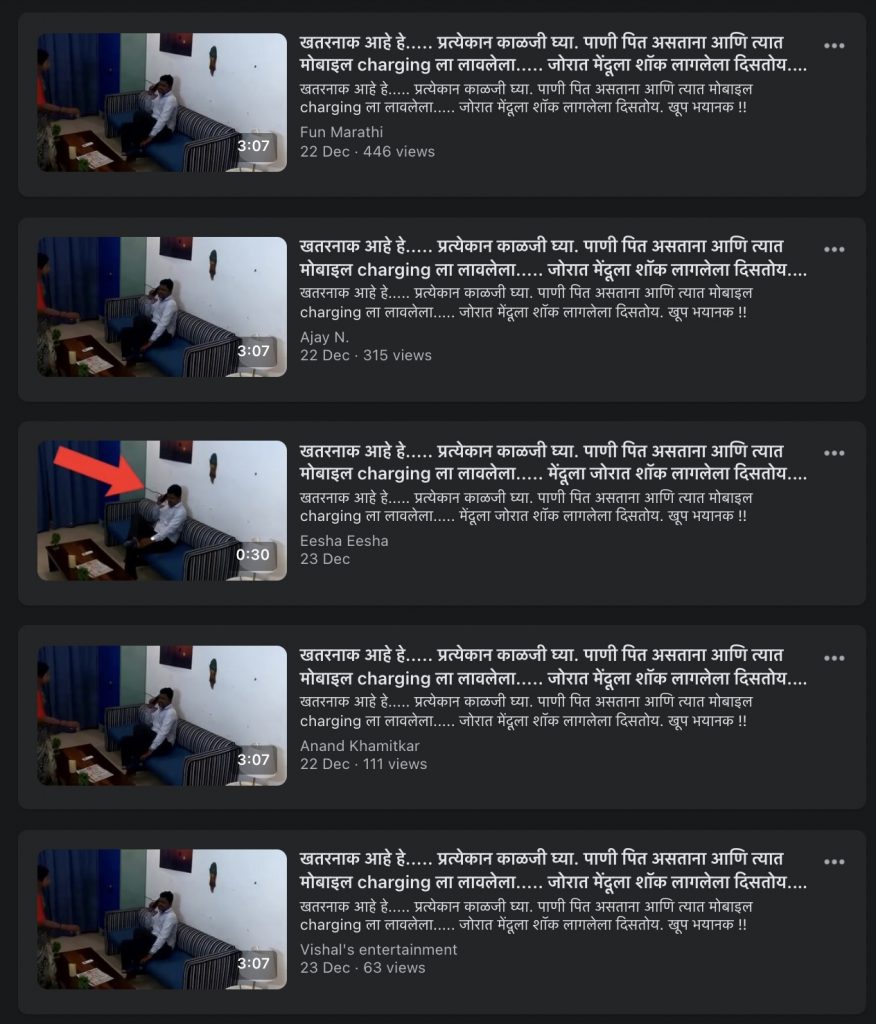 The video has also been shared on Twitter and YouTube.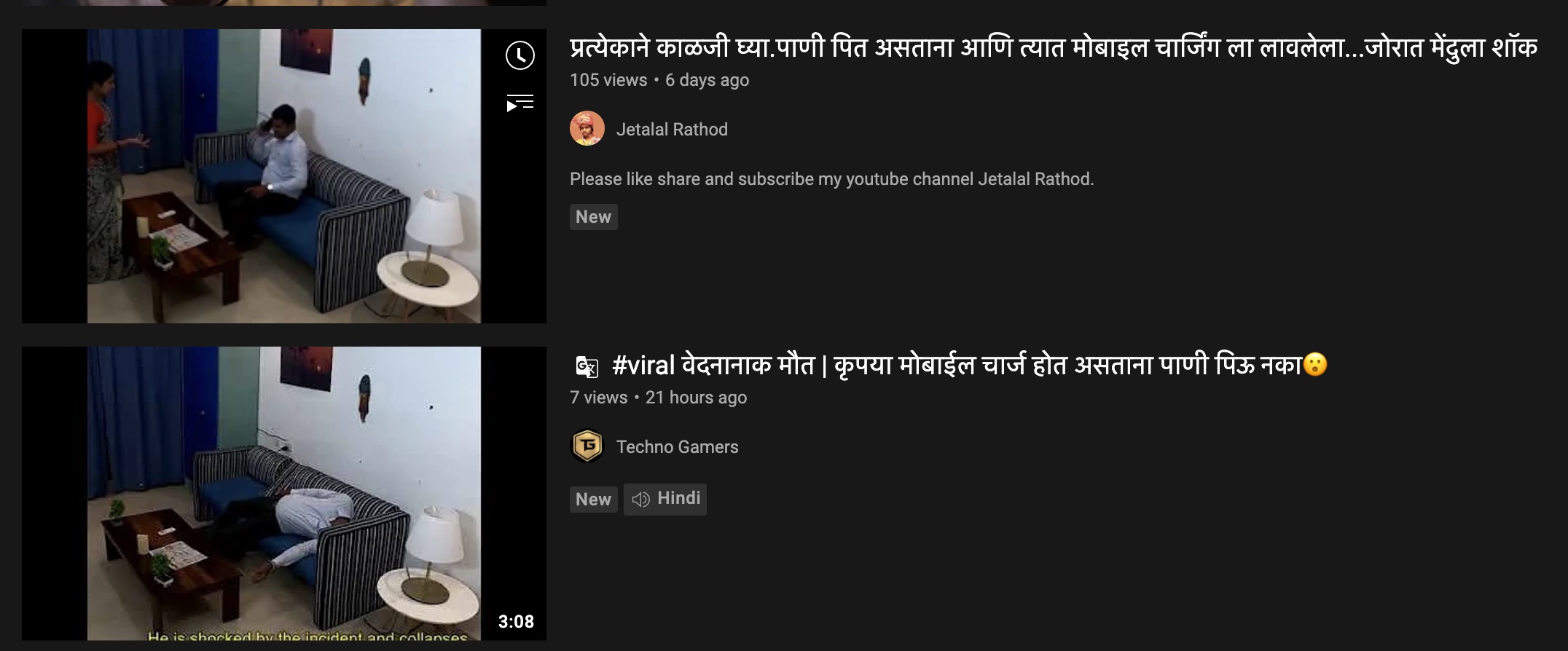 The video was posted by IPS Rupin Sharma as well. He later took it down.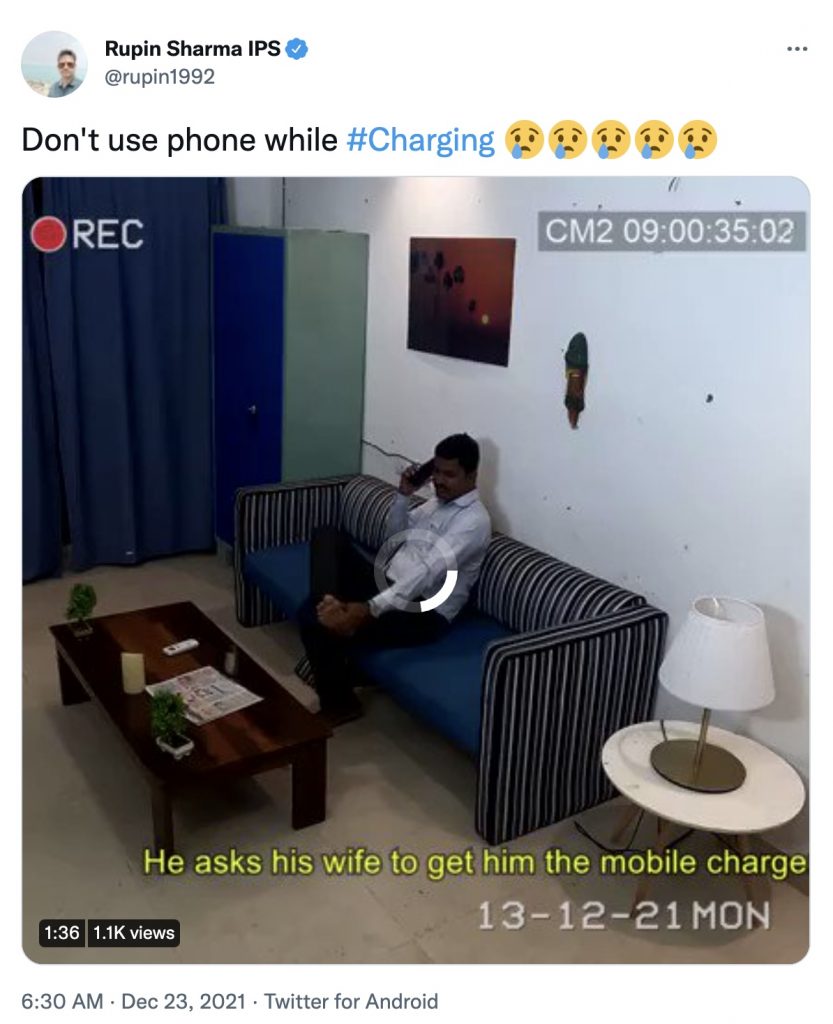 Staged video
This is yet another incident of a staged video going viral as a real incident. A clipped version of the complete video is circulating online.
The full video was posted by badminton player Gutta Jwala. The caption started with 'Be Careful' and upon clicking 'view more' the following disclaimer can be read — "Thank you for watching! Please be aware that this page features scripted dramas and parodies as well. These short films are for entertainment & educational purposes only!" This video gained close to 5 lakh views.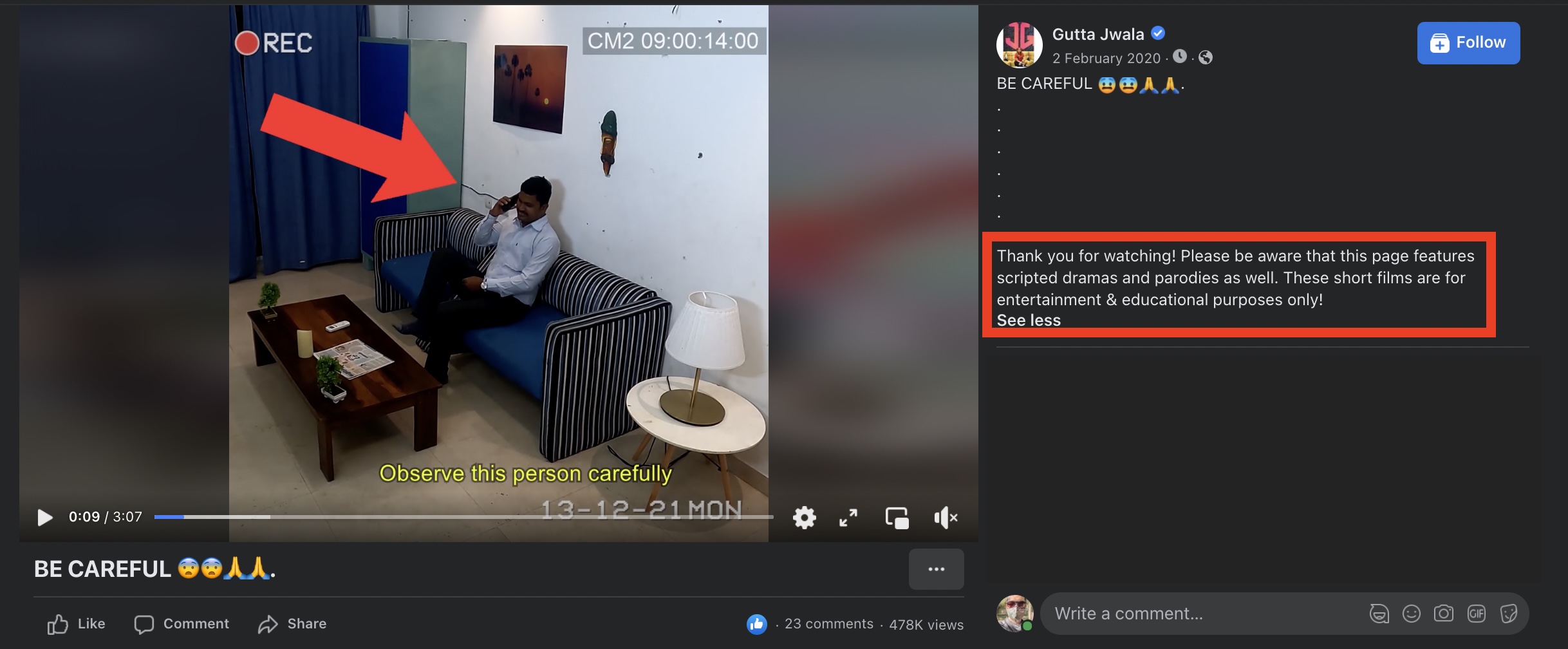 Readers should also observe that the claim of the 'blast' has only been made vis subtitles. There is no actual blast taking place in the video.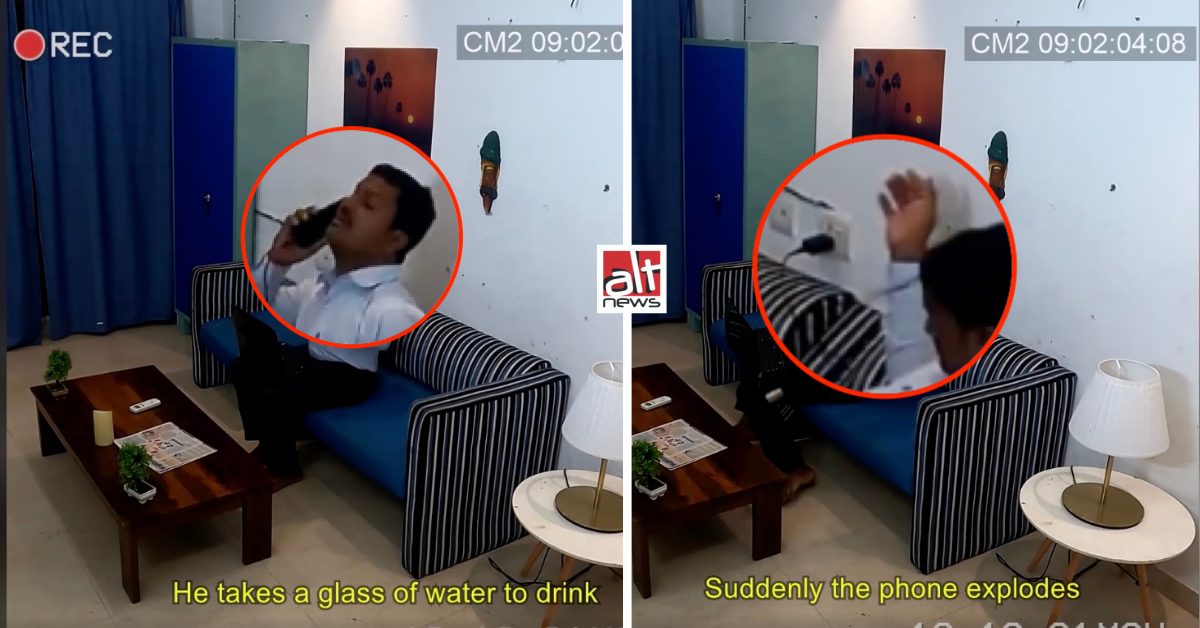 To sum it up, yet another scripted video was clipped and shared without a disclaimer on social media. It is worth pointing out that the creators of such videos have time and again failed to include proper and legible disclaimers in the videos to make it known the depicted incident is staged.
Donate to Alt News!
Independent journalism that speaks truth to power and is free of corporate and political control is possible only when people start contributing towards the same. Please consider donating towards this endeavour to fight fake news and misinformation.