Several social media users have shared a 90-second video on Facebook. The clip shows policemen, their mouths covered with masks, apprehending a man walking down a street. A medical officer takes the man's temperature while another puts a mask on his face. The cops lift the man, put him in an ambulance and take him away. Facebook user Saheed Baba Jivan Singh Ji posted the viral video and wrote, "Coronavirus patients arrested by Punjab police and a team of doctors from all over the world. Note- Please check this out in Ludhiana." This video has been viewed over 6,000 times.
[Translated from ਰੌਨਾ ਵਾਇਰਸ ਦੇ ਮਰੀਜ਼ ਨੂੰ ਪੰਜਾਬ ਪੁਲੀਸ ਤੇ ਡਾਕਟਰਾਂ ਦੀ ਟੀਮ ਨੇ ਕੀਤਾ ਗਿਰਫਤਾਰ ਸਾਰੀ ਦੁਨੀਆੰ ਦੇ ਡਾਕਟਰਾਂ ਤੇ ਪੁਲੀਸ ਵਿੱਚੋਂ ਸਭ ਤੋਂ ਵਧੀਆ ਸਾਡੀ ਪੰਜਾਬ ਪੁਲੀਸ ਤੇ ਡਾਕਟਰ ਨੋਟ :- ਇਹ ਚੈੱਕ ਨਾਕੇ ਲੁਧਿਆਣੇ ਵਿੱਚ ਜ਼ਰੂਰ ਲਗਾਓ]."]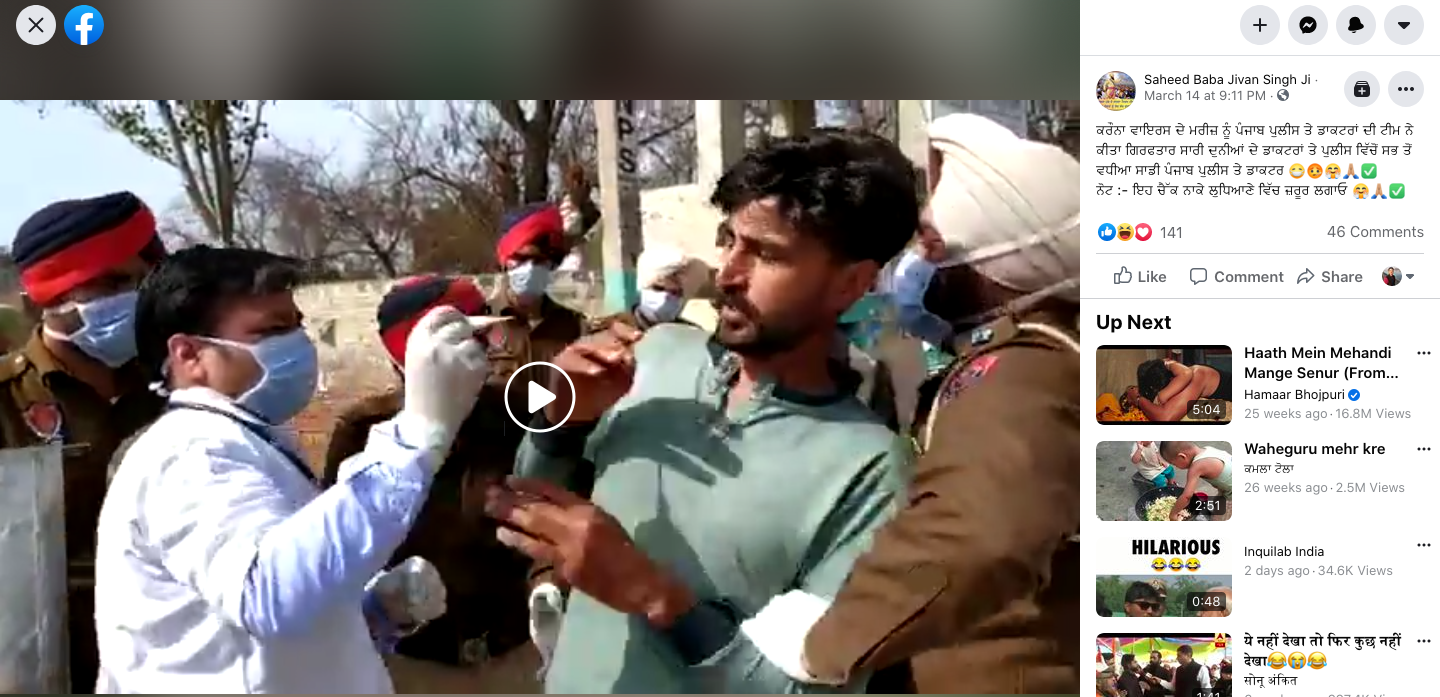 Another Facebook user shared the viral video and wrote in Hindi, "When Punjab government learnt that this person returned from abroad and he showed symptoms of coronavirus they made him come outside his home and took him to hospital. See how they took him to hospital."
[Translated from जब punjab govt. को पता चला कि एक व्यक्ति विदेश से लौटा है और उसमें कोरोना वायरस के लक्षण दिख रहे है, तो उसको बहाने से घर के बाहर बुला कर हॉस्पिटल ले जाया गया।हॉस्पिटल कैसे ले जाया गया, देखे।]
Alt News has received several requests to fact-check the viral video on WhatsApp (+91 76000 11160) and on our official Android application. This claim was massively shared on Facebook.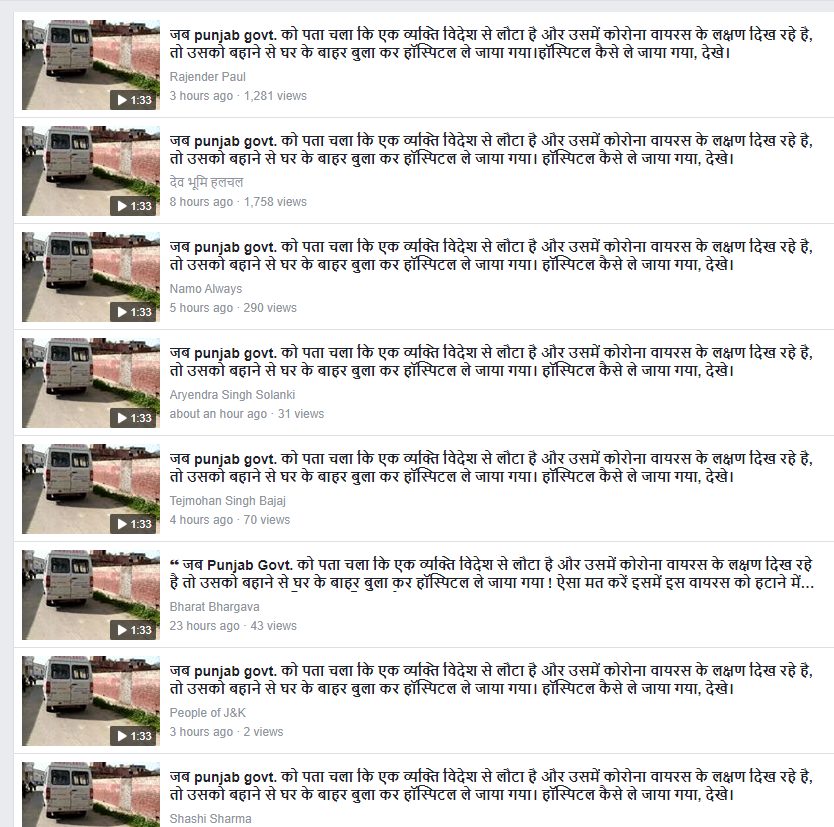 Fact-check
Finding the location
At 1:16 mark, the ambulance's number plate – PB31 H 9195 – is revealed in the viral video.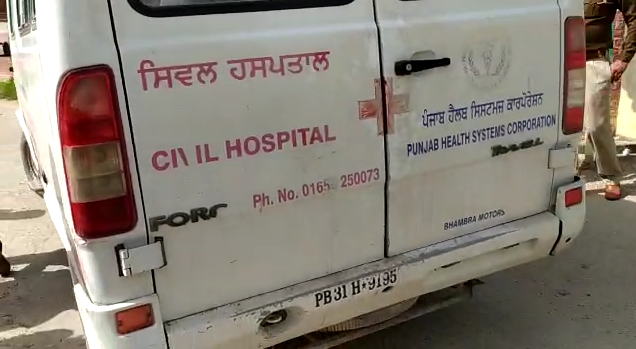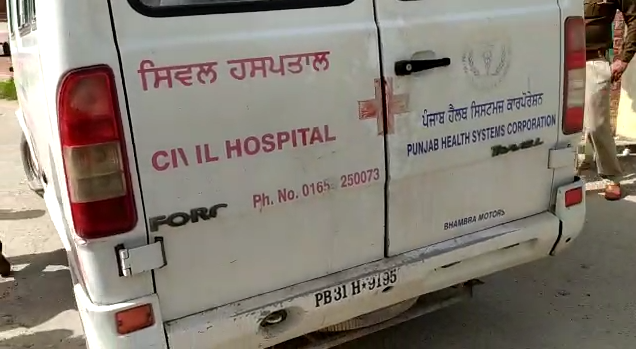 Alt News searched the number plate and found that the ambulance is registered at the District Transport Office Mansa. Coverfox, an insurance company, also states that PB31 code is for Mansa. Keeping this information in mind, Alt News performed a keyword search on Twitter and found a fact-check report of Vishwas News.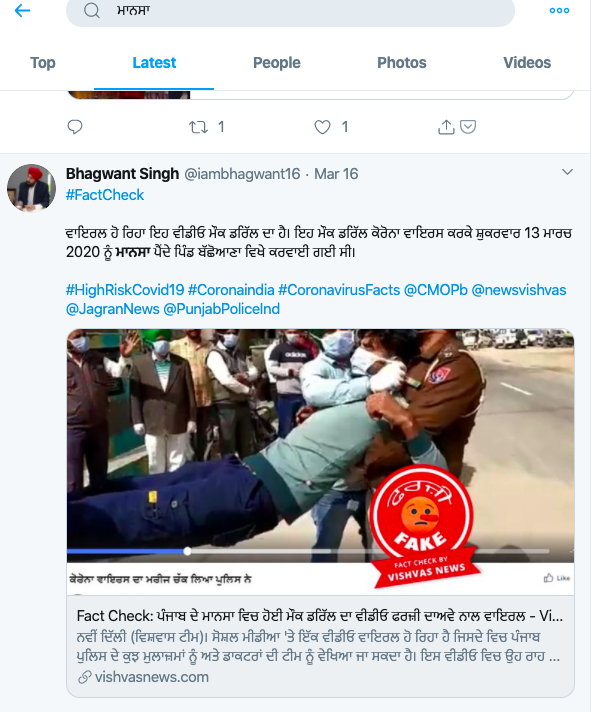 Vishwas News report has cited a Punjabi Jagran report from March 13 which states that Rapid Response Team, comprising doctors and police, conducted a mock drill to tackle a coronavirus patient in Buladha village, 26 km from Mansa.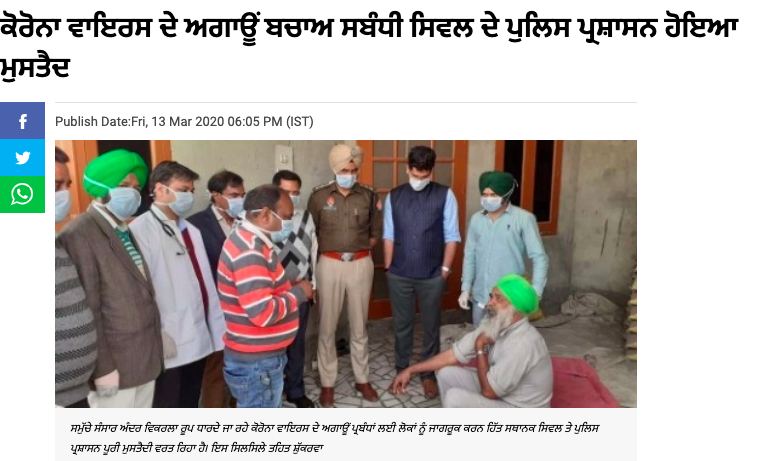 Visual analysis
Alt News compared the people in the viral video with the image in Punjabi Jagran (rightmost image) and identified three people who appear in both the clips.


At the 26-second mark, we notice a doctor recording the drill on his phone and the man in the yellow shirt without a mask can be seen smiling. Thus, further suggesting that the video does not represent a real incident.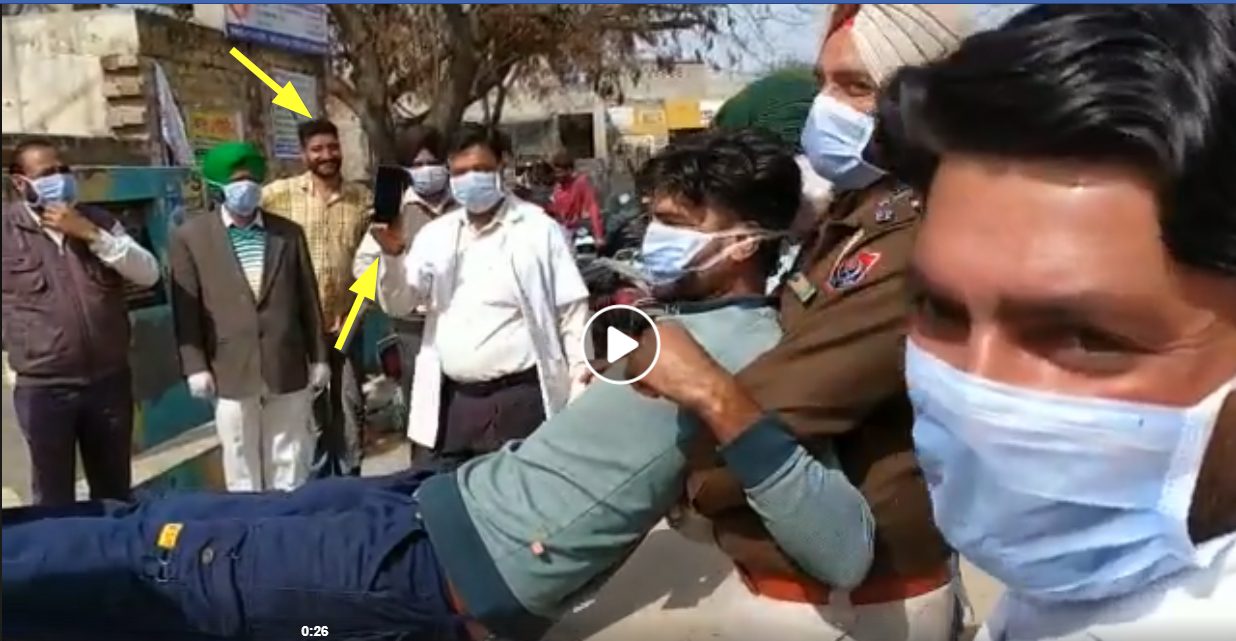 On March 14, Facebook page District Public Relations Office Mansa addressed the viral misinformation and clarified that the video doing the rounds represents a mock drill.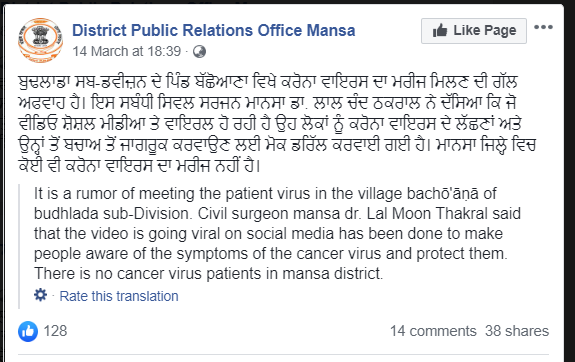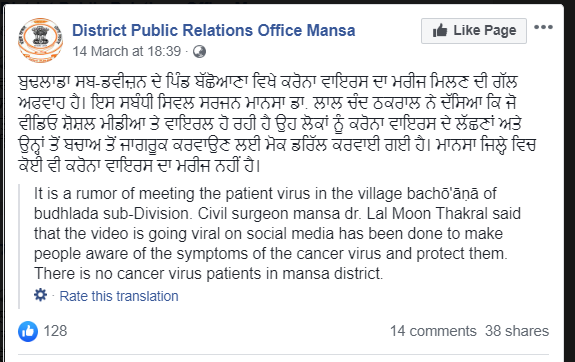 Therefore, a mock drill video of Punjab police apprehending a suspected COVID-19 patient has been shared as a true event.
Donate to Alt News!
Independent journalism that speaks truth to power and is free of corporate and political control is possible only when people start contributing towards the same. Please consider donating towards this endeavour to fight fake news and misinformation.