A minute-long video clip of a woman being physically assaulted is viral on social media. It is being shared with the claim that this is the condition of a Hindu woman who is 'madly in love' with a Muslim man.
A Twitter account that claims to be affiliated with godman Kaalicharan Maharaj shared the clip on the platform. The video has a text superimposed on it that says, "Plight of a Hindu woman who is madly in love with a Muslim man. Just not in India, the condition is the same in the UK (America) as well. Hindu women are suffering because of their naivety."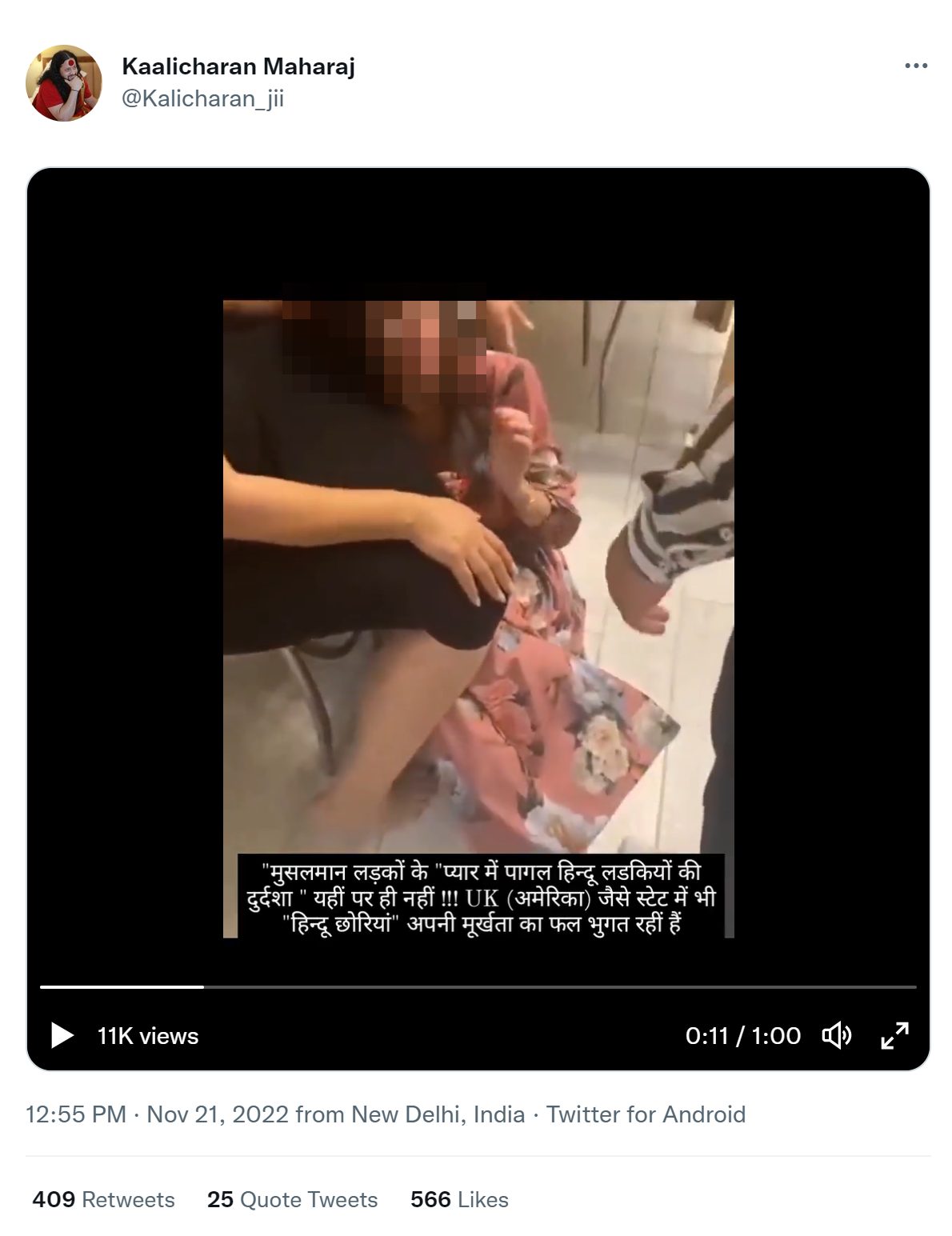 Another user, Sandeep Deo quote-tweeted Kalicharan Maharaj's tweet and wrote in Hindi, "Hindus, show this to your daughters and explain! There is no use of crying later! They are Asuras (demons), and there can be no alliance of Devas (gods) with Asuras!"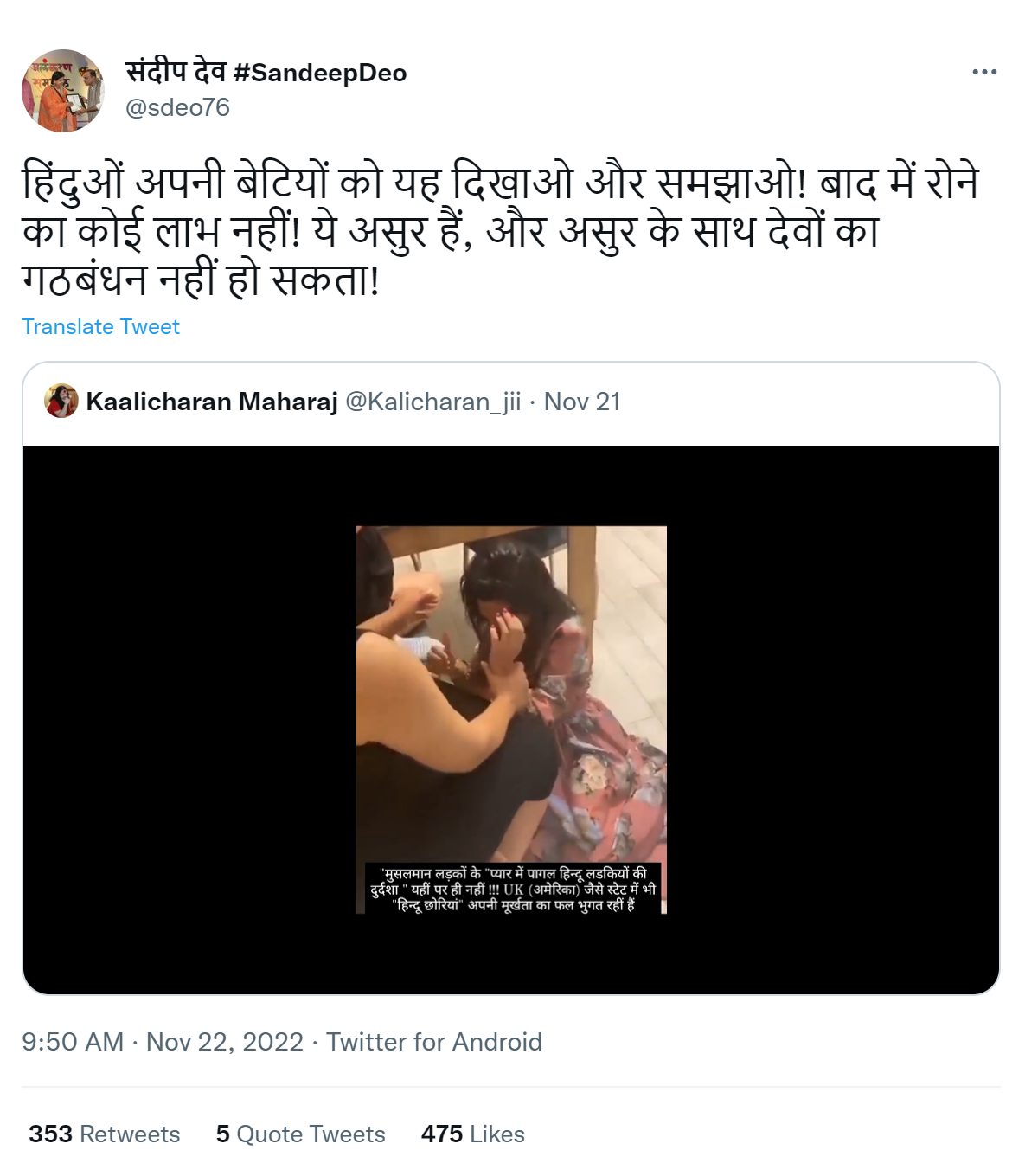 Twitter user Gaurav Gupta also shared the clip on Twitter with similar captions.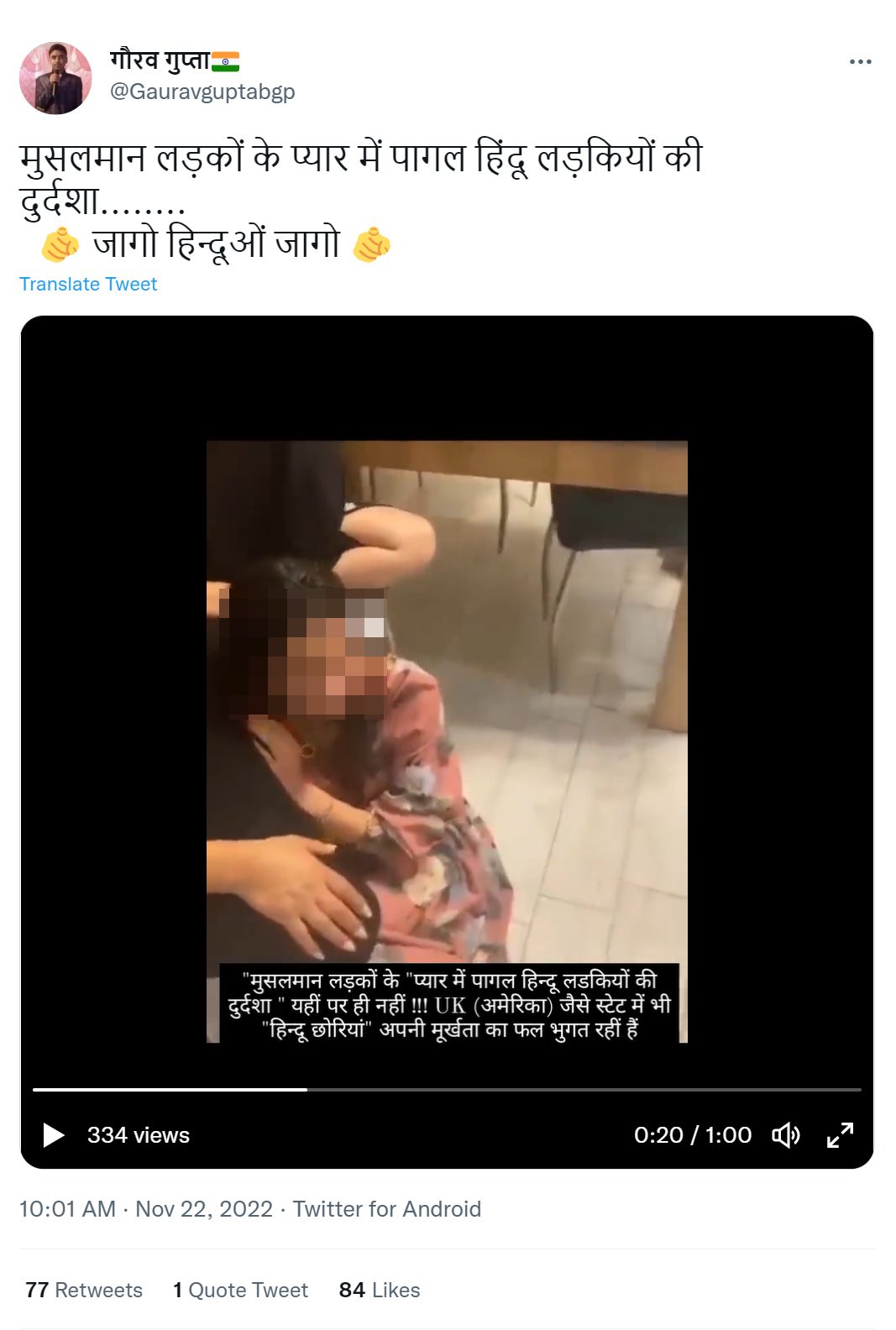 The video was previously viral on social media in May, 2022 with similar captions.
Fact-check
Alt News broke down the video into key-frames and performed a Yandex reverse image search on the stills. Upon doing that we came across a post from July 2021 on the Russian social media website VK. The user wrote that the woman attempted to elope with her boyfriend and was caught. The people beating her are her family members.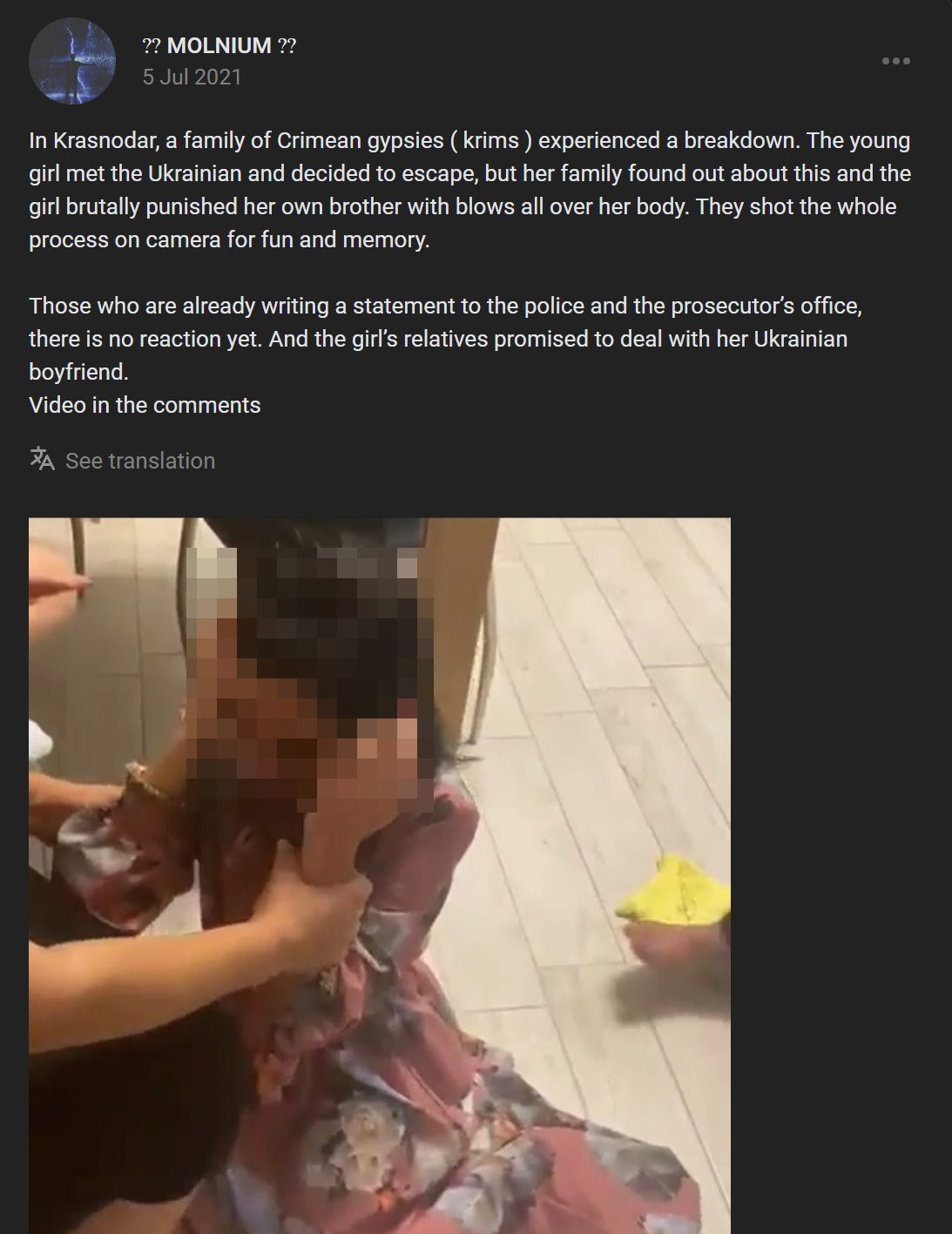 A post on Pikabu says that the woman met with a guy from Ukraine on the internet and fell in love. She wanted to run away to him but she could not. The people kicking and slapping her are her family members. The post also mentions that the videos were shared on Instagram by a friend of the victim.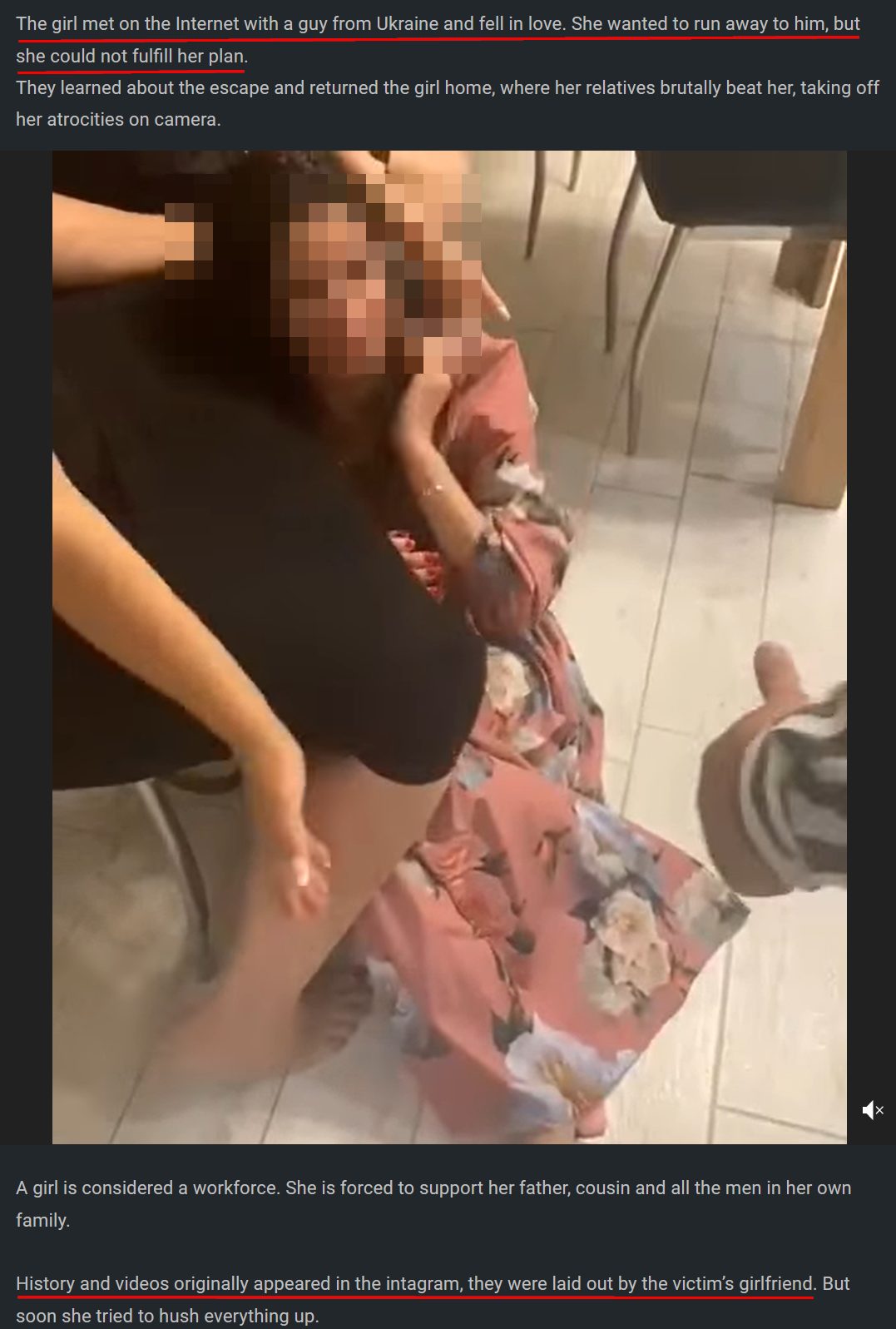 Back in May when the video was viral with a similar claim, Alt News co-founder Mohammed Zubair spoke with the friend of the victim who informed us that both the woman and her boyfriend were Muslims. The man beating her up is her step-brother. There were other issues involved as well, like differences between the two families.
On reaching out to @/insta.diva.shop on instagram, she informed that both the girls and the boys family were Muslims (крымские цыгане – Crimean gypsies).
Also the guy who beat her up was her step brother. Both the families had differences even before the girl was born. pic.twitter.com/SfHR04PeZ1

— Mohammed Zubair (@zoo_bear) May 11, 2022
To sum it up, a video of a Muslim woman in Russia being physically assaulted by her family members for attempting to elope with her boyfriend has been falsely shared with the claim that the video is a Hindu woman tortured by Muslims.
Donate to Alt News!
Independent journalism that speaks truth to power and is free of corporate and political control is possible only when people start contributing towards the same. Please consider donating towards this endeavour to fight fake news and misinformation.