A video of paratroopers descending from fighter aeroplanes is widely circulating on social media with the claim that it depicts the ongoing Russian military operations in Ukraine.
Russian military paratroopers land in Ukraine, near Kharkov.#Ukraine #Russia #RussiaUkraine #war pic.twitter.com/cNzCLZd7BN

— Majharul Md (@majharul_00) February 24, 2022
The video was also broadcast by Zee News, TV9 Kannada and News24.
This slideshow requires JavaScript.
Columnist Abhijit Iyer Mitra quote-tweeted a tweet claiming the video depicts Russian paratroopers landing near Kharkiv.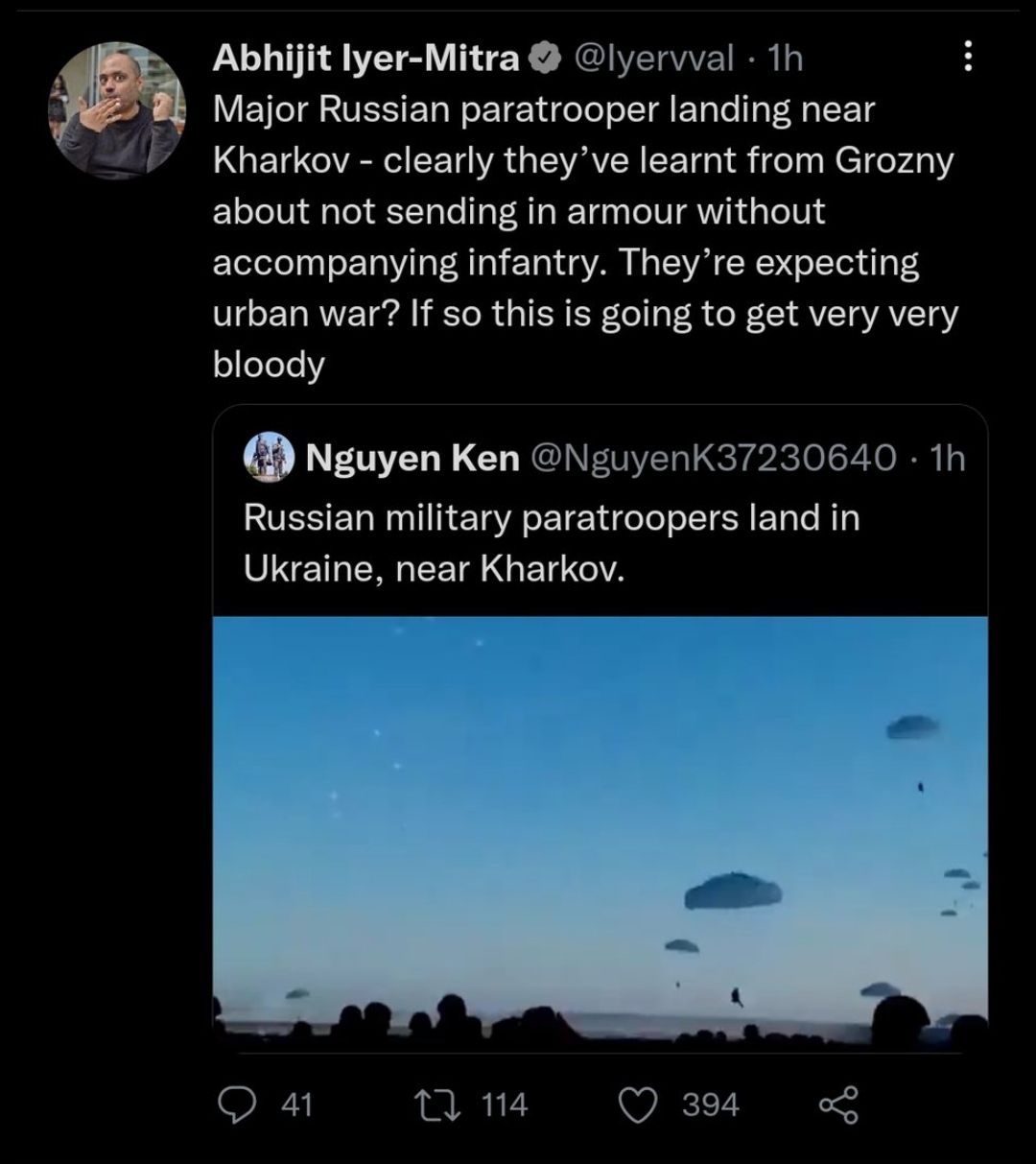 The video has been shared by social media users across the world.
Russian military paratroopers land in #Ukraine, near #Kharkov #russian #TerceraGuerraMundial #rusia #ucrania pic.twitter.com/jPzpeQpOzt

— Sapo Perro (@sapoperroo) February 24, 2022
It is also widespread on Facebook.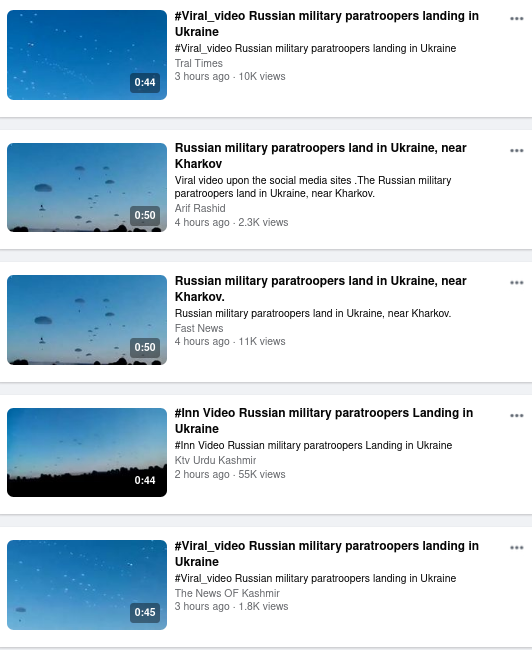 Old video
Alt News broke the video into multiple keyframes and reverse-searched them on Yandex. One of the results took us to a website where a screenshot of the video was visible, although the video could not be played. It was uploaded in 2019.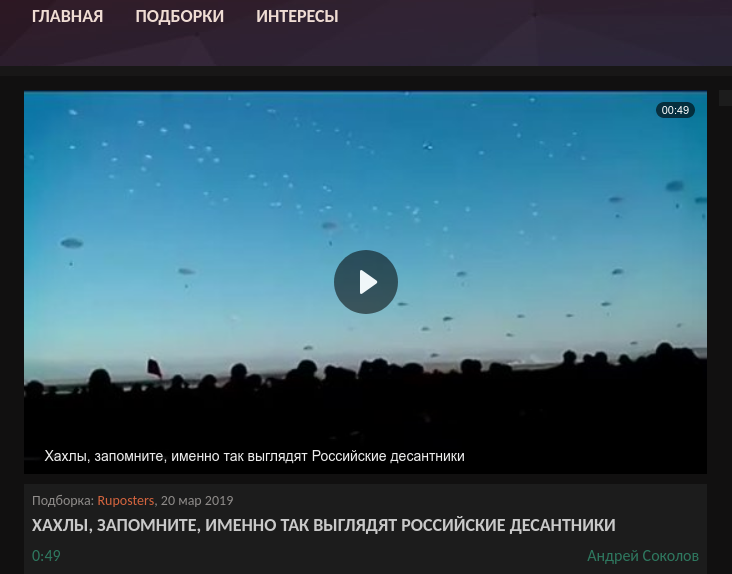 The video was uploaded with a Russian caption that roughly translates to, "This is what Russian paratroopers look like." We searched the caption on Twitter and came across a user who reshared the same video in 2016 uploaded by another user. We went to the latter's account and found that he had tweeted the video on September 2, 2016. He claimed that it was shot in Rostov, Russia.
Десантирование под #Ростов #ВоздушноДесантныеВойска pic.twitter.com/rfjchqFO5g

— Василий Белов (@BeloFFRus) September 4, 2016
Facebook page 'Made in Russia' had also shared the same video a few days later. The page also said that the video was shot in Rostov but claimed it is from 2014.
Massive air desant in Rostov region from 17 Ilyushin Il-76 air…

Massive air 'desant' of Russian VDV airborne troops (around 2000 paratroopers) in Rostov region from 17 Ilyushin Il-76 aircraft. Each Il-76 can take 126 paratroopers ('desantnik'). Year 2014.
'VDV' or Russian Airborne Troops currently go through enlargement from 35 000 in 2014 to 72 000 by 2019. VDV is the strategic reserve of the Supreme commander and subordinate to the President of Russia. The only heavily mechanized airborne capable force in the world.

Engagements:
Battle of Lake Khasan (1938) vs Japan
Battles of Khalkhin Gol (1939) vs Japan
World War II
Nagorno-Karabakh War
Soviet war in Afghanistan
First Chechen War
War of Dagestan
Second Chechen War
2008 South Ossetia war
2014 Crimean crisis
(Reportedly) War in Donbass
(Reportedly) Syrian civil war

Made in Russia's album dedicated to VDV: https://www.facebook.com/pg/madeinrussianfederation/photos/?tab=album&album_id=614166625403697

Массовое десантирование под Ростовом "Таганрог". Десантирование происходило с 17 самолётов Ил-76. 2014 год.
#ВДВ #VDV #Десант #RussianAirborne #Airborne

Posted by Made in Russia on Sunday, 18 September 2016
Thus, an old video of paratroopers descending from fighter jets is circulating on social media with the false claim that it depicts Russia's ongoing military operations in Ukraine.
Donate to Alt News!
Independent journalism that speaks truth to power and is free of corporate and political control is possible only when people start contributing towards the same. Please consider donating towards this endeavour to fight fake news and misinformation.