A CCTV footage from a hospital that shows the staff thrashing a patient behind curtains is being circulated on WhatsApp. It is being shared with the claim that the government is paying hospitals for killing people in the name of COVID-19. The clip is viral on WhatsApp in the name of Bengaluru's Oxford Hospital.
[Disclaimer: The video may be distressing for some.]
The above clip video has been shared with English and Kannada audio notes on WhatsApp. The English audio says, "There is a hospital called Oxford University Hospital in Anneka close to Bannerghatta (Bengaluru). So people get admitted for surgery or any health-related issues, suspecting Corona… They get them admitted and they don't give them proper treatment and they kill them. Once they die, the government gives money to the hospital… About 5 to 7 lakhs. So every day, they're killing like five to seven people. So somehow hidden cameras… and people have taken videos and it's now gone viral. [sic]"
Another narrator says in Kannada, "Share this video! After this video, we don't know if we should call doctors God or Devil. Please watch this video and share with friends… the way they are killing people by saying the patient has corona, they put them on a ventilator and after 4-5 days they kill them… Please share this with all."
Alt News has received multiple verification requests for the video on our WhatsApp helpline number (76000 11160). Readers can also send queries on our mobile application. (Android, iOS)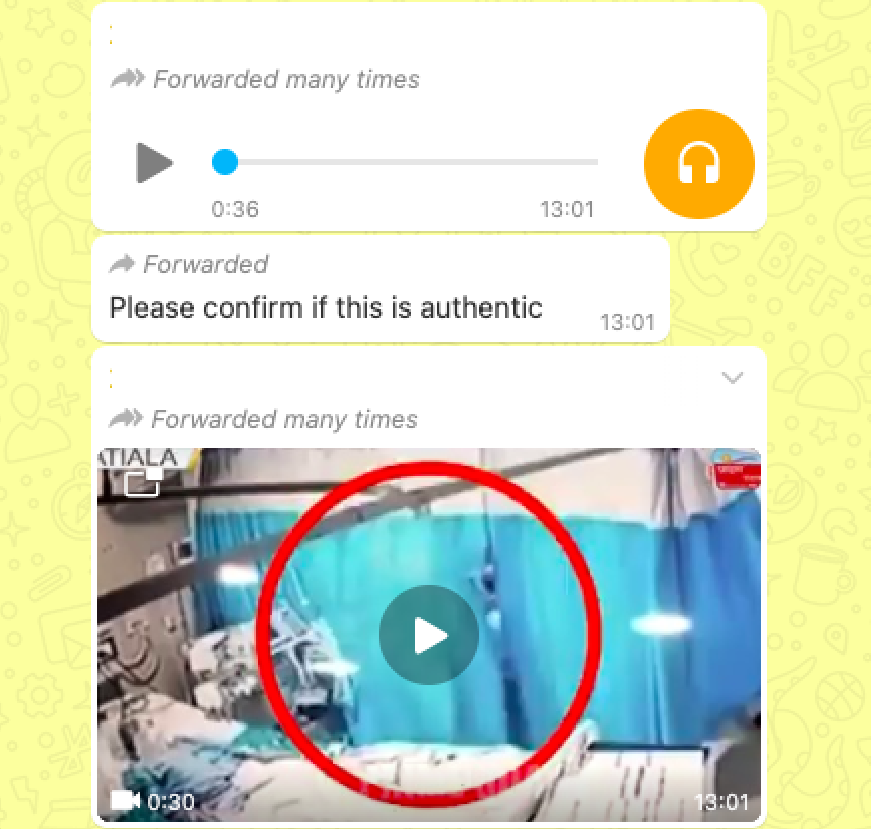 Old video, false claim
Alt News noticed that the top left corner of the video identifies the location as Patiala, Punjab.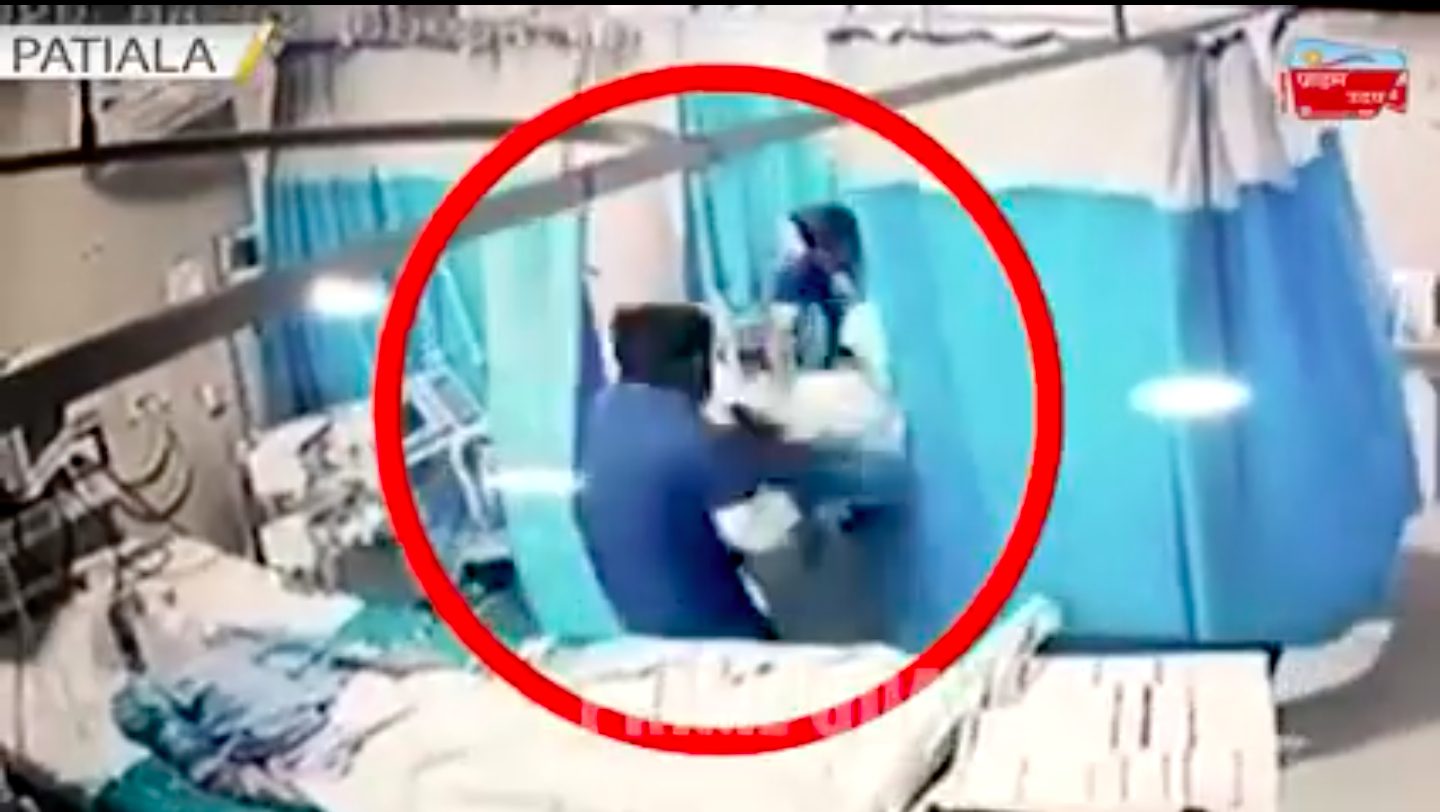 The Tribune had reported the incident in August 2020. Gurdeep Singh and Mohammed Rahul, staff members at Prime Hospital, thrashed a patient suffering from depression on August 21 According to Amar Ujala, the victim was admitted because he was suffering from depression after his mother's demise.
The Tribune reported both culprits were arrested and booked under Section 323 (Punishment for voluntarily causing hurt) and Section 342 (Punishment for wrongful confinement) of the IPC.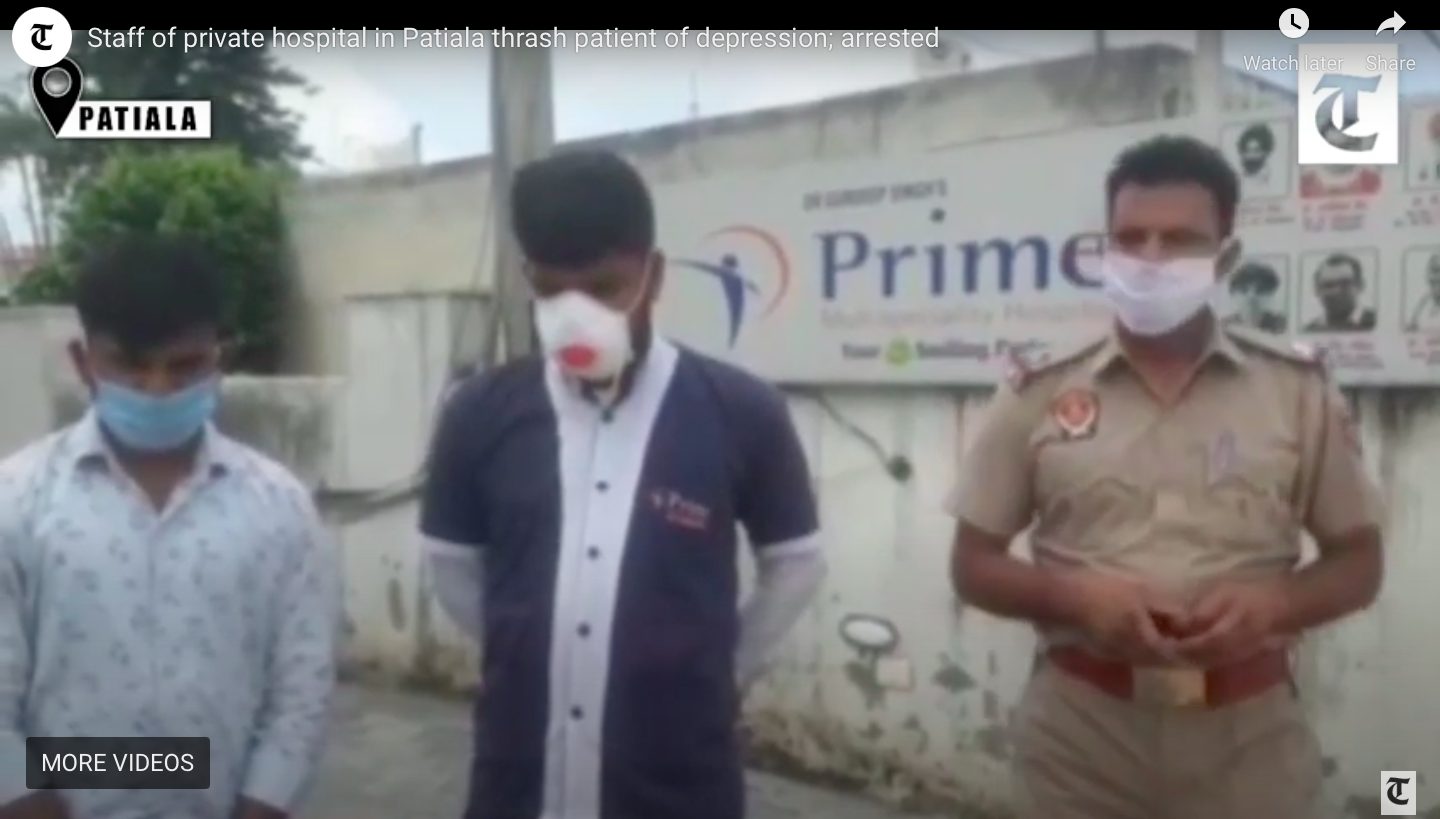 To conclude, a video from Patiala was shared with the false claim that hospitals are killing patients to get funds from the government amidst the ongoing pandemic.
Another video viral among Kannada users
A 30-second video package is being shared with a similar claim. The video begins with a masked woman giving a bite to NewsFirst Kannada. In the opening 17-seconds she says, "… Daily seven are dying… are being killed people! They are not dying, they are being killed. Please take immediate action. [Breaks down in tears] Please save people! I lost my father."
The interview was aired on April 22 by NewsFirst Kannada. The video is from Bengaluru's Oxford Hospital. The woman's bite begins around the 2:40 mark. The part in the viral video begins from the 3:58 mark. The woman is in a state of distress after losing her father and she can be seen blaming the hospital for his death.
After the women's bite, a video of a man wearing a medical mask can be seen choking a patient is played followed by the viral video which was earlier debunked in this report.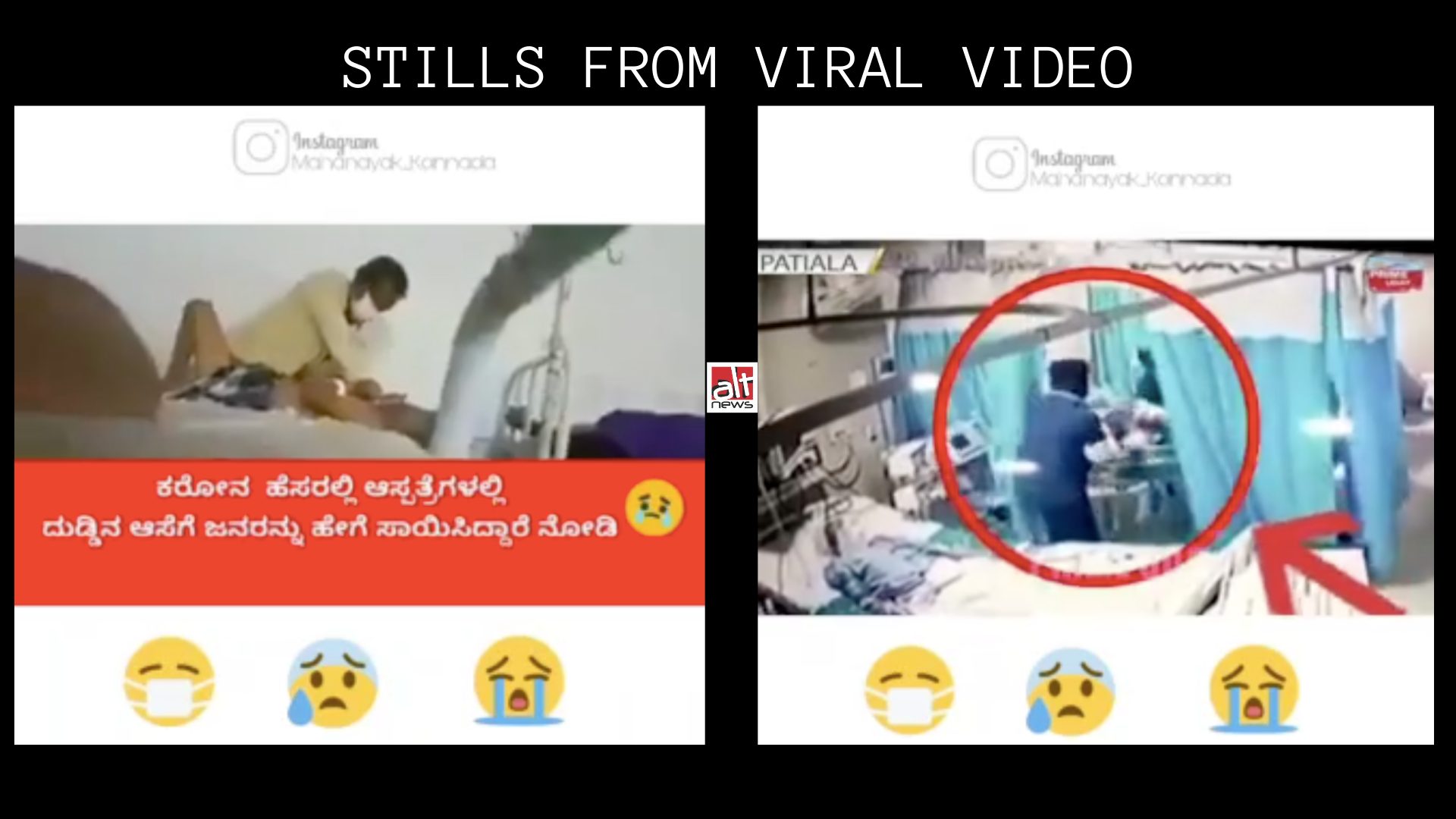 The video of a man choking another is from Bangladesh and was debunked by Alt News last year. Our report found that the same clip was viral in Bangladesh with the claim that a son was strangling his sick father to death. But a few other users also claimed that the son was force-feeding medicine to his father.
Donate to Alt News!
Independent journalism that speaks truth to power and is free of corporate and political control is possible only when people start contributing towards the same. Please consider donating towards this endeavour to fight fake news and misinformation.