The World Health Organisation has declared the new SARS-CoV-2 variant B.1.1.529 as a "variant of concern". It has been named Omicron and its first incidence was reported to WHO from South Africa on November 24.
Around December 2, several social media users shared an alleged movie poster with the title 'The Omicron Variant'. Bollywood director Ram Gopal Verma also shared the poster.
Believe it or faint ..This film came In 1963 ..Check the tagline 😳😳😳 pic.twitter.com/ntwCEcPMnN

— Ram Gopal Varma (@RGVzoomin) December 2, 2021
Actor Gautam Rode and Christian-conservative Carmine Sabia also shared it.
What are the odds 😳… this movie released in 1963! #OmicronVariant pic.twitter.com/Ny2Z6l5awJ

— Gautam Rode (@gautam_rode) December 2, 2021
This is a legit movie from the 1960s. #Omicron. pic.twitter.com/JNNaxAlA0G

— Carmine Sabia (@CarmineSabia) December 1, 2021
There is another alleged poster for the movie with the same title. US-based Twitter user Christopher Miller posted it, gathering over 1,000 retweets.
The Omicron Variant sounds like a 60's sci-fi movie pic.twitter.com/CAAZJaRtqm

— Christopher Miller (@chrizmillr) November 27, 2021
Image verification
Readers should note that there is no movie titled 'The Omicron Variant'. However, there is a 1963 science fiction movie titled 'Omicron'. The movie's plot on Internet Movie Database (IMDb) states, "An alien takes over the body of an Earthman in order to learn about the planet so his race can take it over."
Image 1: The poster shared by Ram Gopal Verma was made by writer Becky Cheatle from Virgin Media Ireland. She posted three images and wrote, "I Photoshopped the phrase "The Omicron Variant" into a bunch of 70s sci-fi movie posters #Omicron".
I Photoshopped the phrase "The Omicron Variant" into a bunch of 70s sci-fi movie posters #Omicron pic.twitter.com/1BuSL4mYwl

— Becky Cheatle (@BeckyCheatle) November 28, 2021
The poster made by Chatetle is based on a 1974 movie called 'Phase IV.' The plot on IMDb states, "Desert ants suddenly form a collective intelligence and begin to wage war on the inhabitants. It is up to two scientists and a stray girl they rescue from the ants to destroy them." In the following image comparison, readers should notice the identical hand and names of cast members on the posters.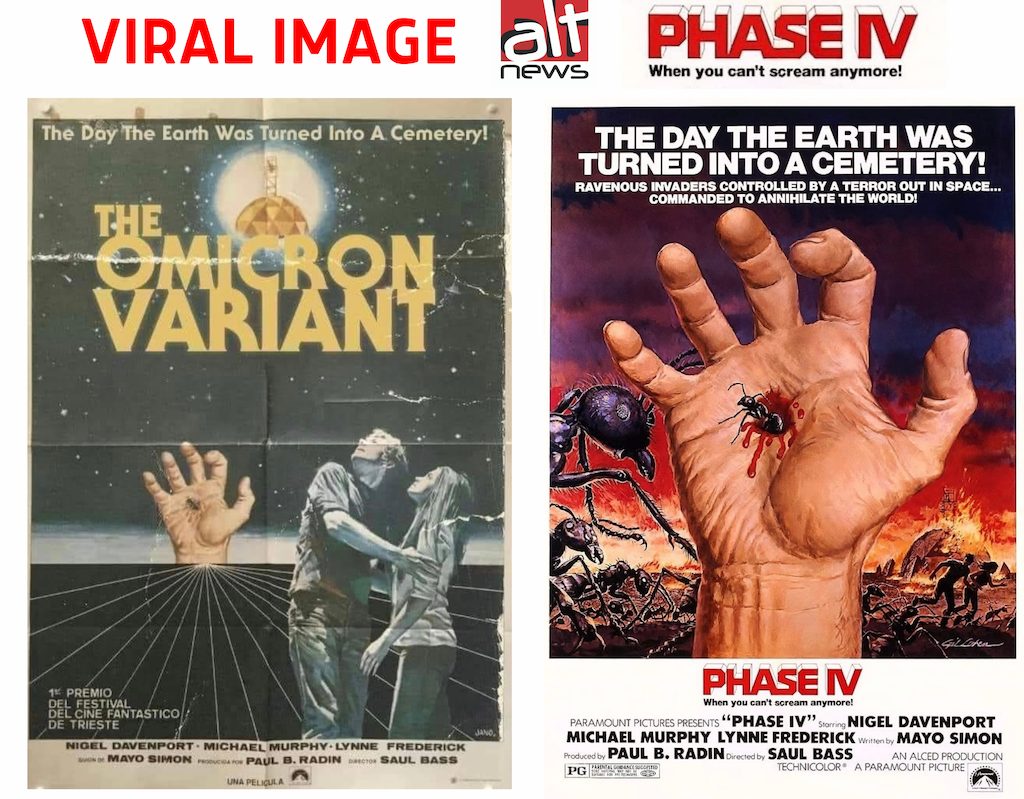 Image 2: This poster shared by Miller, just like the first image, is based on another movie — the 1966 film 'Cyborg 2087'.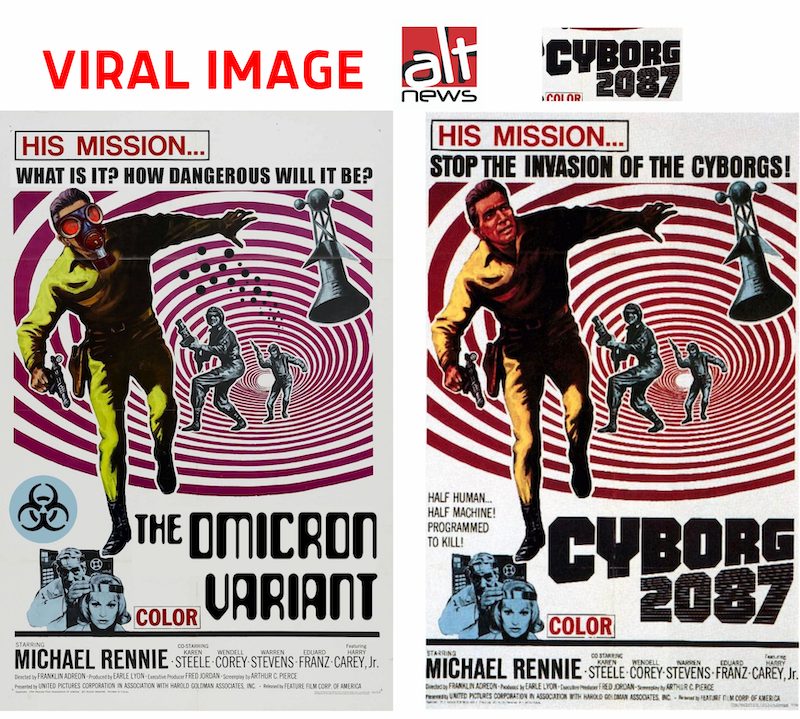 To sum it up, several social media users have posted fictional movie posters with the false claim that the movie 'The Omicron Variant' predicted the Omicron variant of SARS-CoV-2 in the 1960s.
Donate to Alt News!
Independent journalism that speaks truth to power and is free of corporate and political control is possible only when people start contributing towards the same. Please consider donating towards this endeavour to fight fake news and misinformation.