A video has gone viral on social media where a man talks to someone on a two-wheeler, and then, while crossing a waterlogged street, falls into a drain. He is rescued by locals within minutes from a nearby opening. The video is being circulated with the claim that the incident took place in Borivali East. Mumbai, like many other parts of the country, has witnessed heavy rainfall since the beginning of July.
Several Twitter users shared the video mentioning that the incident had taken place at Borivali East. One of them is Mahendra Jain (@mbrjain) who shared the video with the same claim. (Archive)
What's happening in Borivali EAST pic.twitter.com/IbHw219XIa

— mahendrajain (@mbrjain) July 2, 2023
Another Twitter user, Pradeep Nathani (@pnathani), shared the video with the same claim and criticized the Mumbai civic body. (Archive)
समुंदर में ब्रिज बना सकते है, भूगर्भ मेट्रो बना सकते है, किंतु जमीन पर खड़े बिना रोड बना नहीं सकते.
Borivali East एक राज्य से भी बड़ा बजट होने के बावजूद मुंबई महानगरपालिका की लापरवाही देखिए। pic.twitter.com/3PKqvEaOyn

— Pradeep Nathani (@pnathani) July 1, 2023
Many other users shared the video with similar claims on Twitter. (link 1, link 2)
Fact Check
We picked one of the key-frames of the video and ran a reverse image search with it. This led us to a better version of the same video on YouTube. At the 15th second, one can spot a location signboard in green on the left of the screen.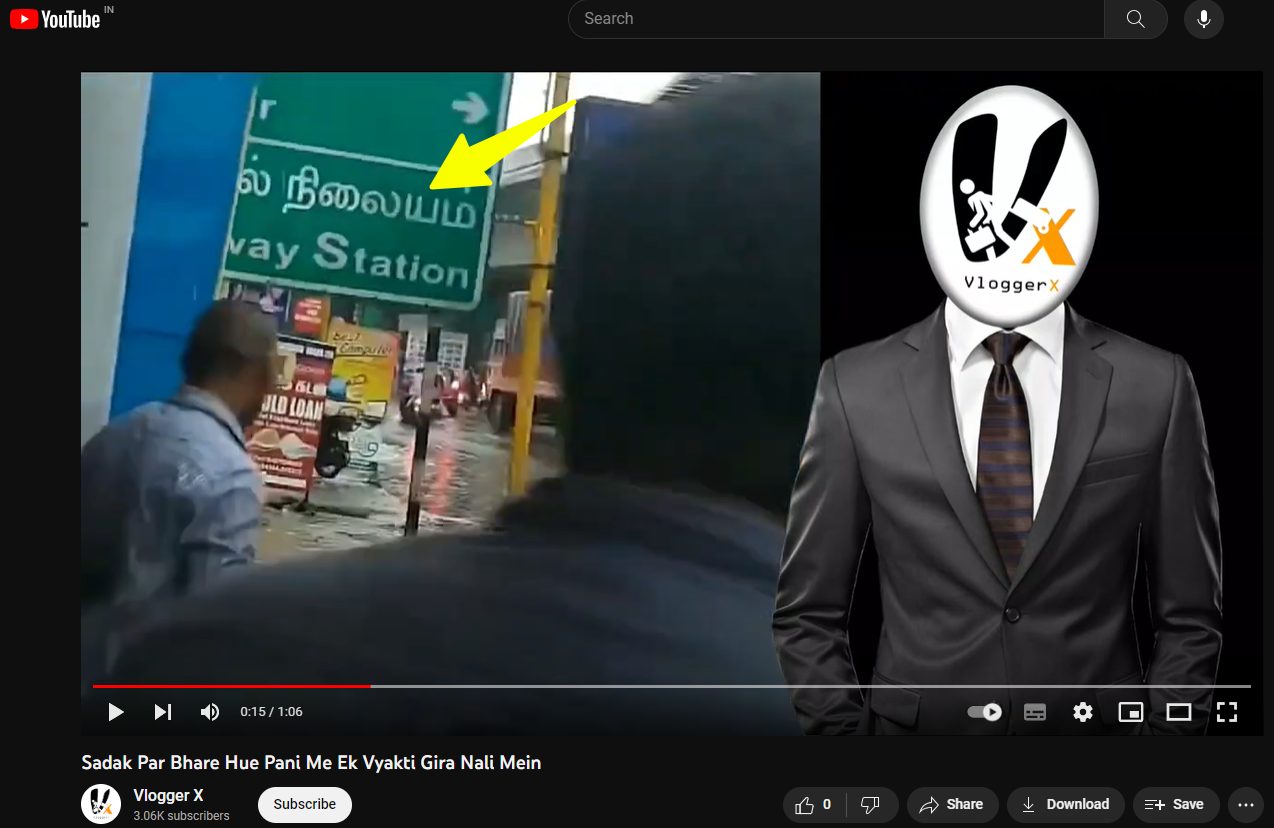 The signboard is written in two languages, Tamil and English.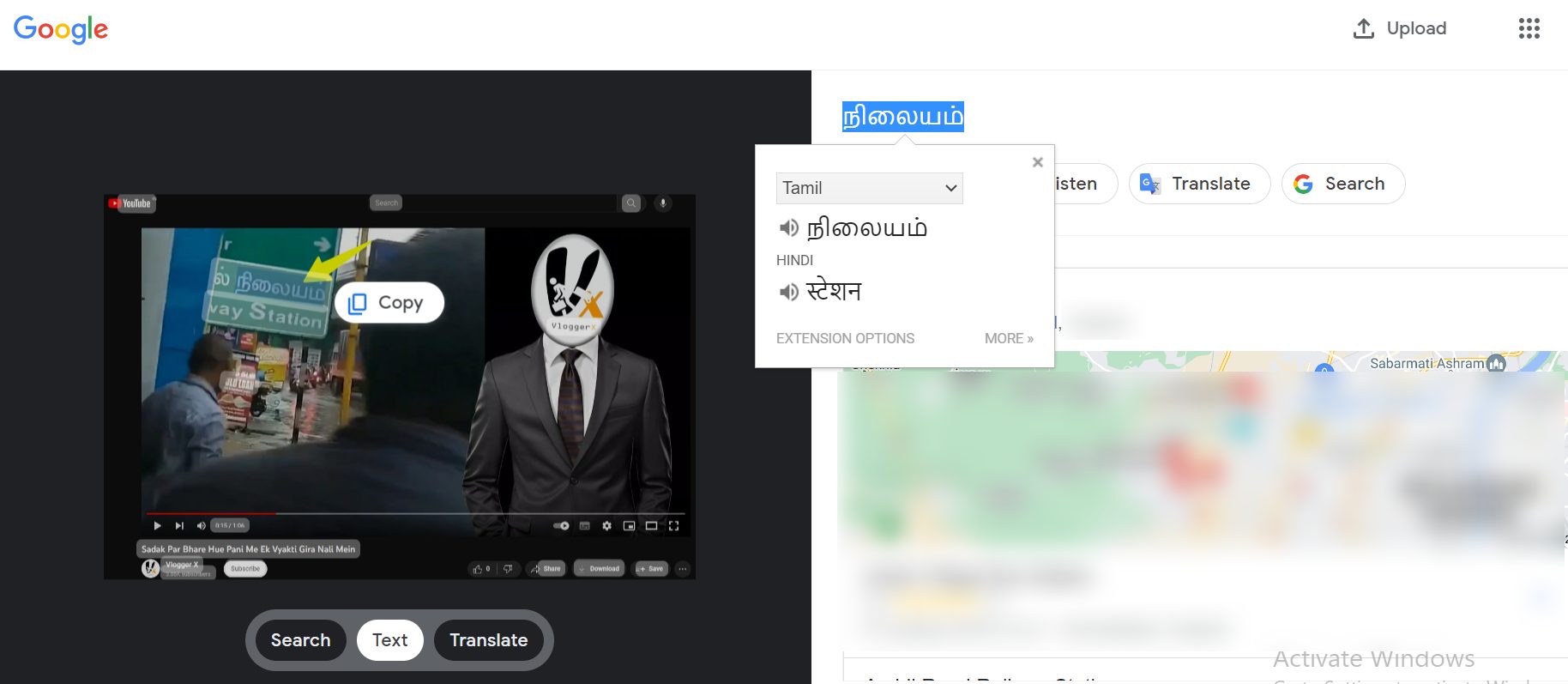 Taking a cue from this, we ran a keyword search with the information in hand and found an article by The Free Press Journal published on August 5, 2022. The article talks about how a middle aged man who was reportedly drunk and unable to balance himself after getting off a bike and fell into the drain in Hosur, Tamil Nadu. Luckily, he was saved from a near-death experience by locals who pulled him out of a nearby opening.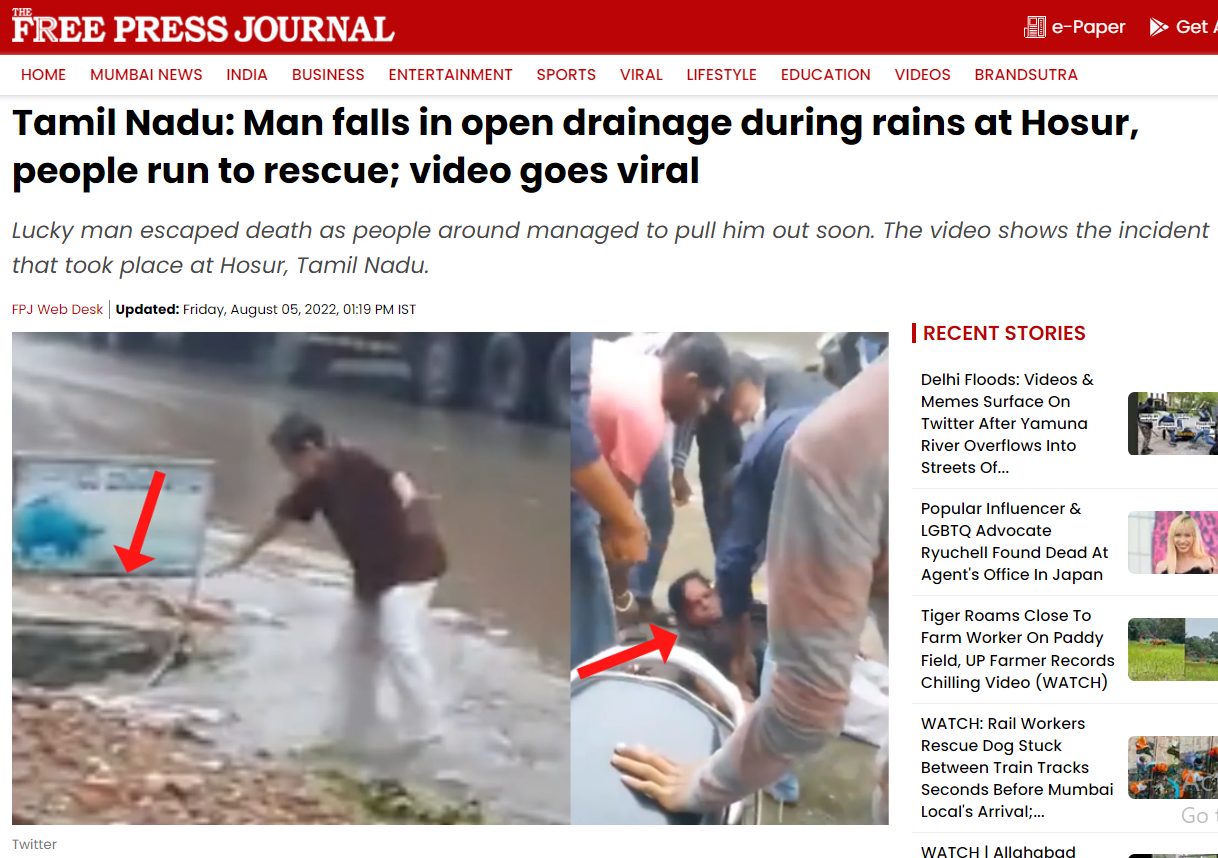 Therefore, the claim that the incident happened in Borivali East is false. It is not related to the present spate in rainfall across the country, either. The incident took place in Hosur, Tamil Nadu, in August 2022.
Kajol Nanavati is an intern at Alt News.
Donate to Alt News!
Independent journalism that speaks truth to power and is free of corporate and political control is possible only when people start contributing towards the same. Please consider donating towards this endeavour to fight fake news and misinformation.