In a 2-minute video, a man recommends a "technique" to prevent infection from Omicron, the latest COVID variant. He recommends snorting dried ginger. He even claims that he has sold thousands of packets of dried ginger.
This video has been shared across the internet along with claims either identifying the man as Dr Zarir Udwadia or Dr Sushil Razdan. Facebook page Kashmir Xpress News, with over 4 lakh followers, claimed he is Dr Razdan.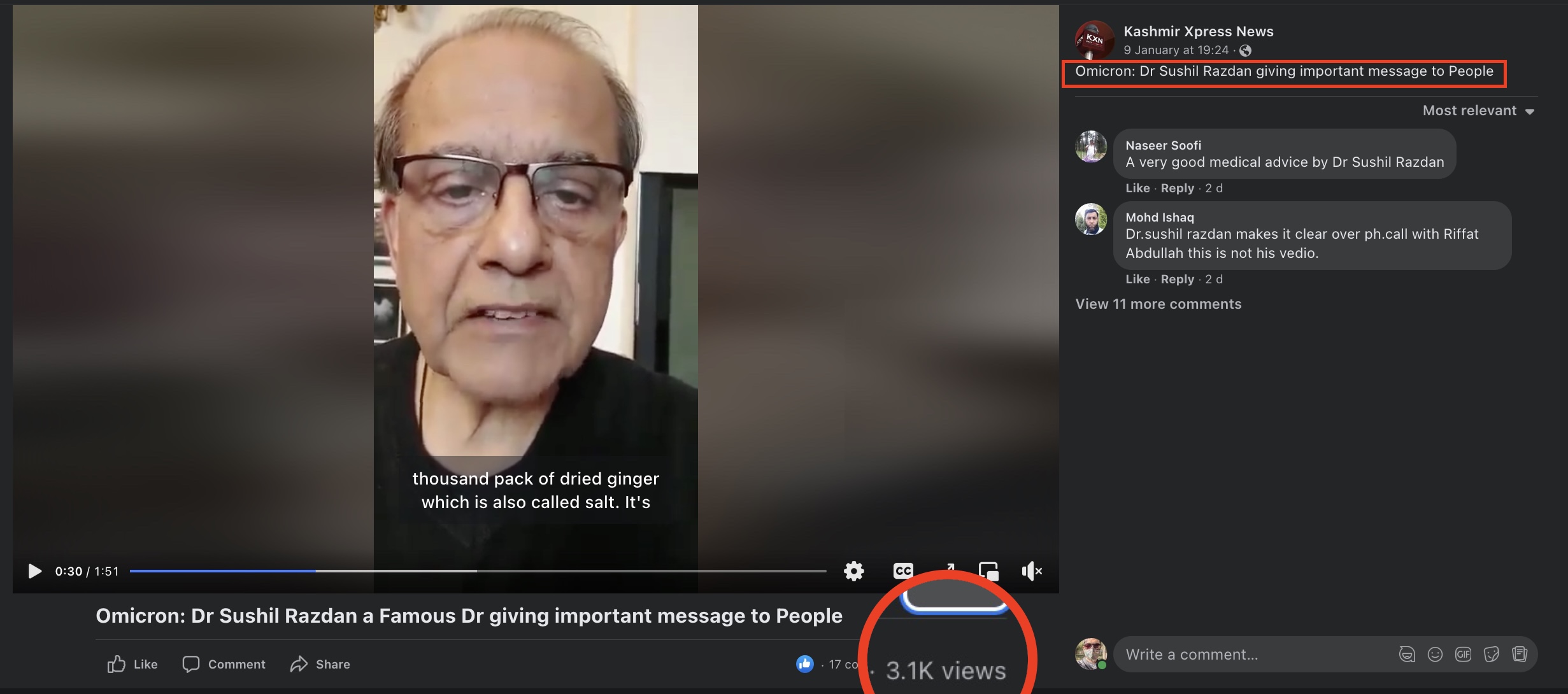 Alt News has received several requests to fact-check the video on our WhatsApp helpline number (+91 76000 11160).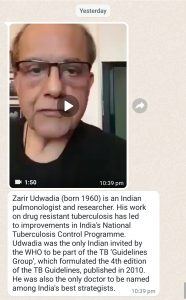 Misleading video
The fact that this video has been shared with claims identifying the man differently is the first red flag hinting that the video is misleading.
Alt News performed a keyword search using the names of the two doctors and learnt that Dr Udwadia is a Mumbai-based doctor while Dr Razdan is from Jammu. They are both popular in their fields.
As per a press note by the Ministry of Culture, Dr Udwadia inaugurated the 'Outbreak: Epidemics in a Connected World' Exhibition in 2018. The presser addresses him as a prolific researcher and renowned physician. In 2016, The New York Times wrote a feature story based on his inputs.
Similarly, Dr Razdan is a well-known neurologist from Jammu. In April 2021, news agency IANS quoted him in a tweet related to COVID infection.
Alt News compared the image of the man in viral video with the images of the two doctors and found that they are three different individuals. The photo of Udwadia is from his Google profile, while the image of Razdan is by IANS.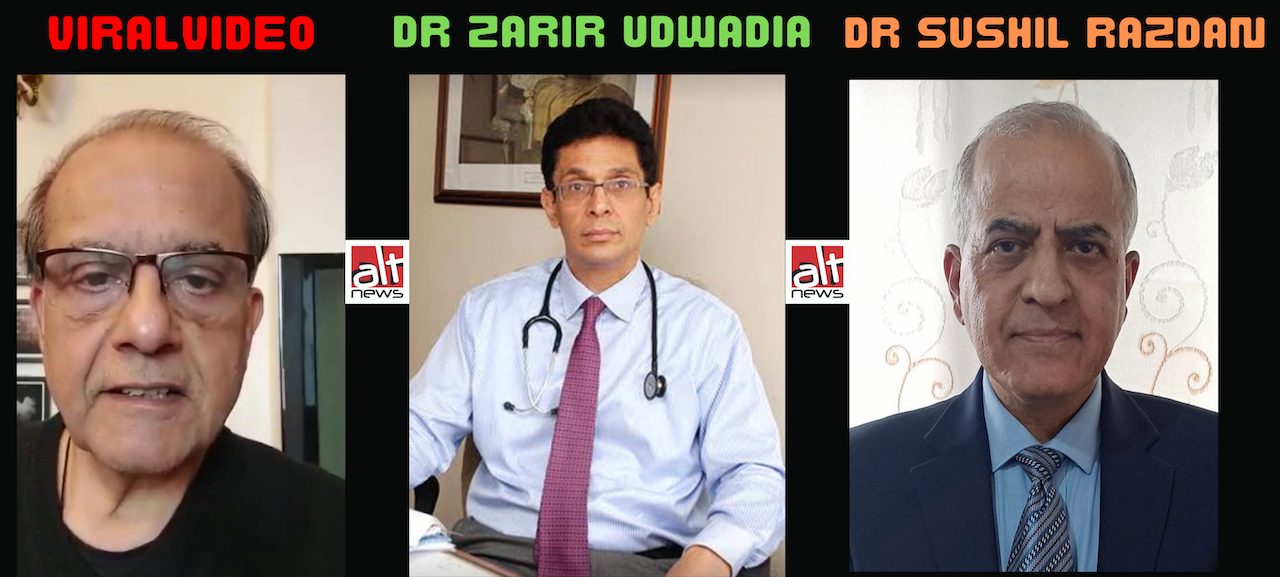 While the man in the viral video looks nothing like Dr Udwadia, there appears to be some resemblance with Dr Razdan. However, Jammu-based media outlet The Straight Line debunked this claim on January 9 and dubbed the video as a fake. Additionally, Razdan confirmed to Boomlive that the man in the viral video is not him.
As for the claim that dried ginger can prevent infection from Omicron, the claim is scientifically invalid. Alt News Science editor Dr Sumaiya Shaikh and physician Dr Sharfaroz Satani explained in a sci-check last year, "There are no clinical trials demonstrating the efficacy of dry ginger in viral infections. A pilot study by Stefano, D. et al. (2019) on 10 healthy individuals showed immunomodulatory effects of the combination of Echinacea angustifolia and Zingiber officinale in softgel capsules. They measured the expression of genes in white blood cells (cells responsible for immune function in the blood) of the volunteers and found that after they consumed these softgel capsules, 500 genes were differentially expressed (the process through which the genes makes proteins) in these leukocytes. All these together shifted the leukocyte activity towards suppression of inflammation (which is a response of the immune system). So, contrary to the claims of boosting, the immunomodulation in this study can be similar to the one directed by hydrocortisone administration, a steroid drug used to suppress the immune system."
Last year, Dr Faheem Younus, VP/Chief Quality Officer/Chief of Infectious Diseases at the University of Maryland, also refuted that ginger can cure COVID.
To sum it up, a video of an unidentified man claiming that dry ginger can cure COVID has been shared with the false claim that the said person is Dr Zarir Udwadia or Dr Sushil Razdan. Both the doctors are leading professionals in their respective fields. Their names have been used to inject credibility into this piece of medical misinformation.
Donate to Alt News!
Independent journalism that speaks truth to power and is free of corporate and political control is possible only when people start contributing towards the same. Please consider donating towards this endeavour to fight fake news and misinformation.