"दुनिया के सबसे मूर्ख मतदाता भारत मे रहते हैं, जो अवैध घुसपैठियों की पैरवी करने वाले नेताओं को वोट देते हैं ―यूरोपियन टाइम्स (The world's most foolish voters reside in India. They vote for politicians who lobby for illegal intruders – European Times)." This statement, attributed to 'European Times', is widely circulated on social media with an image of President of the European Commission Jean-Claude Juncker.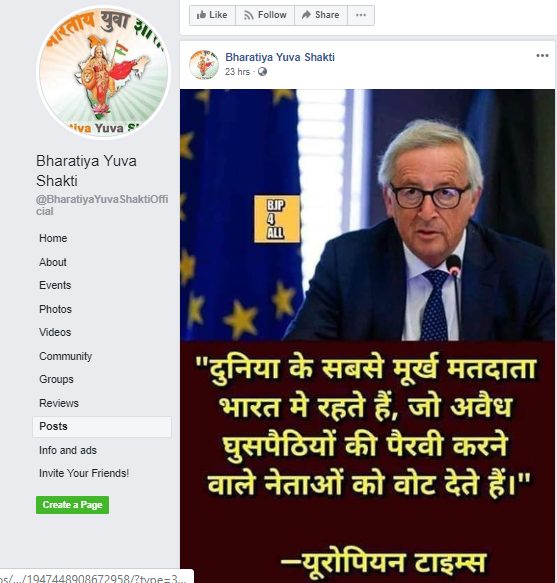 The image has a logo 'BJP 4 All' and the post seems to have first appeared on a Facebook page by the same name. This was on October 28 and the claim has drawn over 500 shares since. The post has been circulated by other pages and several individual users recently.
A similar claim floating on Facebook adds the word 'Rohingya' to the post, suggesting that 'European Times' termed Indian voters the most foolish in the world because they vote for politicians lobbying for 'illegal Rohingya intruders'.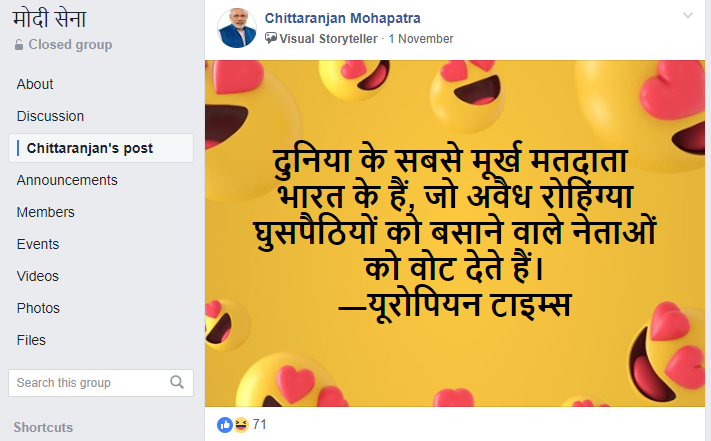 'European Times' doesn't exist
Alt News found that the claim is manufactured. There is no media outlet called 'European Times.' However, there is a similarly named magazine – The European Times. We searched for multiple keywords on Google – India/Indian voters, illegal intruders/migrants – using the syntax site:european-times.com, but did not find any related report on the magazine.
Moreover, reverse searching the image of EC President Jean-Claude Juncker reveals that the photograph was taken on August 30, 2018 by Reuters photojournalist Aris Oikonomou. It was clicked during the annual seminar of the European Commission College in Genval.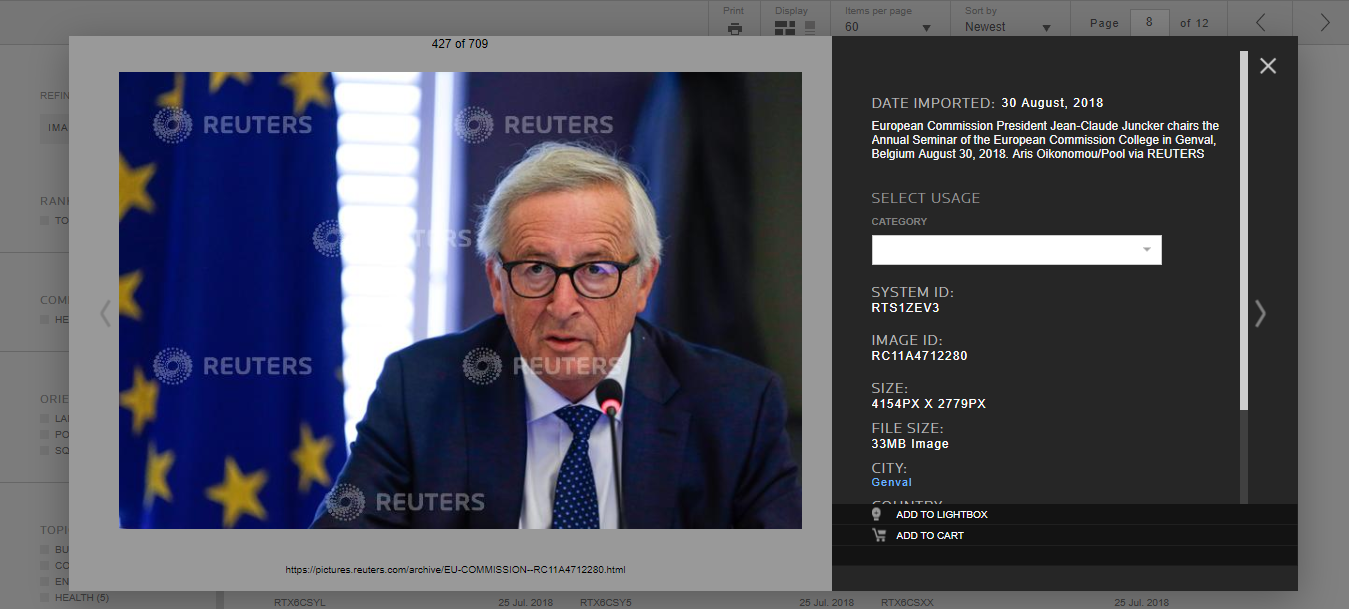 Since the conclusion of the recent assembly elections, a new trend of misinformation is noticeable. The example above tries to blame voters by questioning their intellect. Earlier, a false report attributed to New York Times claimed that the publication praised PM Modi. In several other instances, we observed that false narratives of riots and Pakistani flags being raised post BJP's loss in the recent state assembly elections.
Donate to Alt News!
Independent journalism that speaks truth to power and is free of corporate and political control is possible only when people start contributing towards the same. Please consider donating towards this endeavour to fight fake news and misinformation.