"The Japanese government decided to dispose of all the "microwave ovens" in the country before the end of this year and all citizens and organizations that do not meet the requirement, are threatened with prison terms," reads a text message circulating on Facebook and Twitter. The message implied that the Japanese government has banned the use of microwave ovens and henceforth, will take stringent actions against those who do not follow the norm. The message is as follows: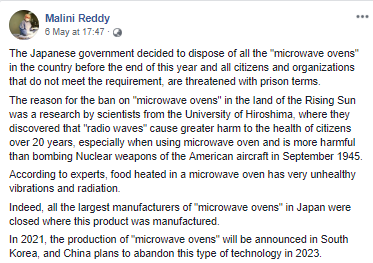 Several individuals on WhatsApp have requested Alt News to fact-check this message.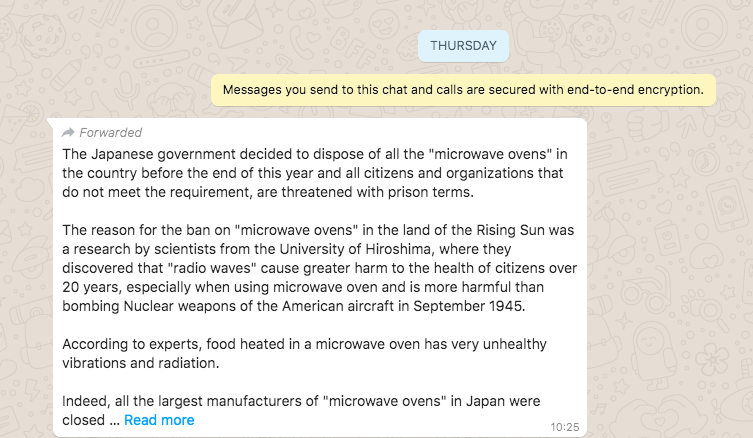 Hoax
Alt News found that this hoax about Japenese government banning the use of microwave oven has been circulating on the Internet from the beginning of May 2018. American fact-checking website Snopes had debunked this hoax and found that this narrative of Japan banning microwave ovens originated from a Russian satirical website. This satirical article was later published by several Spanish news outlets and then was shared on Facebook.
A Russian website named, Panorama.pub, had published a piece with the title, "Япония окончательно откажется от СВЧ-печей к 2020 году (Japan finally abandon microwave ovens by 2020 -Google translated)", on March 3, 2019.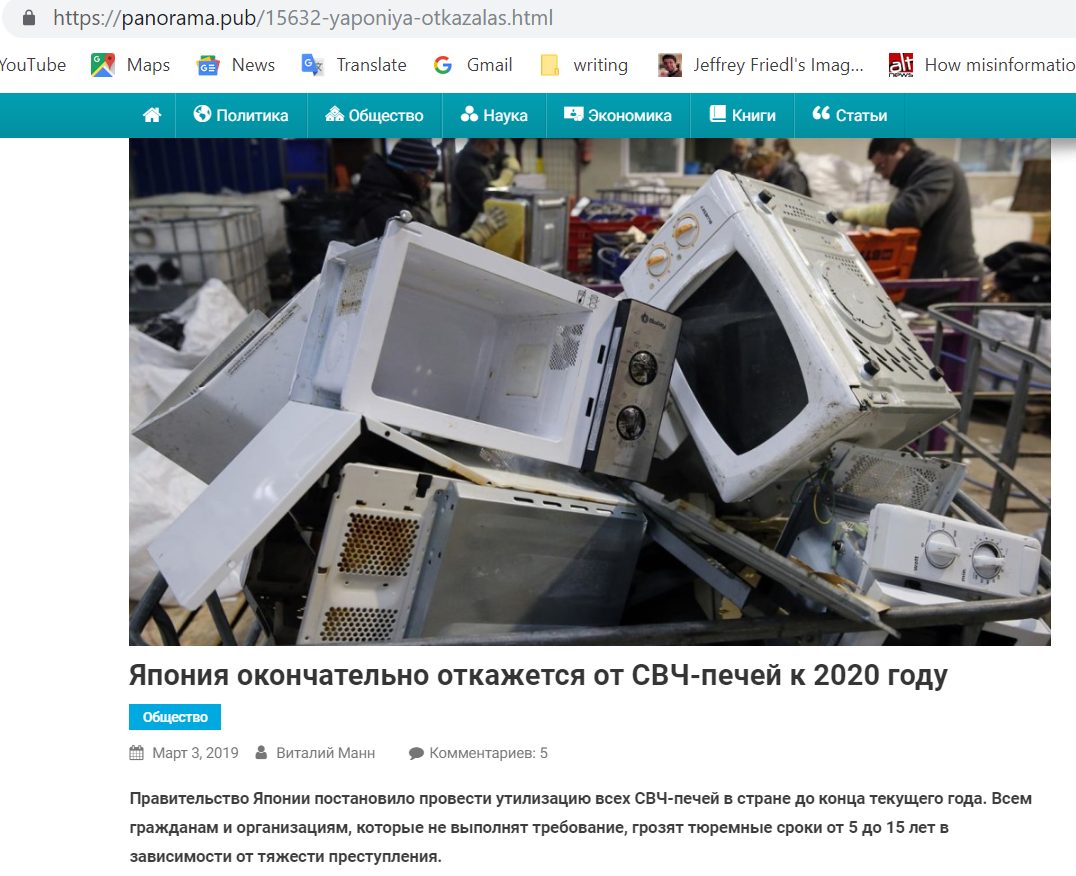 The website at the bottom clearly highlights the fact that it is a satirical website when it says, "Satirical publication "Panorama". All texts on this website are grotesque parodies of reality and are not real news. (Google translated)"

The Google translation of the introductory paragraph of this article matches the text of the viral message circulating on the Internet. The translation reads, "The Japanese government decided to dispose of all microwave ovens in the country before the end of this year. All citizens and organizations that do not fulfill the requirement are threatened with prison sentences ranging from 5 to 15 years, depending on the severity of the crime." Thus, the text of the message was directly copy-pasted from the satirical piece and circulated on the Internet as authentic news.
Donate to Alt News!
Independent journalism that speaks truth to power and is free of corporate and political control is possible only when people start contributing towards the same. Please consider donating towards this endeavour to fight fake news and misinformation.To make an instant donation, click on the "Donate Now" button above. For information regarding donation via Bank Transfer/Cheque/DD, click here.