After the Taliban's takeover of Afghanistan in August, Panjshir Valley emerged as the last province that resisted the Islamist extremist organisation's control. In the first week of September however, the Taliban claimed to have taken complete control of the Valley. On September 15, it was reported that Panjshir province led by Ahmad Massoud will declare a parallel government in the country after consultations in response to the new cabinet announced by the Taliban. The resistance front declared the Taliban government "illegitimate".
A lot of claims regarding Panjshir have emerged on social media since the conflict. In the most recent, several social media users have shared a painting of Hindu deity Krishna and the Pandavas from the Mahābhārata, one of the two major Sanskrit epics of ancient India. As per the accompanying claim, this artwork is housed at Afghanistan's Panjshir Palace. Facebook page 'भारतीय धरोहर – Bhartiya Dharohar' garnered over 1,000 shares for the claim.
Alt News received several requests to fact-check the claim on our WhatsApp helpline number (+91 76000 11160).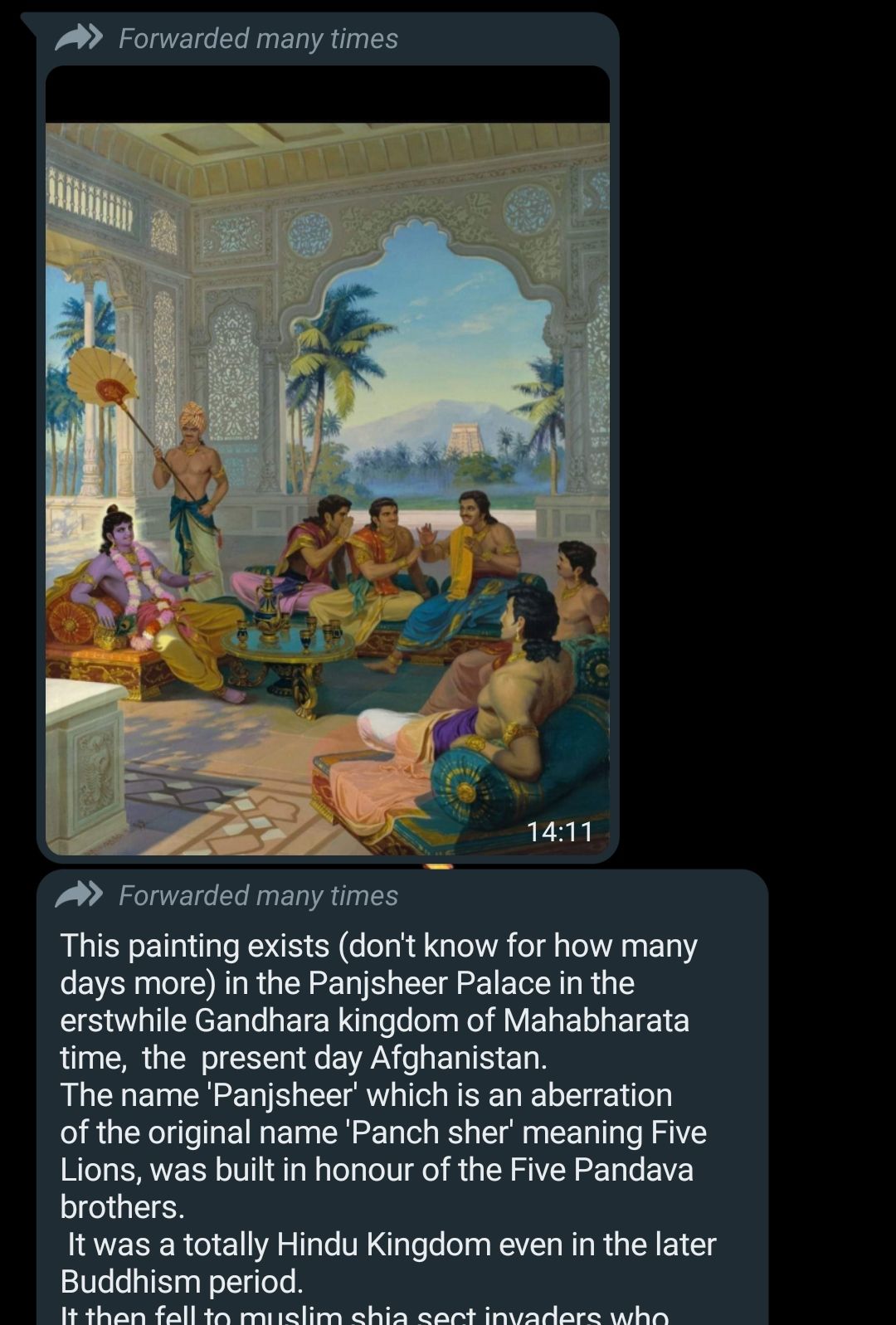 The image is shared with the same claim on Facebook and Twitter alike.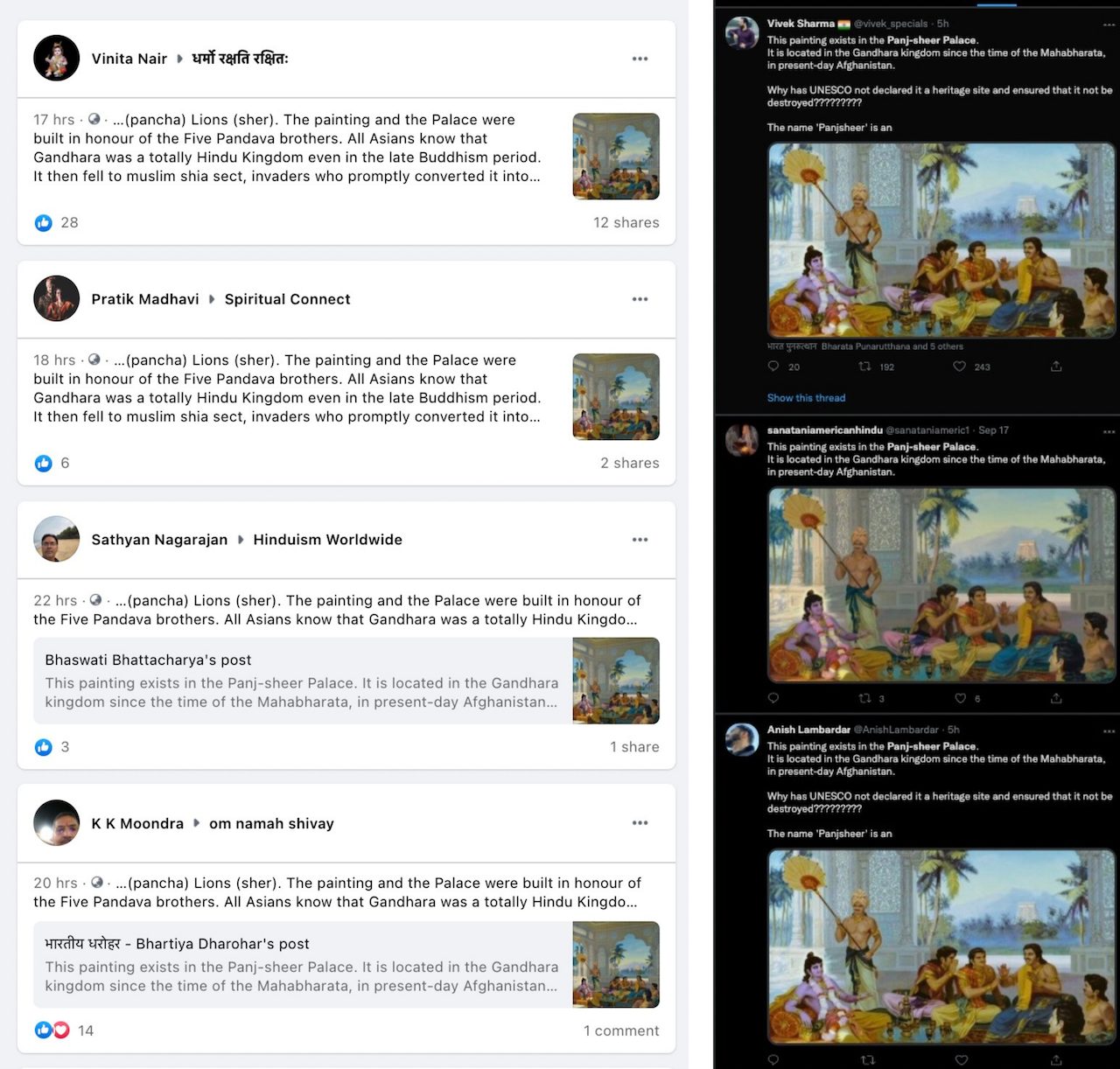 IMAGE VERIFICATION
This fact-check is divided into two sections:
Does Panjshir Palace exist?
There is no reference to Panjshir Palace on Google Maps, Wikipedia and Trip Advisor. We additionally spoke with two journalists from Afghanistan and they confirmed that no such place exists.
Is the painting in Afghanistan?
Alt News performed a reverse image search on Yandex and found that this painting was listed on the website of Russia-based SPb Art Gallery in St. Petersburg.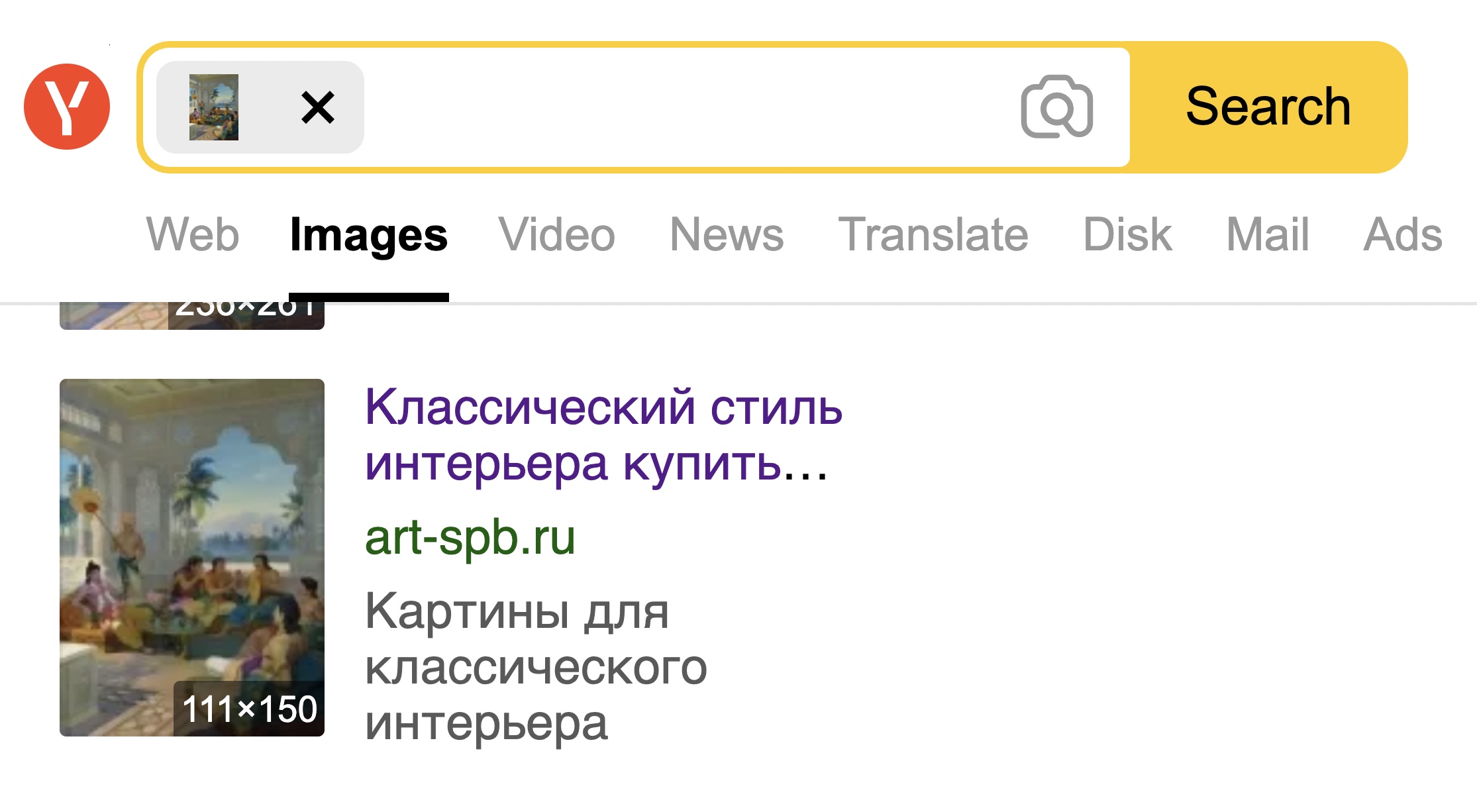 As per the website, the painting was made by Rasikananda and is titled 'Krishna and the Pandavas'. As per the artist's bio, he was born in Russia's Komsomolsk-on-Amur city.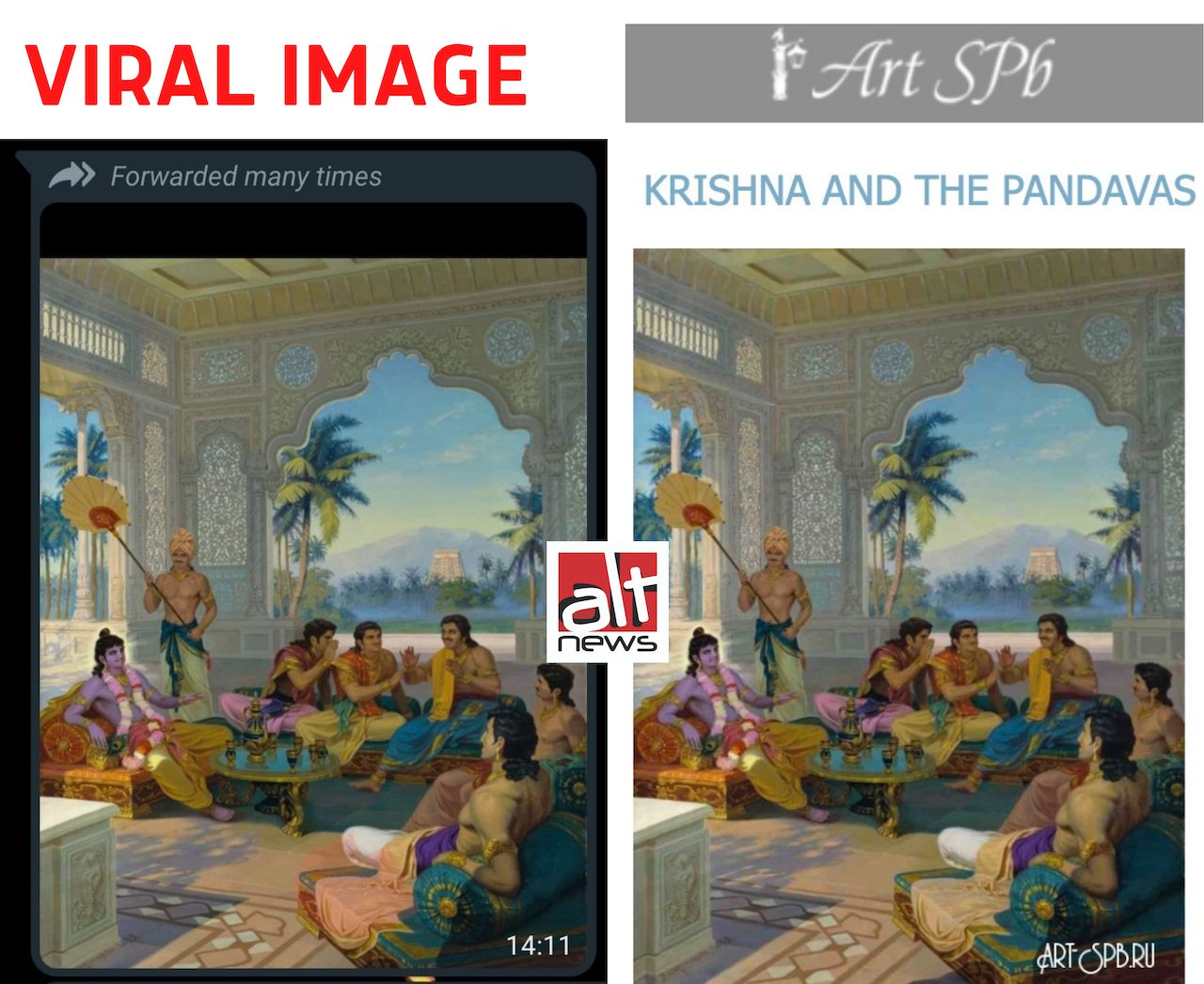 In addition to the viral painting, the website lists 21 other paintings and they have all been marked as 'sold'. This includes the viral painting.
We found the artist on Facebook and he told us that his civic last name is Novikov V but he primarily uses his devotional name, Rasikananda Das. "I sent this painting to Sweden BBT archives in ISKCON Temple Korsnäs Gård in 1999. This artwork was done as an illustration for the 7th Canto of Srimad Bhagavatam (Bhagavata Purana). I didn't paint this with Afghanistan as a location in my mind," Das said and added, "I have made this painting only once (original) but I cannot comment if there are any copies by any other artists." He also posted a clarification on Facebook.
To conclude, an image of a painting titled 'Krishna and Pandavas' by Russian artist Rasikananda was shared with the claim that it is present in 'Panjshir Palace'. Readers should note that this painting dates back more than two decades and more crucially there is no evidence that Panjshir Palace exists.
Donate to Alt News!
Independent journalism that speaks truth to power and is free of corporate and political control is possible only when people start contributing towards the same. Please consider donating towards this endeavour to fight fake news and misinformation.