A two-minute video of a man burning disposable surgical face masks in the presence of policemen has gone viral. According to the man, such masks contain black coloured microscopic worms which cause COVID-19. The second part of the video zooms in and shows black strands on the mask that have been declared 'worms'.
The man says that the black worms on the mask come out in the presence of heat. They appear when we wear them, due to the warm air exhaled by us. The worms enter our bodies when we inhale. Most people have died due to wearing masks, he claims, adding this is a global conspiracy to make money. He later recommends that people should only wear homemade masks.
ये क्या नई मुसीबत आ गई…..मास्क में कीड़े…
मास्क उबालने पर बारीक बारीक कीड़े साँस के ज़रिए फेन्फ़ड़ों में जाकर मारने की कोशिश…।

मास्क न पहने तो 2000 का चालान।

हे प्रभु अवतार लो
धरती संकट में है—-

Posted by डॉ. आशुतोष सिंह on Sunday, 25 April 2021
The video is shared on Facebook with the following Hindi text, "ये वीडियो बहुत ही तेजी से वायरल हो रहा है देखिए इस वीडियो वाले मास्क मे किस तरह से कीड़े होते हैं और बताया ये भी जा रहा है कि इसी वजह से वायरस और तेजी से फैल रही है".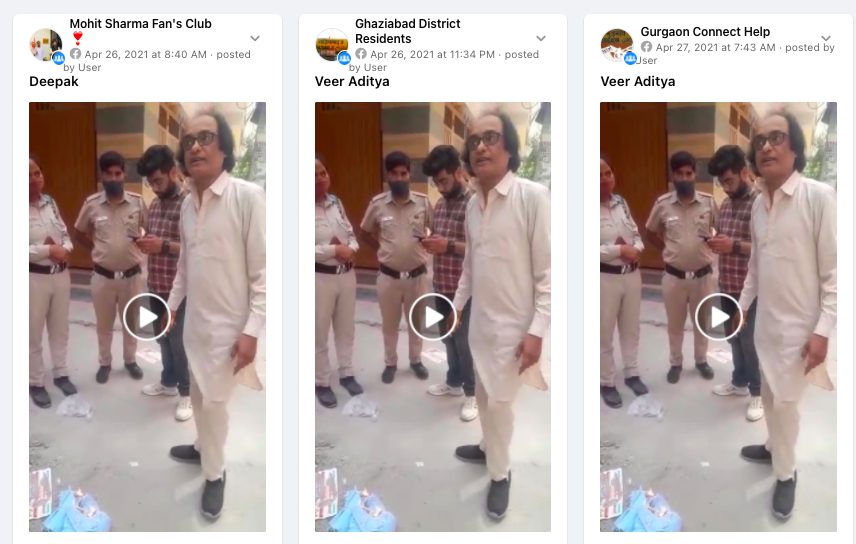 It is also widely circulating on WhatsApp.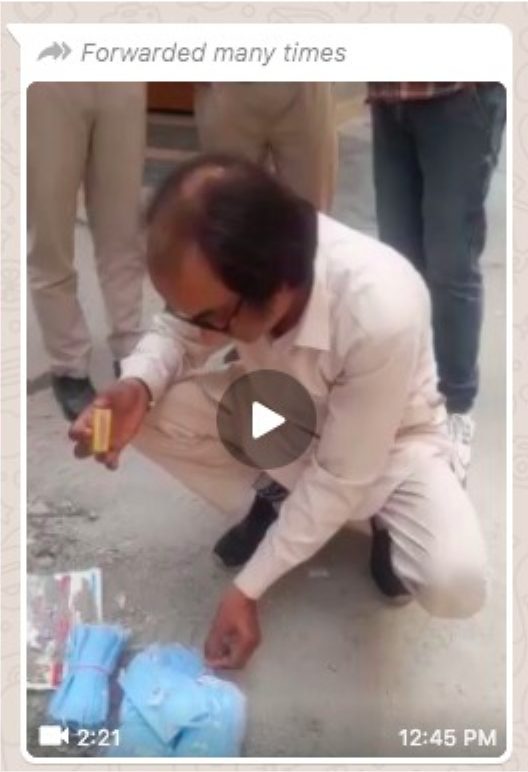 Alt News has received multiple verification requests for the video on our WhatsApp helpline (76000 11160) and our application. Download our mobile application to send such forwards for verification. (Android, iOS)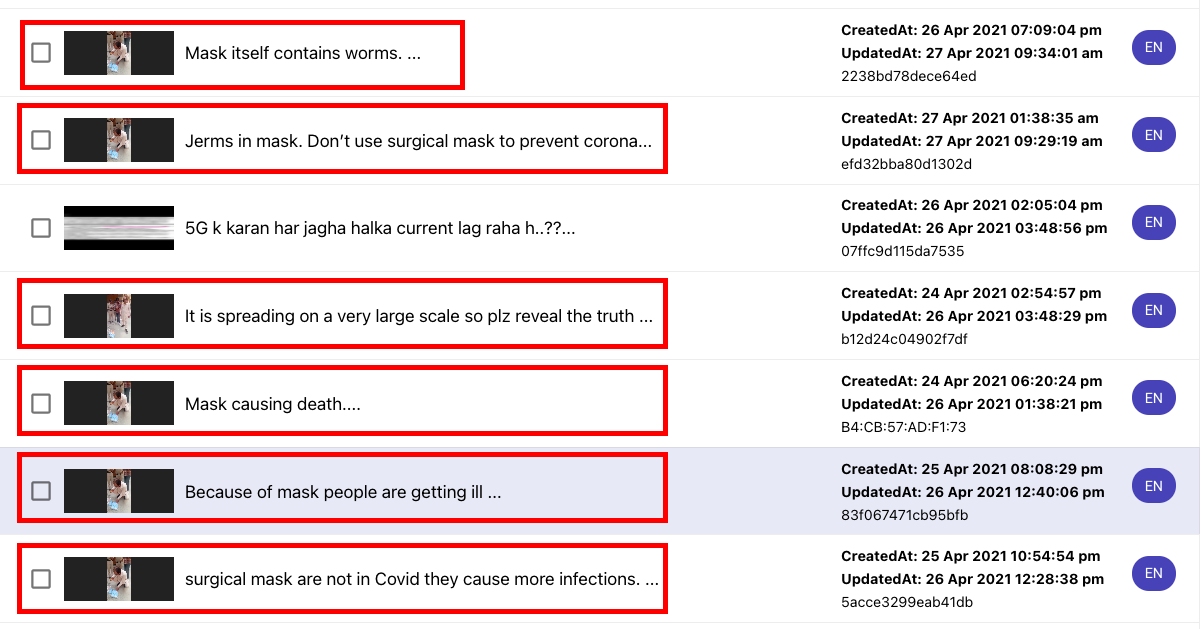 On April 4, YouTube channel MPT uploaded a video making the same claim. It has over 80,000 views.
Fact-check
A similar claim is also circulating in different countries. Several scientists have debunked the misinformation, stating that the black worm-like substances are harmless microfibre components of the mask.
Analysis of a mask
As per the social media claim, the black "worms" only appear in the presence of heat. This is not true. Alt News analysed a similar mask and found that black micro-fibre strands are visible even when we zoom in on the mask using a mobile phone camera. The third image in the collage below shows the strands.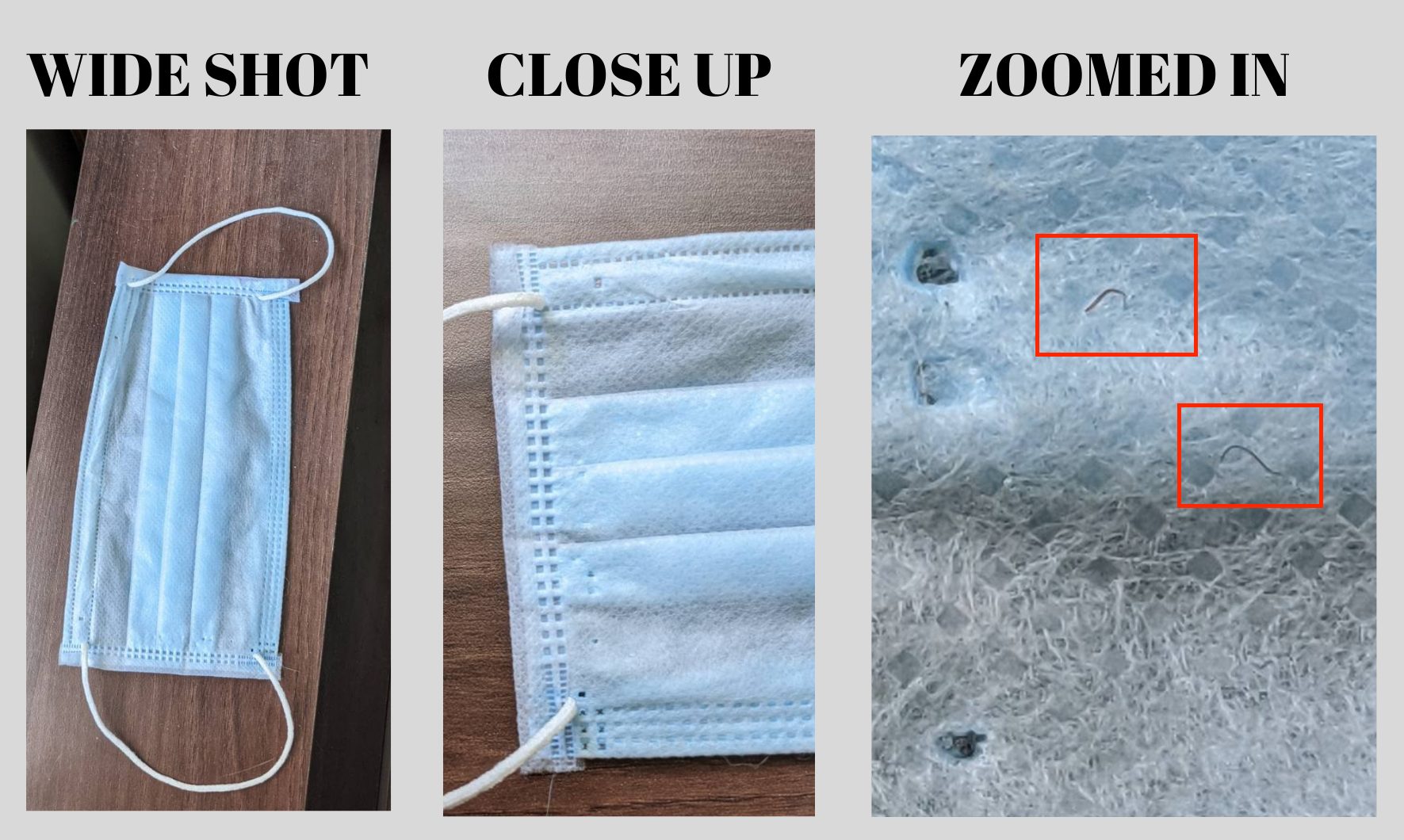 Analysis of the mask by a microbiologist
YouTube channel Microbehunter uploaded a video analysing face masks. This channel is operated by Oliver, a graduate in Microbiology/ Molecular Biology. He currently works as a secondary school biology teacher. He shows the microfibre strands visible via a portable microscope. However, they were not moving.
Around the 4-minute mark, he explains that the strands may move sometimes but not because they are alive but due to physical processes like moisture in our breath, static energy, or if the mask is placed on top of a cup with warm water. At the 5:49 mark in the video, he showed how microscopic worms actually look and states that they exist in water bodies.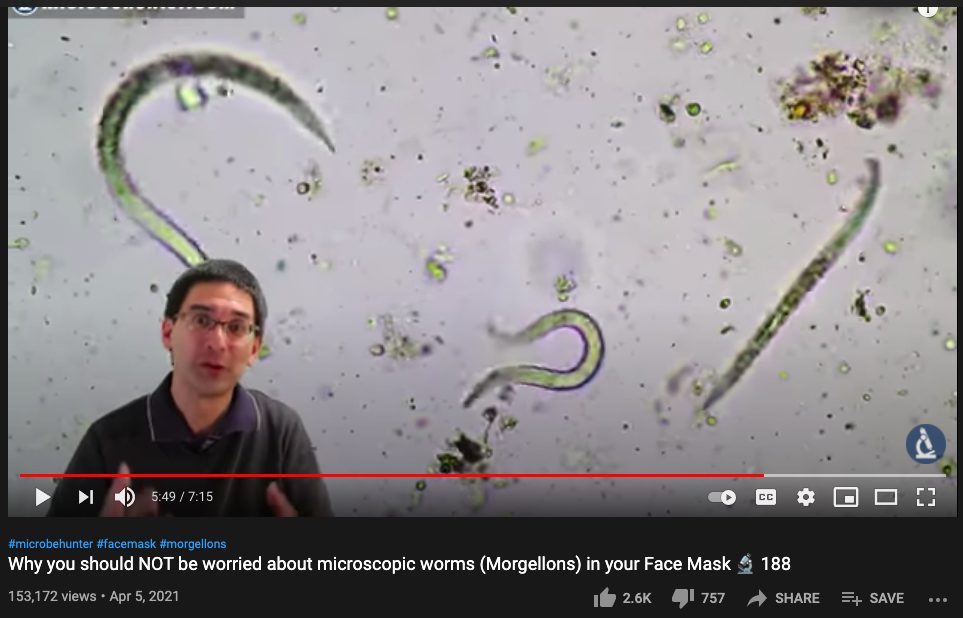 The WHO recommends two types of masks — a) Medical masks for frontline workers, people over 60 years of age, those who have comorbidities, those with symptoms of COVID or have tested positive for COVID-19; b) Non-medical, fabric masks can be used by the general public under the age of 60 and who do not have underlying health conditions. Double masking or N95 masks are also recommended by some studies.
Ministry of Health and Family Welfare also recommends wearing masks.
Safeguard yourself. Wear mask, always. Remember, Safai, Dawai, Kadai, Jeetenge Corona se Ladai. #Unite2FightCorona pic.twitter.com/a5dlzyyGYj

— Ministry of Health (@MoHFW_INDIA) April 19, 2021
The video claiming that certain masks contain black worms which led to COVID-19 infection is false. Scientists have clarified that these are harmless microfiber components. The claim was earlier fact-checked by AFP.
Donate to Alt News!
Independent journalism that speaks truth to power and is free of corporate and political control is possible only when people start contributing towards the same. Please consider donating towards this endeavour to fight fake news and misinformation.