A video of an Islamic funeral procession is widespread on Facebook with a Tamil caption claiming that a massive funeral service was conducted for 18-year-old teenager Abdullakh Anzorov who was shot by the police for killing Samuel Paty in France. It says that his body was brought to Chechnya for last rites. Anzorov hailed from Russia's Muslim majority region Chechnya. He had been living in France since 2008.
*பிரான்ஸ் நாட்டில் முஹம்மது நபி ( ஸல் ) அவர்களை இழிவு படுத்திய ஆசிரியர், சாமுவேல் அவர்களை கொலை செய்த செசன்யா நாட்டு இளைஞர் அங்குள்ள காவல்துறையால் சுட்டுக் கொல்லப்பட்டார் !*அவரின் ஜனாசா செசன்யா நாட்டுக்கு கொண்டு வரப்பட்டு நல்லடக்கம் செய்யப்பட்டது !*விடைபெற்றார், ஷஹீதான அந்த இளைஞர் ! இன்னா லில்லாஹி வ இன்னா இலைஹி ராஜிஊன்*

Posted by Farook Ali Bin Sultan on Wednesday, November 4, 2020
Several users have shared the clip on Facebook with the same caption.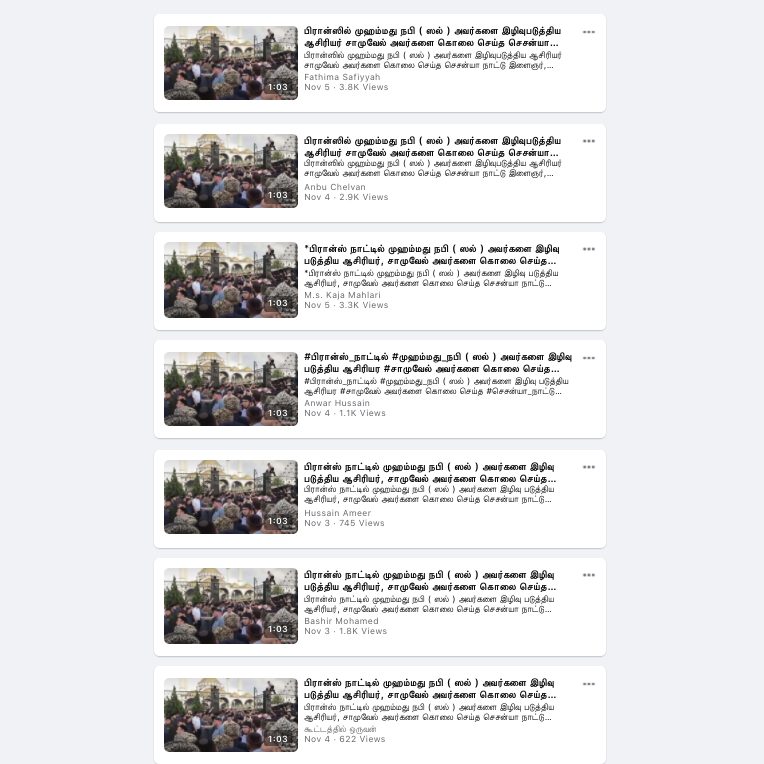 Old, unrelated video
We performed a reverse image search of the video's keyframes with the help of InVID and found a news report by Caucasian Knot published on August 6, 2018. According to the report, a funeral service was conducted for Yusup Temirkhanov on August 4, who was convicted for killing the serviceman Yuri Budanov. Thousands of people including the head of Chechnya attended Temirkhanov's funeral.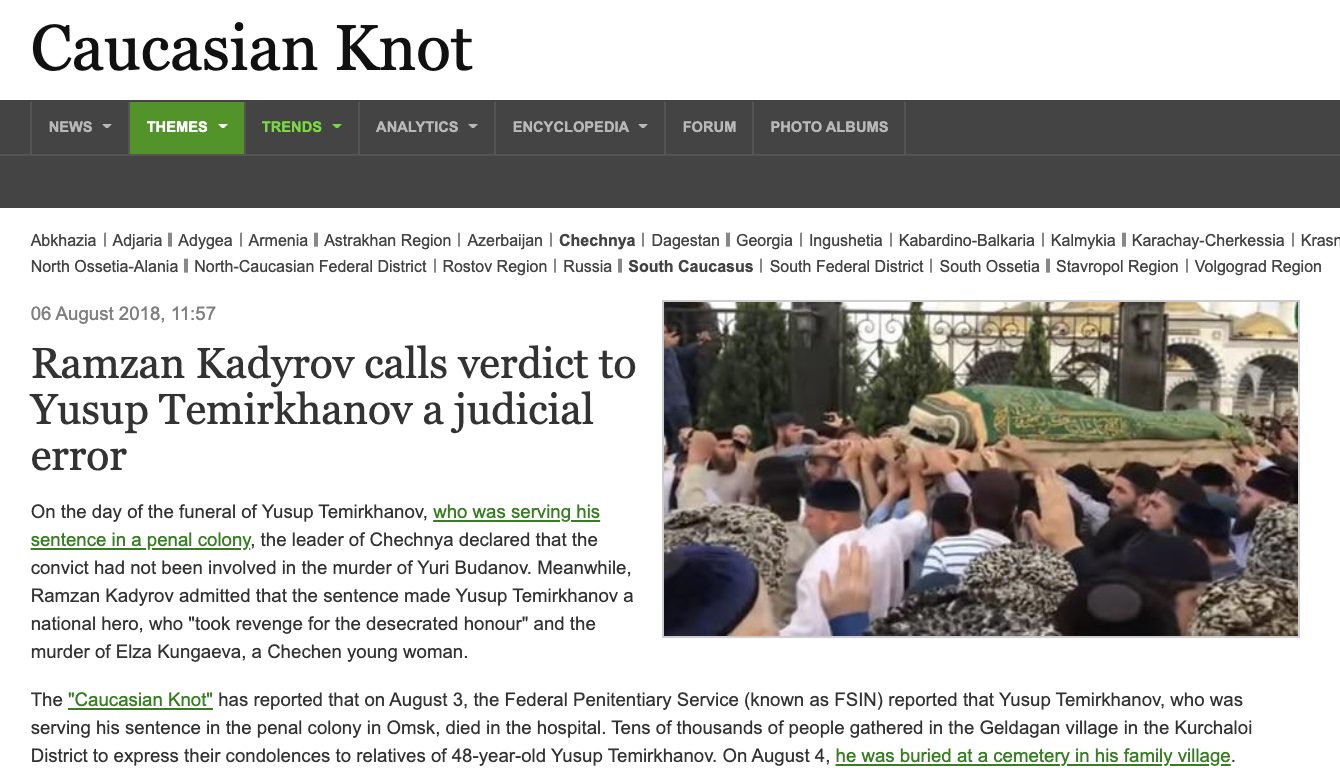 We also found another video of the funeral procession posted on YouTube by Ruptly.
According to a Caucasian Knot, "Yusup Temirkhanov was buried in the cemetery of his clan village of Geldagan, one of his relatives has reported." So we looked for Geldagan on Google Maps and were able to locate a mosque 'Mechet' Geldagan' identical to the mosque in the viral video.

Furthermore, news reports about Samuel Paty's killer Andullakh Anzorov's funeral were not found. A video from August 2018, shot in Chechnya, is viral with the false claim that it shows Chechen Muslims performing Anzorov's last rites. Earlier, an old video from Yemen was shared with the false claim that it shows Chechen Muslims protesting against France.
Donate to Alt News!
Independent journalism that speaks truth to power and is free of corporate and political control is possible only when people start contributing towards the same. Please consider donating towards this endeavour to fight fake news and misinformation.