Several people on the internet have shared a video of a man unwrapping mini cakes "Luppo". The video shows the man take out white pills from inside the cake. It has been shared with a Hindi text that claims Muslims are targeting the majority Hindu population by lacing their children's food and drinks with impotency pills.
Twitter user @Sourabh3507 shared this video.
नपुंसक बनाने बाली गोली जिसे मुसलमानो द्वारा बनाये बच्चों के खाने पीनी की चीजों मे डालते है जिसे बच्चे खाकर नपुंसक हो जाये और लड़किया बाँझ ताकी हिन्दुओ की आवादी कंट्रोल की जा सके और अपनी बढ़ा देश पर कब्ज़ा कर सके pic.twitter.com/dMtf1VMf3D

— सौरभ श्रीवास्तव 🚩हिंदी🚩 हिंदू 🚩हिन्दुस्थान (@Sourabh3507) November 12, 2021
The video was also posted by multiple Facebook users.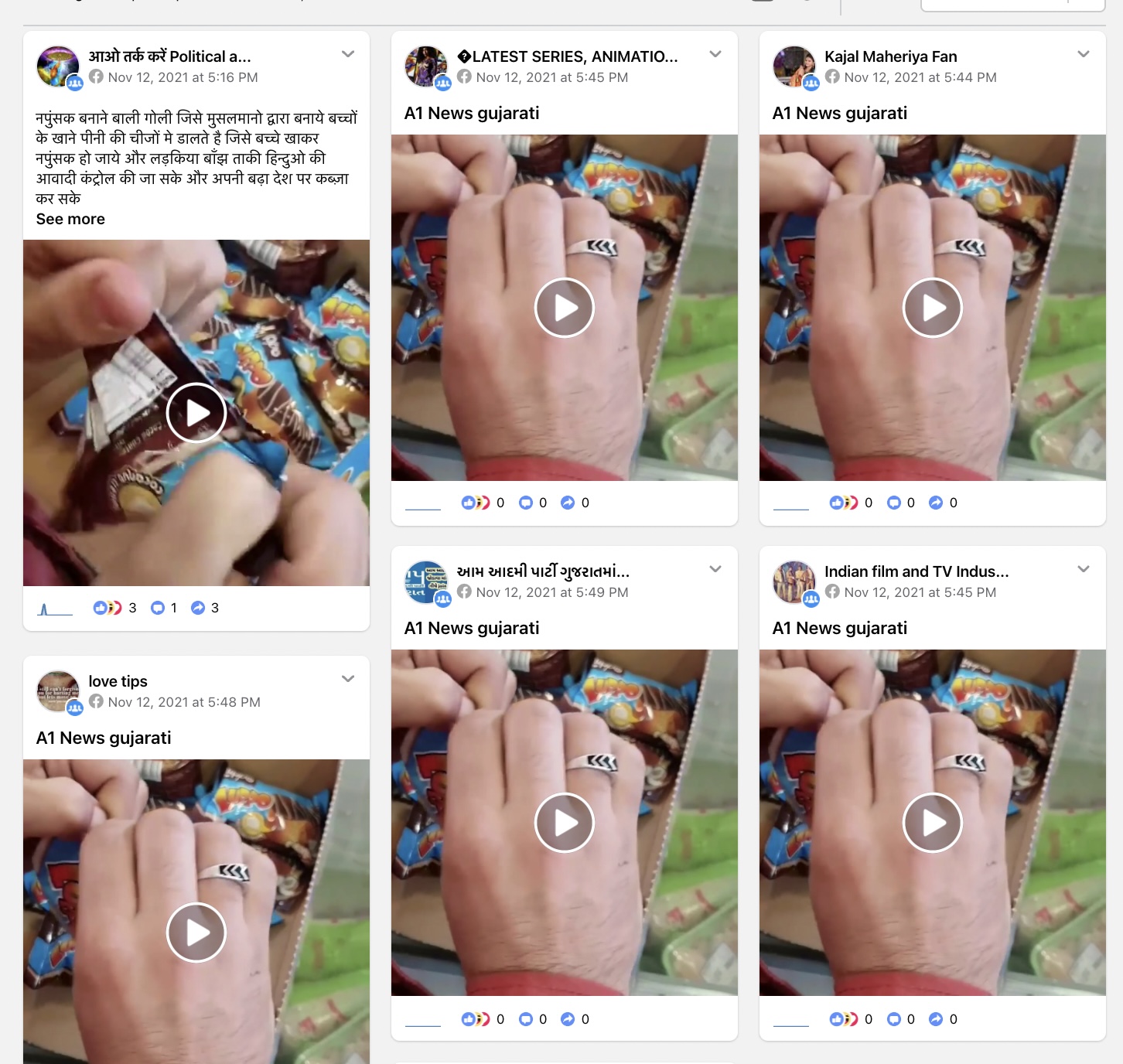 Additionally, Alt News received several requests to fact-check this claim on our WhatsApp helpline number (+91 76000 11160) and official mobile application. (iOS and Android)
This slideshow requires JavaScript.
VIDEO VERIFICATION
Luppo cake is a product of Turkish company Şölen. As per its website for the Asian market, its products are available in over 90 countries.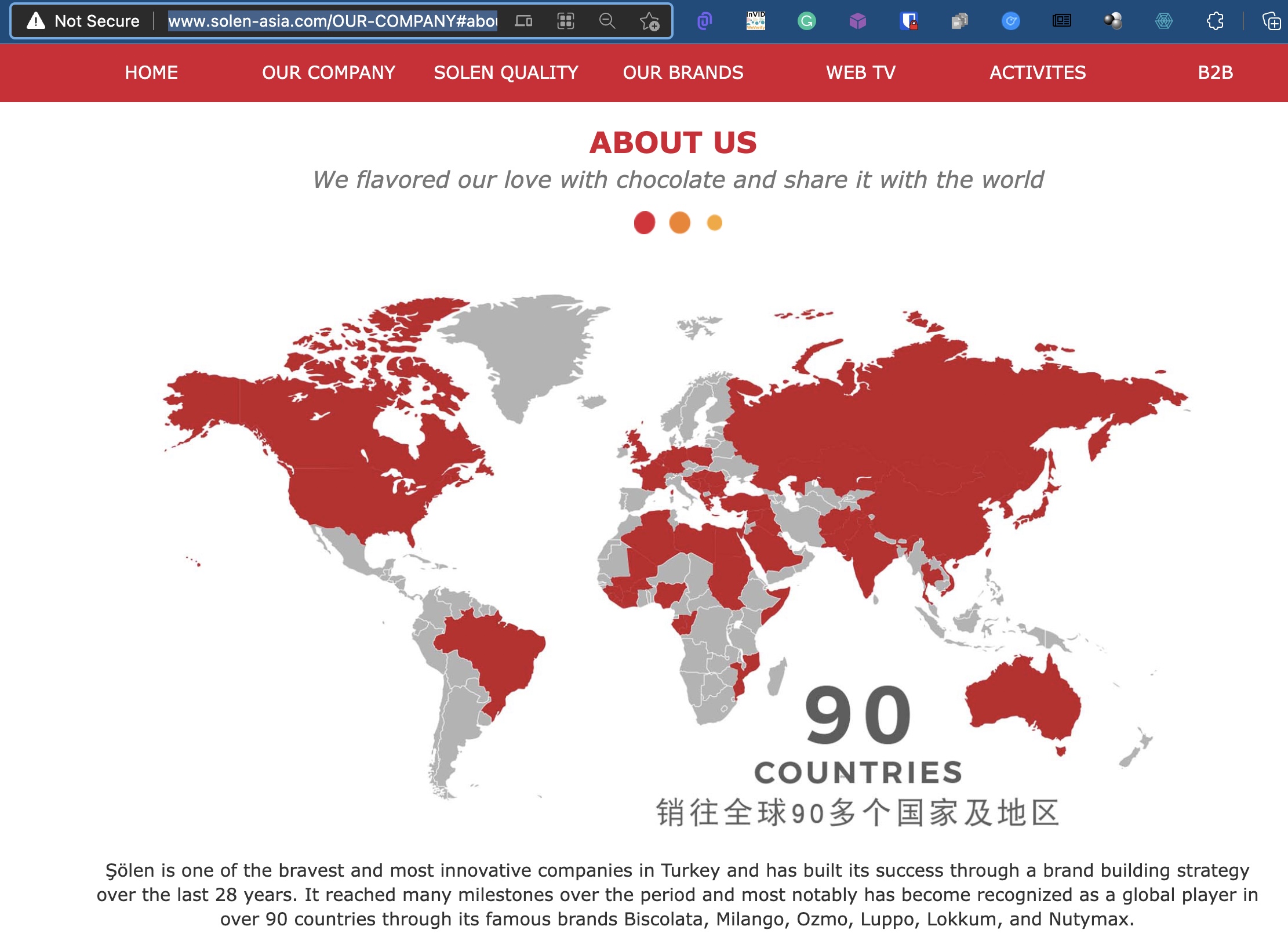 While Luppo cakes are listed on both Turkish and Asian websites, the package shown in the viral video is only listed on the Turkish website, including four other packages. The Asian website lists two. It is worth noting that even on the Turkish website, the product is rebranded.

A keyword search on YouTube reveals that the video is at least three years old.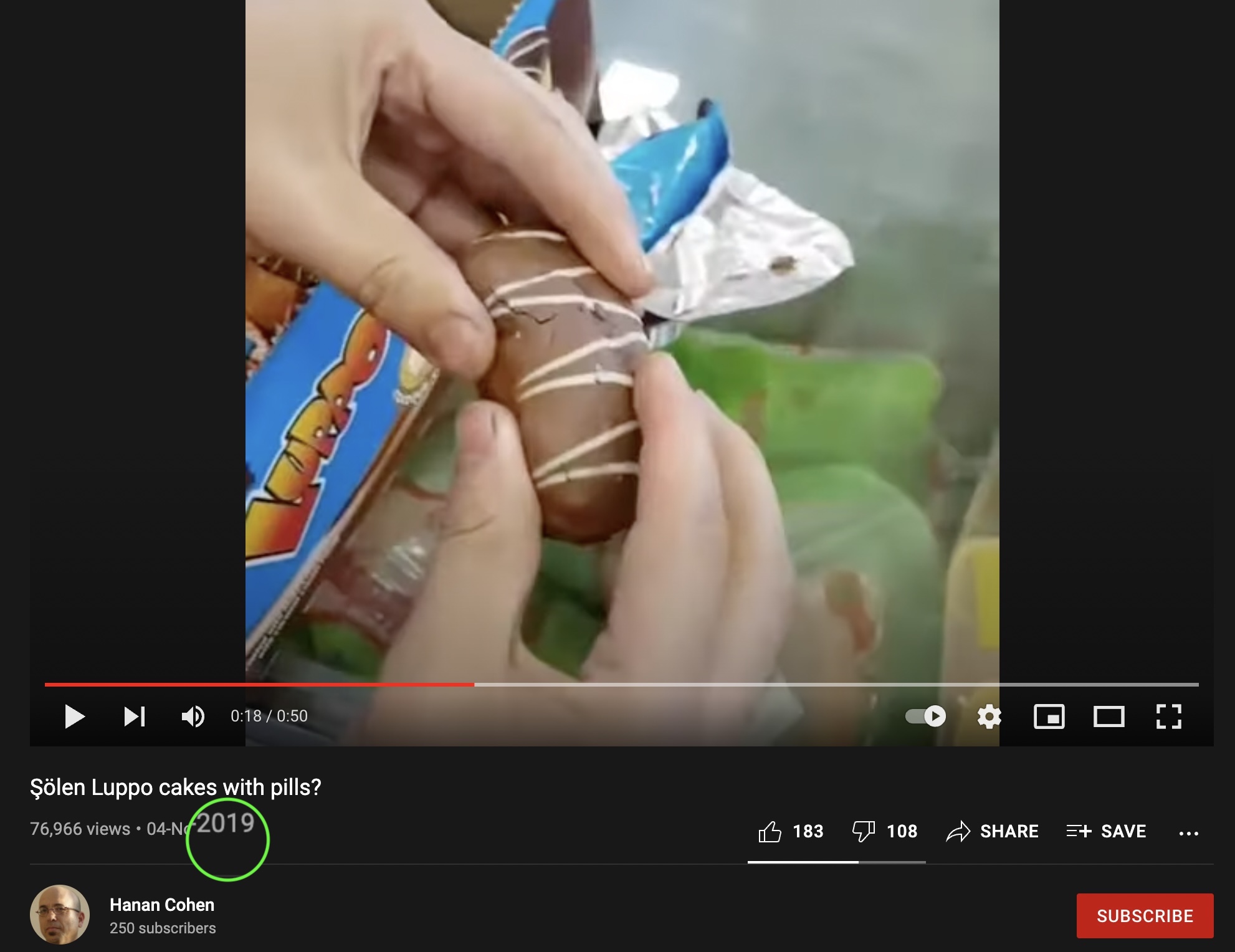 This video was widely shared in 2019 and has been debunked by fact-checking organisations in Italy (OPEN), the US (Snopes) and France (France24). Back then it was shared with the claim that pills inside the cake are "paralysis tablets". OPEN found other reports in Turkey making the same claim about Luppo cakes. In fact, the Facebook page titled Ministry of Health Kurdistan shared a photo of two officials inspecting Luppo products.
Sölen spokesperson sent a detailed email response to Snopes branding the claim as "delusive, groundless and false" and the company was seeking to take legal action against those responsible. Sölen provided multiple documents to Snopes showing the safety certifications of the plants where Sölen products, including the Luppo coconut cream bar, are manufactured. Those inspections were conducted by the Swiss company SGS (1, 2, 3, 4, 5 and 6). Snopes stated, "No evidence exists to indicate that the objects were inserted by the snack's Turkish manufacturer, nor that such "tablets" induced paralysis."
To sum it up, a video from 2019 that was debunked by international fact-checkers was reshared in India with an anti-Muslim spin. The video shows a cake manufactured by Turkish company Sölen allegedly laced with pills. However, the company claims this was a campaign to discredit the brand.
Donate to Alt News!
Independent journalism that speaks truth to power and is free of corporate and political control is possible only when people start contributing towards the same. Please consider donating towards this endeavour to fight fake news and misinformation.