A video shared with the claim that France has "declared war on Muslims" is making the rounds on social media. It says that "the Great Mosque of Clichy in Paris and Anhalu" were stormed and members of the Muslim community beaten.
لا حول ولا قوة الا بالله
France declares war on the top of the Muslims today. The Great Mosque of Clichy in Paris and Anhalu has been stormed. The Muslims have been beaten. The French authorities have crossed the red line, and the coming days are not good

Watch the videos 🎥🎥 https://t.co/IcHCoG2ZVi pic.twitter.com/MUXqJ4L1Rj

— Major Adil Raja (R)🇵🇰 (@soldierspeaks) October 26, 2020
The clip is circulating against the backdrop of French teacher Samuel Paty's beheading by a Muslim teenager offended by Paty displaying Prophet Muhammad's cartoons during a class on free speech. President Emmanuel Macron vociferously supported the publication of Prophet's drawings, a contentious issue in Islam. He also pledged to fight against what he described as "Islamic separatism" in France. Macron's remarks on Islam and the Muslim community, instead of criticism of isolated instances of extremism, outraged many parts of the Muslim world that called for a boycott of French products. A second attack by a Muslim youth led to the deaths of three in Nice.
The video is massively viral on Facebook with another caption — "PROTEST IN FRONT OF FRENCH PRESIDENT HOUSE!!!"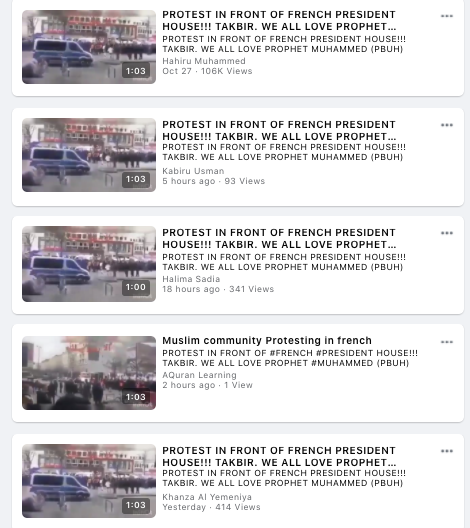 Alt News has also received verification requests on its official mobile application.
Unrelated video from Germany
Alt news performed a reverse image search after breaking down the video into multiple frames. We Google searched the frames with the keyword 'muslim protest allahu akbar' and found a Facebook post by 'Dunida Islaamka Media Islamic world media'. They carried the same clip uploaded with a Somali caption, "Waa Magaalada Hamburg ee dalka Germany, Allahayow quweey islaamka." (It is the city of Hamburg in Germany, God Almighty)
A subsequent search for news reports led us to an article by German outlet NDR News published on January 11, 2020. Several other German news organisations also published articles on the demonstration.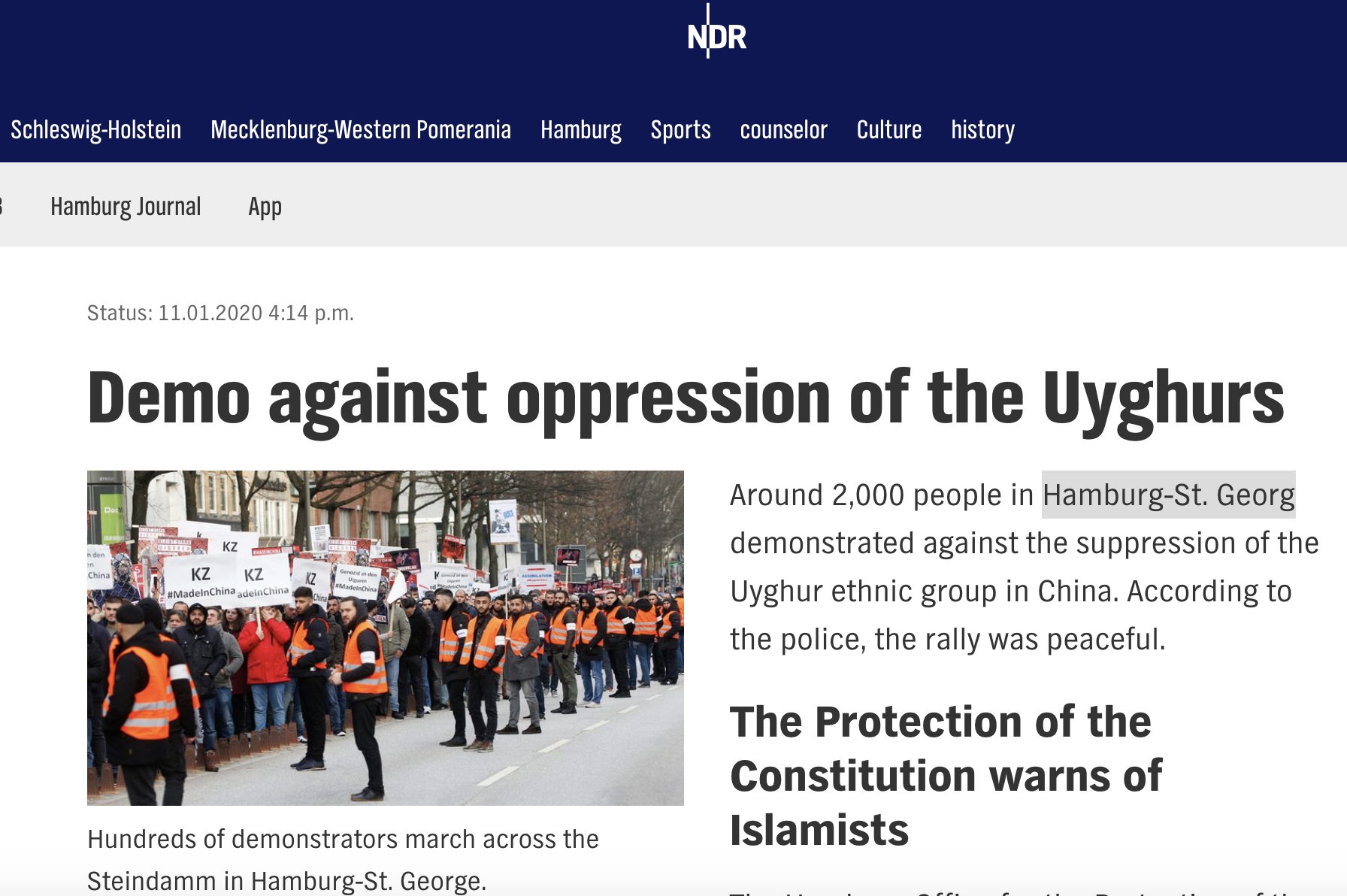 According to the reports, "Around 2,000 people in St. Georg, Hamburg demonstrated against the suppression of the Uyghur ethnic group in China." Protests against the treatment of Uighur Muslims by the Chinese state that denies reports of torture claiming concentration camps are "re-education" centres, were held in several parts of the world in late December 2019. A video of the protest in Hamberg, Germany was uploaded by a YouTube channel on January 11, 2020.
We also matched the location of the protest site in 'St. Georg, Hamburg' on Google Street View.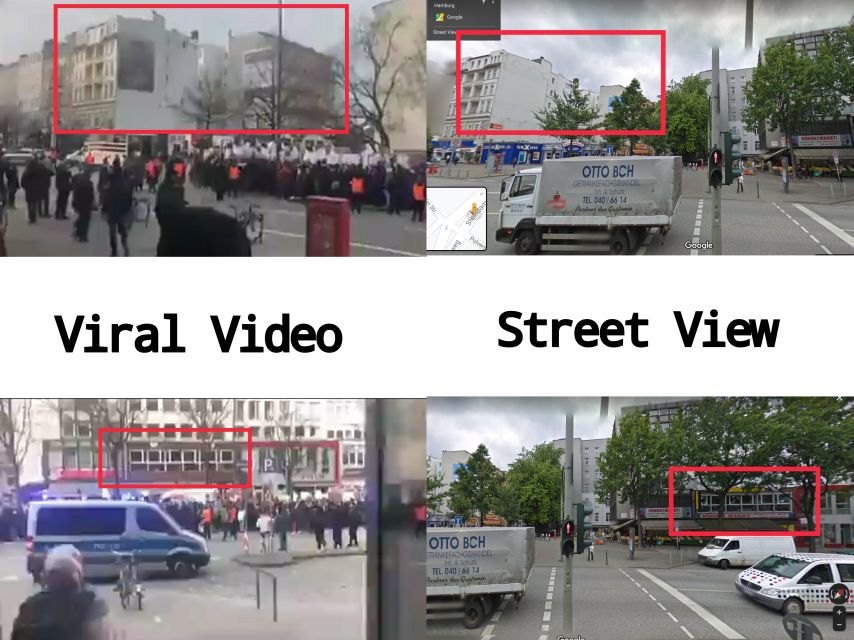 The same video was earlier viral as an incident from Italy. It was debunked by AFP.
The viral video of people chanting "Allahu Akbar" is from Germany and doesn't depict "France declaring war on Muslims".
Donate to Alt News!
Independent journalism that speaks truth to power and is free of corporate and political control is possible only when people start contributing towards the same. Please consider donating towards this endeavour to fight fake news and misinformation.