A 40-second video that shows a man spitting on another at a metro station has been shared by several social users along with the text, "New York, an islamic jihadi spits into a metro coach passenger just as the door closes. Unfortunately the low IQ jihadi picked on wrong person, he forced the train door open, thulped the jihadi to pulp and then made him fall on the ground and stomped on his head…"
New York, an islamic jihadi spits into a metro coach passenger just as the door closes. Unfortunately the low IQ jihadi picked on wrong person, he forced the train door open, thulped the jihadi to pulp and then made him fall on the ground and stomped on his head… pic.twitter.com/4SXZUUd2Kp

— Rai (@Rai01966265) April 4, 2020
Several users have shared this video on Twitter and Facebook. Alt News has also received requests to fact-check this video on WhatsApp (+91 76000 11160) and on our official Android application.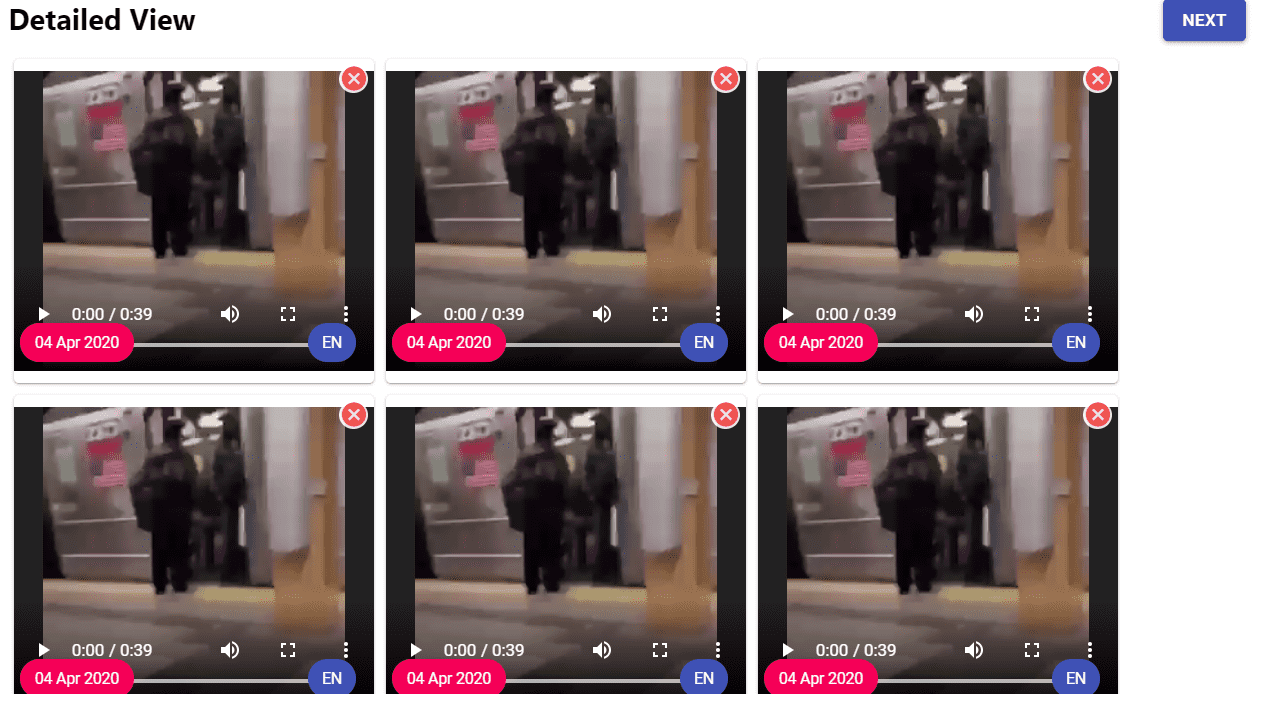 Old, unrelated video
Alt News performed a keyword search on Google and found multiple reports from August 2019 – New York Post, Daily Mail, The Sun, Mirror, Metro and Atlanta Black Star. According to these reports, the incident took place at 34th Street in Manhattan, New York. The New York Post reported added that "neither the MTA [Metropolitian Transportation Authority] nor NYPD [New York Police Department] responded to requests for comment".
The viral video was tweeted by @MrJonCee on August 2, 2019. This video has over 17 million views. It was also posted by a Reddit user ventriiloquist on August 3, 2019. The video posted by ventriiloquist was published by New York Post, Daily Mail, Mirror and Atlanta Black Star. As per these posts, a racist white man spat on a person of colour commuting by the New York subway.
Spitting on a black man from New York is basically a death wish anyway pic.twitter.com/CyN1lexzVc

— Hi, I'm Jon (@MrJonCee) August 2, 2019
Since the viral video is of low resolution, Alt News analysed the video uploaded by @MrJonCee and noticed that a caucasian man spat on an African American.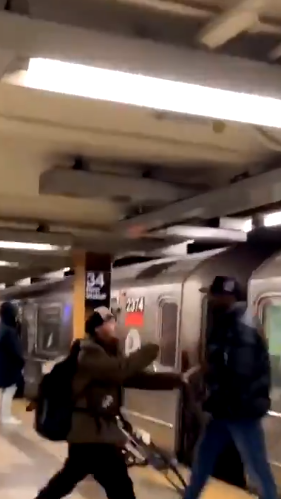 None of the reports gives details about the persons involved in the public spat, however, the act was seemingly racist.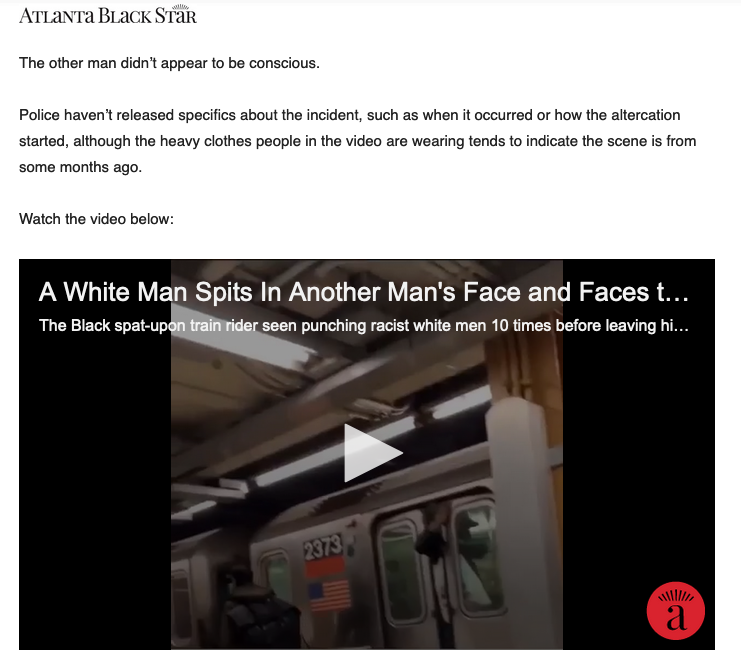 Therefore the social media claim that a Muslim person spat on a man in a New York subway is false and misleading. Several such claims have been made amidst the pandemic which falsely target the Muslim community. Recently, a video of Mumbai police escorting an undertrial was falsely shared as a Nizamuddin Markaz attendee spitting on a cop.
Note: The number of positive cases of the novel coronavirus in India exceeds 5,000 and more than 150 deaths have so far been reported. The government has imposed a complete restriction on movement apart from essential services to tackle the pandemic. Globally, more than 14 lakh confirmed cases and over 80,000 deaths have been reported. There is a sense of panic among citizens, causing them to fall for a variety of online misinformation – misleading images and videos rousing fear or medical misinformation promoting pseudoscience and invalid treatments. While your intentions may be pure, misinformation, spread especially during a pandemic, can take lives. We request our readers to practice caution and not forward unverified messages on WhatsApp and other social media platforms.
Donate to Alt News!
Independent journalism that speaks truth to power and is free of corporate and political control is possible only when people start contributing towards the same. Please consider donating towards this endeavour to fight fake news and misinformation.